The countdown is upon us! The New Year is almost here! Can you believe it? Crazy right?
What do you have planned for the New Year? What are your favorite memories of 2013?  I love New Year's Day.  I know it's kind of silly, but I always wake on New Year's Day feeling that I'm getting a fresh new start.
If you planning on getting your party on New Year's Eve I got some easy appetizers for you and some tasty little crackers, but what about New Year's Day?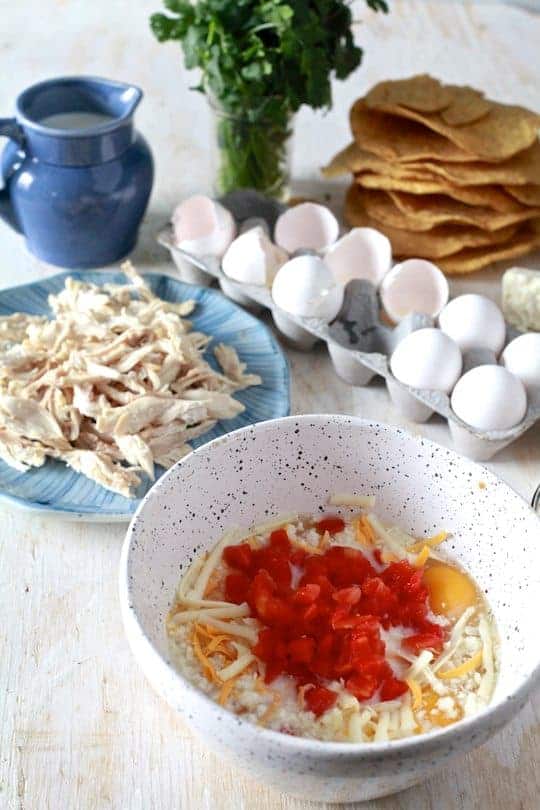 Let's say you roll out of bed New Year's Day and perhaps you have a few folks laid out in the guest room or in the living on the couch.  It's feeding time…what do you do?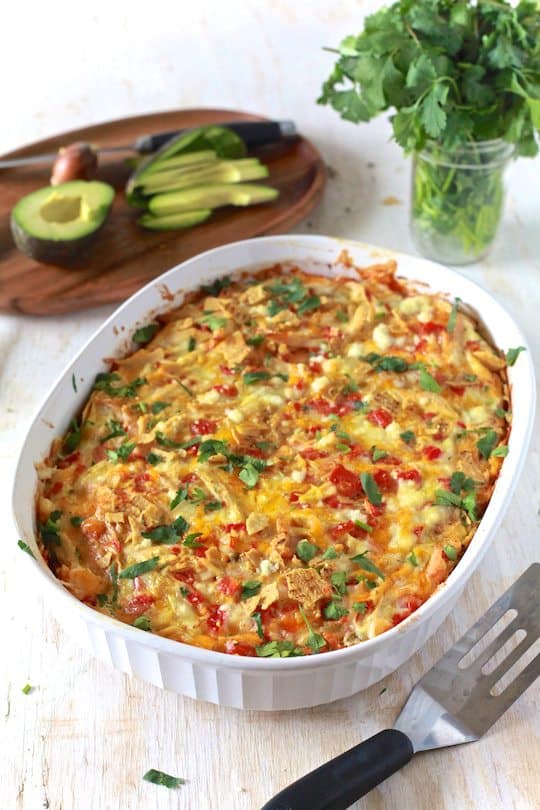 Of course there is the ever trusty french toast casserole or some bacon and egg toast cups, but maybe you want to try something a little different. Something with some protein. 😉  Might I suggest these tasty Brunch Chicken Chilaquiles?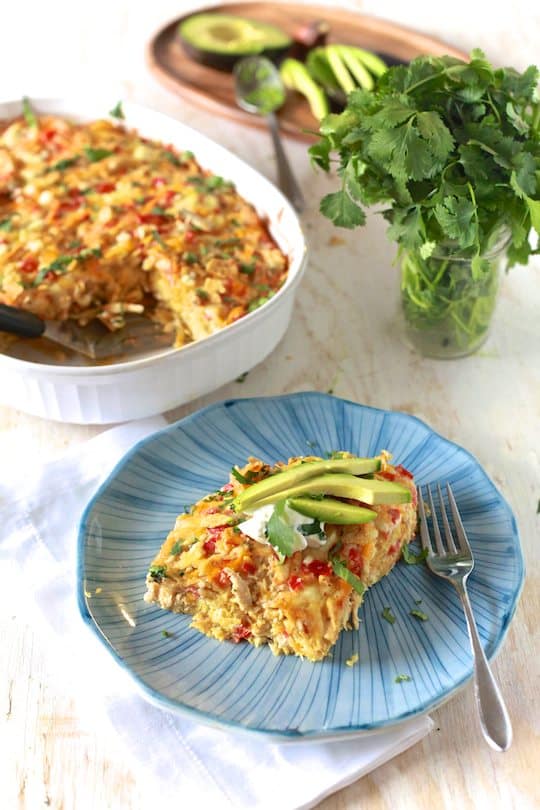 This dish is so easy and makes enough to feed you, your family and whatever stragglers leftover from your New Year's Eve Par-Tay!
Your no short order cook!  After all, no one wants to be making  eggs, pancakes or french toast to order.  This dish will get everyone fed in one shot.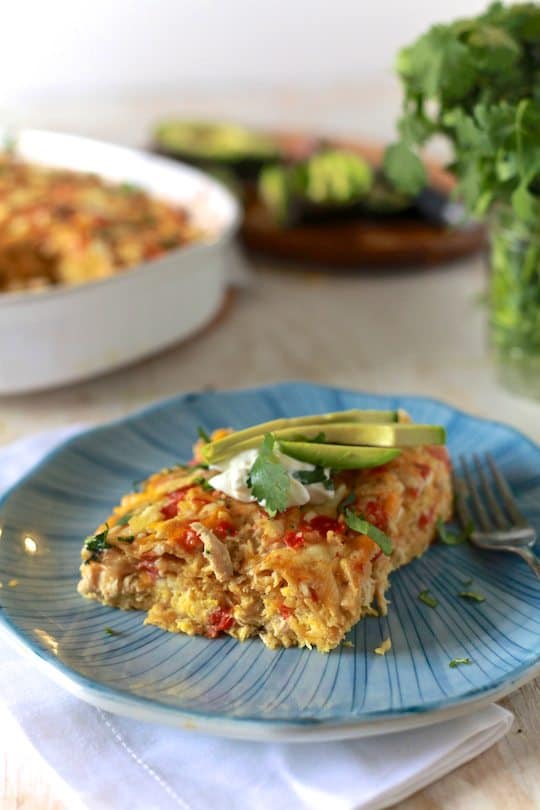 So, see ya next year!  It's going to be a great one!

Yield: 6 - 8
New Year's Brunch Chicken Chilaquiles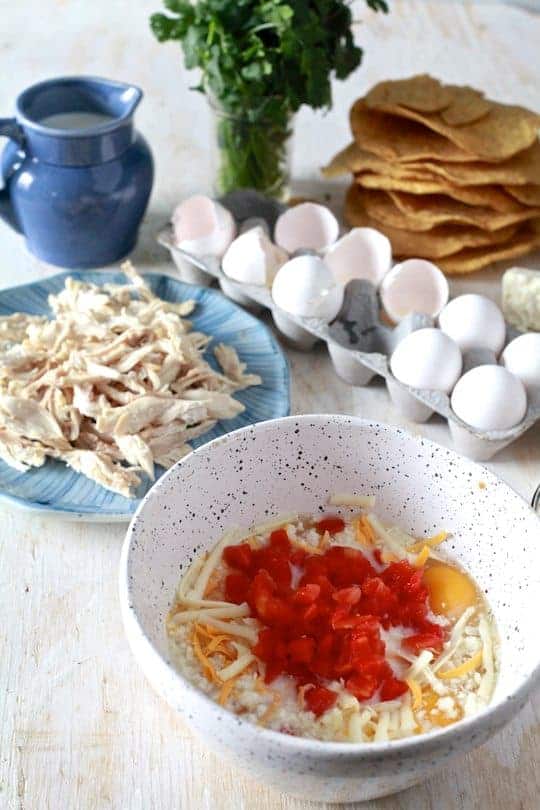 Ingredients
10 broken tostadas (or 15 oz tortilla chips)
10 whole eggs
1 10 oz can diced tomatoes and green chilies (like Rotel)
1/4 cup half and half
1 teaspoon cumin
1 teaspoon chili powder
1 teaspoon salt
1 1/4 cup shredded cheddar cheese
1 1/4 cup shredded Monterey Jack cheese
1 cup shredded chicken
[br]
Garnish
cilantro
avocado
sour cream
salsa
Instructions
In a large bowl combine eggs, half & half, diced tomatoes and green chilies, cumin, chili powder, salt, 1/4 cup Monterey Jack cheese and 1/4 cup cheddar cheese. Beat together until well combined.
Spray a large casserole dish with non-stick spray. Make a single layer of tostada chips, followed by 1/2 cup shredded chicken and 1/2 cup of Monterey and cheddar cheese, repeat. Pour egg mixture over tortillas, let it sit for a minute to allow the eggs to distribute (you can give the casserole dish a shake).
Bake in 350 degree oven for 30 minutes or until eggs have set and top begins to brown. Serve hot with cilantro, avocado, sour cream and/or salsa.
Notes
**I wanted to include enchilada sauce when layering the chicken and tortillas. If you want to incorporate enchilada sauce, pour some in the bottom of the dish and layer according to directions finishing with enchilada sauce.

Variations: Substitute chicken for beef.

Additions: Corn, black beans, queso fresco