0The heat is on! It's too hot to be cooking so I do a lot of salads in the summer. Topping your salad with some marinated butter beans add flavor and a substance to a salad.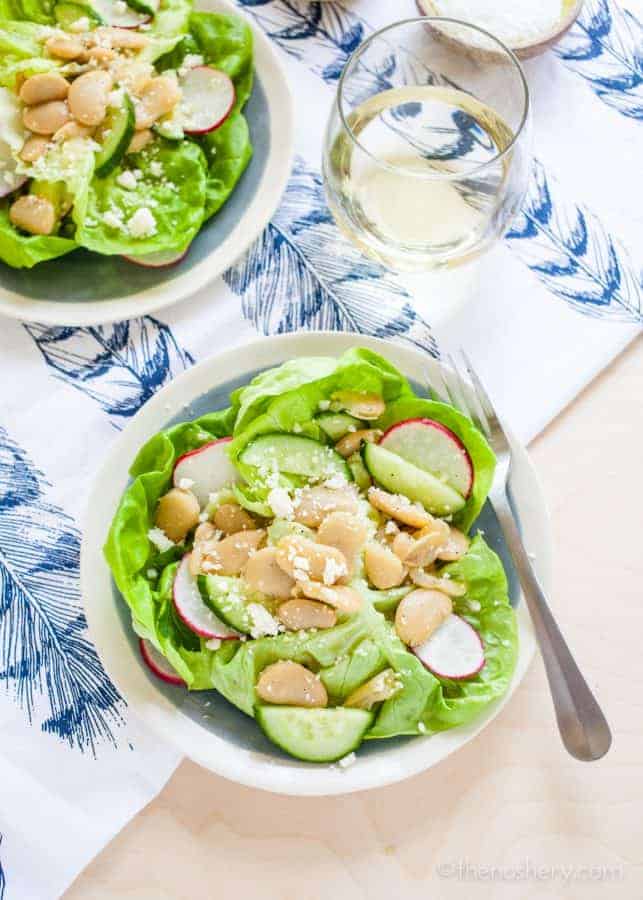 For a long time, I avoided butter beans. They looked too much like lima beans and my lima bean experience from childhood wasn't a good one. Then I went to a restaurant where they served marinated butter beans as an appetizer. My friend insisted on ordering them and that I give them a try. Now I want marinated butter beans all the time.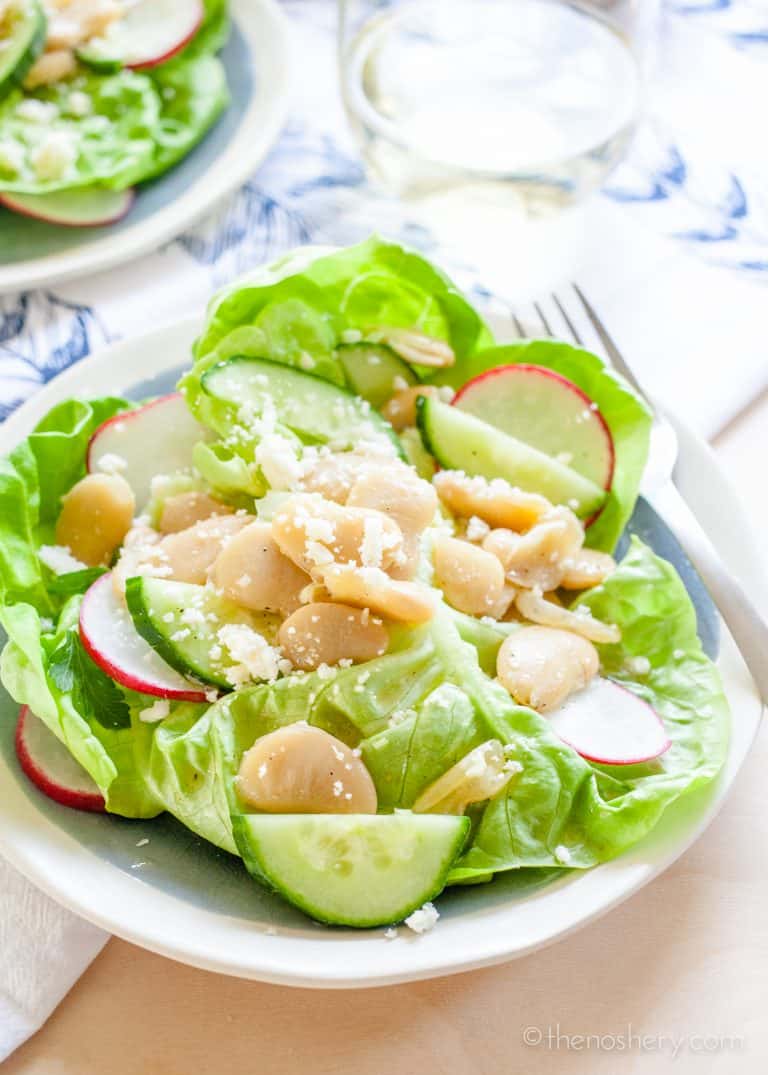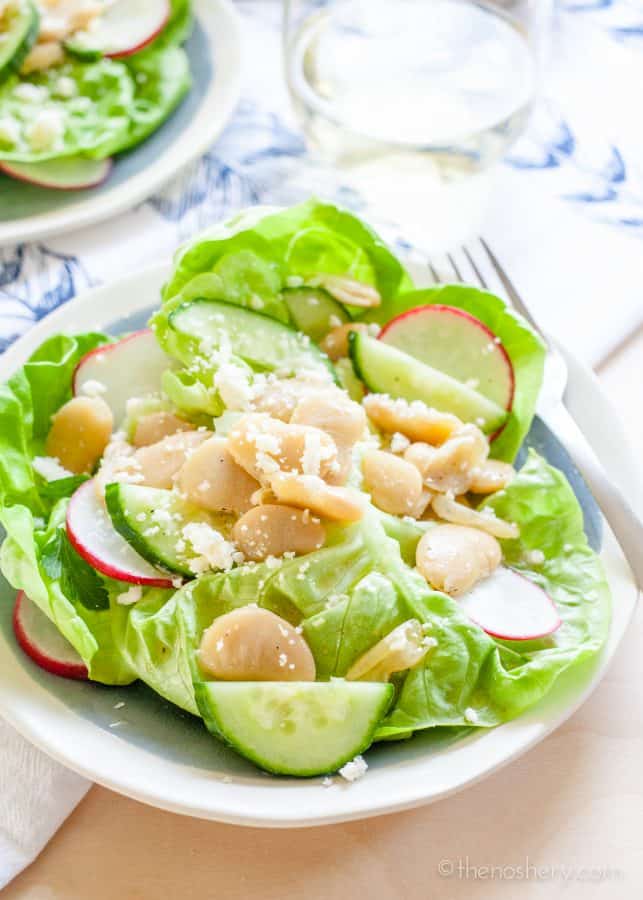 The marinated butter beans sit on a bed of tender butter lettuce with radishes and cucumber. The marinate of the beans doubles as dressing for the salad. So much flavor and so fresh. To complement the tangy marinate I sprinkled some cotija cheese on top. If you can't find cotija cheese you can use feta.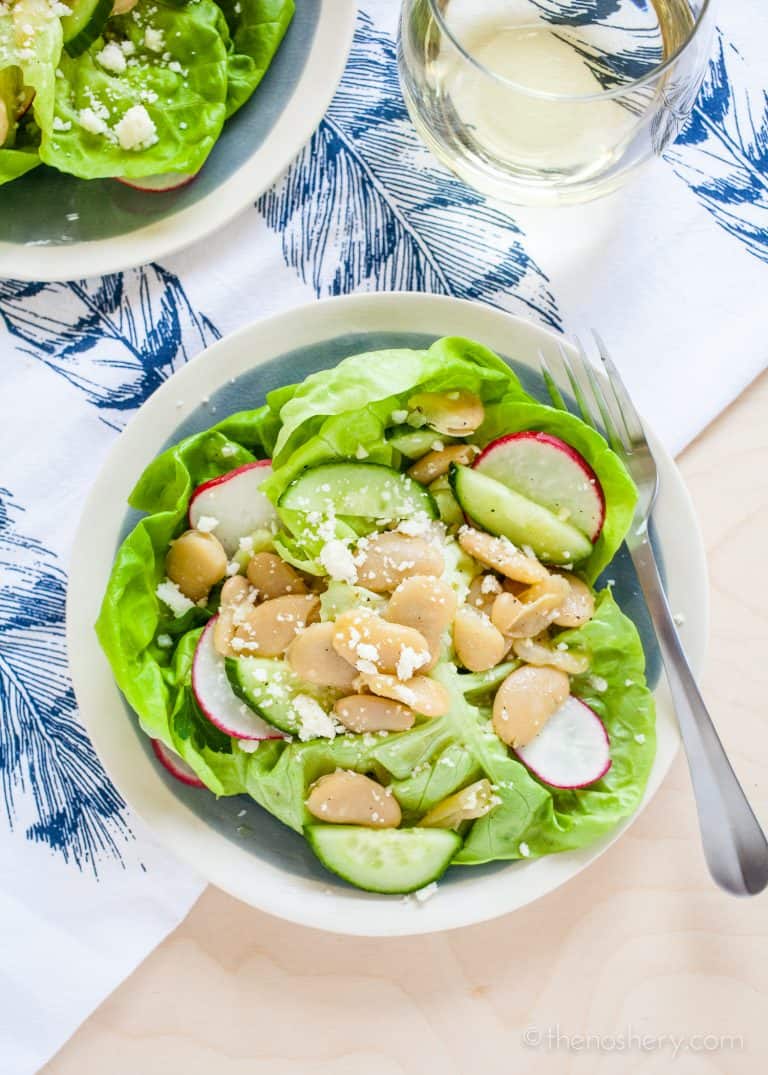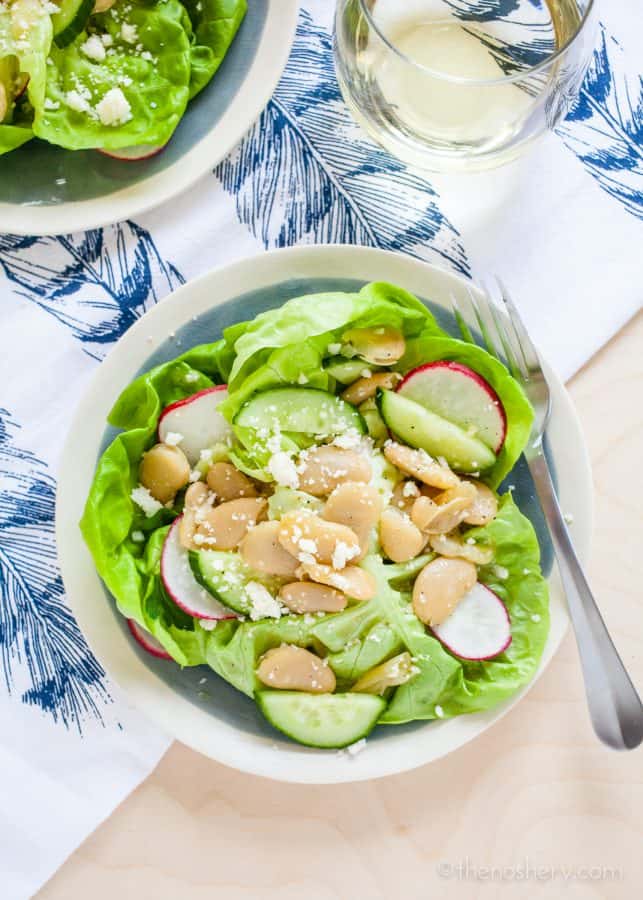 If you make a double batch of the butter beans you can have them on hand anytime to top on a salad or on toast. Seriously you need these butter beans in your life.
Yield: 4
Butter Lettuce and Marinated Butter Beans Salad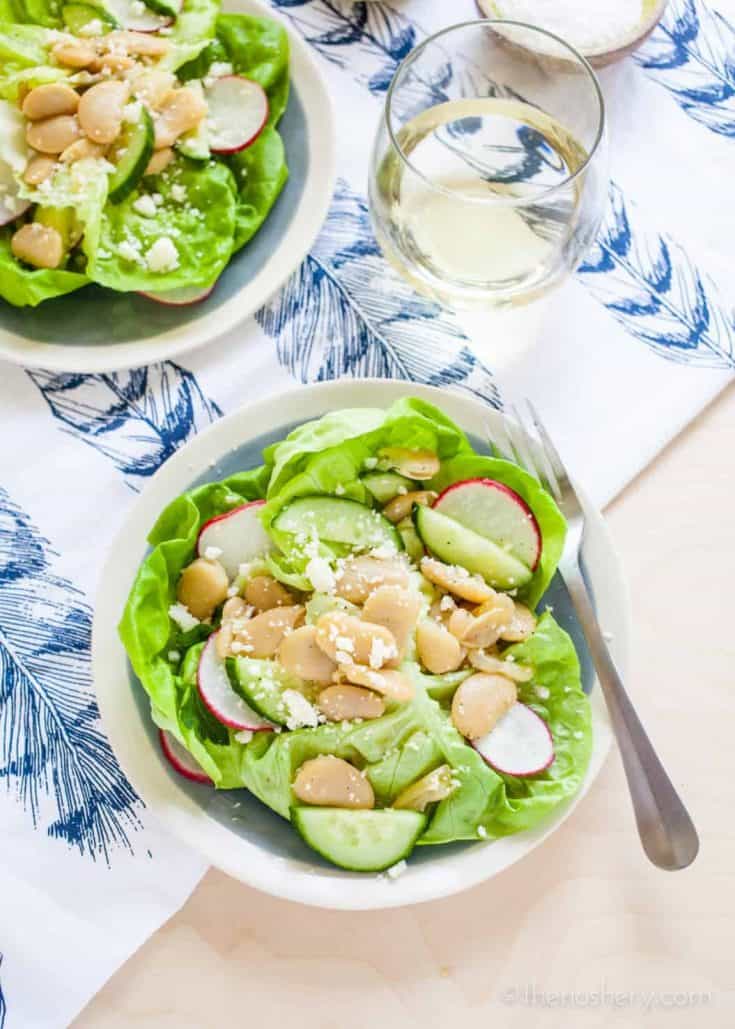 Ingredients
Marinated Butter Beans
2 Tablespoons white wine vinegar
2 Tablespoons olive oil
1 tablespoon chopped shallot
1 clove garlic minced
1 teaspoon honey
1 pinch of kosher salt
1 pinch of black pepper
1 15.5 ounces can butter beans, drained and rinsed
Salad
1 head bibb lettuce
1/2 medium English cucumber, halved lengthwise, thinly sliced
2 medium fresh radishes, thinly sliced
1/2 cup crumbled cotija cheese
Instructions
Combine ingredients for marinated butter beans in a jar or bowl. Cover and set aside for at least 15 minutes, can be longer.
Divide lettuce, cucumber, and radishes between four plates. Top with butter beans and sprinkle with cotija cheese.