This post was sponsored by Nestle La Lechera Sweetened Condensed Milk. All opinions expressed on my site are my own.
Today I have a treat for you. It's Summer Coquito! If you are familiar with coquito, you might be saying, "Coquito in the summer?" Yes!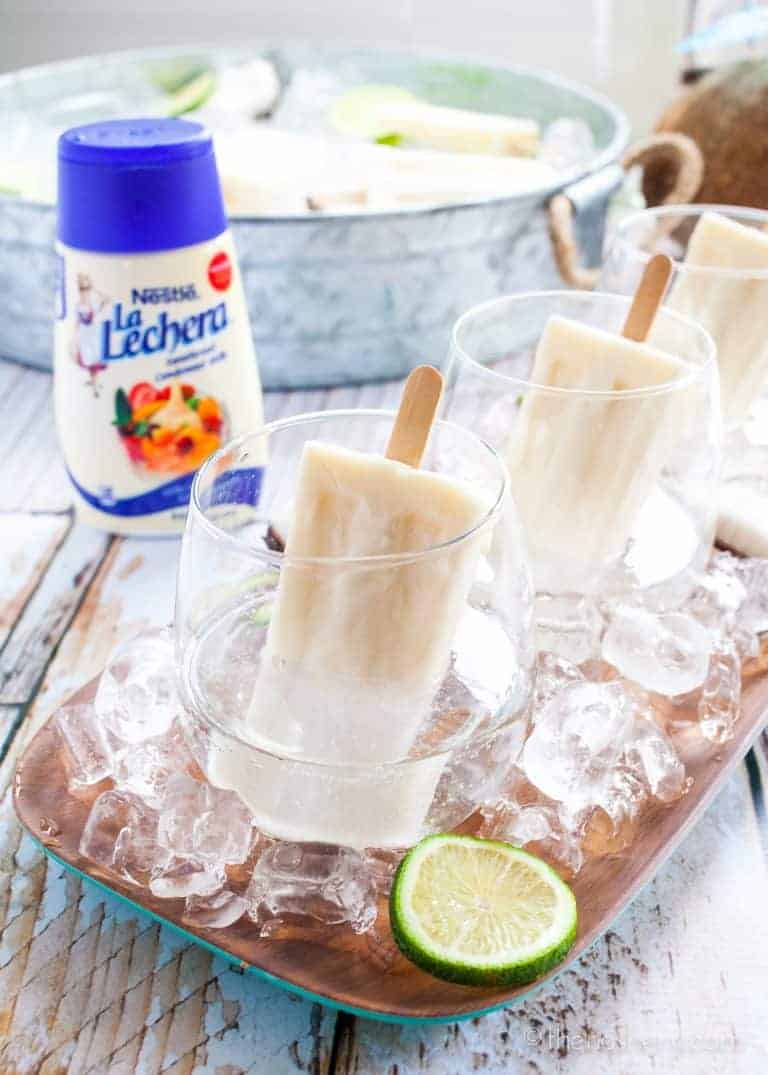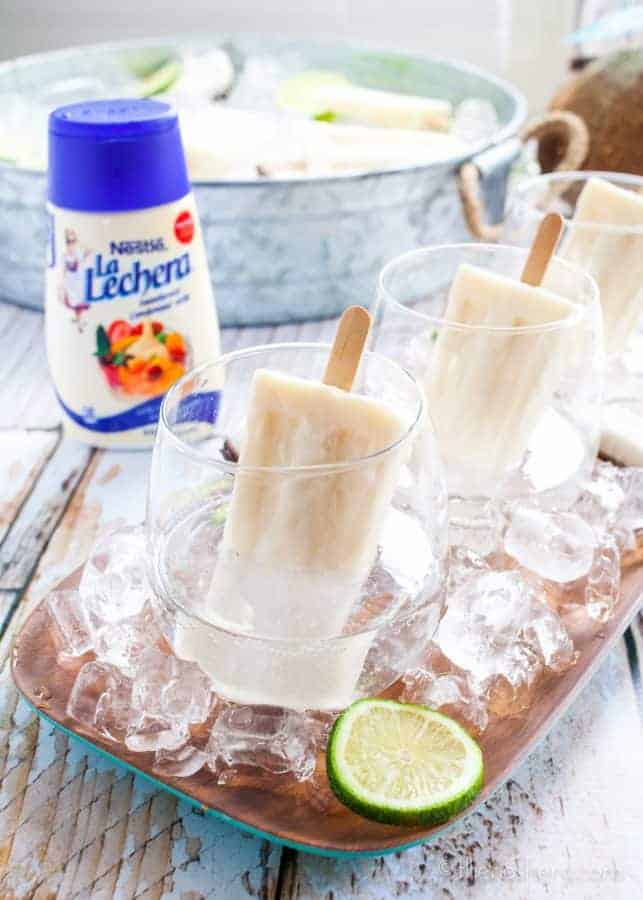 If you have never had
coquito,
allow me a moment to change your life.
Coquito
is Puerto Rico's version of eggnog made with coconut milk and rum. Like eggnog, it is traditionally served during the holidays. It combines La Lechera Sweetened Condensed Milk, evaporated milk, coconut cream, and rum, resulting in a creamy, comforting drink with a little rum bite.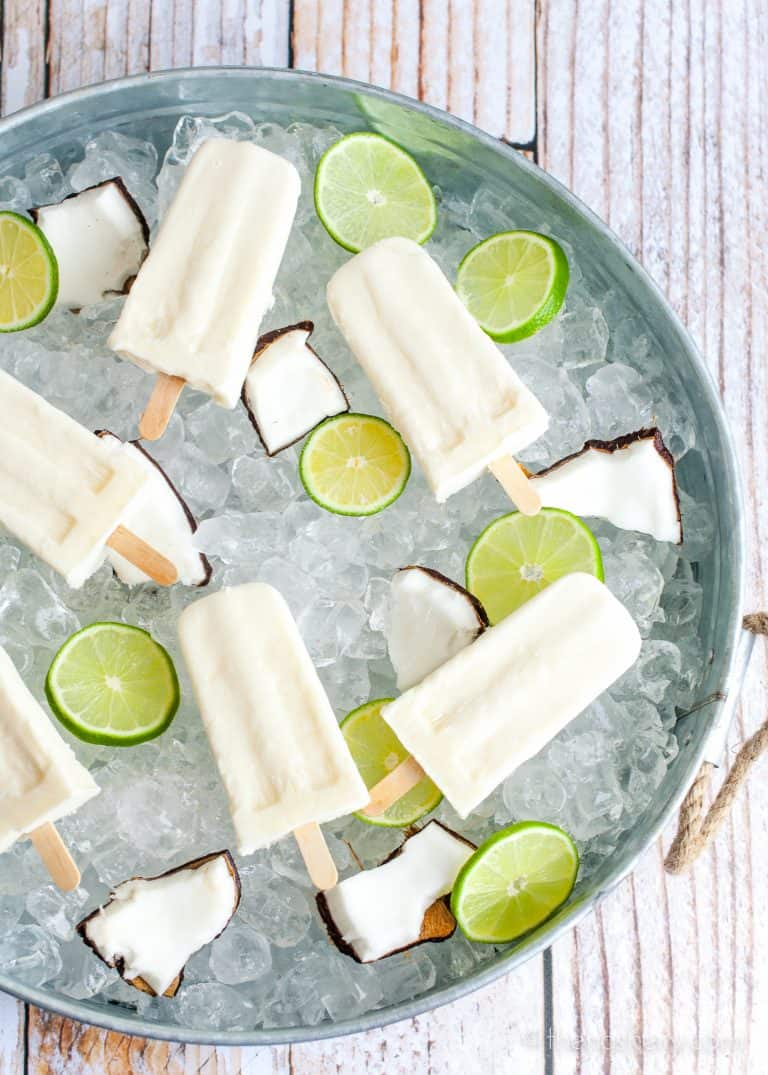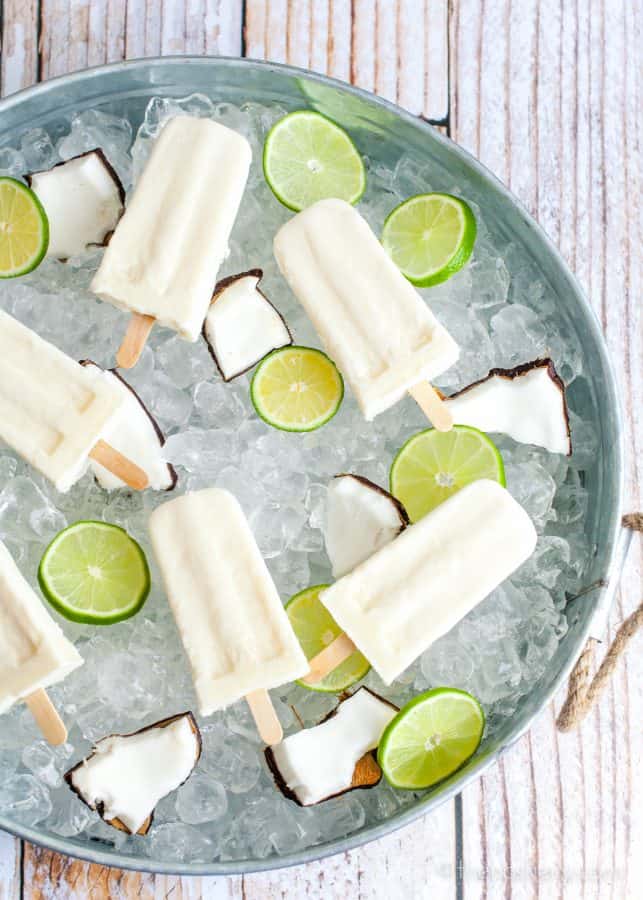 But why should we be limited to drinking
coquito
only when tradition says so? Although
coquito
is synonymous with Christmas, the ingredients are available year round, and what is more refreshing on a hot summer day than a cool coconut treat?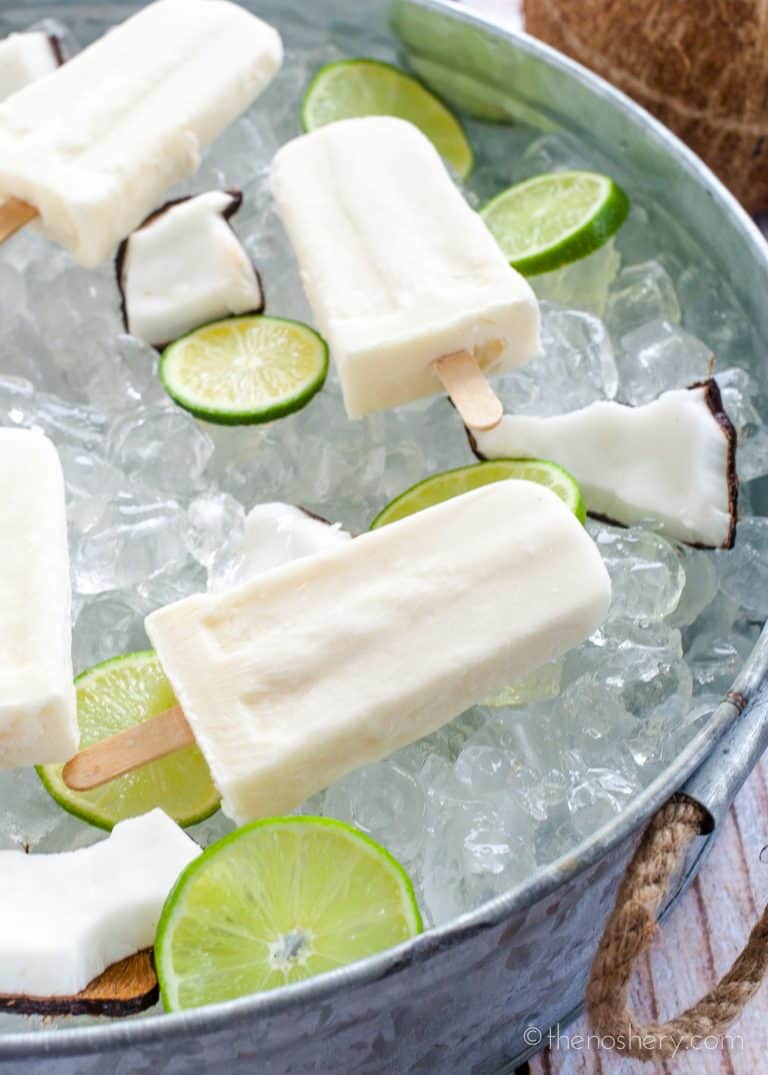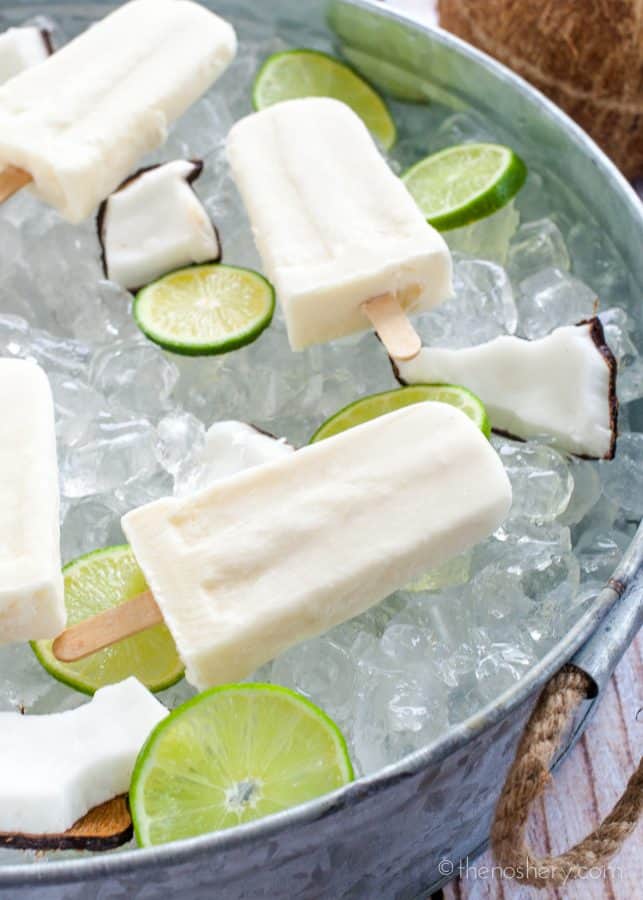 Now, let me introduce you to
limber. Limber
is the Puerto Rican version of popsicles. We lived in Puerto Rico for a short time when I was a girl and frequently visited throughout my childhood. On hot days, my sister, cousins and I would walk down the street with quarters in our pockets to buy
limber
from
la señora
. Almost every neighborhood has a
señora
that sells
limber
from her house. We would walk up to the gates of her house and call out, "
Señora
!" and exchange a few quarters for a cold
limber
. My favorite flavor was coconut.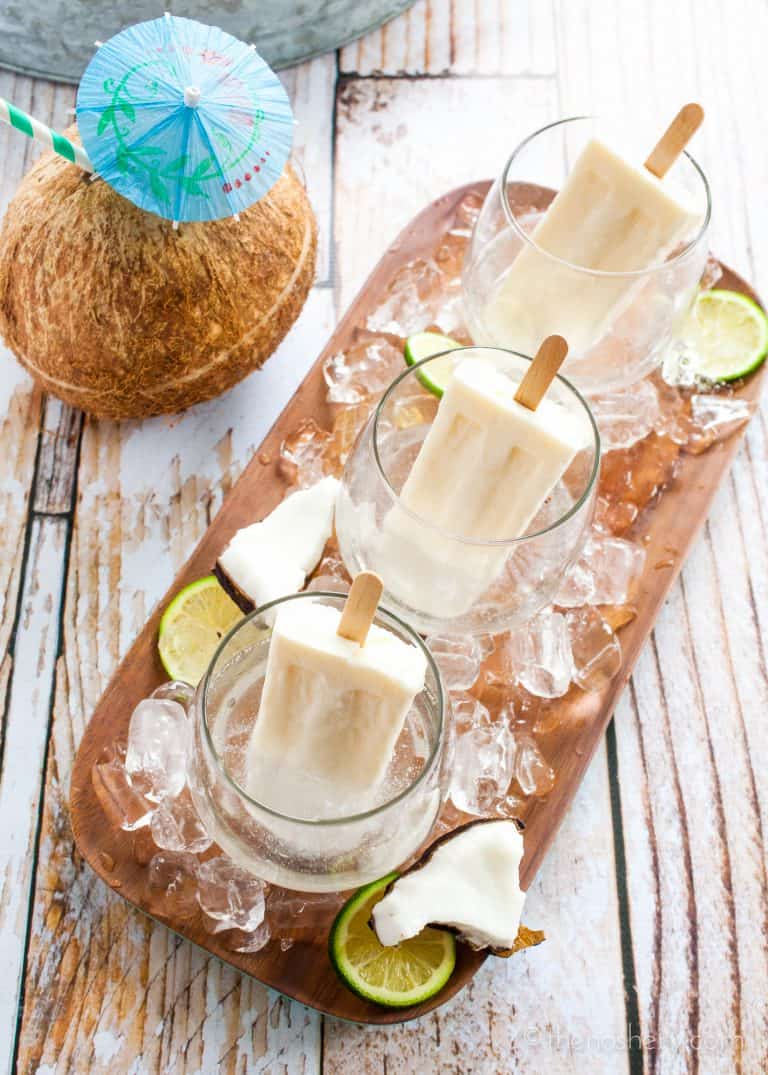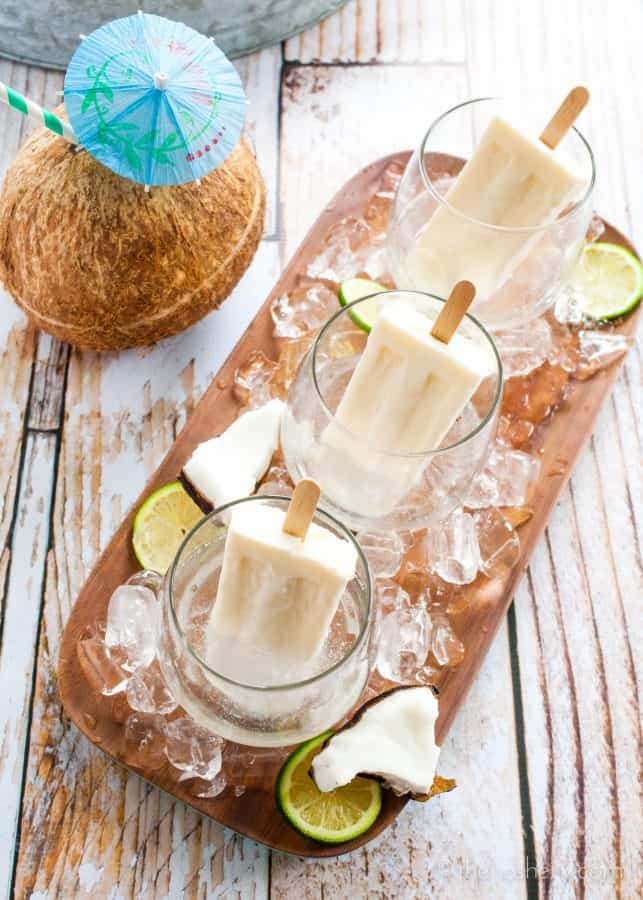 I am sure you have a can of La Lechera Sweetened Condensed milk and a can of evaporated milk in your pantry, which means you are halfway to a creamy coconut treat. One of the key ingredients to both of these treats is La Lechera. It's the secret to ultimate creaminess and the perfect amount of sweetness. If your home is a Latin home, I know you have these ingredients in your pantry. La Lechera Sweetened Condensed Milk to a Latin home is like chocolate chips – you always have it on hand. We use it in so many desserts, like flan and tres leches, it's a must-have ingredient.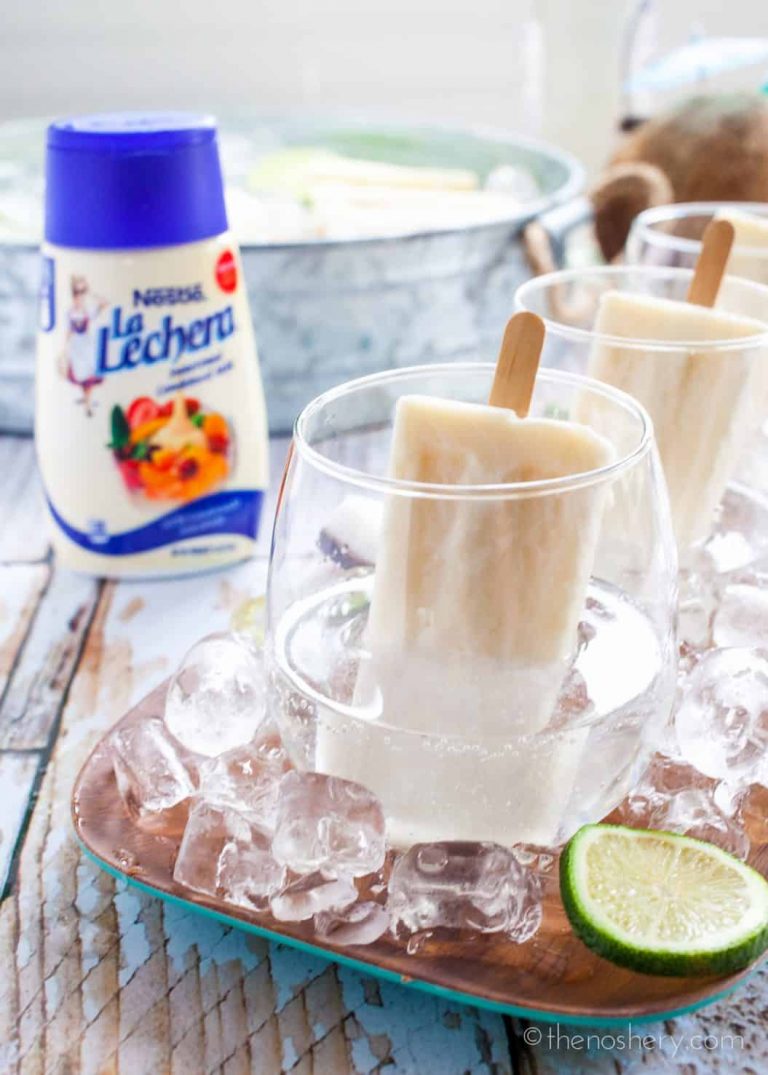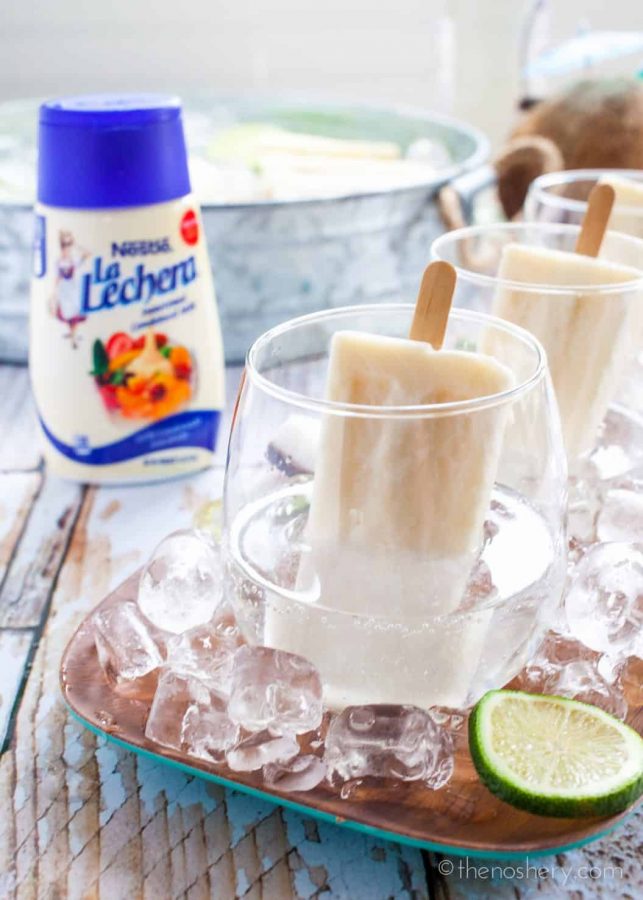 I love both
limber
and
coquito
, and I thought to myself, why can't I have both? The summer
coquito
was born. A simple coconut rum and soda cocktail chilled and served with a creamy coconut
limber
. This is perfection! It's Christmas in July! Everyone in the family can enjoy
limber,
and mom and dad can relax with a
limber
and a cocktail by the pool. It's cool, refreshing, and if you close your eyes, you can drift off to an imaginary tropical paradise.
Yield: 10 popsicles | 1 cocktail
Summer Coquito | Rum and Coconut Popsicle Cocktail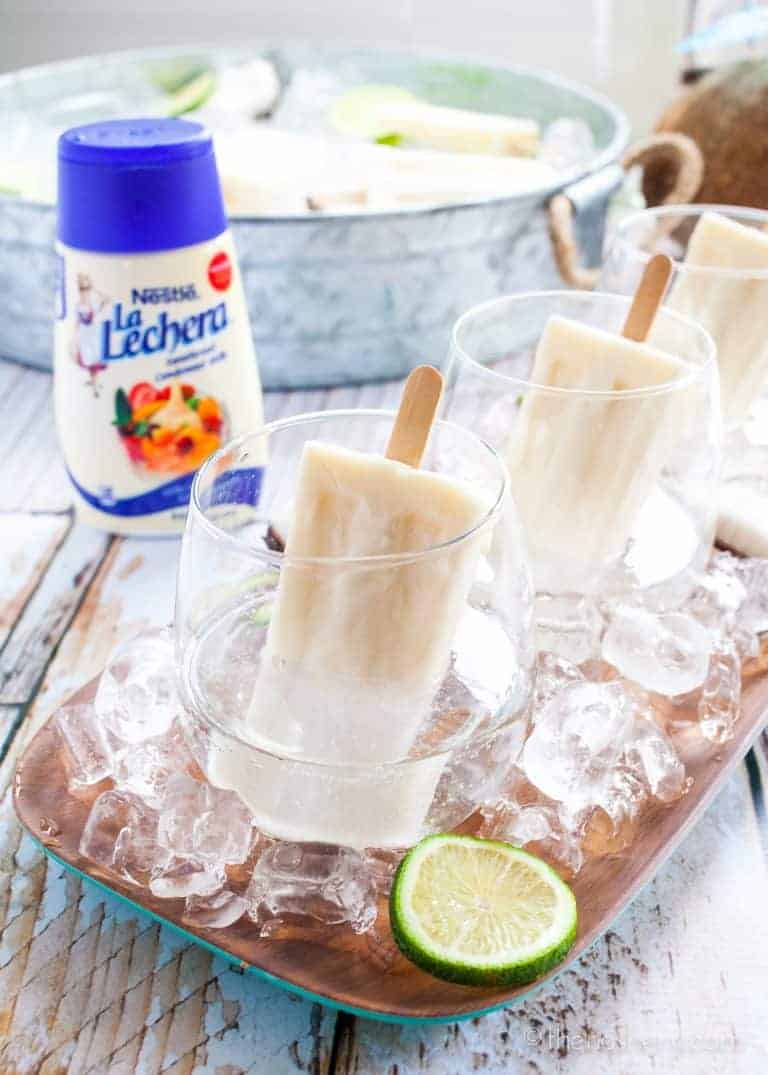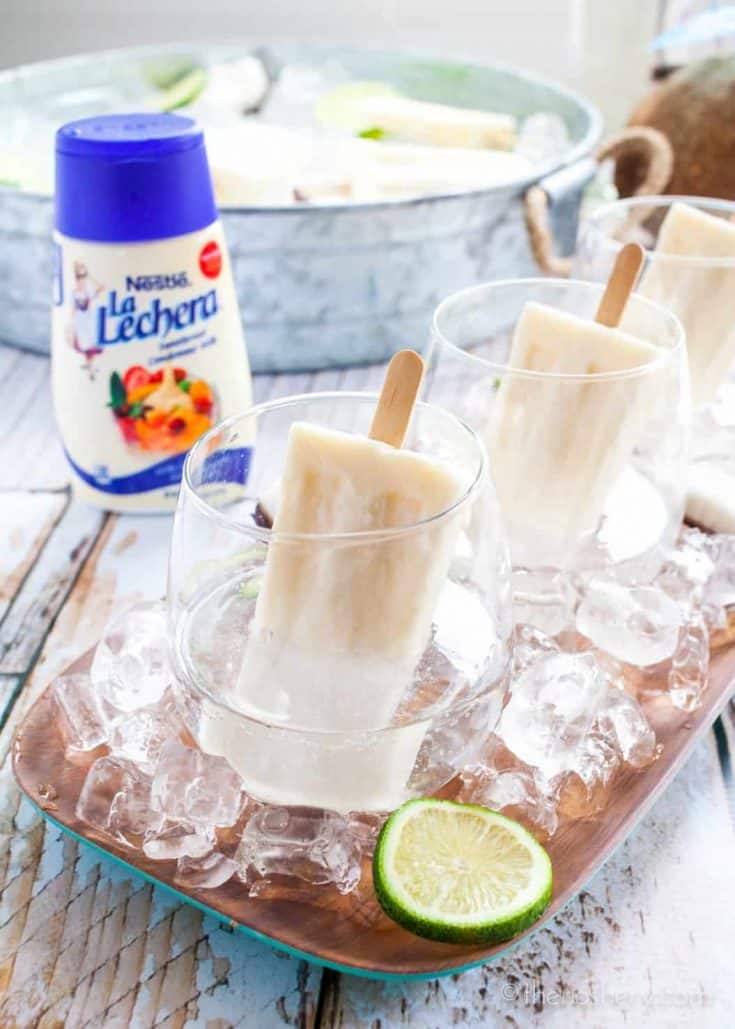 Inactive Time
6 hours
36 minutes
Total Time
6 hours
50 minutes
Ingredients
Popsicle
[br]
3/4 cup evaporated milk
3/4 cup coconut milk
1/4 cup La Lechera Sweeten Condensed Milk (11.8 oz squeeze bottle)
1 tsp. vanilla
[br]
Cocktail (1 cocktail)
[br]
2 oz coconut rum
4 oz lemon lime soda
Instructions
popsicles
In a blender combined popsicle ingredients. Blend until completely emulsified. Pour mixture into popsicle molds and freeze overnight.
cocktail
Combine coconut rum with chilled lemon-lime soda in a glass and stir. Add ice if desired. Serve cocktail with popsicle.