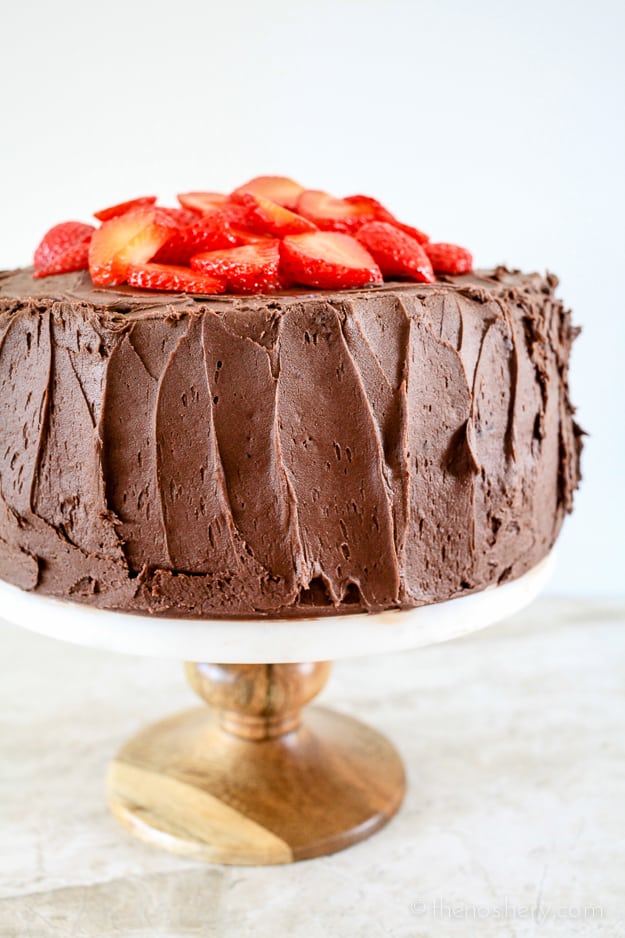 I don't normally get really deep here on the blog. It's not because I don't want to it's just not in my nature. I like to keep things pretty happy and simple. But, last week I lost sweet friend. Her name was Joan and she was 49 years old. She went to bed feeling nauseous and never woke up. Please learn the signs of heart attack in women which are different than for men. She leaves behind three children, a loving family and many friends that she touch each with her outgoing and fun spirit. She was a powerhouse in the food blogging community and created amazing desserts on her blog Chocolate, Chocolate and More.
In remembrance of Joan, many of us are sharing our memories and enjoying some #ChocolateForJoan.  I decided to make a cake as big and as rich as Joan's personality. This Devil's Food Cake is Joan's recipe. Because I can't be trusted to bake anything without specific instructions. She got it right with this cake! If you have any love for chocolate you will lose your mind for Joan's Devils Food Cake. It's the perfect cake to enjoy with the ones you love.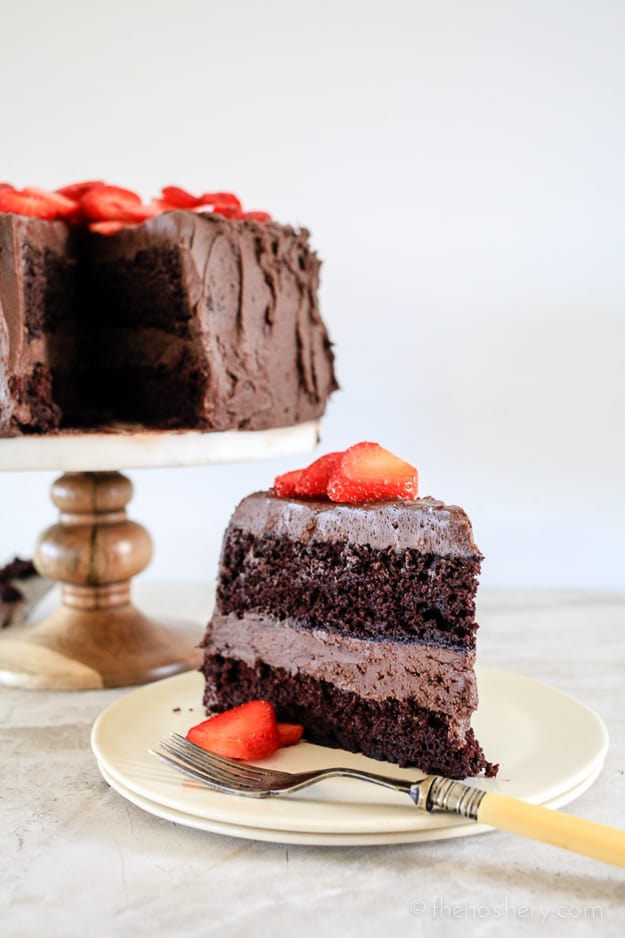 I am so glad that I got to spend a weekend this past April with a group of crazy bloggers! That weekend I made new friends and I happy to say that Joan was one of them. This is us jumping for pancakes right before we were seated.
Mary, Rebecca, Chisti, Lynn, Joan and I looked over the menu trying to decided what to order. When the waiter arrived to take our order Ms. Joan ordered a little bit of everything because she didn't want to miss out on anything. It was a feast! We all ate, shared and laughed.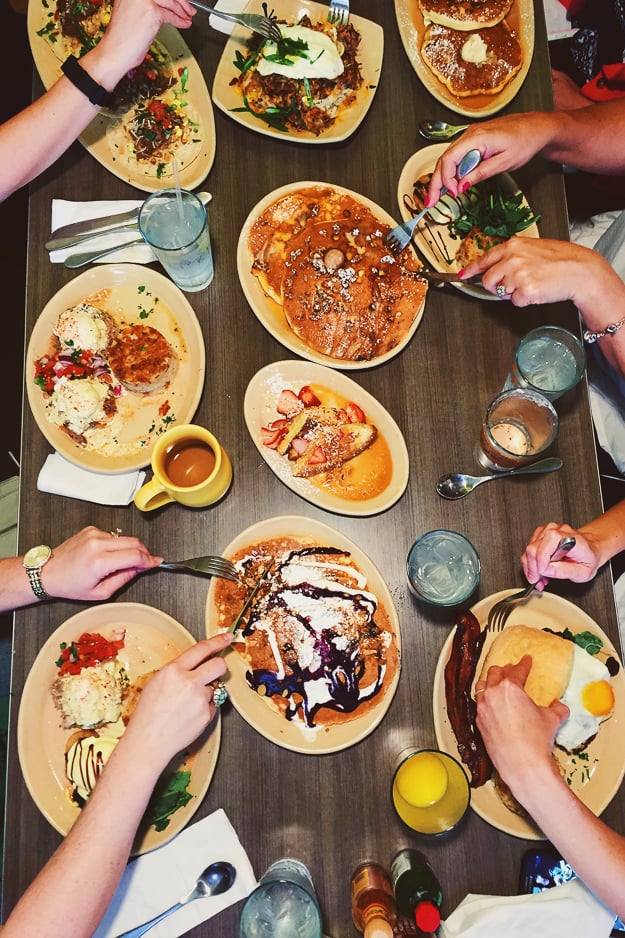 I'm sad to have lost such a sweet friend but, I am grateful that I got to know her. It a weekend full of laughter, food, learning, creepy dolls (there is a story there) and an all-night game of Cards Against Humanity. Because it was Joan's idea to stay up all night and believe it or not we did. By the end of that weekend, I was able to call her friend. And, I knew that she was a friend that I could count on.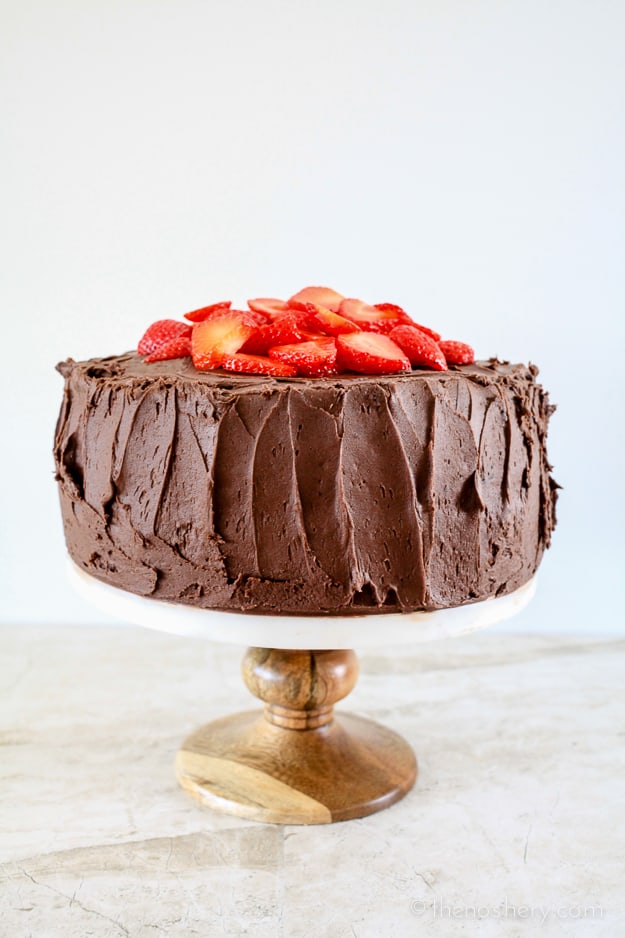 Joan was a savvy business woman and like any savvy business woman she had plans in place for Chocolate, Chocolate, and More to continue if anything ever happened. Her blog will continue, and I encourage you to bookmark it and use it as your go-to destination for decadent and creative desserts.  By visiting Joan's site, you will be helping generate ad revenue for her three children who survive her. Joan often talked about wanting to provide for herself and her kids through her blog. You can help that legacy by simply visiting her site. You'll benefit, too, because it full of amazing desserts like Joan's Devils Food Cake.