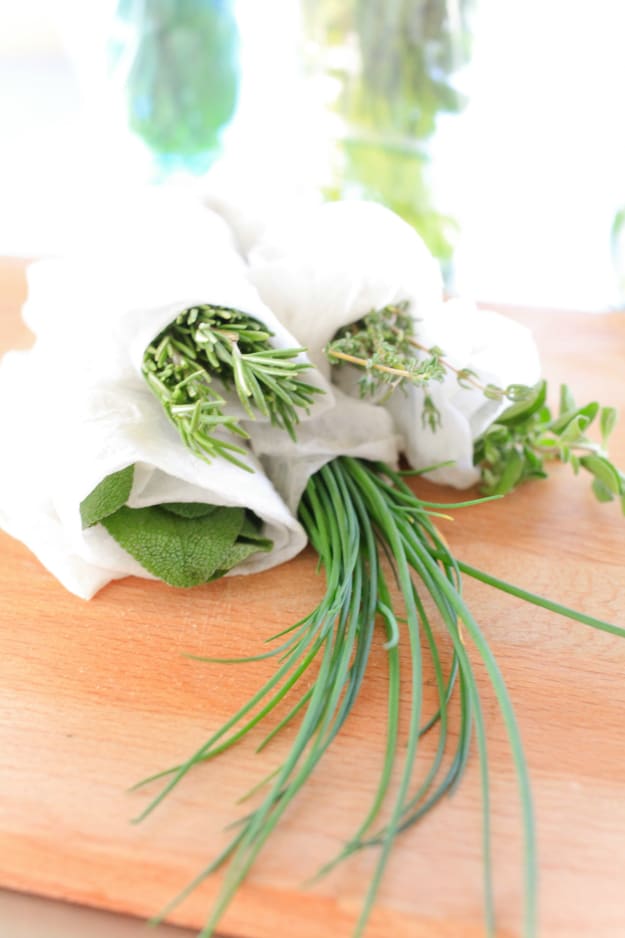 Days are getting cooler and the garden is on its last leg if it hasn't given up already. Soon the only place to get fresh herbs will be at your local supermarket. Yes, you can have an indoor herb garden but not all of us are bless with a green thumb.
Fresh herbs are one of the best ways to add flavor to any dish so, I always like to have some on hand. But, it seems like fresh herbs don't do well in the refrigerator. So, what is the best way to keep herbs fresh.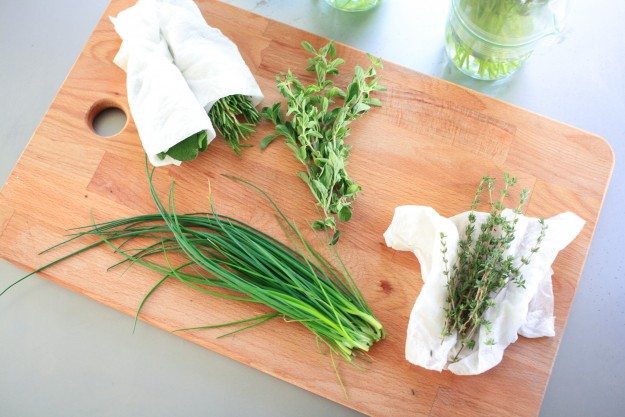 This week I shared How To Store Fresh Herbs on Food and Friends at The Pioneer Woman. Next time you buy that bunch of basil or thyme follow these steps and get the most out of your herbs.