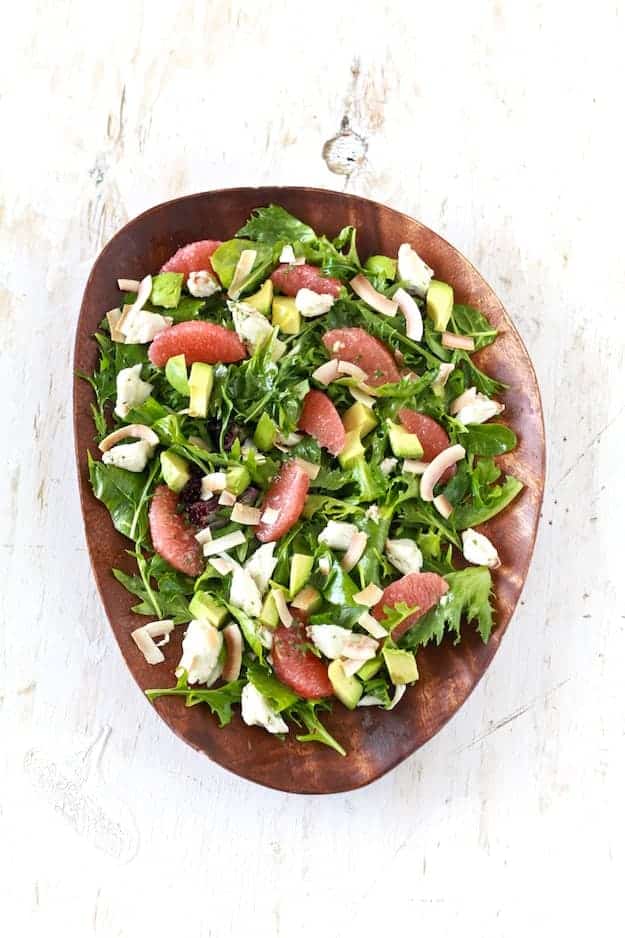 Spring is springing or trying to spring under a layer of snow in some parts. I sorry for those of you who still have snow on the ground and I am really, really sorry for those of you who just got more snow on the ground. But, don't worry I got your back. Maybe spring is struggling to make it way outside but, no worries because you can have it on your plate.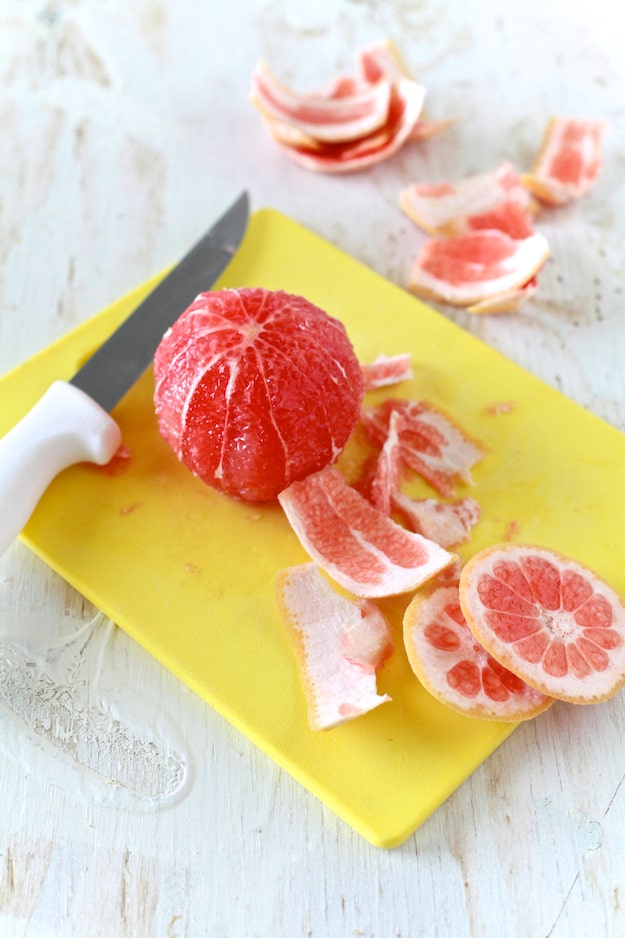 OB hates grapefruit. I mean really, really hates grapefruit. But, he was gone on business which meant I could eat all the grapefruit I wanted. While at the grocery store I came across a huge pile of Texas ruby red grapefruit and thought how awesome they would be in a big'o salad. A big'o salad that I could eat all by myself.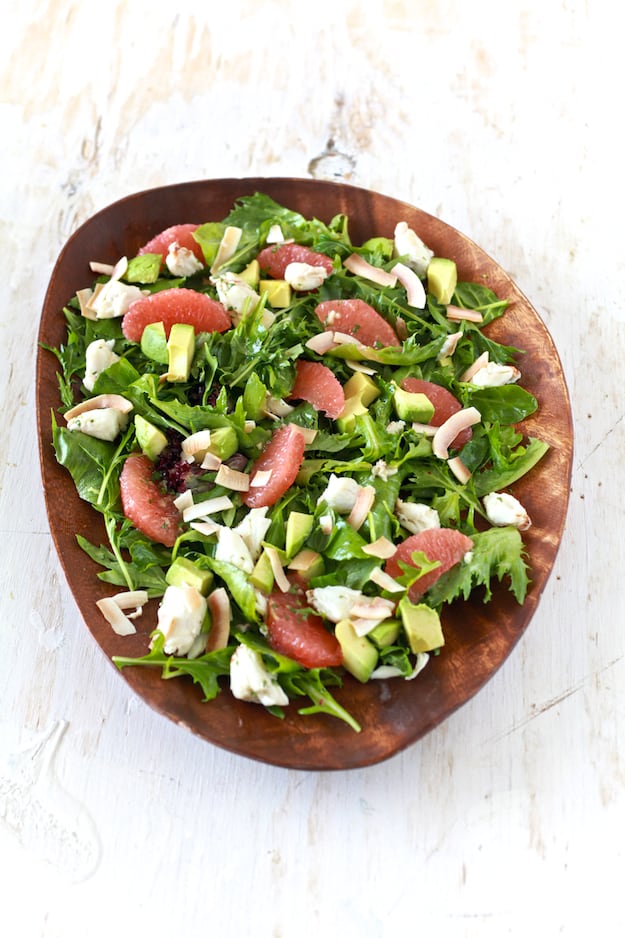 My dinner plan wheels were in motion. A big bed of baby greens, avocado, grapefruit and lump crab meat tossed with a citrus lime vinaigrette and topped with coconut chips. I was doing a happy dance in the produce aisle and getting excited!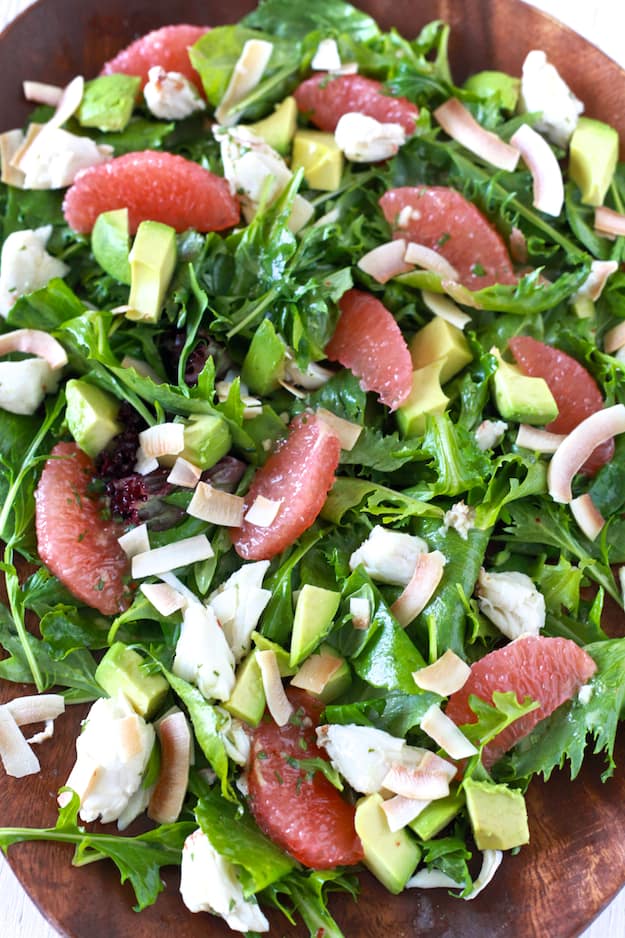 It's amazing sometimes how simple fresh ingredients tossed together can take on a whole other life of their own. I fell head over heels for this salad. It's sweet, tangy, crunchy and oh so satisfying! At first, I thought I would be ok with just a plate of salad but, I confess I ate the whole platter and it was awesome!
Grapefruit, Avocado and Lump Crab Salad with Cilantro Lime Vinaigrette & Coconut Chips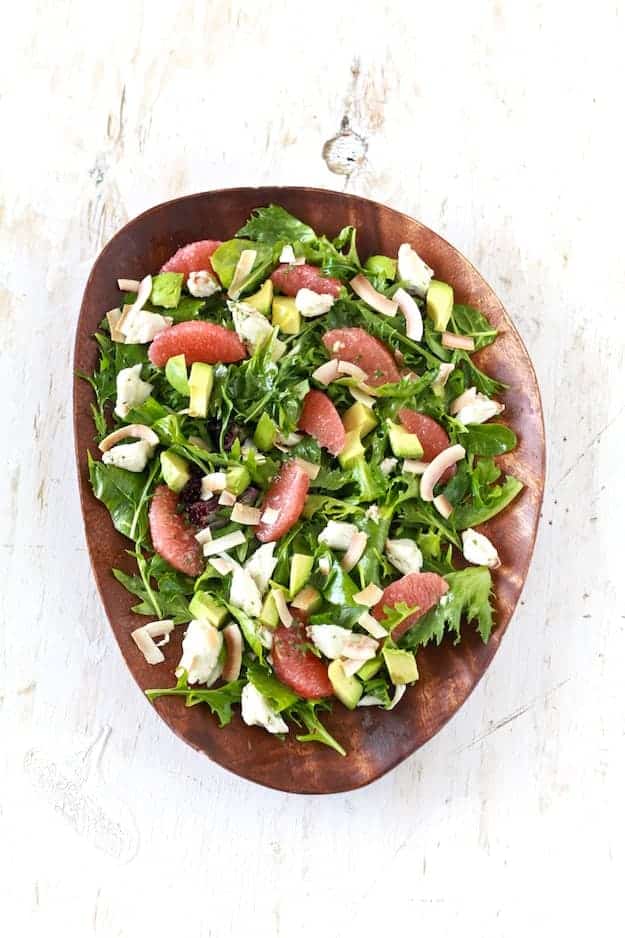 Ingredients
Dressing
2 tablespoons fresh lime juice
1 garlic clove, minced
1/2 teaspoon honey
1/2 teaspoon kosher salt
3 tablespoons extra-virgin olive oil
1 tablespoon chopped fresh cilantro
Salad
1 red grapefruit, segmented
1 avocado, diced
baby salad greens
lump crab meat
Instructions
Combine dressing ingredients and whisk together until well combined. Toss desired amount of dressing with salad greens. Add grapefruit, avocado and crab. Garnish with coconut chips and serve.