Post by my sweet friend Ashley Daly co-owner of Retro Den in Tulsa, OK, a vintage furniture & housewares store. If your ever in Tulsa you have to check it out! 
___________________________________
Here's a story I tell a lot: twenty-four-year-old me is at the local flea market gathering up all the brass animals in one booth. "I just love, really love, brass animals," I excitedly tell the vendor, a rotund man with gentle eyes, wearing a top hat, flowing beard and vest, and who I've recently found out is nicknamed "Santa." He tilts his head to the side and says the following in a tone that one uses to deliver a real zinger, "Well, maybe someday they will come back into style." Ouch, Santa. Not exactly what you want to say to someone about your inventory before the transaction is complete. I should have asked for a discount since brass animals were so uncool, but instead, I looked the man in the eyes, said, "Sir, that day is sooner than you think," and walked away with my treasures.
The following are some things that I'm buying up in troves because the day is upon us for these pieces.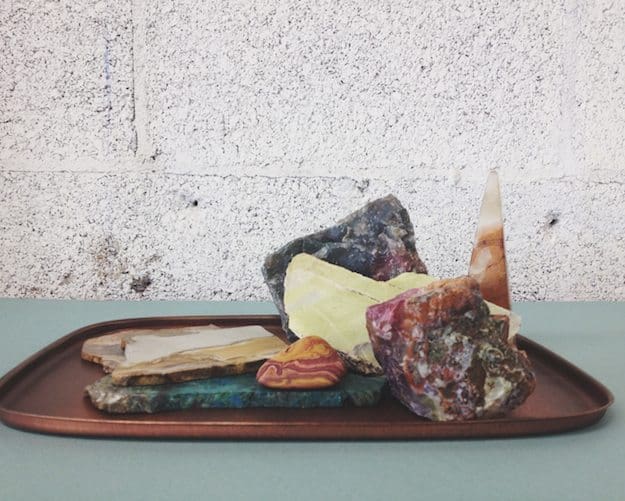 Rocks. Yep. Rocks. They are gorgeous and earthy. Pick the ones that speak to you, like when you pick art. There is a real back-to-basics feel that rocks bring to a home. Very grounding. Sit them next to your photographs. Nestle them among knick knacks. Put them on your glassware shelves in the kitchen. Find flat ones and use them as coasters. Make friends with rocks this summer, your house will thank you for it.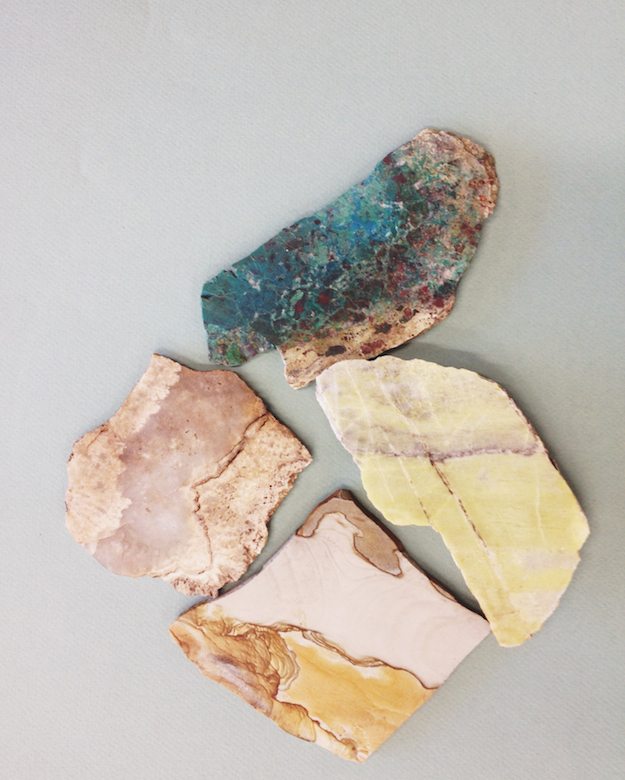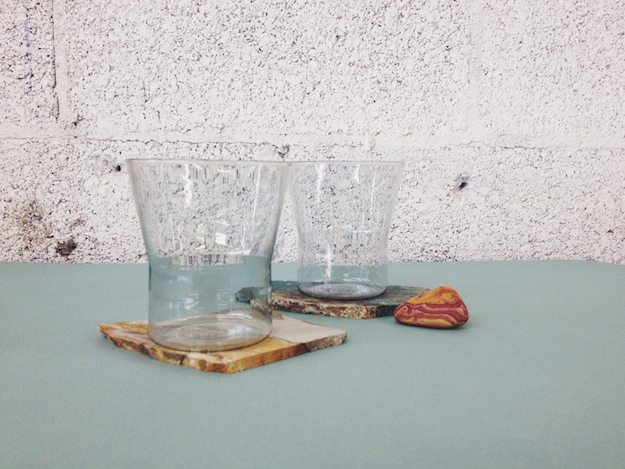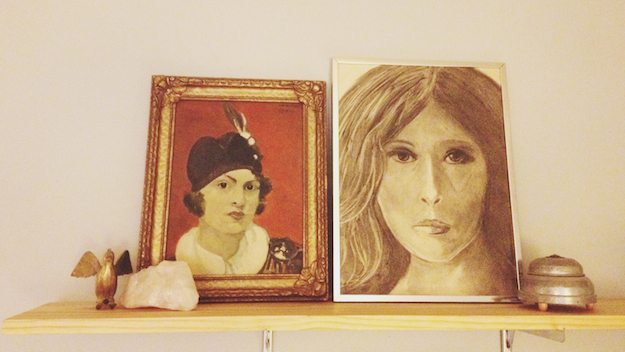 Copper. Brass's close cousin. It is a great enigma how Mother Earth generates such piercing, rich colors. To get the full glory of this metal, sit your copper bowls, tables, cowboy hats, etc. next to greens, turquoises, and, surprisingly, reds. Interesting fact: feng shui for 2014 demands copper elements in the northwest quadrants of your home, or you may face devastating bad luck. Now that you read that, you can only blame yourself if you don't get at least one copper item into your house.
I don't want to brag, but I got into this copper trend early; married me a redhead with coppery fire on his head.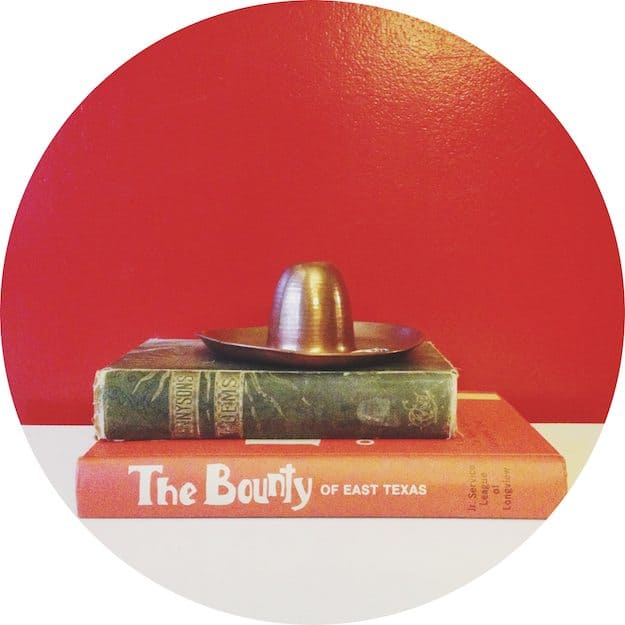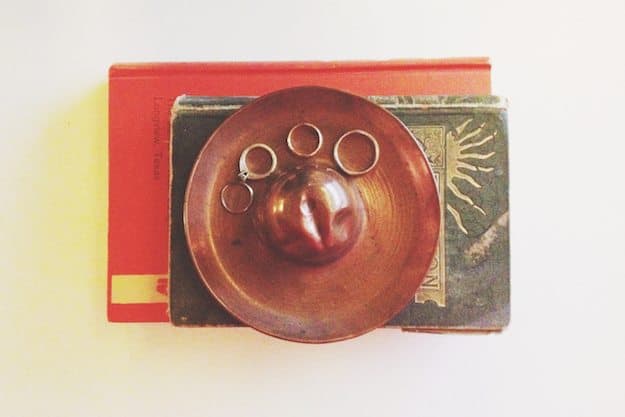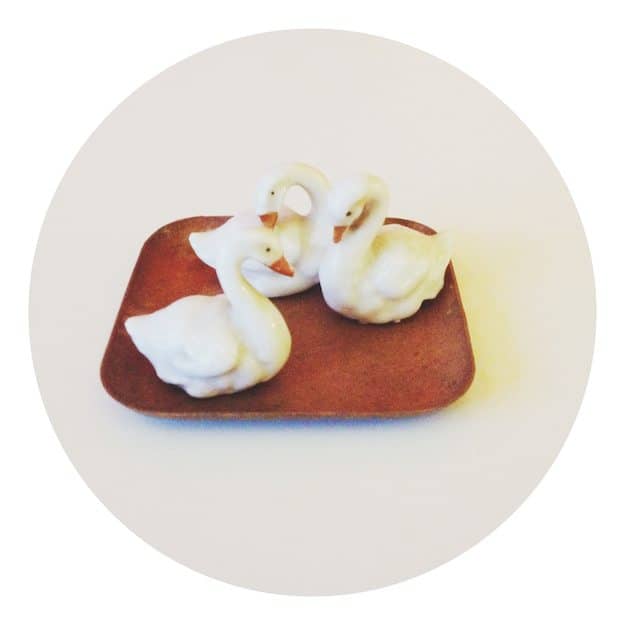 Horses. Not unicorns. Not ponies. Maybe cows or bulls, but mostly, horses. I say this because horses have been sneaking into my home. They've charmed me at estate sales and vintage stores. One horse led to another, and all of a sudden I have six in my living room. (Framed drawing, ceramic and brass figures.) I'd like to suggest a twist on the trend is figurines or visual representations of any strong, beastly, yet gentle animals. You should try having more than one of a specific animal. Herds of animals is an adjacent trend worth venturing into this spring.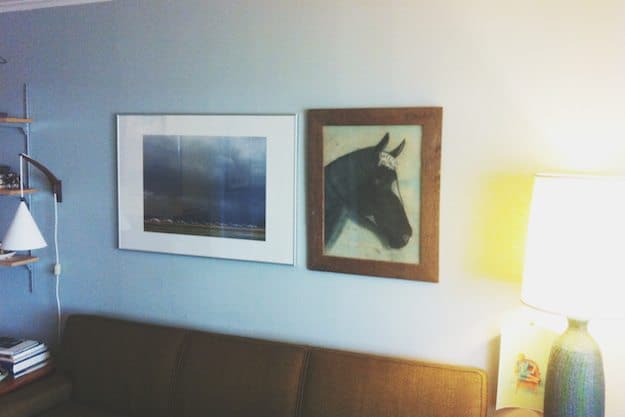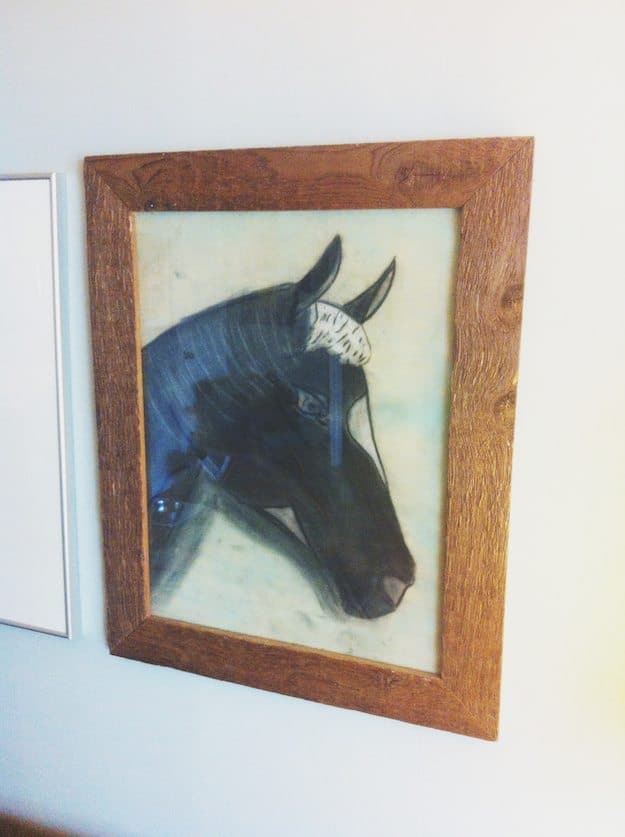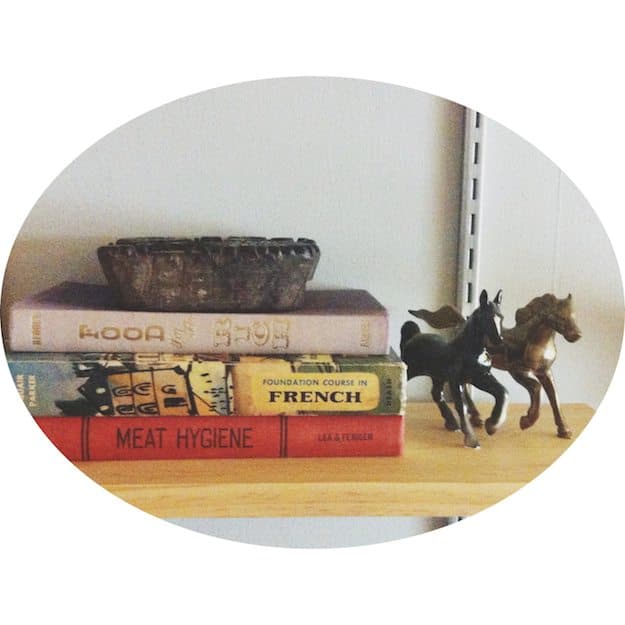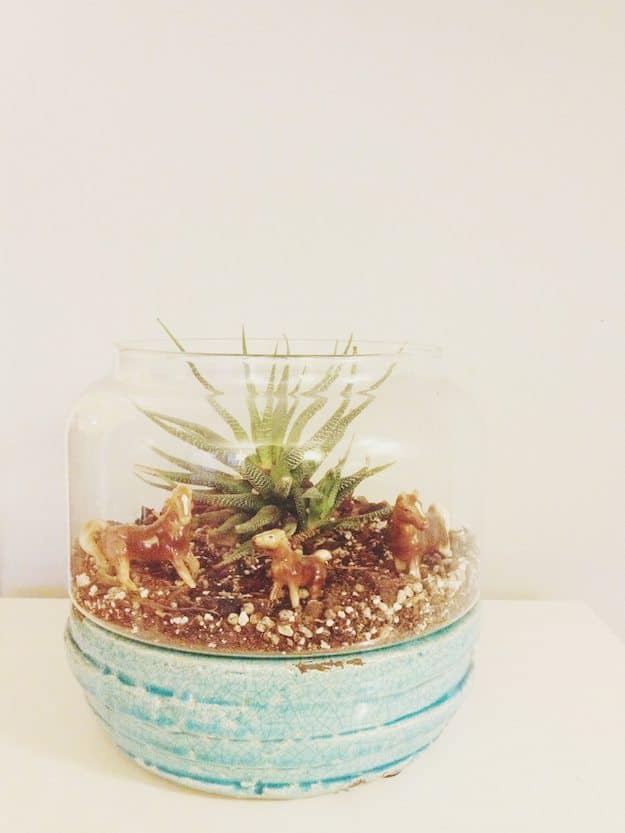 What trends are you seeing or setting? Do horse figurines sneak over your threshold too?
Cheers!
Ashley Daly and Ashley Palmer
@retrodentulsa
P.S. Pro tip: brass animals never go out of style.