Post by my sweet friend Ashley Daly co-owner of Retro Den in Tulsa, OK, a vintage furniture & housewares store. If you're ever in Tulsa you have to check it out! 
___________________________________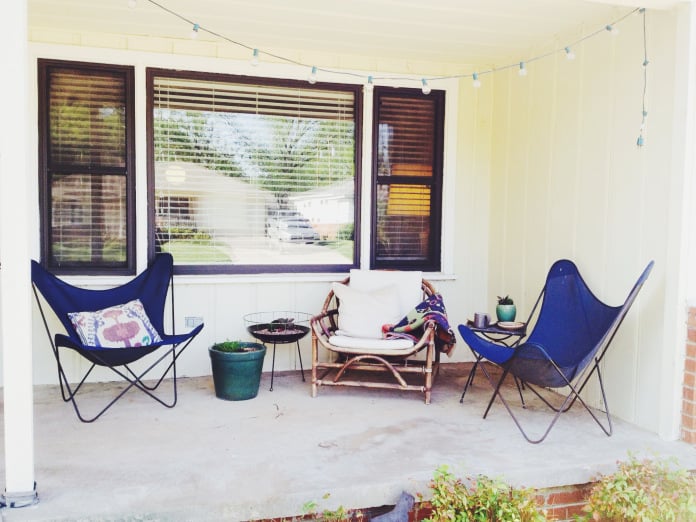 I've always been like that character from Bewitched, Gladys Kravitz, who would keep creepy close watch on her neighbors. Blasphemous as it sounds, Ms. Cravitz didn't have her snooping down just right though. Peering through curtains with binoculars is suspect, but you know what's not? Sitting on your front porch, having a spiked lemonade and seemingly watching traffic.
Spying on your possibly innocent neighbors isn't the only reason to have a decent front porch set up, but honestly, it's a valid one. People do weird stuff, and you'll want to keep tabs on what shenanigans might be happening next door. At the very least, you may actually learn your neighbors' names, be able to know if a thief is at a neighbor's house, or not be afraid to ask for an extra egg or a cup of milk if you run out while baking.
Your front porch should be an extension of your home and reflect your personality. It's the place you sit to look at mail, take a phone call, talk with friends and survey your front yard.
Let's talk about the important elements of a good front porch:
1. Seating: You'll want at least a spot for yourself. I like to have company over, so as many chairs as could fit but not look crowded was my goal. I've been through three sets of patio furniture to find just the right ones. Comfort is very important to me; I like to lean back and settle in. I'm also on the eternal hunt to pair natural with modern. These guys fit the bill.
Patio pieces really give you an opportunity to play with materials you may not use indoors. Bamboo, wrought iron, plastics; what outside seating dreams are made of.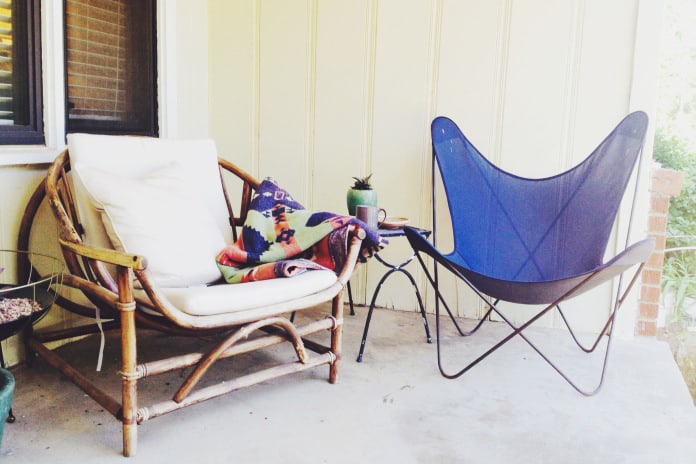 2. Plants: Your porch needs plants. You're welcome to keep it simple or overdo it according to your fancy, but you must have a plant of some sort. Porch plants provide important visual transition from outside to indoors.
May I suggest various heights and coordinating pots? I plant succulents for my patio because they require very little care. (In Oklahoma, I have to bring them in during the winter!)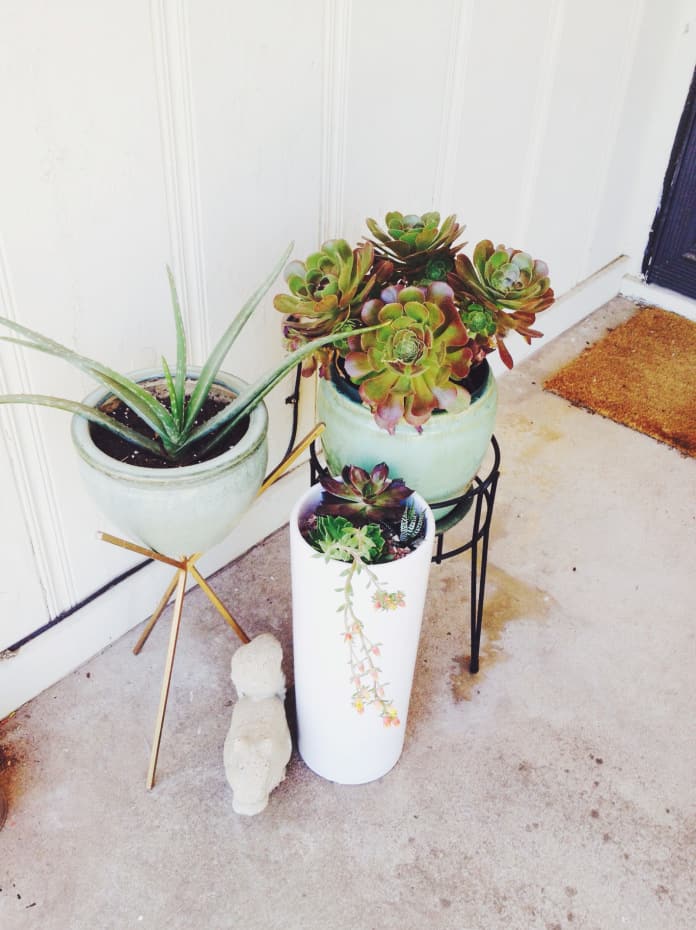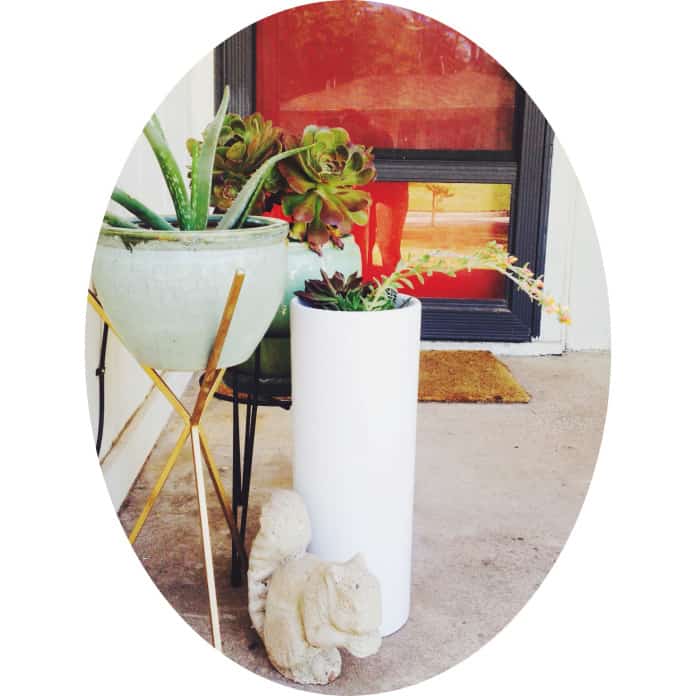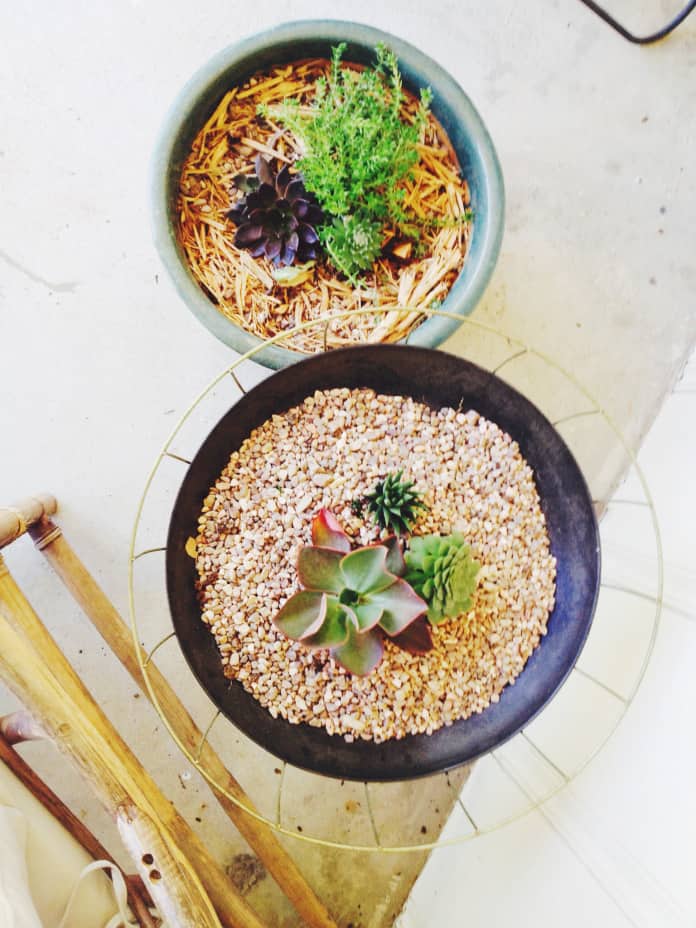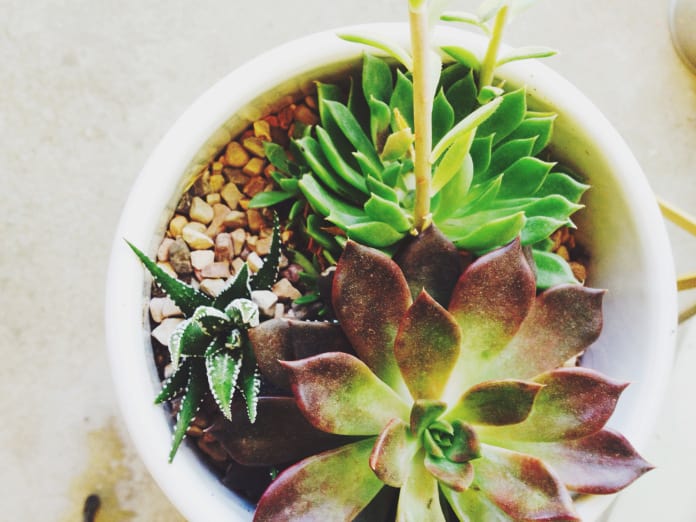 3. Cocktail, book, phone: Sometimes I really just want to enjoy my patio and be one with nature on my own. Read: I don't want to small talk. This isn't always possible because sitting on your porch can seem like an open invitation for walk up visitors. The best way to avoid talking to people is to have stage business- a phone or book to focus on. Maybe a dog who could need to be taken to the backyard at any necessary moment. And when all else fails, have a cocktail handy. You'll at least get to sip on it if you get trapped chatting at a less than desirable moment.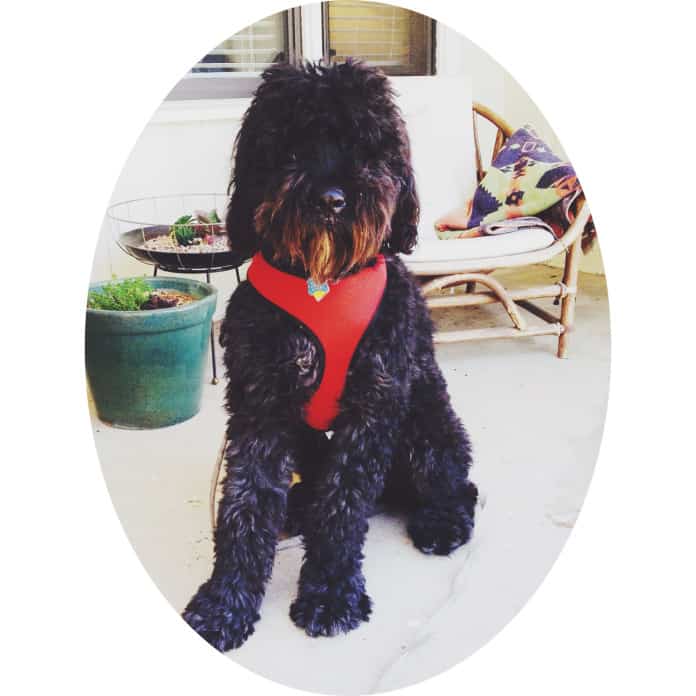 Love your front porch? Share photos with us on instagram #nosheryhomelove
Cheers,
Ashley Heider Daly
@retrodentulsa