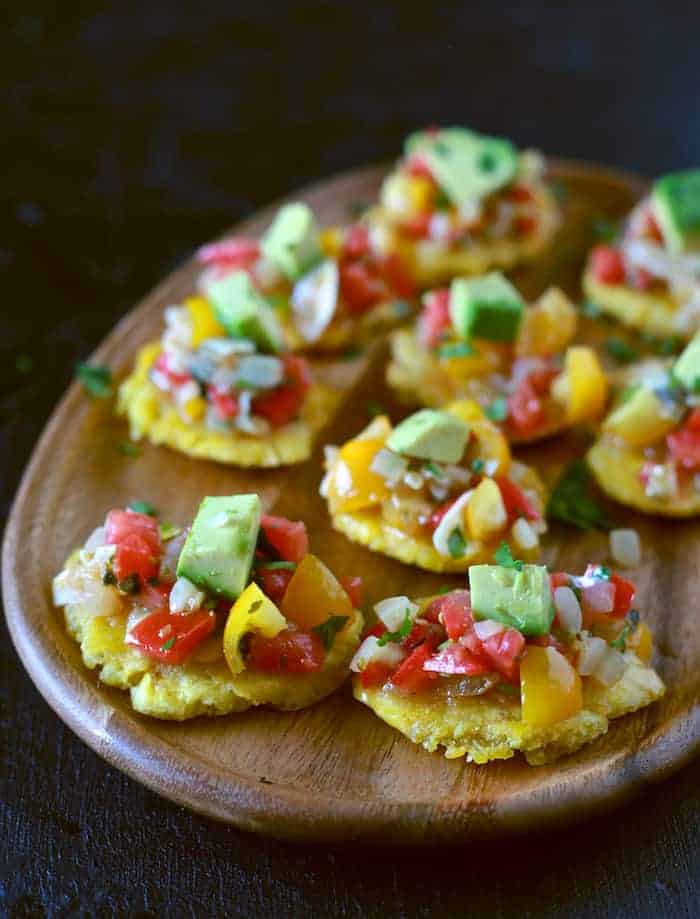 Many times the simplest pleasures in life can be the most rewarding and the same theory can be applied to food.  There have been many times in my creative impulses that a dish may require about 20 ingredients, 4 bowls, a small kitchen appliance, every gadget in my arsenal and hours of my time. Although these recipes are amazing and some of my favorites, it is nice to have something equally satisfying and requires 1/4 the effort, time and ingredients.
After spending some time last month in Miami and then a week in Puerto Rico, I reconnected a little with the food of my youth and decided that I needed to make it at home more. I realized that I get so caught up with "doing something different" that sometimes I forget about the classics. Besides who says I can't do something a little different by giving the classics a twist?
During my demo in Miami I talked about sofrito and how it's kind of like the mire pox of Spanish Caribbean food. It's the base to practically everything we make.  The French do celery, onion and carrots we do onion, peppers, culantro and a whole lot of other stuff.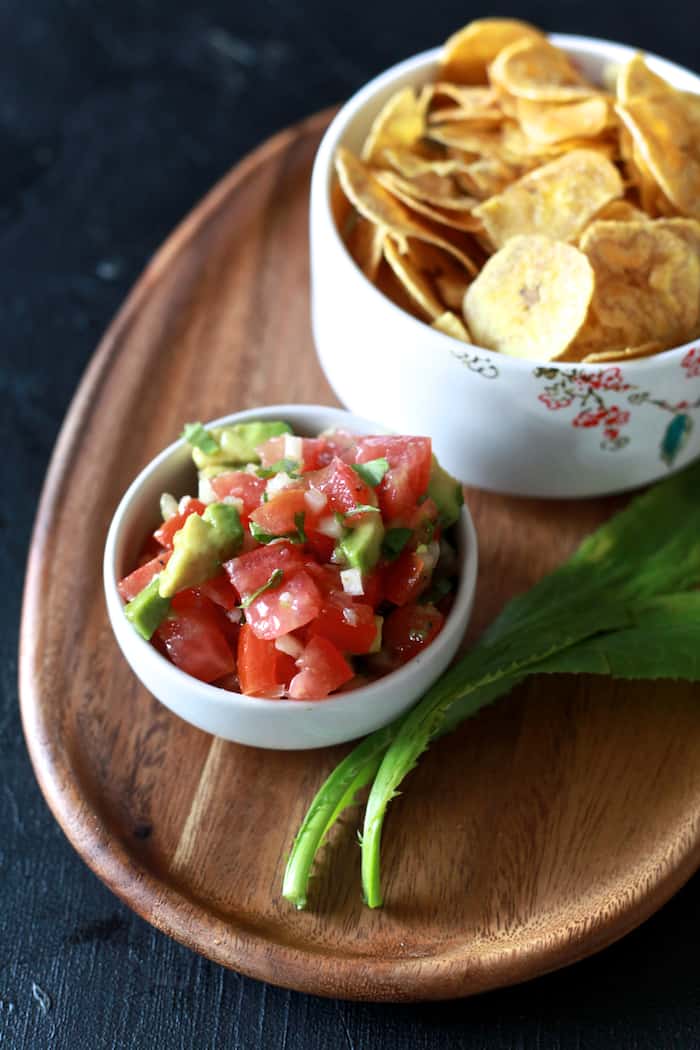 Sofrito is typically made in large batches, pureed and stored in the freezer or refrigerator for later use. I like to freeze mine in ice cube trays and that way I have it on hand whenever I needed. Then I thought that it could be tweaked to make a tasty simple salsa.
Looking at the recipe you will see that its very close to a typical pico de gallo except for a few differences and these differences make all the difference……differences. Sorry, I had to say it one more time to make it even. Anyway, the biggest change is the use of culantro and white vinegar instead of cilantro and lime juice. In the past I have said you can use cilantro in place of culantro but, in this case you HAVE to use culantro. Culantro can usually be found at your local Latin or Asian market. I also like to add the olive oil right before serving so the fruitiness of the olive oil can stand out.
If you want to make this even easier skip frying the plantains and serve the salsa with some store bought plantain chips. A great option to change up the ho-hum chips and salsa at your next barbecue.

Yield: 12
Sofrito Salsa & Tostones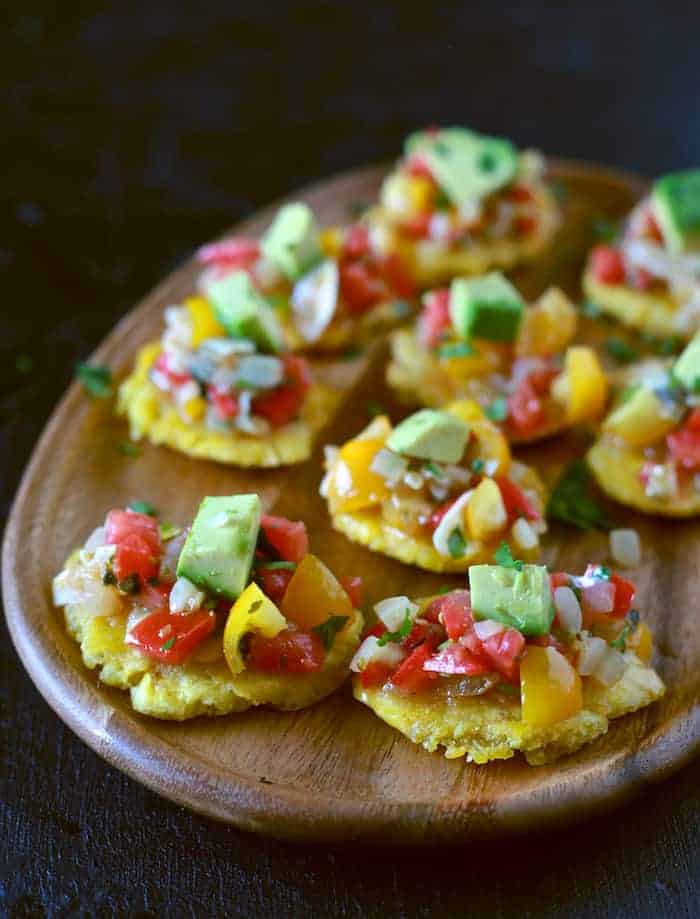 Ingredients
Tostones
2 green plantains
vegetable oil (for frying)
salt
Salsa
2 tomatoes, diced & seeded
1/4 cup small diced onion
1/2 avocado, small diced
3 cloves garlic, press
3 culantro leaves, minced
1 tablespoon white vinegar
salt to taste
3 tablespoons extra virgin olive oil
Instructions
Salsa
Combine all ingredients, except olive oil and avocado, in a bowl and stir together until well combined. Cover with plastic wrap and refrigerate for 30 minutes to let flavors develop. Right before serving add avocado & extra virgin olive oil, stir gently until well combined.
Peel plantain and cut diagonally into 1-inch slices.
Fry the plantain slices over medium heat, until golden in color and soften. Drain them in a plate lined with paper towels.
If you don't have a tostonera which is a press for making tostones, take a paper bag and place a plantain slice on it. Fold the bag over on the plantain slice and using a can, saucer or whatever you have on hand, press down on the plantain slice to flatten.
Dredge the flat plantains in a bowl of salted water and drop back into the frying pan. Stand back because it will spit at you. Fry until golden and crisp, transfer to a plate lined with paper towels and sprinkle with salt.
Serve with sofrito salsa.