The countdown to the New Year has come and gone, now it's time to countdown to the premier of Downton Abbey! Get excited! *squeal*
I know what I will be doing Sunday, January 5 at 9/8c!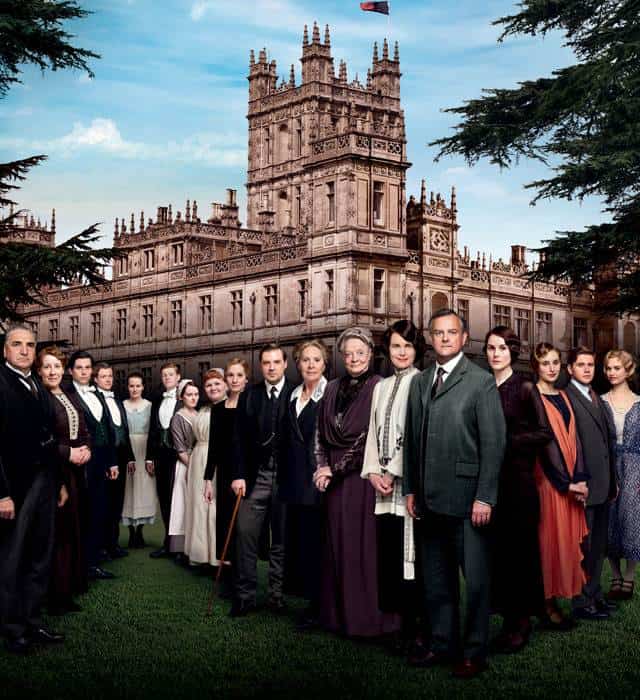 I am completely vested in this show. I have been watching it from the beginning and surprisingly enough even OB is hooked. If you haven't seen this show you still have time to have an all night marathon and watch the previous seasons on Netflix.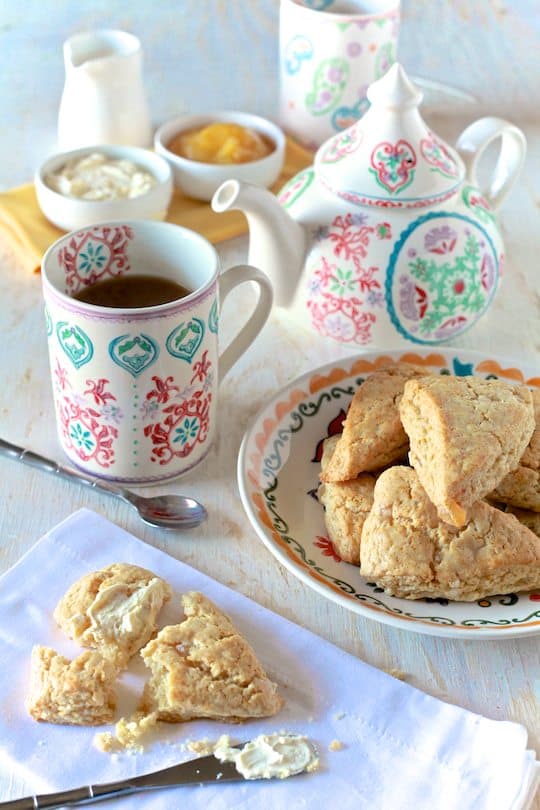 Downton Abbey has everything, battle of the classes, scandal, love, tragedy, false imprisonment and one season there was even a cover-up. Tip-toeing through the shadows of the grand Downton Abbey all to protect a ladies' reputation from scandal.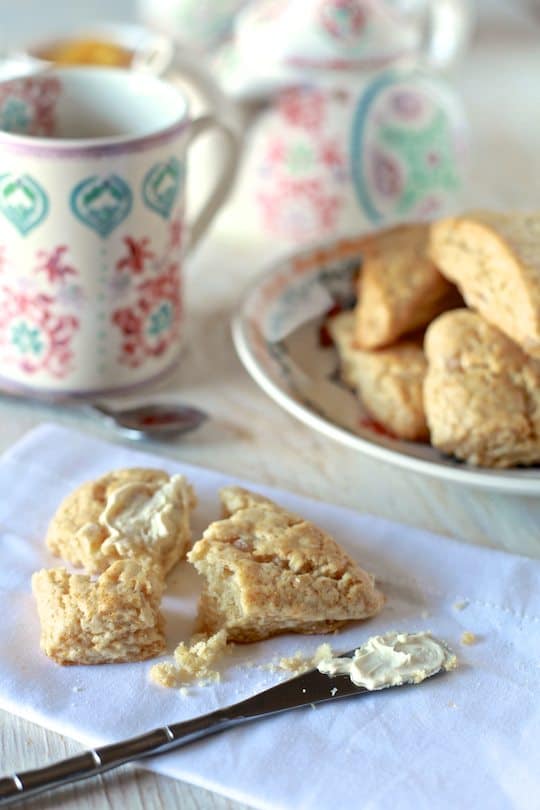 There was quite a "row" among the fans about how last season ended. It was sad but, it was also kind of a cop-out. I expected better from you Julian Fellows! However, that will not keep me from wanting to watch the new season and see how such a tragedy is handled by the Downton clan.
I can't wait to see what is in store for season 4. What is in store for Mary? Will Edith run off with the publisher? Will Daisy find love? Am I the only one that wants Mr. Carson and Mrs. Hughes to get together? So many possibilities! Also! Did you now that the show has already been renewed for a 5th season? More Downton is on the horizon! All is right in the world!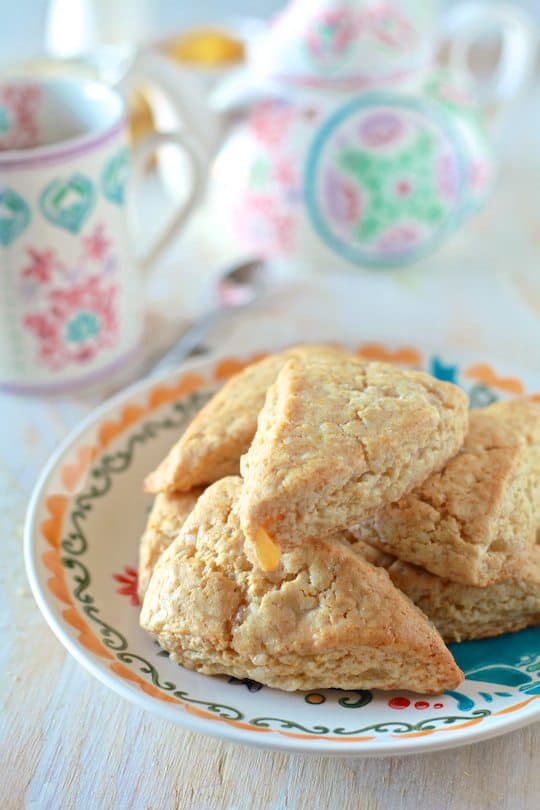 Of course you can't watch Downton Abbey without a proper cup of tea and a proper cup of tea needs a proper scone. This is why I made some tender Honey & Ginger Cream Scones. These scones are out of this world and the combination of honey and ginger is something to flip out about. Serve these scones with a cup of Earl Grey and a smear of clotted cream or lemon curd and you would swear that Mrs. Patmore made them herself.
Do you watch Downton Abbey? Who is your favorite Downton character? Mine is Violet, The Dowager Countess of Grantham played by Maggie Smith. That old lady is a hoot! She tells it like it is the the most polite and proper way possible.
Yield: 16 scones
Honey and Ginger Scones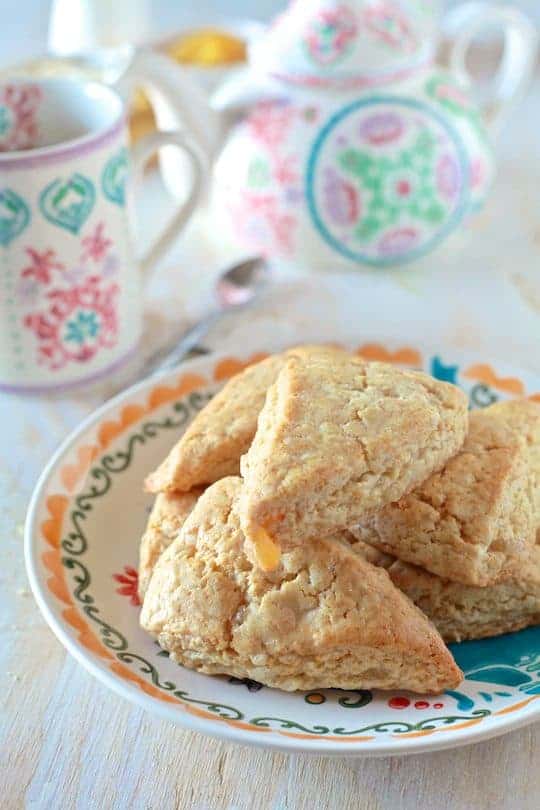 Ingredients
2 cups unbleached all-purpose flour
1 tablespoon baking powder
3/4 teaspoon ground ginger
3 tablespoons sugar
1/2 teaspoon salt
5 tablespoons chilled, unsalted butter, cut into 1/4-inch cubes
2 oz crystalized ginger, finely chopped
1/4 cup honey
1 cup heavy cream + 1 tablespoon
Instructions
Pre-heat oven to 425 degrees. Line a baking sheet with parchment paper.
In a large bowl combine flour, ground ginger, baking powder, sugar and salt, whisk together until well combined.
Using a fork or pastry cutter, cut the butter into the flour mixture until it resembles coarse meal. Stir in crystalized ginger.
Whisk together 1 cup of heavy cream and honey. Stir cream mixture in with dry ingredients with a fork or rubber spatula until the dough begins to come together.
Turn out the dough on a lightly floured surface. Knead dough together, including any floury bits, until it comes together into a rough sticky ball.
Divide the dough into two and form two small rounds about 3/4-inch thick. Cut each round into 8 triangles. Place triangles onto prepared baking sheet. Brush each triangle with remaining heavy cream. Bake for 8-10 minutes until just golden. Let cool on pan for 5 minutes and transfer to a cooling rack.
Serve with hot tea and clotted cream or lemon curd.