I ran a new trail today….correction, I attempted to run a new trail. Have you ever done trail running? I personally prefer to run on trails than sidewalks. I have delicate shins that like to splint when I run on concrete. Although this trail didn't give me shin splints it did almost give me a heart attack.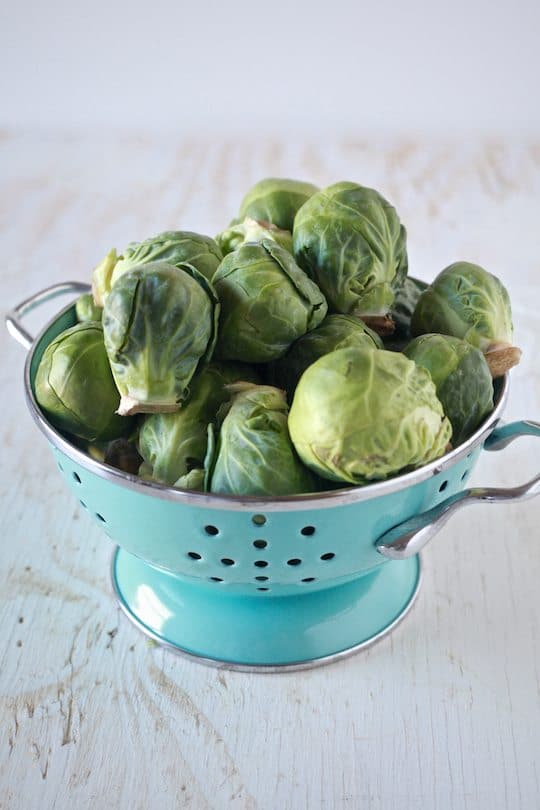 One part of the trail had a hill that went forever. It wasn't steep it was just long. It was a slow torturous incline that was doing it's best to wrestle me into submission. In the beginning I felt really good and then the hill came. I ran it in the beginning but, it kept going and going and I got slower and slower. CURSE YOU ETERNALLY LONG HILL!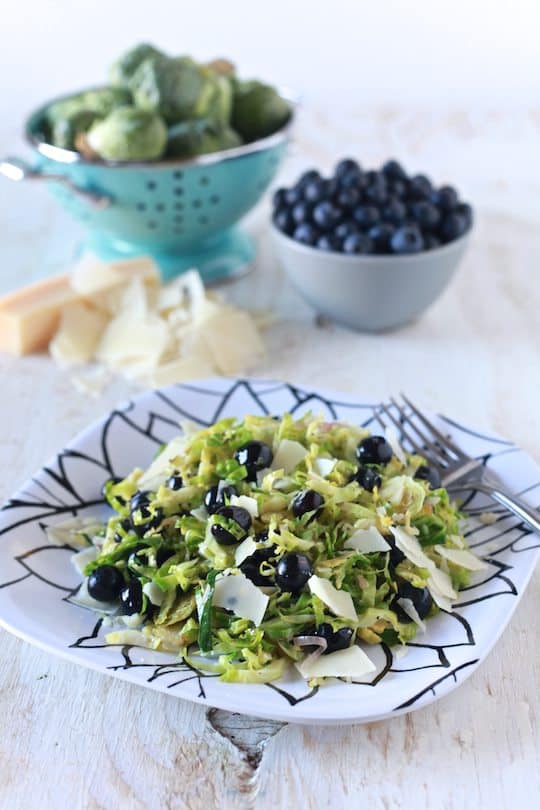 Even though I was walking I was keeping a pace and I was determined not to stop. But, when I finally got back to the car I poured myself back into the driver's seat. There's no doubt…I was feeling the burn.
When I got home, I crawled on all fours to the kitchen and pulled on the counter to bring myself to my feet. Ok, I'm exaggerating but, it's pretty close to accurate. My legs were noodles, mushy over cooked noodles.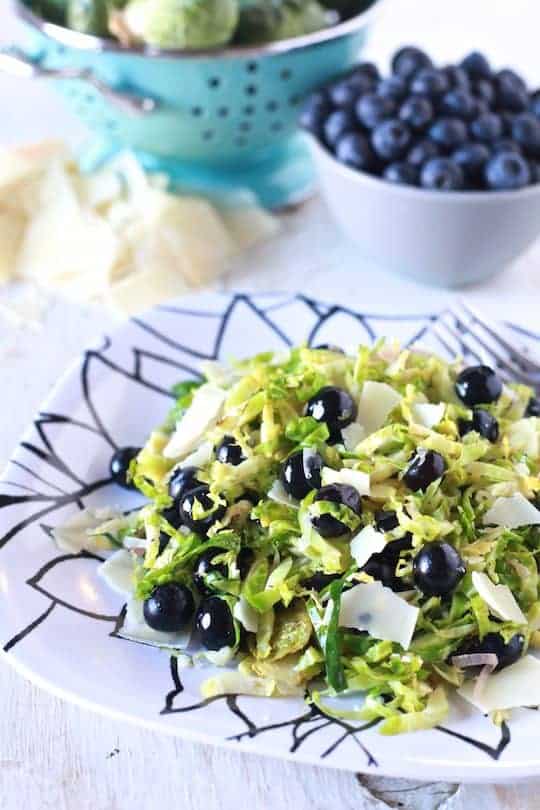 After all that work crawling up that slow tortuous hill, I needed some sustenance. I got some brussels sprouts and blueberries at the Farmer's Market over the weekend and decided I would make them into a satisfying salad. A while back during a marathon session of cooking, which is also usually accompanied with some noshing, I discovered that blueberries and brussels are quite tasty together. This salad is insanely simple and equally tasty. A little crunch from the sprouts and sweet bursts from the berries. Trust me you will love it!
Shaved Brussels Sprouts & Blueberry Salad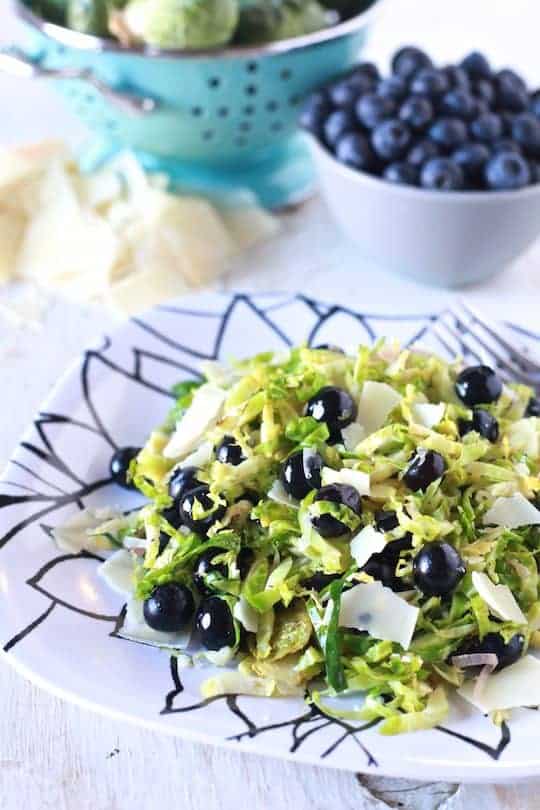 Ingredients
1 lb brussels sprouts, thinly shaved
2 tablespoons olive oil
1 shallot, thinly sliced
salt and pepper to taste
juice of 1/2 a lemon
1/2 cup blueberries
shaved parmesan
Instructions
Heat a large skillet over medium-high heat, add olive oil.
Add sliced shallot to pan and sauté until translucent. Add brussels sprouts to pan, sprinkle with salt and pepper. Cook them until they are bright green, about 2 minutes. Add lemon juice and toss.
Transfer to a bowl, toss with blueberries and parmesan. Serve.