This post is on behalf of Tom Thumb and Albertsons. All thoughts, views, and opinions expressed are my own.
Start your morning with this hearty and chai spiced hot grain cereal. It's comforting and sure to get you through a busy morning.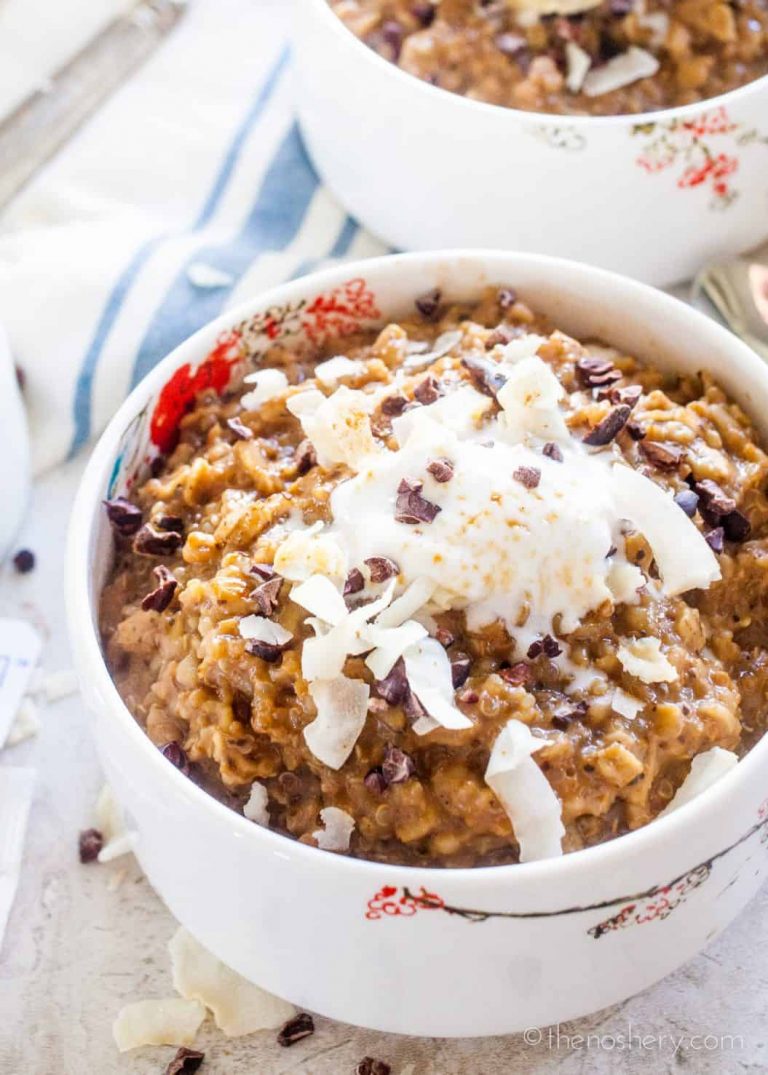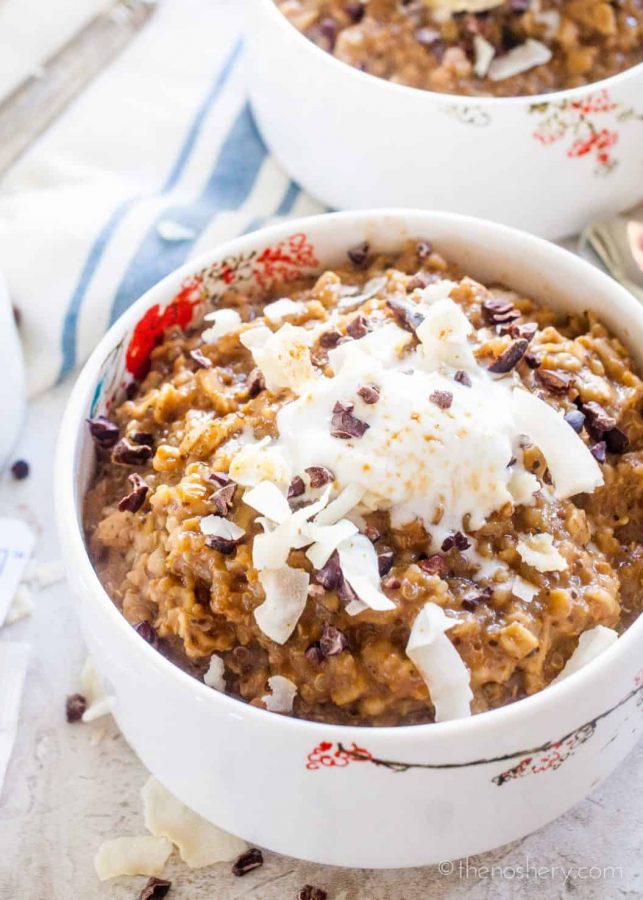 I used to go the entire morning without eating breakfast. I just wouldn't be hungry. But now that I'm going to the gym before the sun rises, I'm ravenous after working out. Now I must have breakfast in the morning. Otherwise, I turn into a cranky bird. Besides, breakfast is the most important meal of the day.  Some days I need first and second breakfast.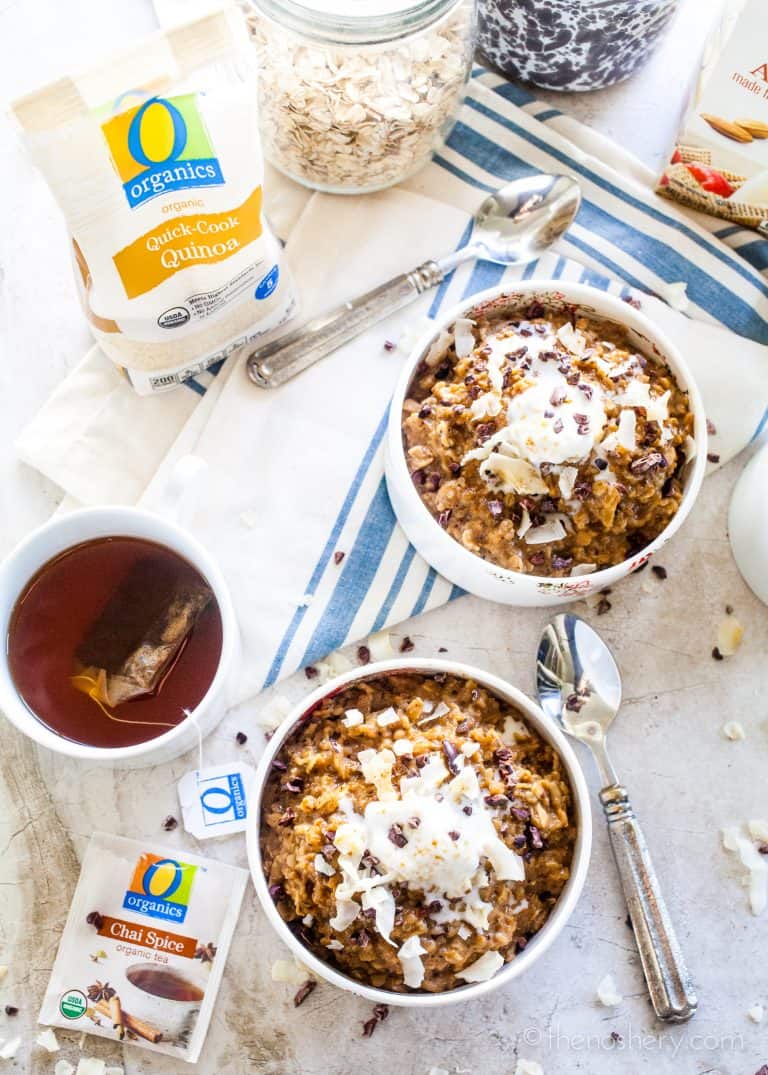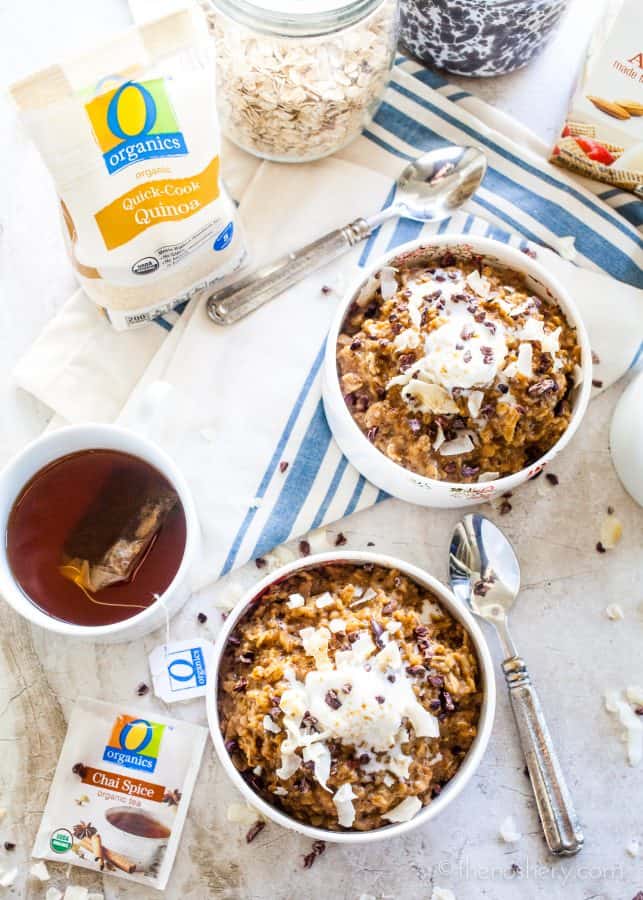 My current breakfast obsession is oatmeal. It's filling, gets me through the morning, and is easily customizable.  Also, now that the weather is getting cooler, I love a hot breakfast in the morning. Now that I have been trying to be more health-conscious, it was perfect for me to partner up with Tom Thumb and Albertsons for their O Organics line.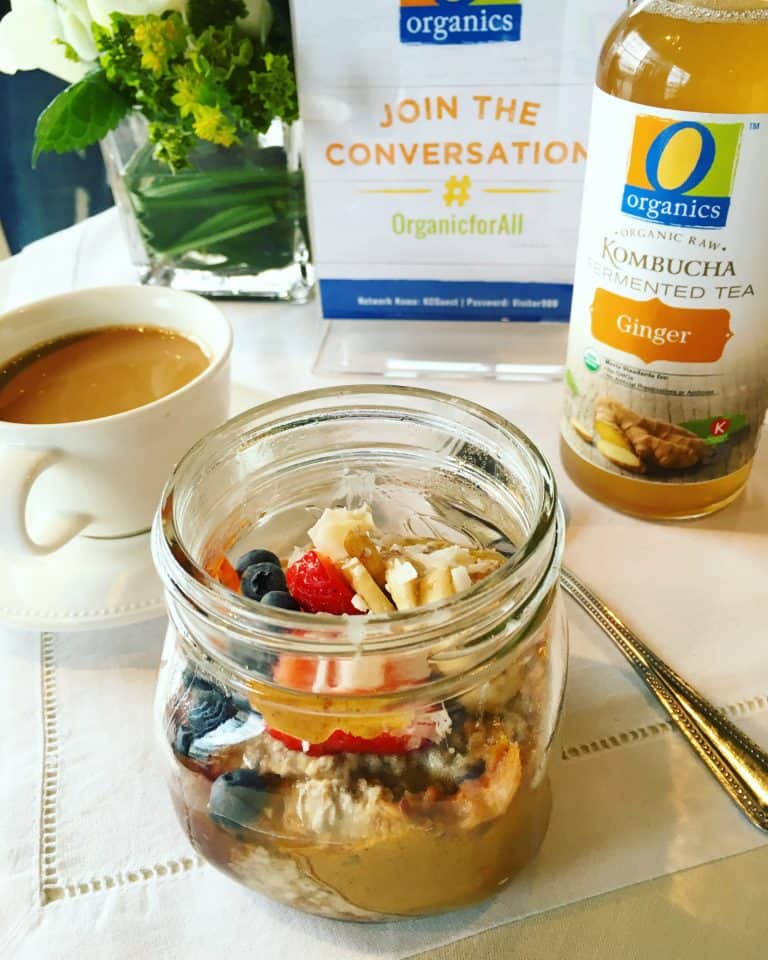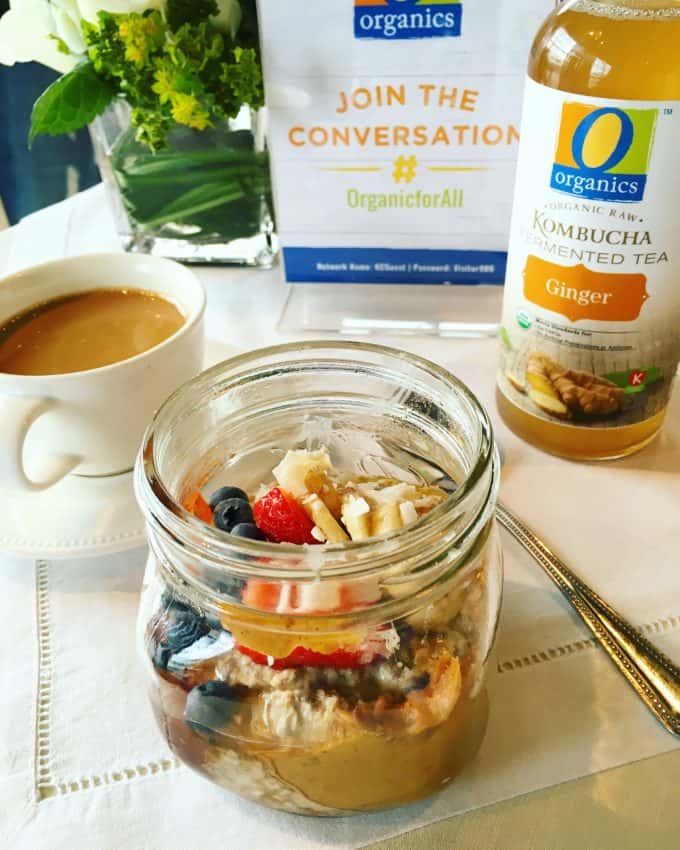 I recently went to Chicago to learn all about Tom Thumb and Albertsons O Organics product line. They have everything from pasta, proteins, produce, and peanut butter. They got all the Ps and more! In fact, O Organics is the largest organic product line providing organics for all.  If you don't have a Tom Thumb or Albertsons near you, do not worry. Outside of the Dallas-Fort Worth area, O Organics products are available at all the Albertson family stores, including Safeway, Vons, Jewel-Osco, Shaw's, ACME Markets, Randall's, Pavilions and Star Market. During my visit, I got to sample a wide variety of O Organic products, but every region carries a different selection of products. Please check your local Albertson's family store to see what's available in your area.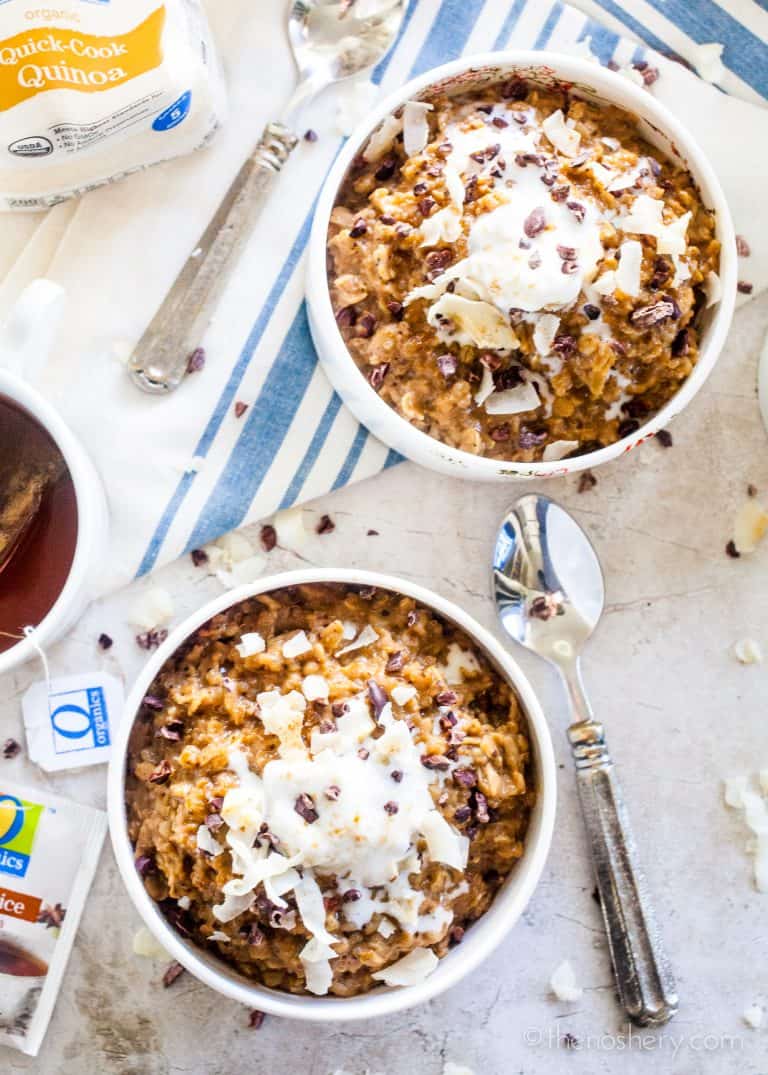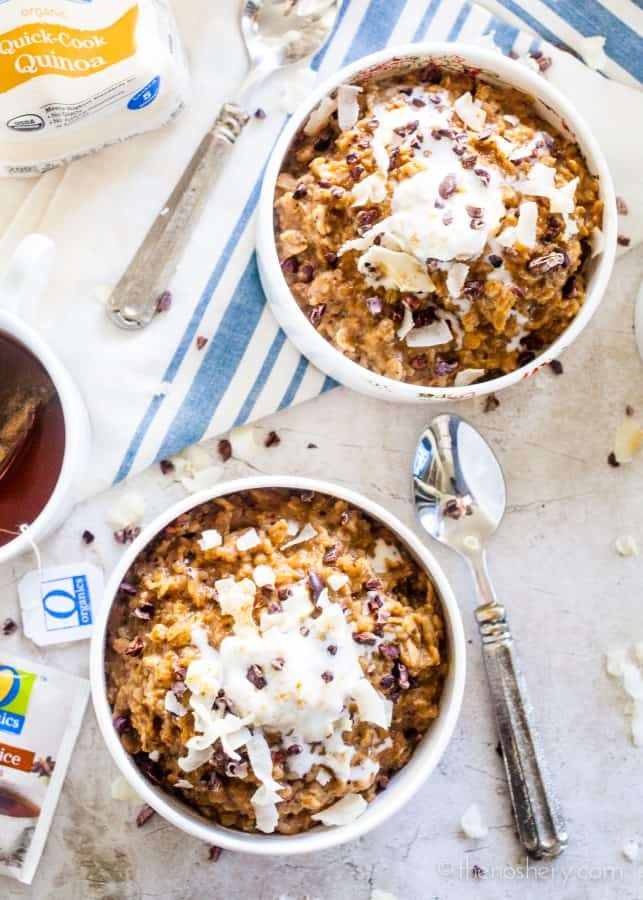 For our visit, they prepared for us a wonderful breakfast bar with O Organics overnight oats, fruit, tea, coffee, and kombucha.  Inspired by the breakfast bar and my own oatmeal obsession, I thought I would make a Chai Hot Breakfast Cereal.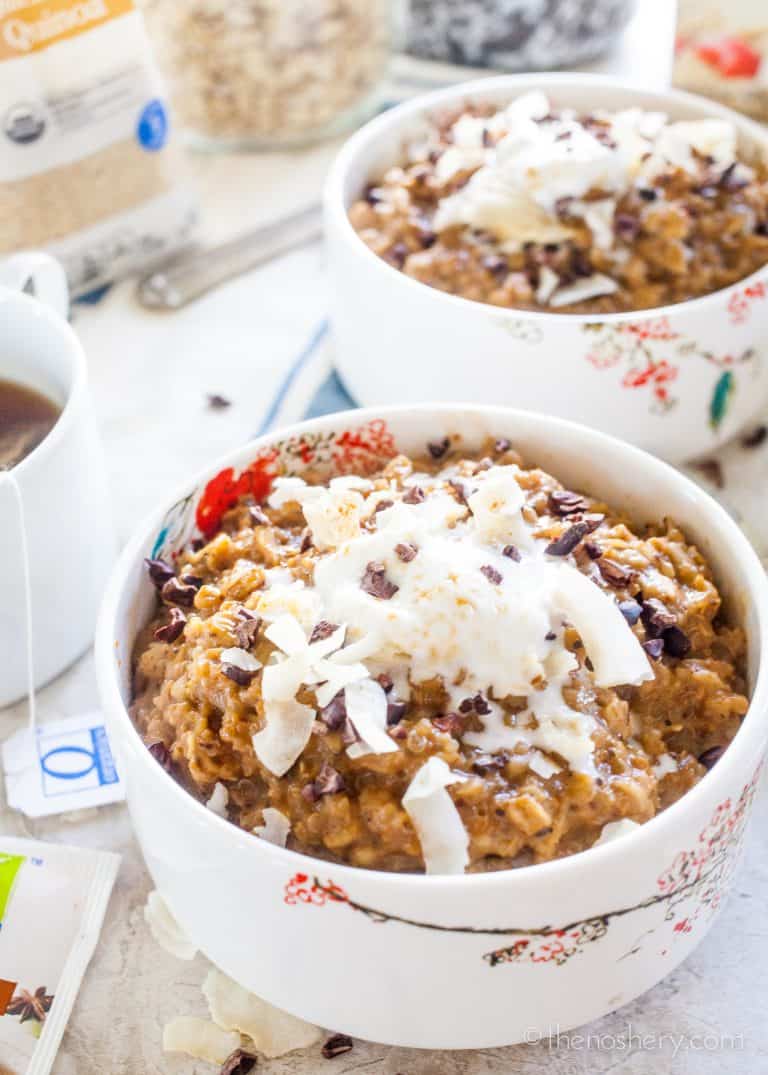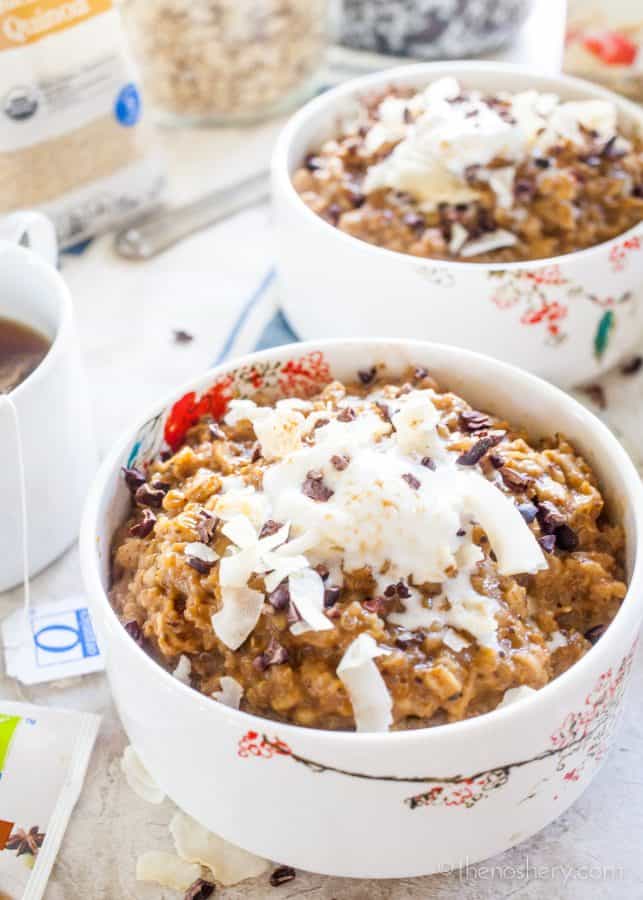 I love chai, especially when it's cold outside. The spices are so warm and comforting—how can you not love chai? I steeped almond milk with chai tea and used it to prepare quick oats and quinoa. I then topped it with coconut palm sugar, shaved coconut, cocoa nibs, and yogurt. It's the perfect breakfast to curl up with and gear up for a busy day.
More Hearty Hot Breakfast Cereals:
Items Used in this Recipe:
Yield: 4
Chai Hot Grain Cereal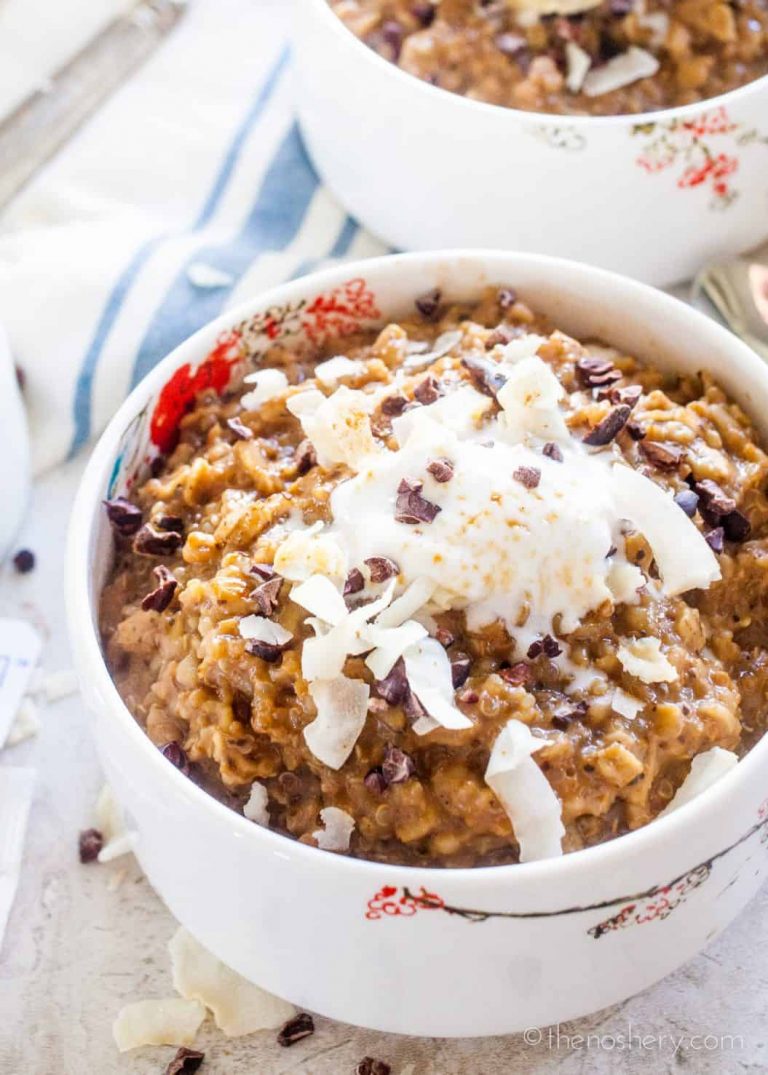 Start your morning with this hearty and chai spiced hot grain cereal. It's comforting and sure to get you through a busy morning.
Ingredients
2 cups O Organics unsweetened almond milk
2 cups water
5 bags O Organics chai tea
2 tablespoons O Organics coconut palm sugar
1 cup quick oats
1/2 cup O Organics quick cook quinoa
[br]
Toppings
[br]
4 teaspoons cocoa nibs
4 tablespoons coconut flakes
4 tablespoons sliced almonds
8 tablespoons greek yogurt
Instructions
Bring water and almond milk to a simmer in a medium saucepot. Add 4 tea bags to the mixture and let steep for 5 minutes. Remove the tea bags and press any excess liquid. With scissors clip the ends of the remaining bag and add the tea spices to the pot. Add coconut palm sugar, oats, and quinoa. Bring to a simmer and stir until a porridge consistency, about 5 minutes.
Portion into four bowls and top with cocoa nibs, coconut flakes, almonds, and dollop with Greek yogurt.
Nutrition Information:
Amount Per Serving:
Calories:

320
Carbohydrates:

41g
Protein:

11g