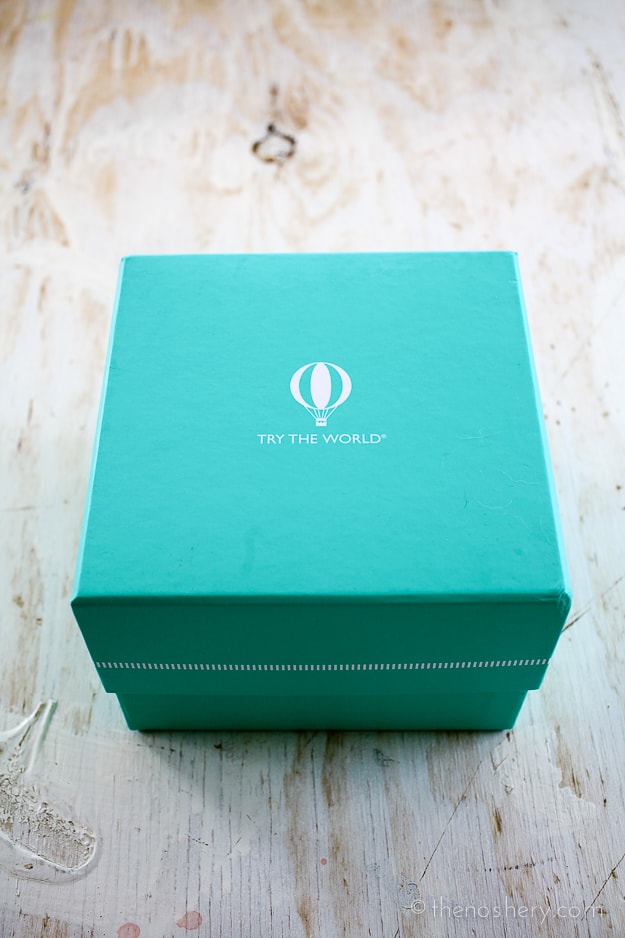 I am so excited to share this with you all! This is my first unboxing of a box subscription. Try the World is a box subscription that curates products from different countries and ships them to your door. It's the perfect box subscription for the food lover. Today's box is from Buenos Aires, Argentina!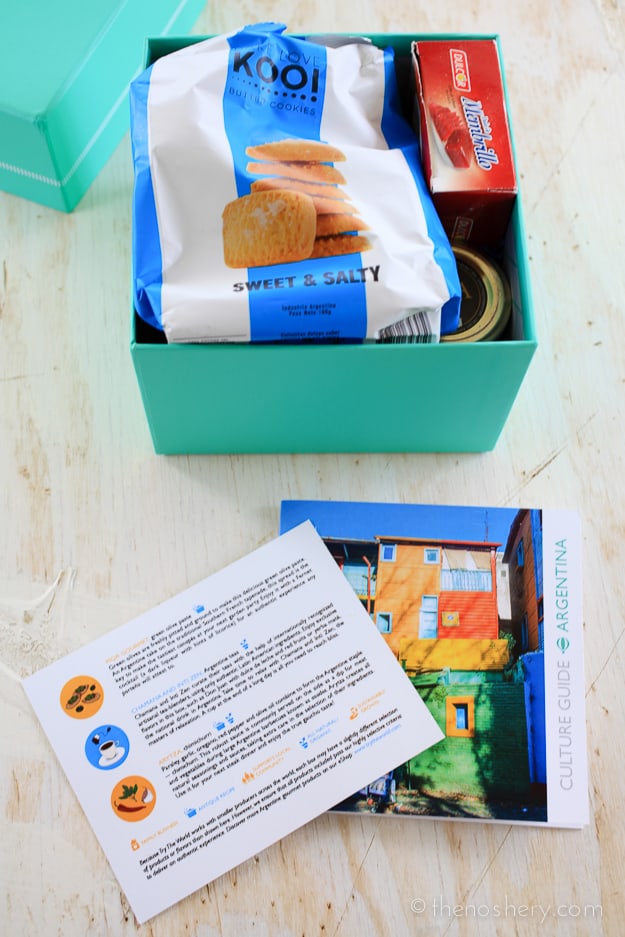 The box is a beautiful sturdy teal box filled with all kind of goodies including a card providing descriptions of all the products and a culture guide. The cultural guide has everything from music, recipes and history. It's a fun way to explore a new country without having to leave you home.
Let's see what's in the box!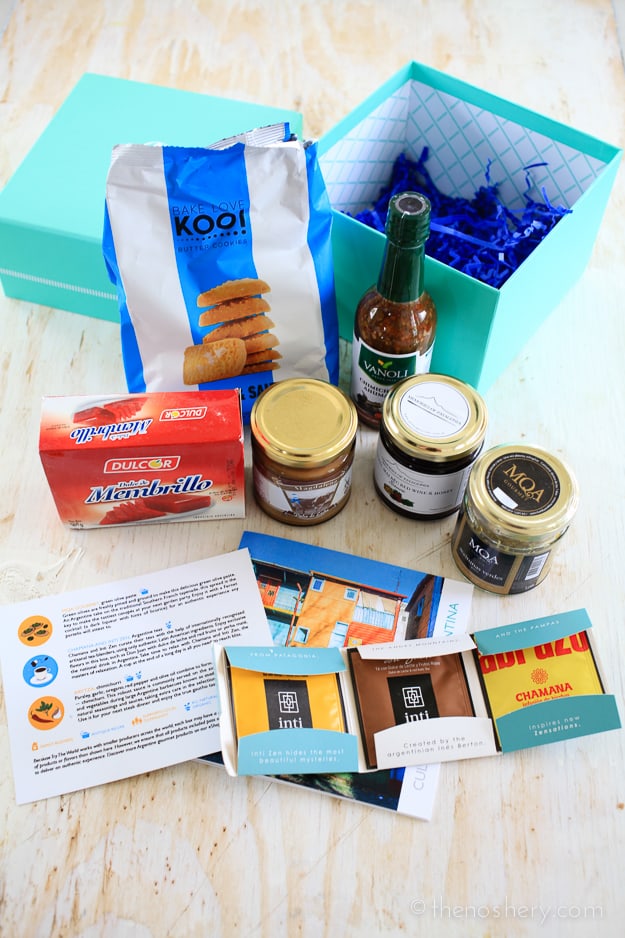 Dulcor, Dulce de Membrillo fruit spread.  When I first got this I thought it was guava paste but, when I tasted it I knew it was something else. After some quick research I discovered dulce de membrillo is quince paste.  It has a very light sweet taste. Dulce de membrillo is enjoyed all over Argentina. It can be found in pastries and fruit-filled pies. It's also great on toast with goat or ricotta cheese.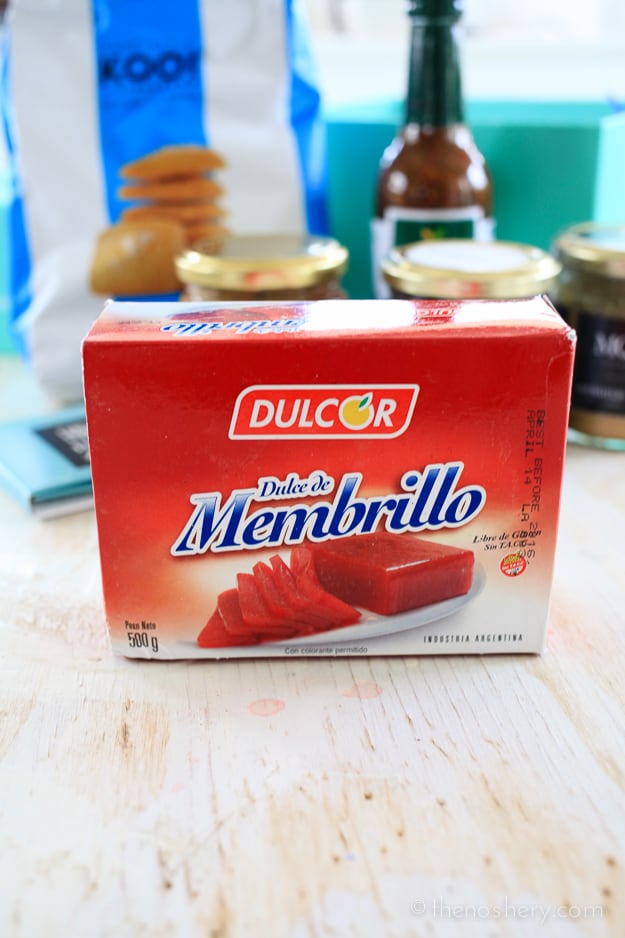 MQA Gourmet Green Olive Paste is a green olive tapenade. This is great spread on a crostini or tossed into pasta.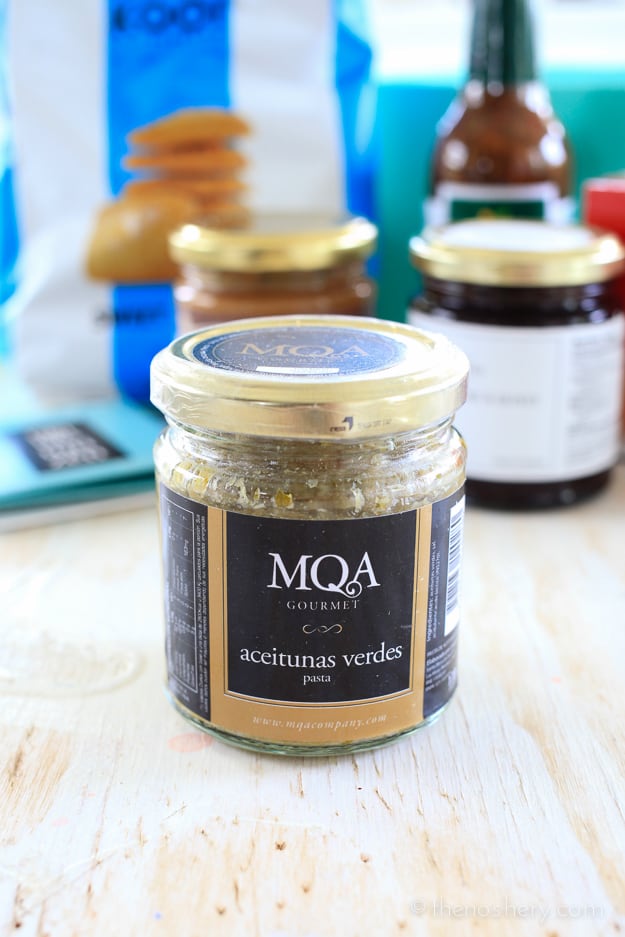 Memories of Patagonia, Malbec Red Wine and Honey. This would be wonderful to use as a glaze on grilled lamb or chicken.  It would also be easy to incorporate into a dress or straight up drizzled over everything.

Dona Magdalena, Dulce de Leche. It's dulce de leche in a jar, need I say more? One of the first things I opened what the dulce the leche. I then spread it all over the butter cookies and dance with happiness. Warm up the dulce the leche and you can drizzle it over ice cream or cake!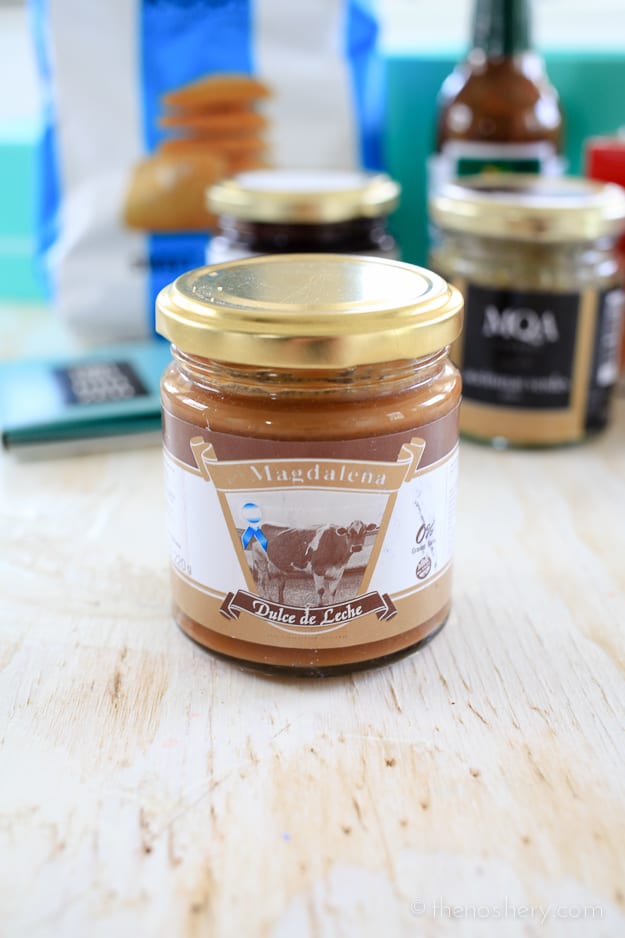 Vanoli, Chimichurri Ahumado.  Chimichurri is the salsa of Argentina. It a sauce made with parsley, garlic, oregano, red pepper and olive oil. It's used a dipping sauce for grilled meats and vegetables. This version is ahumado which means it has smokey notes.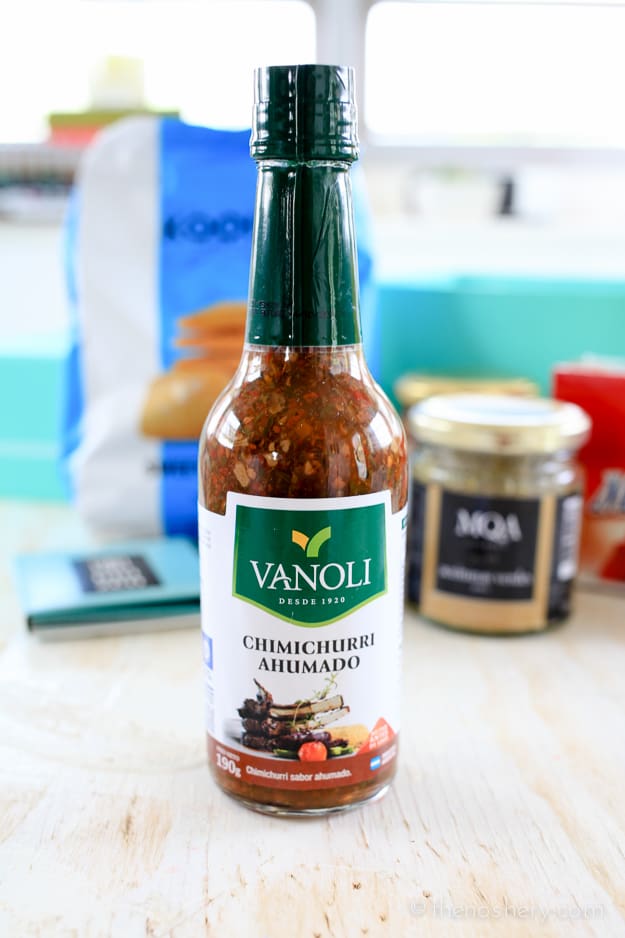 Chamana and Inti Zen Teas.  A fun sampler of teas for the tea lover. I am especially curious about the one in the middle. It a dulce de leche and red fruit tea!

Bake Love Kooi, Butter Cookies. Holy delicious butter cookies! I love these cookies! So much so the bag in this photo is empty because I couldn't wait to eat the cookies. They are sweet, buttery and a hint of salty. Spread some dulce de leche all over them and your life will be complete.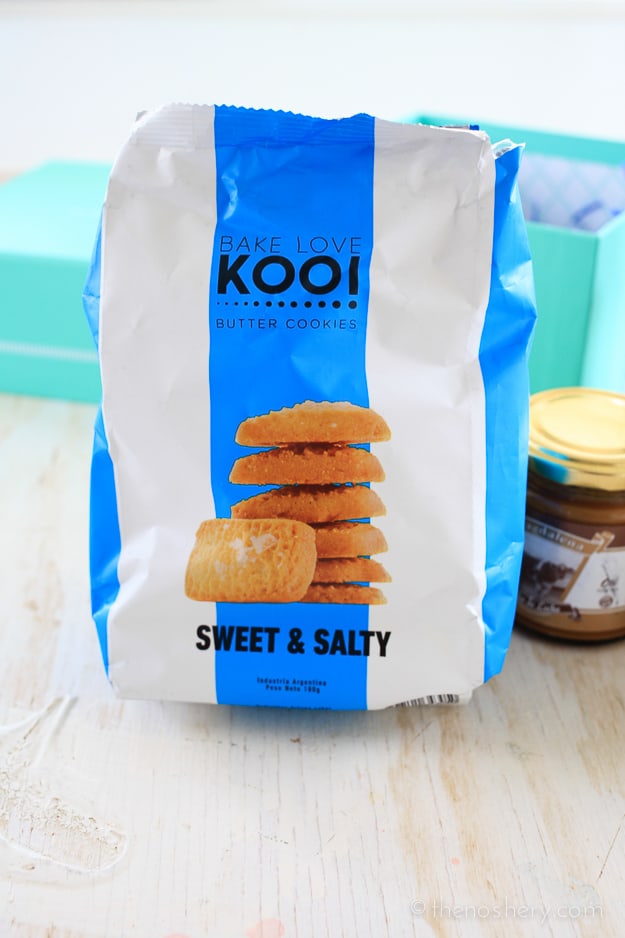 The great thing about all of these products is that they can be enjoyed straight out of the jar. Besides inhaling the cookies and slathering them with dulce de leche I wanted to try the malbec honey and quince. I toasted some brioche bread, spread it with ricotta, drizzled some of the malbec honey and topped it with thin slices of quince paste.  This is a great breakfast or snack toast!
TRY THE WORLD
Try the World features a box with 7 – 8 products from different countries around the world. Subscribe to get this month's Sweden box and you get an additional box for free. Your can receive boxes monthly or every two months. If you use the discount code "NOSHERY" at checkout you will get an additional 15% off! 
If you're not ready to subscribe to a box but would like to try some of the products you can purchase them individually at the Try the World store.
FOLLOW THE NOSHERY
Are you following me on Instagram, Twitter, Facebook and Pinterest? Want to get some peeks behind the scenes? Follow me on SnapChat @TheNoshery!  
Thanks for reading and subscribe to The Noshery email list to have each post delivered straight to your inbox.