It's starting to get hot! Blistering hot, like these tomatoes. Summer is for salads and this tomato mozzarella and arugula salad is a winner. Blistered tomatoes are where it's at my friends.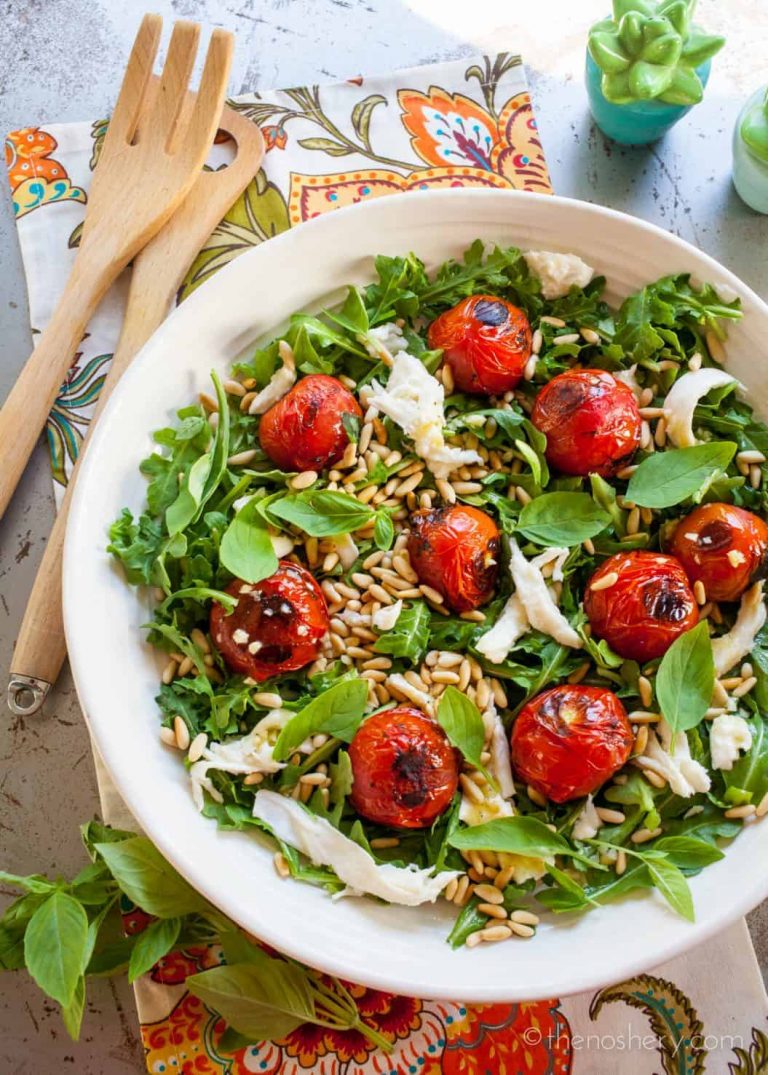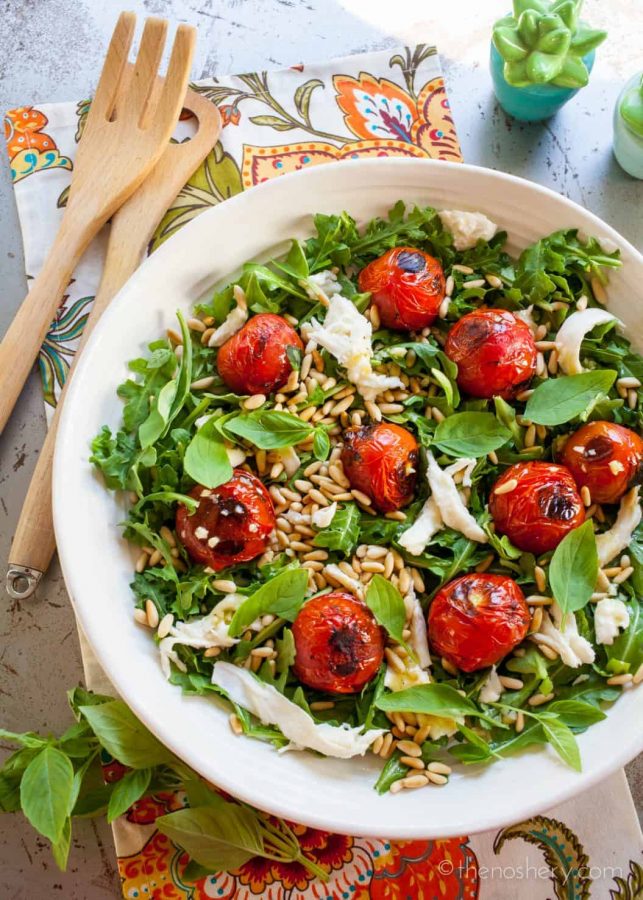 Get ready my friends for lots of salads and grilled recipes this summer because it's already getting to stinking hot to cook inside. My little house heats up like an oven the moment I turn on the stove. So, for this recipe, I put my cast iron skillet outside on the grill.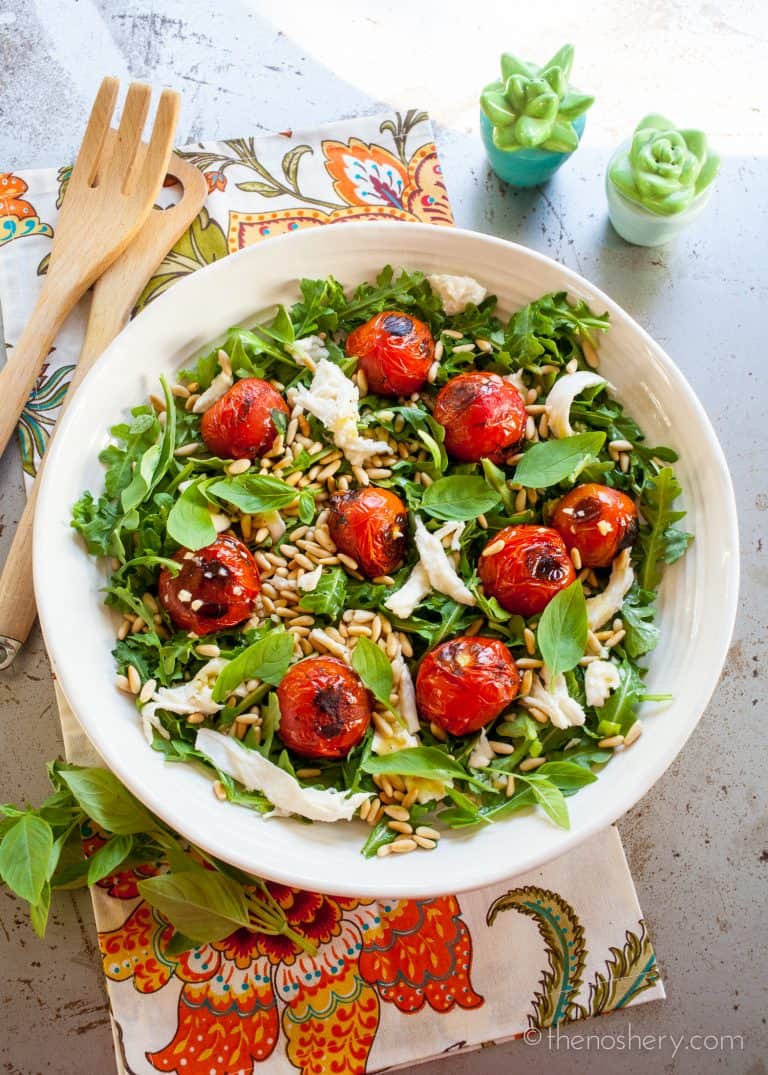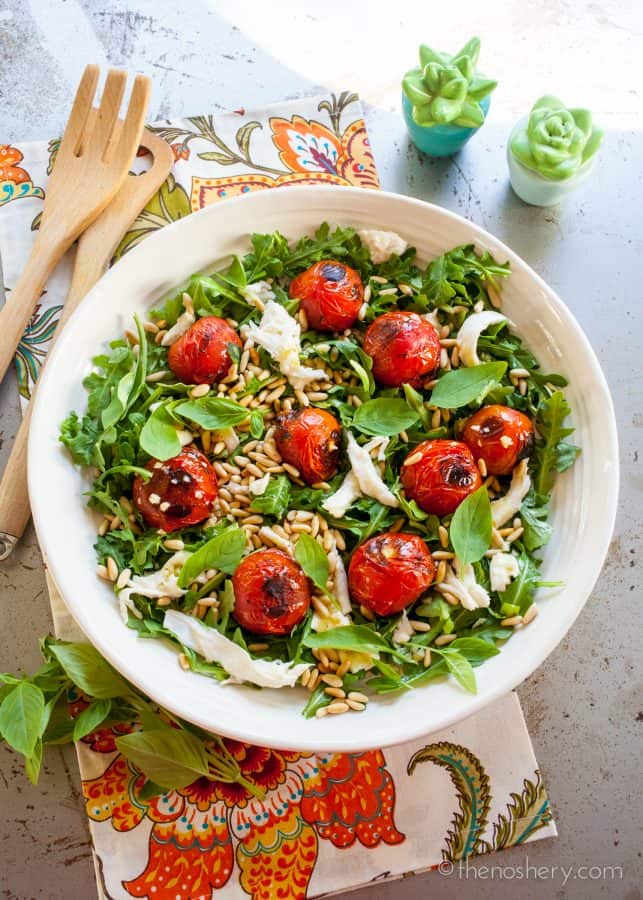 I used Campari tomatoes because they're not too big, not to small and they are incredibly sweet and tender. Blistering the tomatoes in a hot cast iron skillet makes them even sweeter. Perfect with the salty fresh mozzarella. If you can't find Campari tomatoes you can use grape or cherry tomatoes. Tomato and mozzarella is on of my favorite combinations. These blistered tomatoes and mozzarella are on a bed of peppery arugula with whole basil leaves and toasted pine nuts. The salad is dressed with a simple white balsamic vinegar dressing. A perfect summer salad.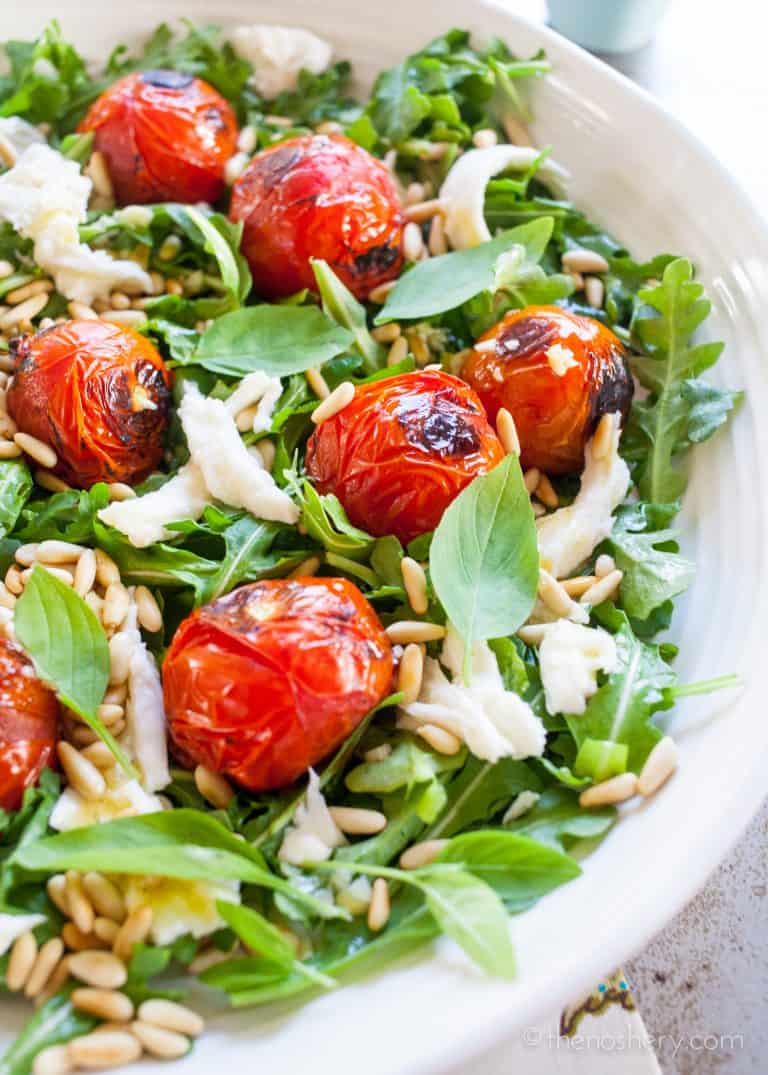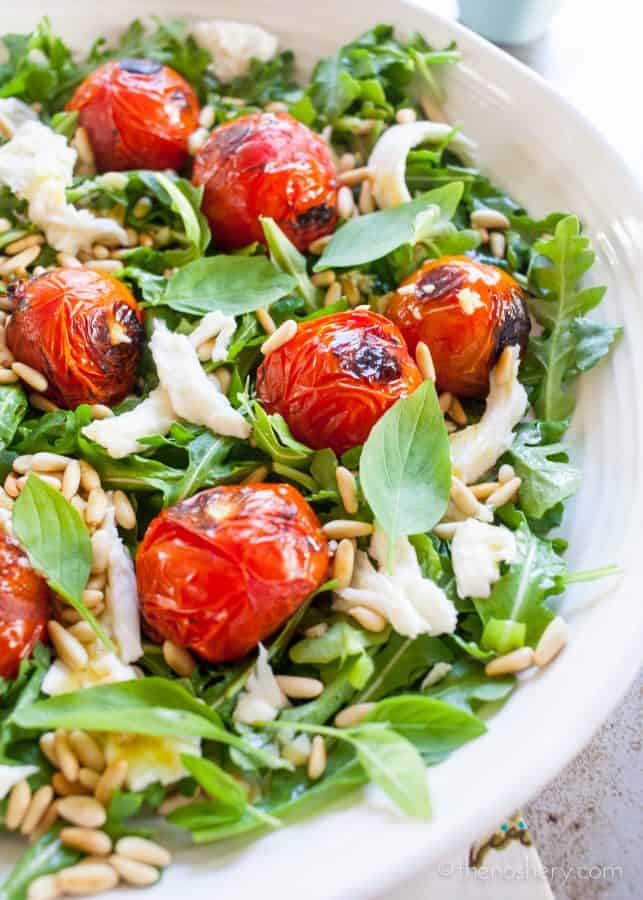 I confess, I am not a huge fan of summer. Mainly because it gets so hot here in Texas and I don't like sweating and I'm a freak about sun damage. But, I do love the bounty of produce available during the summer. Bright green leafy greens, sweet red tomatoes, juicy peaches, sweet corn, and the list goes on and on.


Yield: 4 - 6
Blistered Tomato Mozzarella and Arugula Salad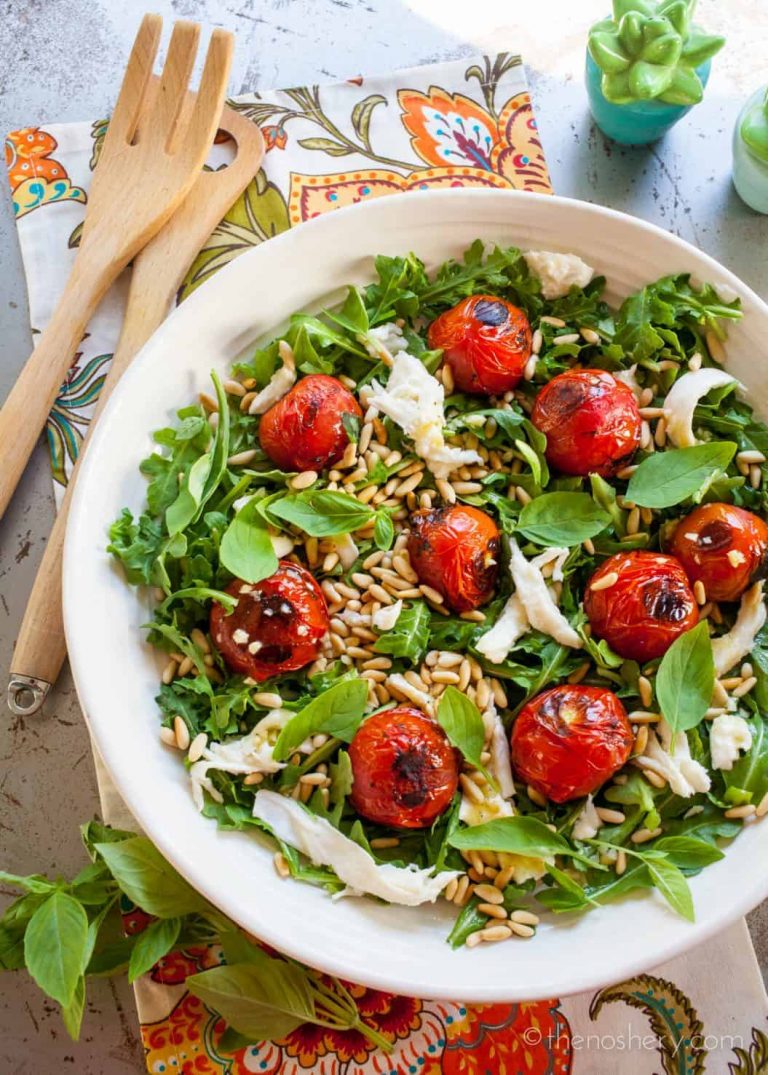 Prep Time 5 minutes

Cook Time 10 minutes

Total Time 15 minutes
Ingredients
Dressing
[br]
2 tablespoons olive oil
2 tablespoons white balsamic vinegar
1 garlic clove, pressed
pinch of salt and pepper
[br]
Salad
[br]
1 lb campari tomatoes
1 tablespoon olive oil
5 oz fresh mozzarella, shredded
10 oz baby arugula
2 oz pine nuts
Instructions
In a small container with a lid combine the dressing ingredients and mix until emulsified. Set aside.


Heat a heavy cast iron skillet over medium-high heat. Add olive oil and tomatoes to the skillet. Let the tomatoes sit for 2 minutes or until they start to blister. Gently turn the tomatoes and let sit another 2 minutes or until they blister. Turn off the heat, give the tomatoes a gentle stir and let sit while you assemble the salad.


Using a non-stick skillet toast the pine nuts over medium-high heat, tossing occasionally, until lightly toasted, about 2 minutes. Remove from skillet and set aside.


Place arugula in a large bowl and toss with the dressing. Add tomatoes, mozzarella, pine nuts and fresh basil. Serve