This recipe marries Italian and Spanish Caribbean flavors. Saffron risotto is topped with pork nuggets that are cooked until tender and then lightly fried.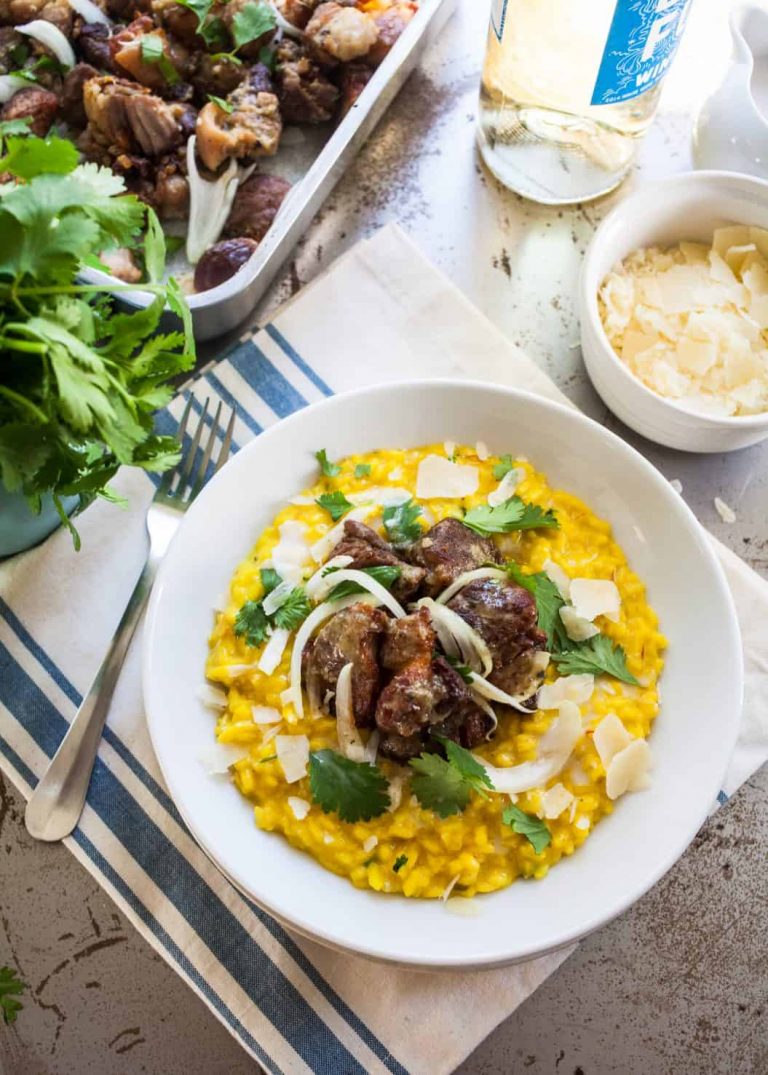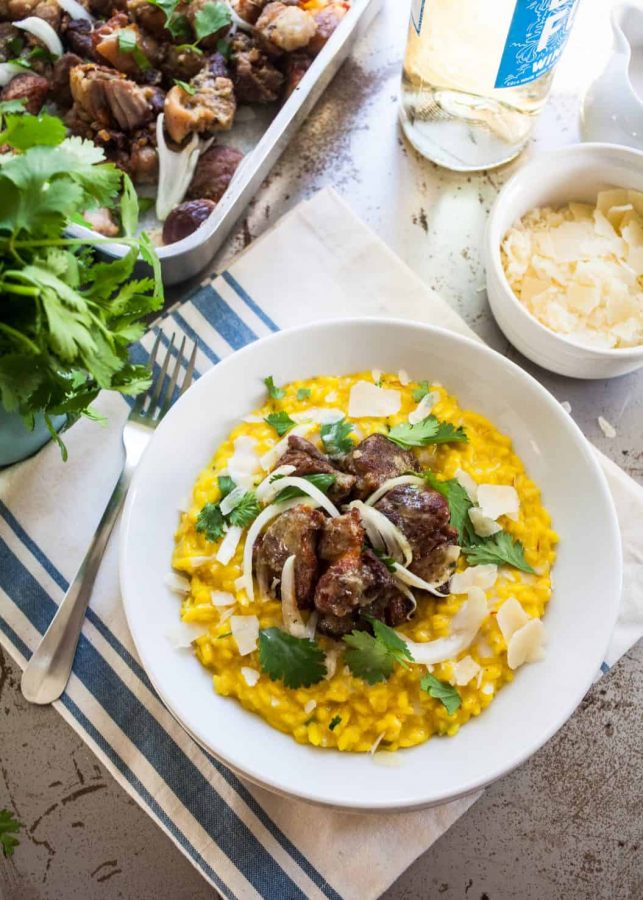 Risotto is one of the first dishes I learned to make in culinary school. I fell in love with the process. The constant stirring, ladling hot stock, adding a splash of wine and a hand full of cheese. The end result is a bowl of creamy comfort.
I thought it would be perfect to pair risotto with another one of my favorite comfort dishes masitas de cerdo.  Get the full recipe for Saffron and Coconut Milk Risotto with Crispy Pork on The Pioneer Woman – Food and Friends!
Items used to Make this Recipe: