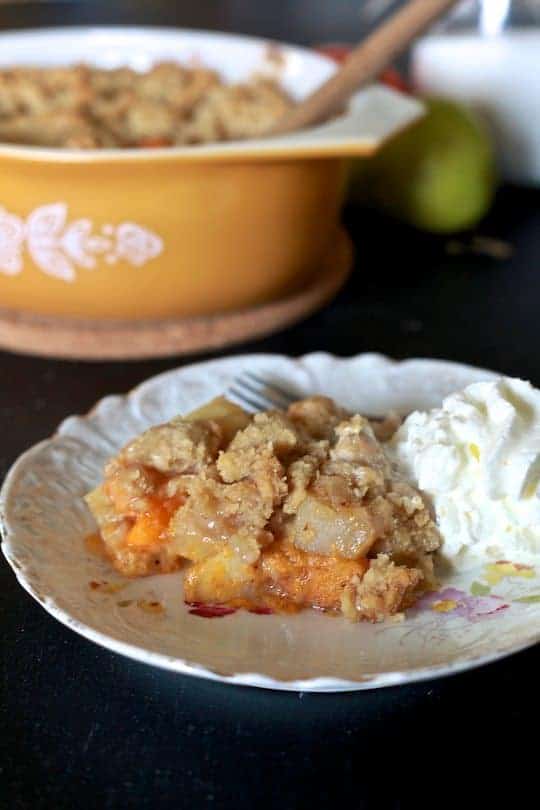 Full disclosure, I had never eaten a persimmon before today, at least not that I can remember.  Year after year I have seen them at the grocery store with their beautiful bright orange color, but I never felt compelled to take some home.   This year was different, as soon persimmons came into season I was itching to experiment with some.
I knew absolutely nothing about persimmons. No idea what their texture was, what they tasted like and that there are two different kinds that are used in very different ways.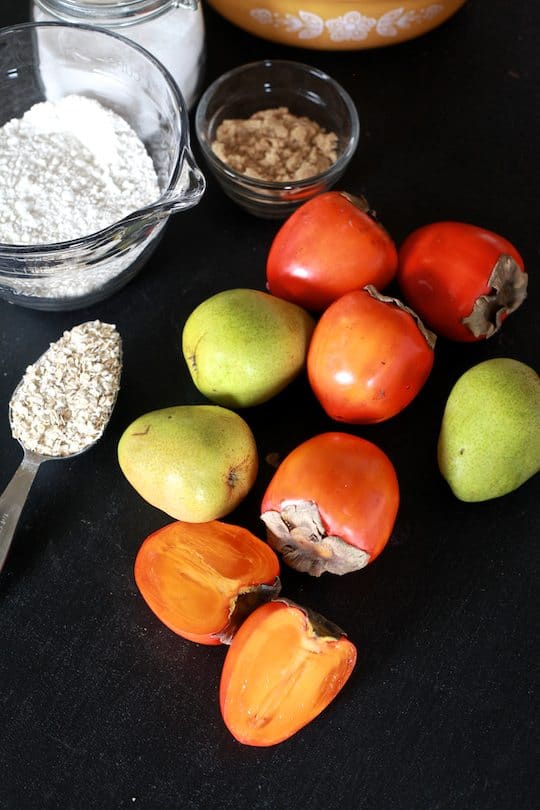 The two common varieties of persimmon: fuyu and hachiya. Fuyu persimmons can be eaten when firm and crisp and are sweet, they are perfect for salads. They have a squatty shape similar to a tomato. Hachiya persimmons are great for baking, have an oblong shape and have to be very ripe before eaten, otherwise they are very astringent and taste horrible.  I can be a testament to that. For this recipe I used hachiya persimmon and wanting to "know" my ingredient I tasted it before it had fully ripened.  My mouth immediately dried out and felt fuzzy, it was no bueno.
A ripe hachiya persimmon is delicately sweet and  almost has the texture of  a thick pulpy jelly.  I can't say it taste like "blank"  because it tastes like persimmon. It's very hard to describe.  What's important is that they are delightfully sweet and yummy.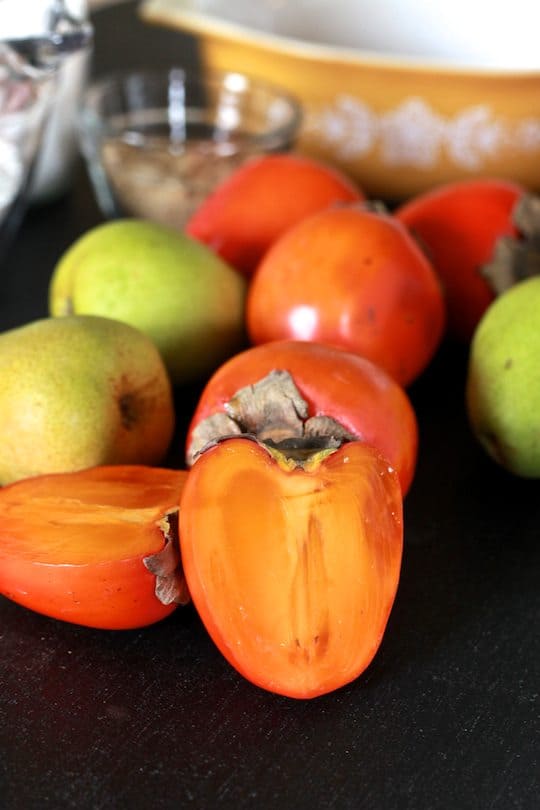 I bought my persimmons over a week ago, but I had to wait for them to ripen before I could use them.  For over a week a debated what to make.  Bread, pudding, pie or jam?  I could not decided.  Then I thought crumble!  I love a good crisp or crumble. Absolutely one of my favorite types of desserts.   I based the crumble topping off of and old post for Big Crumb Apple Coffee Cake, which is an awesome coffee cake by the way.
The persimmons should be ripe enough that you can easily scoop out the flesh from its waxy skin.  The flesh is almost pudding like.  Using a serrated knife, roughly cut the flesh into chunks.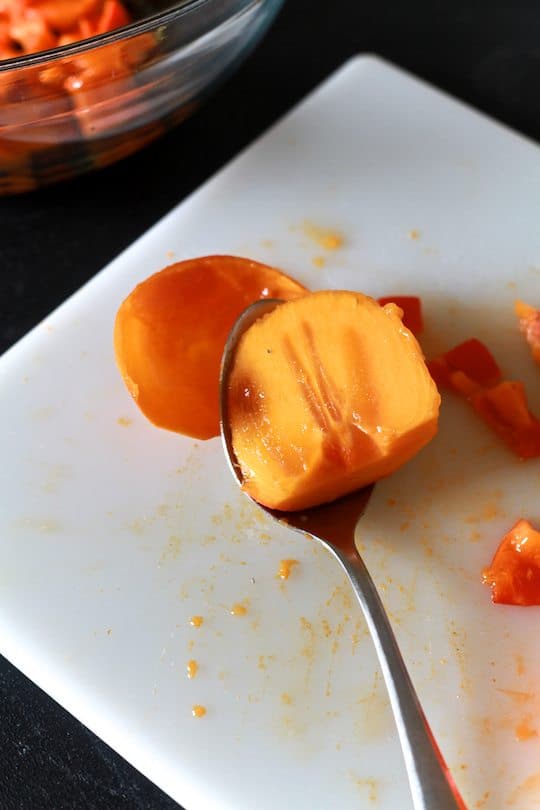 In a large bowl combine all of the filling ingredients. Mix together until well combined. Pour into a buttered 2 quart baking dish.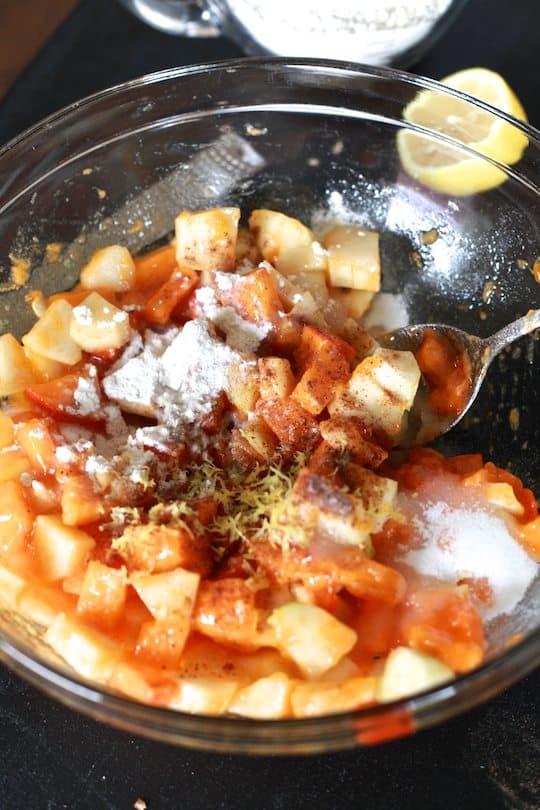 In another bowl combine all the topping ingredients except butter.  Using a pastry cutter or fork cut the butter into the flour mixture, until crumbly.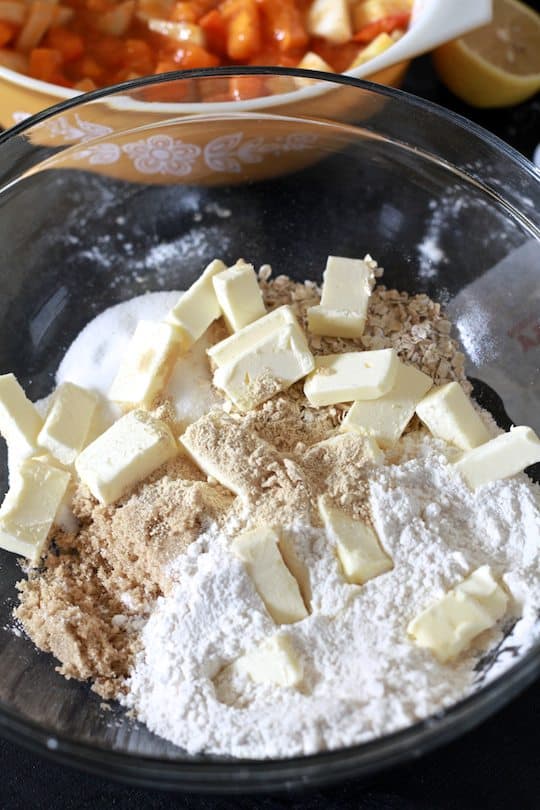 Using your hands press the mixture together into large chunks, about 1/2 inch to 3/4 inch in size.  Sprinkle over fruit filling.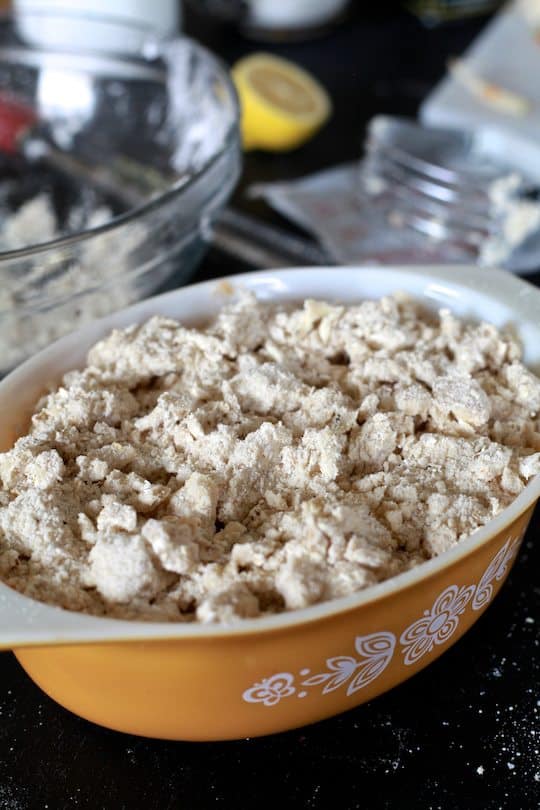 Bake in 350 degree heated oven for 30 to 45, or until top is brown and fruit is bubbling.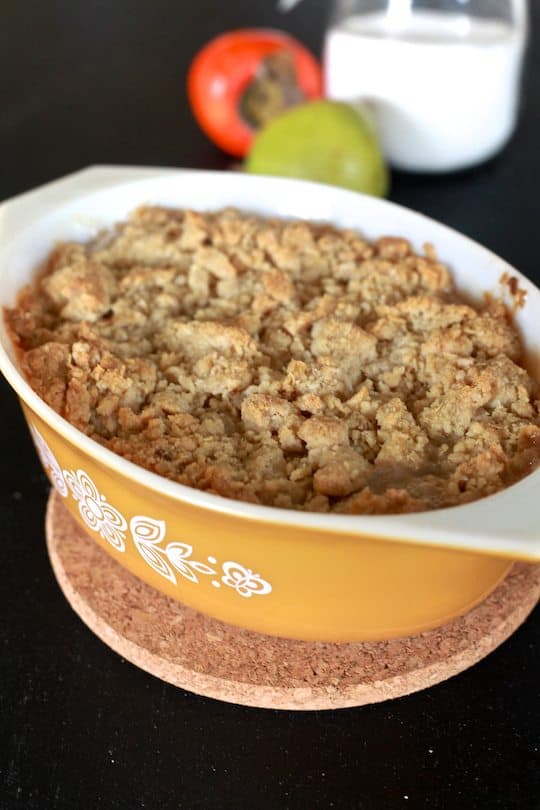 Serve yourself a big-o-plate of persimmon crumbly goodness.  I had mine with a side of lightly sweetened whipped cream.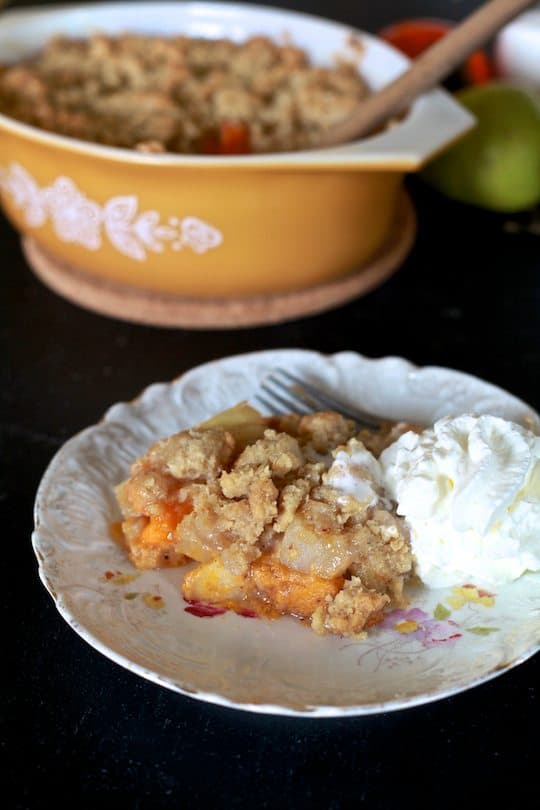 I honestly did not know what to expect.  I had never baked with persimmons before, but what I got was happiness.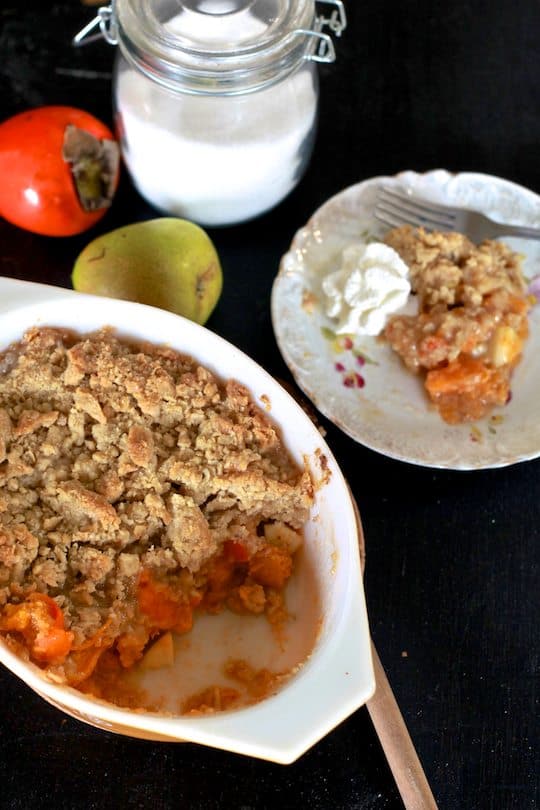 I can now say I LOVE persimmons.  This crumble is divine!  The soft sweet persimmons, slightly firm pears and big crumb ginger topping make the best of friends.  By the way this crumb topping should be cover everything!  Seriously, crumb all the things!
If you haven't tried persimmons yet I suggest you give them a taste and if you want to make a different and unique dessert this Thanksgiving this is a great option.
Peace out & crumb all things!

Yield: 8
Persimmon and Pear Big Crumb Ginger Crumble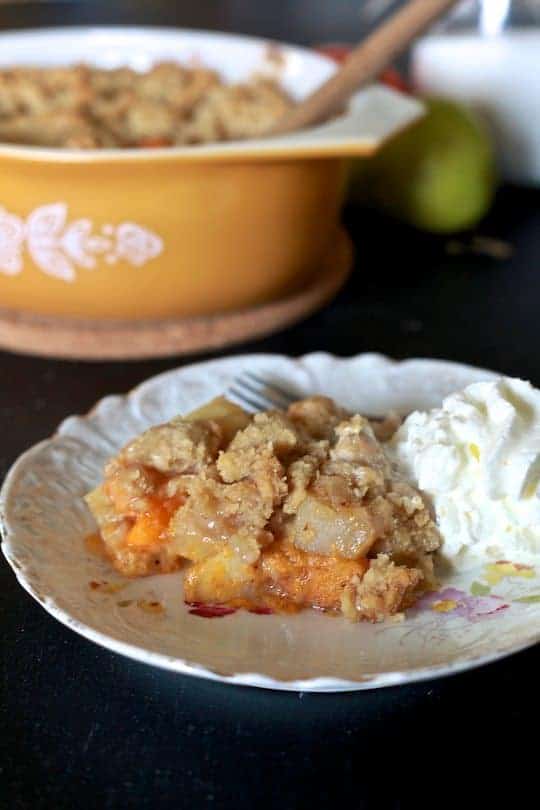 Ingredients
Filling
4 - 5 very ripe large Hachiya persimmons
2 firm pears, diced
1/4 cup sugar
1 teaspoon pumpkin spice
zest of 1 lemon
juice of 1/2 lemon
1 tablespoon flour
[br]
Topping
1/3 cup dark brown sugar
1/3 cup granulated sugar
2 teaspoon ground ginger
1/8 teaspoon salt
1 stick butter, cut into pieces
1 cup all-purpose flour
1/2 cup whole oats
Instructions
Filling
In a large bowl combine filling ingredients. Pour into a buttered 2 quart oven safe baking dish.
Topping
In a large bowl, combine sugars, spices, salt and flour, mix until well combined. Using a pastry cutter or fork, cut butter into flour mixture. Using your hands press the mixture together into large chunks, about 1/2 inch to 3/4 inch in size.
Sprinkle over fruit filling. Bake for 30 to 45, or until top is brown and fruit is bubbling. Serve with whipped cream or ice cream.