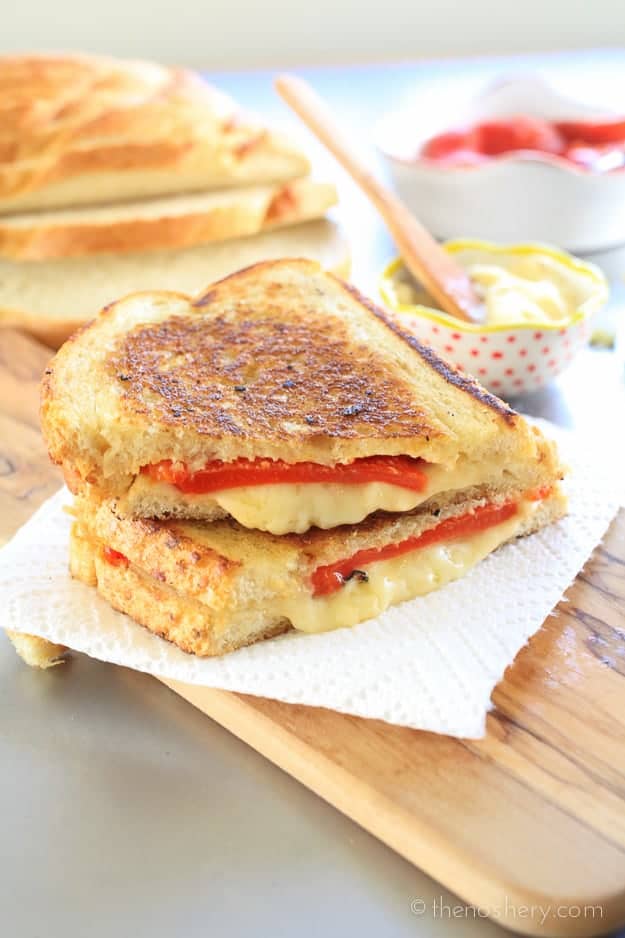 Grilled cheese is amazingly magical. All flavors and textures that make food wonderful are in a grilled cheese sandwich. Grilled cheese sandwiches are gooey, salty, buttery and crispy. Everything that is addictive and comforting about food is part of a grilled cheese sandwich.
It's also the one sandwich next to peanut butter and jelly that makes us nostalgic about our childhood.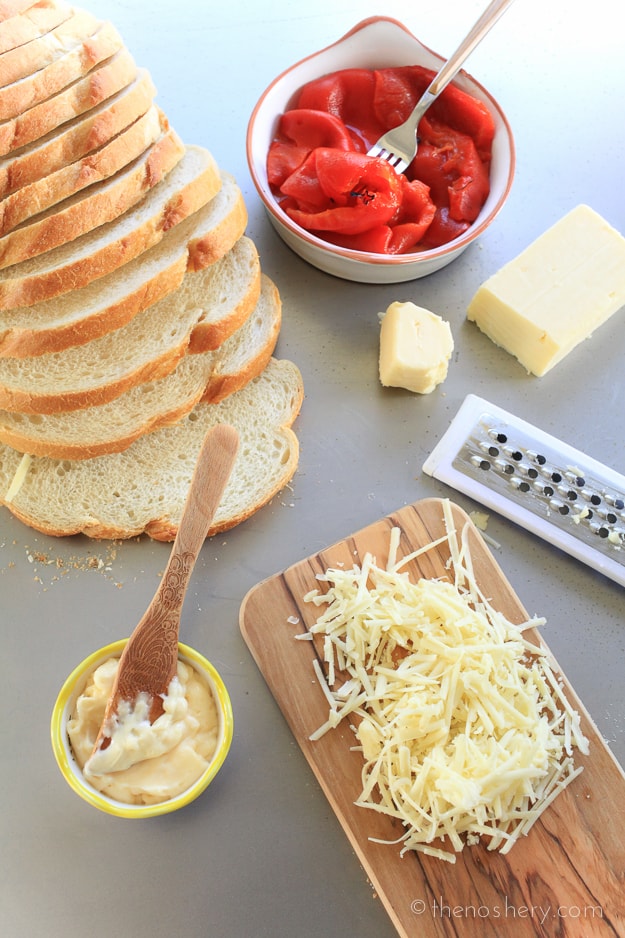 However, there is a sneaky trick to getting the perfectly crispy grilled cheese. It's a super top secret secret, but I am going to share it with you. I am going to change and blow your grilled cheese mind.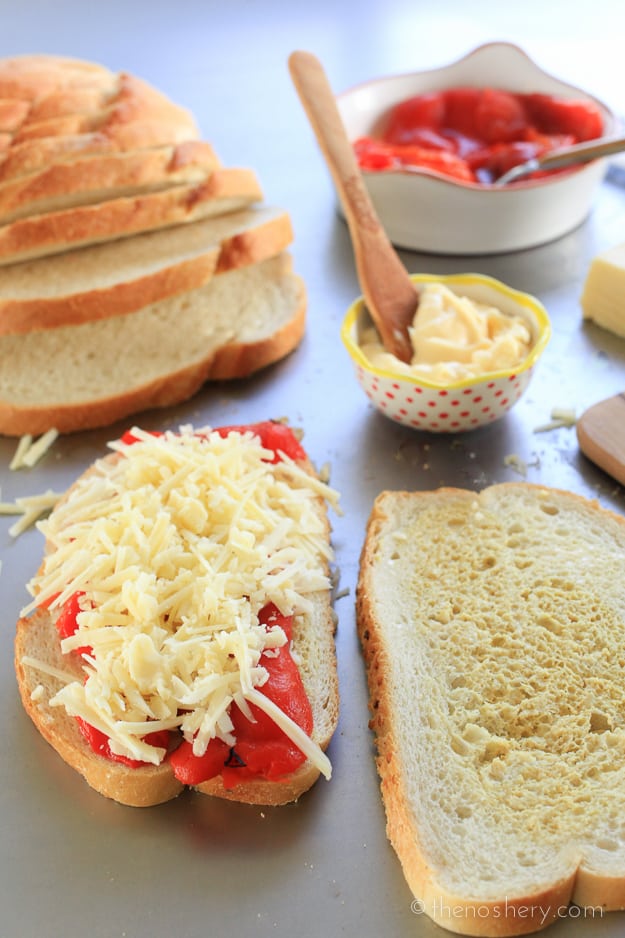 Typically when you reach in the refrigerator to gather ingredients for a grilled cheese, you grab cheese, bread, and butter. But, hold up wait a minute and back away from the butter. You do not need that stick of butter because there is a better option…mayonnaise!  I know, I know it's sounds nuts but trust me this will turn your grilled cheese world upside down.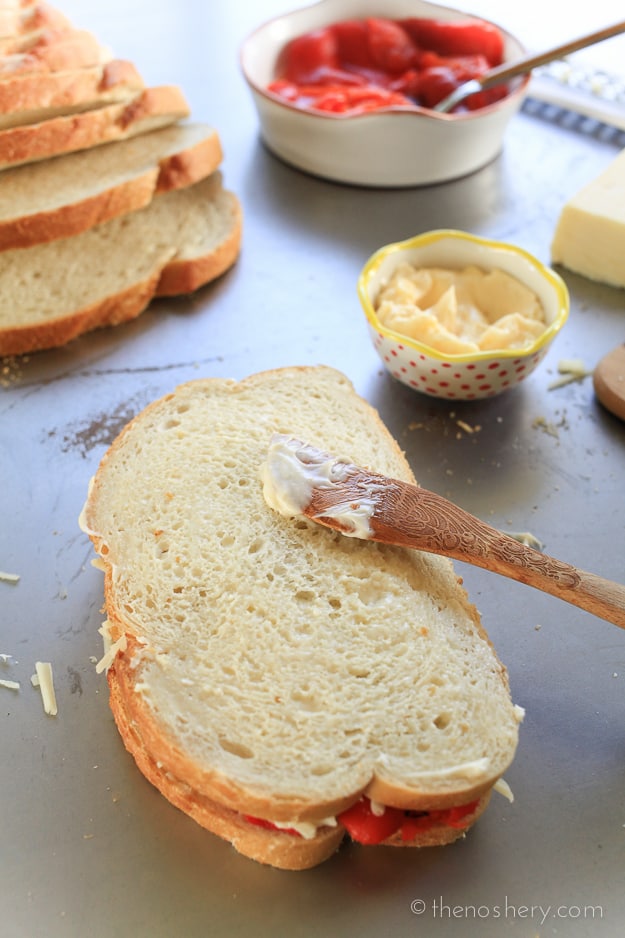 Using mayonnaise instead of butter is a foolproof way to get a perfect and evenly crispy grilled cheese and gooey cheese center. You see mayo doesn't burn as easily as butter because the smoke point of mayonnaise is higher than butter. This allows the cheese time to melt before the outside burns. The oil and egg in the mayonnaise creates a browner and crispier crust than butter ever could. Your grilled cheese will be crisp from edge to edge and perfectly melted. You don't believe me? The proof is in the crunch!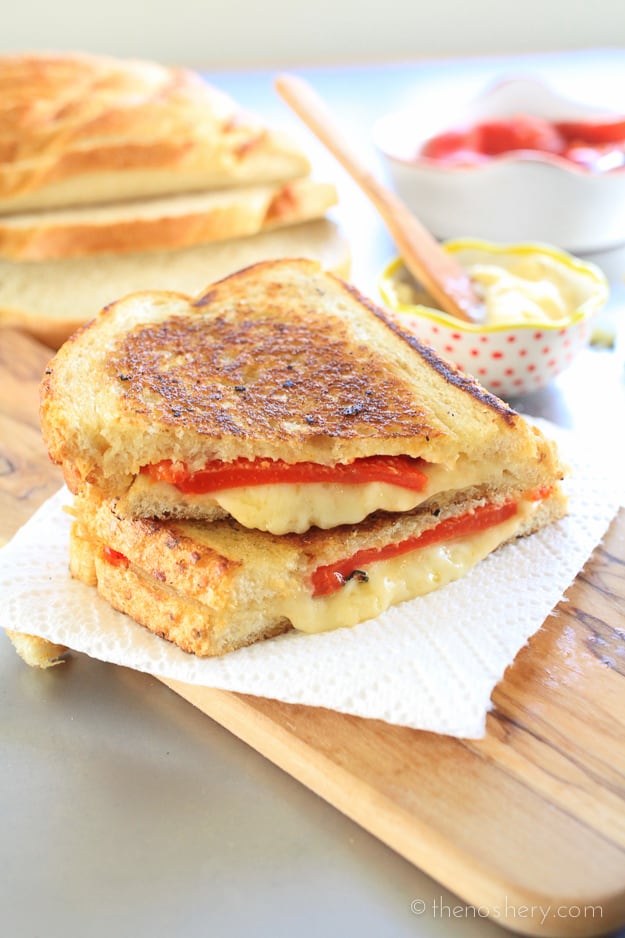 So, the next time you have a hankering for crispy, crunchy and gooey grilled cheese leave the butter where it's at and grab the mayo instead. Trust me your grilled cheese game will never be the same.
Yield: 2
Perfectly Crispy Pimento Grilled Cheese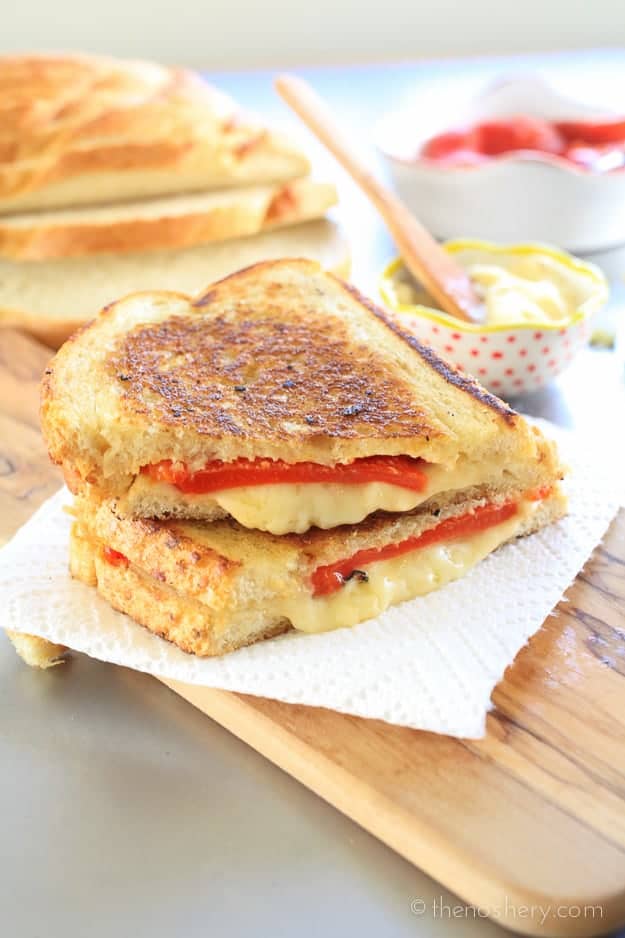 This grilled cheese's secret ingredient makes a foolproof grilled cheese that is perfectly crispy on the outside and gooey on the inside.
Ingredients
4 thick slices sourdough bread
12 oz shredded sharp cheddar
8 oz roasted red pepper
mayonnaise
dijon mustard
Instructions
Heat a griddle or heavy bottom skillet over medium-low heat. To assemble the sandwich lightly spread mayonnaise and dijon mustard inside bread slices. Top with roasted red pepper and divide shredded cheese between two slices. Top with bread slices. Spread the outsides of one side with mayonnaise, place mayo side down in hot skillet. Spread top side of sandwich with mayonnaise. Cook until the bread is toasty and golden brown, and cheese has melted, about 2 minutes each side. Serve hot!