This post is sponsored by Heaven Hill Distilleries Heaven Hill Family of Brands. Bardstown, KY © 2015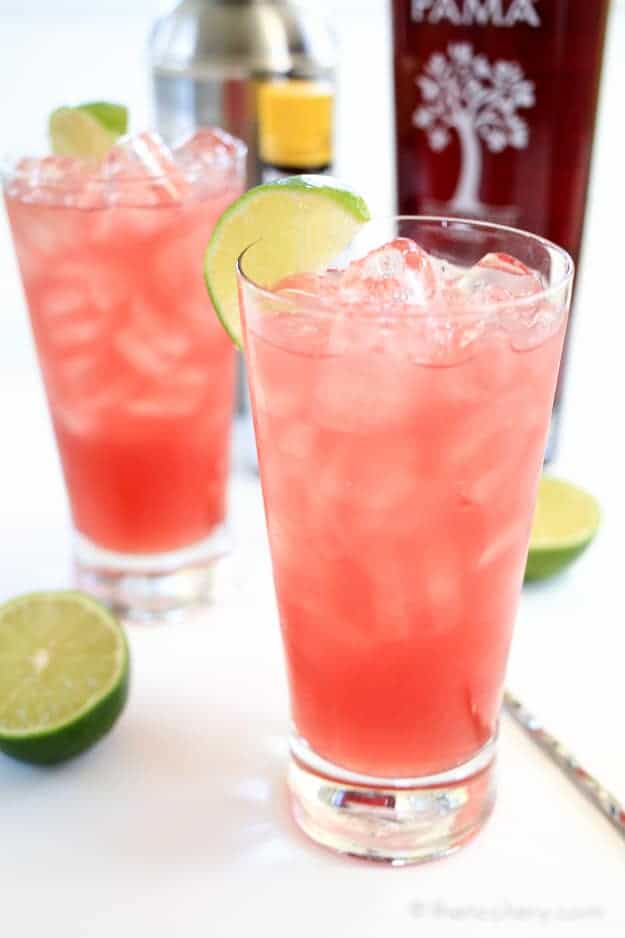 I've been doing a lot of grilling and enjoying the summer outside. I need to take advantage before the Texas triple digit summer arrives. One of the great things about summer is that I can finally entertain guest. I can't exactly have a party in my tiny house but, when summer comes, around I can have a party outside.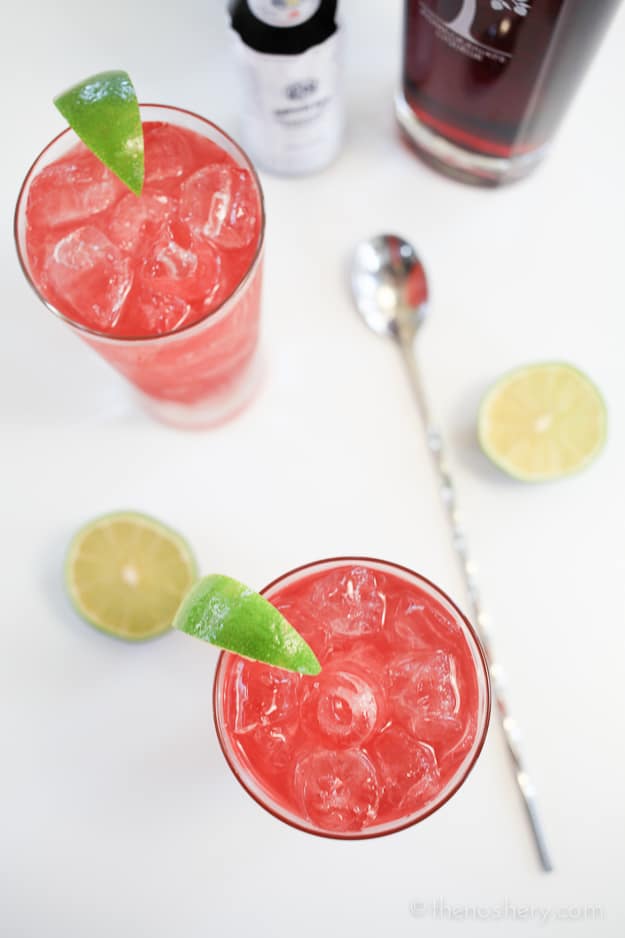 I have always loved to entertain outside but, since I moved into a tiny house I appreciate it even more! I love to enjoy friend gathered around laughing and enjoying lively conversation. When entertaining you want your guest to feel comfortable but, there are two things that will make any party a hit, good food, and a good drink. Things can get crazy when entertaining but, if you have good food and good drinks your party will be a success.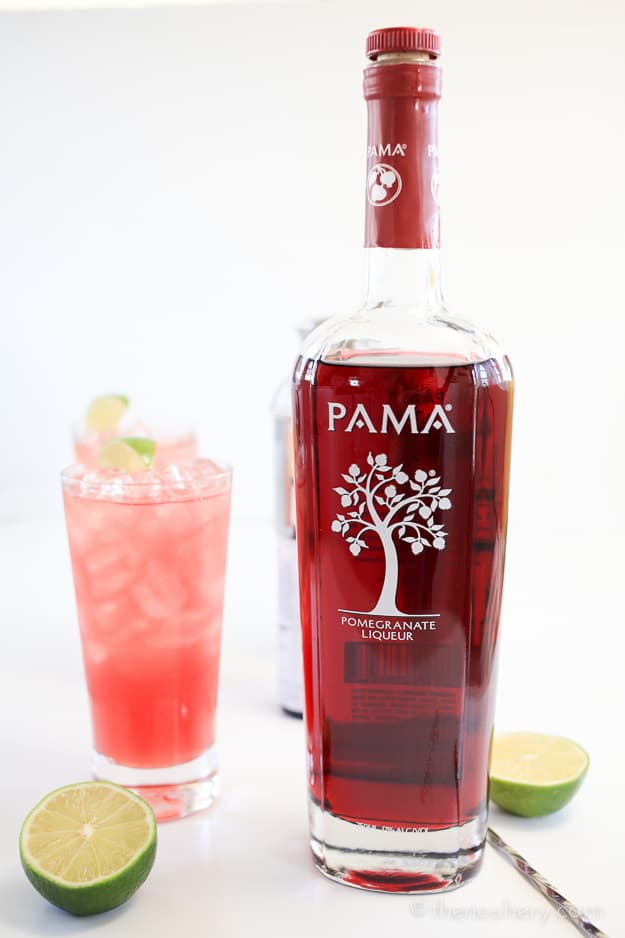 I have a great collection of summer dishes but, what about a good summer cocktail? There are two things that I look for in a summer cocktail, and that is for it to be light and refreshing. When PAMA Liqueur asked me to create a recipe using their pomegranate liqueur I thought it would be perfect for a light and refreshing summer cocktail. I love the fresh tart taste of pomegranate and thought it would be perfect for a summer cocktail that all your guest will love.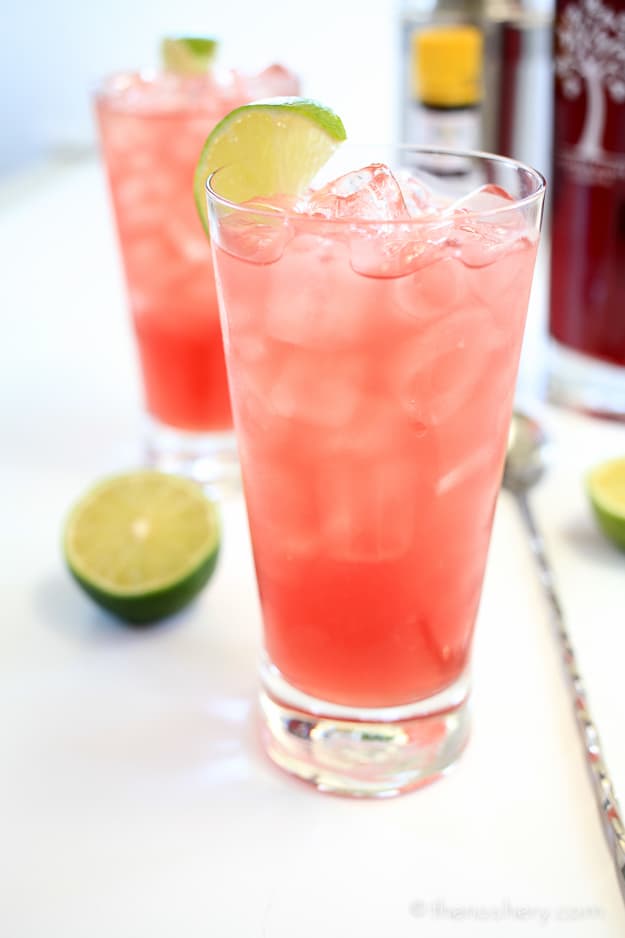 There is one cocktail that always makes me think of lazy summer days, the dark & stormy. It has everything that you would expect in a summer cocktail, citrus, ginger and a bit of rum. I added some PAMA Liqueur to the mix and discovered a wonderfully thirst-quenching cocktail. The PAMA Liqueur pairs perfectly with the ginger beer and dark rum and the pink hue screams "Drink me!"
Ingredients
1 oz PAMA Liqueur
1 1/2 oz dark rum
3 oz ginger beer
juice from 1/2 a lime
Instructions
Fill a highball glass to the top. Combine everything in a shaker, stir and pour over ice. Garnish with a lime wedge.