I have shared my first post about losing weight and a post about some of my favorite healthy Noshery recipes. Now let's talk about what I am eating and why. Spoiler alert: I am all aboard the macro train. So grab a pencil, paper, and calculator because this involves a little math, but I am here to make it a little less scary for you.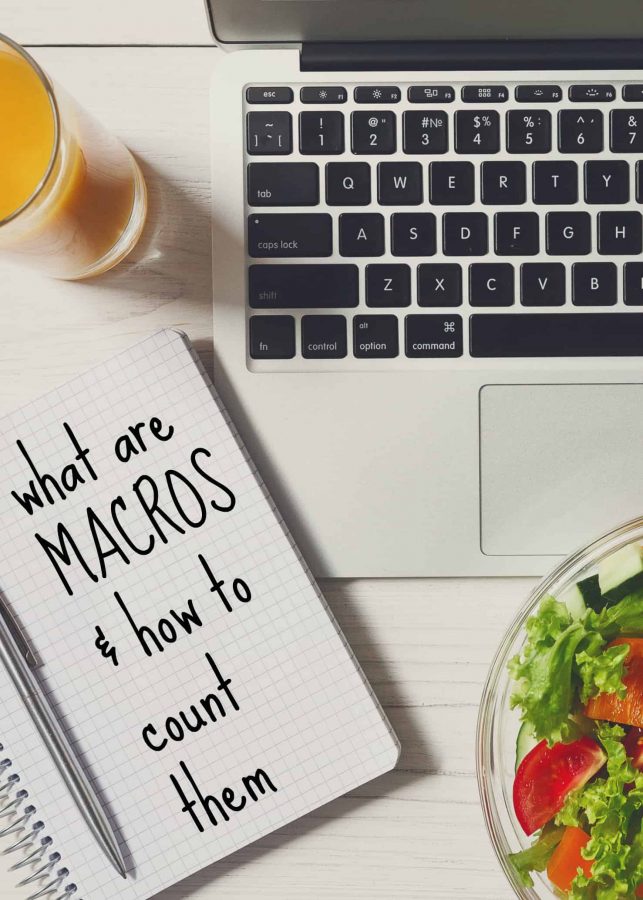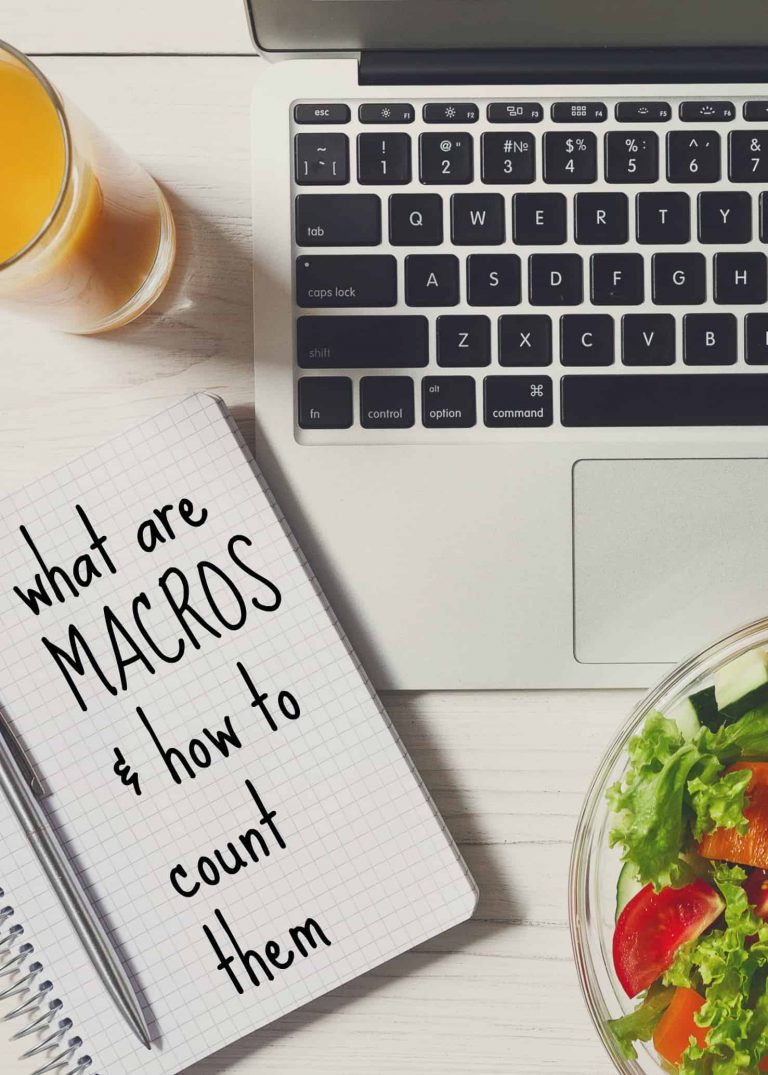 Before I go any further, I am not an expert. I am not a nutritionist or a dietitian. I am a food blogger that loves food and has been taught what to do by her coach. I am sharing what has worked for me and why I am told it has worked. In this post, you'll find out about something called macronutrients, what they are, how to calculate them, what my macros are, and how to track them.
What are macros?
Before we get into the how and why, we need to first know what the heck is a macro? To be clear, the full name is macronutrients, but all the cool kids just say macros. So, that is what I call them.
Macros are what make up the caloric content of food. Foods are made up of three types of macros: fats, carbohydrates, and proteins. Many diets will simply focus on caloric intake. But, it is also important to know what makes up those calories in order to achieve the right balance that will help you reach your fitness goals.
When I talk about fats, carbohydrates, and proteins, think healthy fat, complex carbs, and lean proteins.
Why is counting macros better than counting calories?
In order to lose weight, you must be in a caloric deficit. It's just that simple. There are a ton of diets, pills, and gimmicks out there, but at the end of the day, you need to burn more calories than you eat. But, let's be honest, you can be in a caloric deficit by eating chips and jerky all day. Is that ideal or satisfying? I don't think so, but maybe you really like chips and jerky.
In order for me to reach my fitness goals, counting my macros has been crucial. It has been the key to me losing fat while still building muscle. I like to explain it as getting fit, not skinny. To accomplish this, I have kept my macros very little carbohydrates, high-ish fat, and high protein. Like, so much protein! Doing this will put your body into ketosis, which is when the body does not have enough glucose for energy, it burns stored fats instead. In simple terms, the goal is to deprive your body of carbs to make it burn fat and eat enough protein to feed your muscles.
Calculating your macros
Now, how to calculate macros. There are many online calculators out there, and almost every one of them will give you a different result. Which can be incredibly frustrating. Believe me, I know.
I am going to share the formula I have been using to lose fat and build muscle. It's going to look complicated and maybe a little overwhelming, but I will walk you through the whole process. Also, I made this awesome tool that will do the math for you! But, it's still important that you understand how I got the numbers.
BMR Formula
First, you need to calculate your basal metabolic rate (BMR).  This is the number of calories your body needs to survive. In other words, if your life goal was to sleep and sit on the couch all day, this is the number of calories you would need to live. Luckily, for me, we have this super awesome InBody Scale at the gym that gives me my BMR. But there is also The Harris–Benedict equation for your BMR. Just so you know, the formula below got within 53 calories of the BMR given by the InBody Scale, so it's pretty accurate.
Daily Caloric Intake
Men BMR = (10 x weight in kg) + (6.25 x height in cm) – (5 x age) + 5
Women BMR = (10 x weight in kg) + (6.25 x height in cm) – (5 x age) – 161
My BMR = (10 x 76.1 kg) + (6.25 x 174.5) – (5 x 38) – 161 = 1,518
Now that you know your BMR, let's figure out what is your best daily caloric intake (DCI). Your DCI will depend on your activity level factor. It is the ideal amount of calories needed to maintain weight at your current BMR and activity level.
Activity level factors
little or no exercise, desk job: 1.2
exercises 1 – 3 times a week, light activity: 1.375
exercises 3 – 5 times a week: 1.55
exercise 6 – 7 times a week: 1.725
BMR x activity level factor = DCI
My DCI =1,530 x 1.55 = 2,353
Daily Caloric Intake for Weight Loss
Remember, in order to lose weight, you need to be in a caloric deficit, and 1 pound of fat is 3,500 calories. Therefore, you need a calorie deficit of 3,500 calories a week to lose 1 pound. That would be a daily caloric deficit of 500 calories.
DCI – 500 calories = DCI for weight loss
My DCI for weight loss = 2,353 – 500 = 1,853 daily calories
The Formula
Okay, now that we have done all that math, we are finally ready to figure out our macros. First, you need to know the caloric value of each gram of fat, carbohydrate, and protein.
1 g fat = 9 cal | 1 g carbohydrates = 4 cal | 1 g protein = 4 cal
I have 1,853 total daily calories to consume. If you search the internet, you are going to find many different macro ratios. Because my goal is to build muscle and lose fat, I worked backward, starting with protein in body weight, between 50-100 g of carbs, and then figured out my balance of fat macros. Remember that we want to keep our carbs low in order to get our body to reach ketosis. If you want to jumpstart this process start with 50 g carbs and increase every 2 weeks by 25 g until you reach 100 g. Say what?! Let's walk through it.
protein grams = body weight x 1 g
protein grams x 4 = protein calories
carb grams = between 50-100 g
100 g x 4 = carb calories
Now that you know the caloric value of your protein and your carbs, use those numbers to figure out your fat macros.
fat calories = DCI for weight loss – protein calories – carb calories
fat grams = fat calories / 4
My Macros
protein grams = 174 (body weight) x 1 = 174 g
174 x 4 = 696 protein calories
carb grams = 100g
100 x 4 = 400
fat calories = 1,853 – 696 – 400 = 757
fat grams = 764.5 / 9 = 85 g
174 g protein | 100 g carbs | 84 g fats
TA-DA! Simple as that! I know it's not that simple. But, it's totally worth it. Once you do it one time, it will be much easier to do again. And, yes you are going to have to do it again because you are going to need to adjust your numbers as your weight and goals change. If you have trouble meeting your numbers one day, prioritize meeting your protein goals first, then fat, and then carbs last.
The tools
macro calculator
You are probably thinking, "Dang, that is a lot of math!" Well, it is and trust me, I hate it as much as you do. But to make your life easier, I have created a calculator to do all the math for you. I could have just made the calculator but I thought it important that you understand how those calculations are made. Click below to download the calculator for free.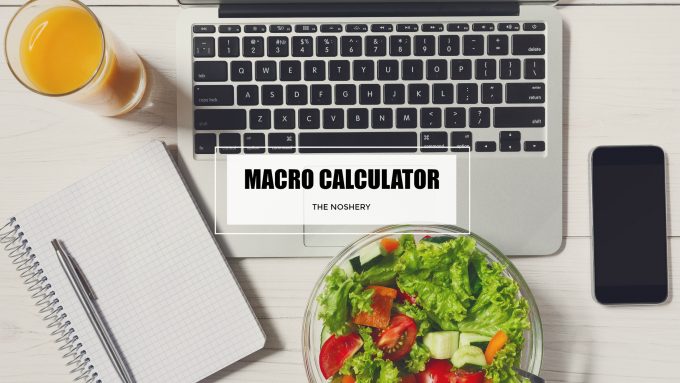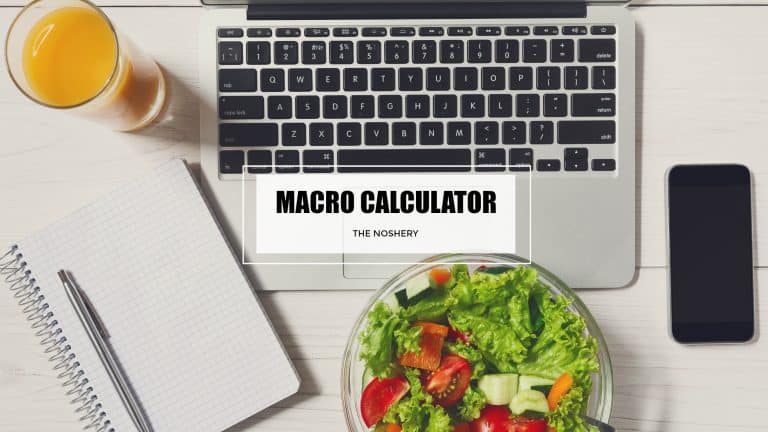 food logging app
It's important to log everything you eat. I know it can seem tedious, but it's effective and the more you do it, the easier it gets. There are tons of food logging apps out on the market. I use My Fitness Pal. It's not a perfect app, but it's worked for me so far. The main reason I like to use it is that with a premium account I can customize my macro numbers. But, you can still tweak your macros without a premium account. It's won't be exact but it will still work.
When you first sign-up for My Fitness Pal it will ask you a serious of questions and give you a recommended amount of daily calories. Go ahead and go through the questions and then follow the steps below to customize your total calories and macros.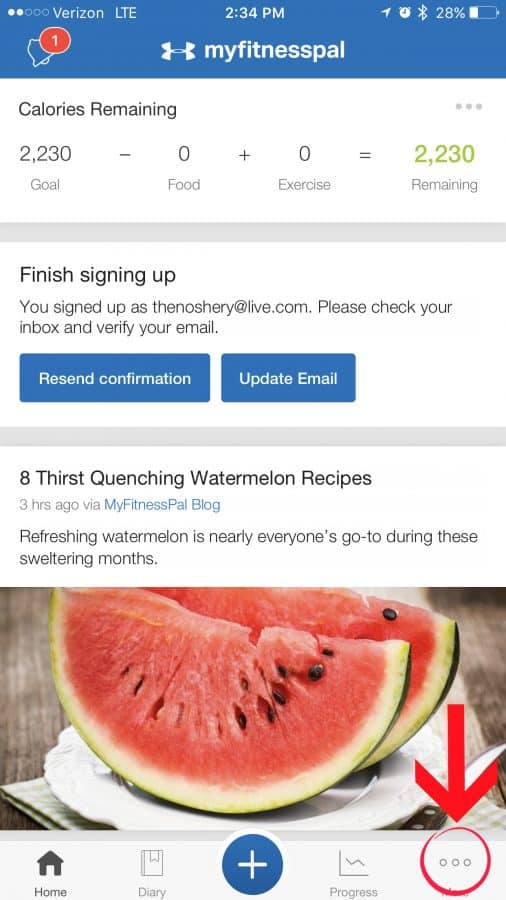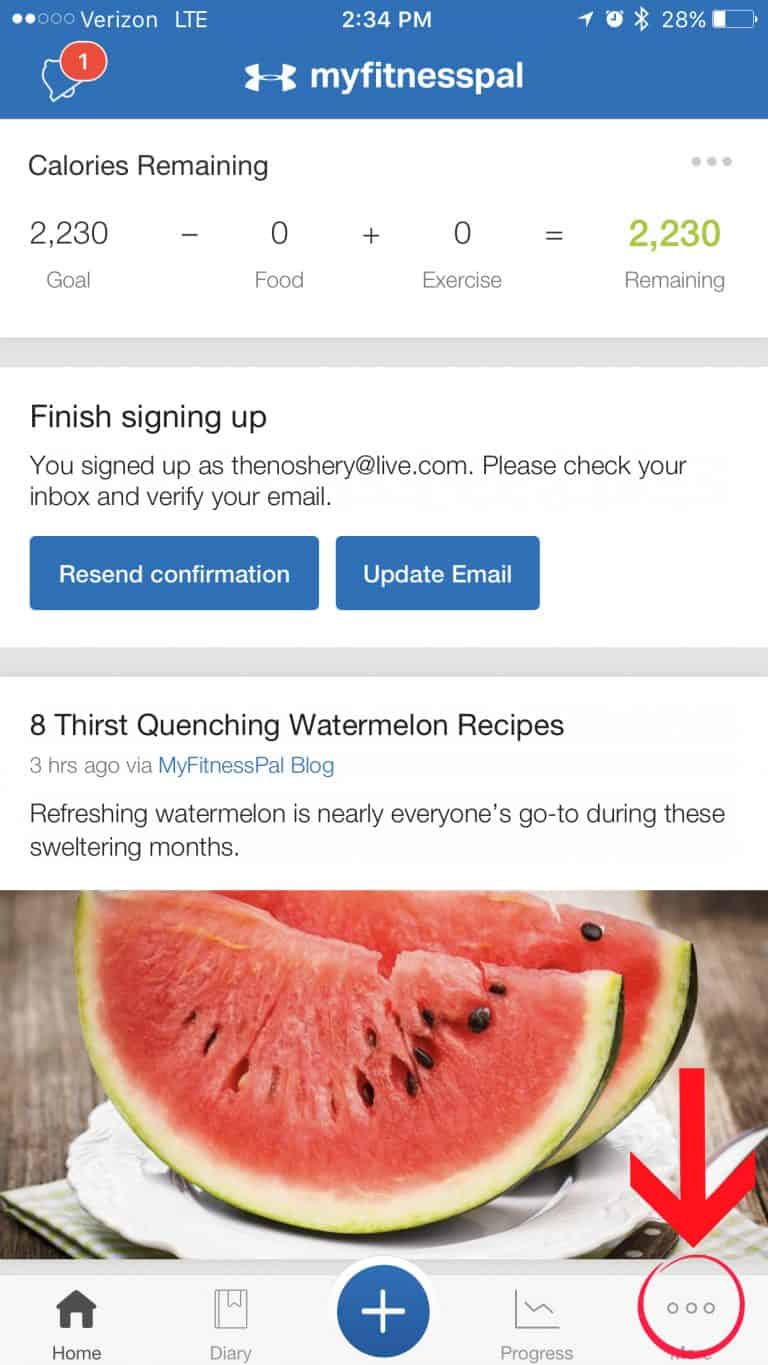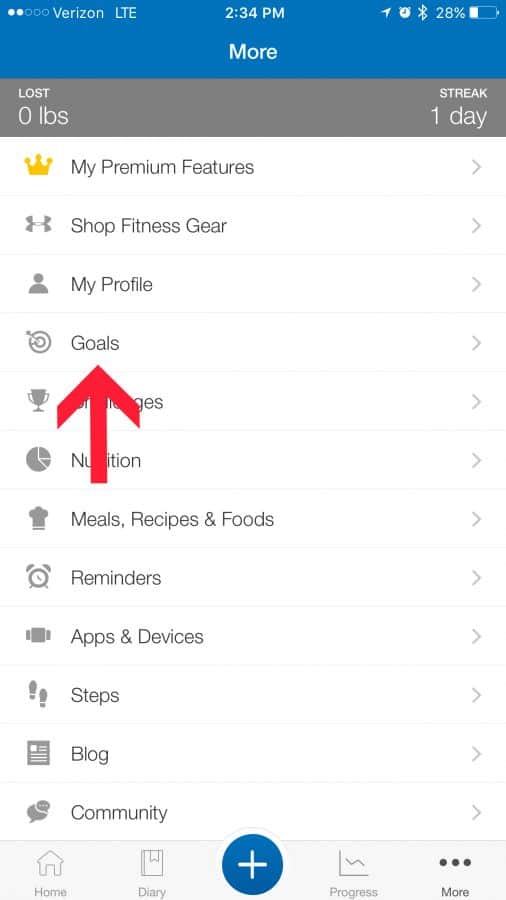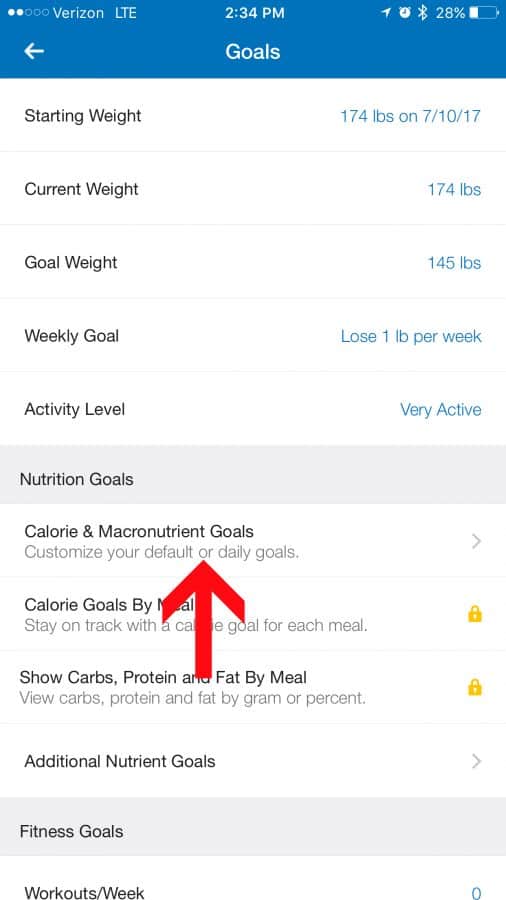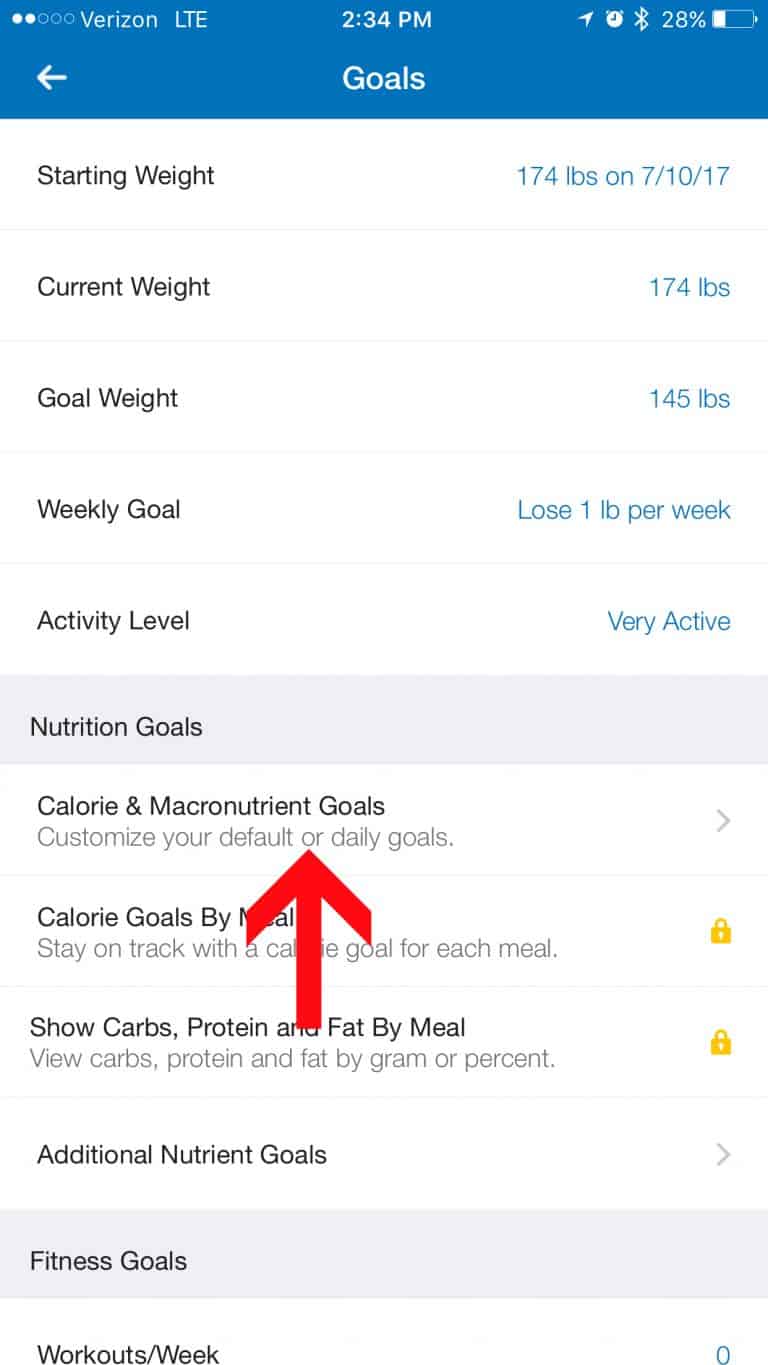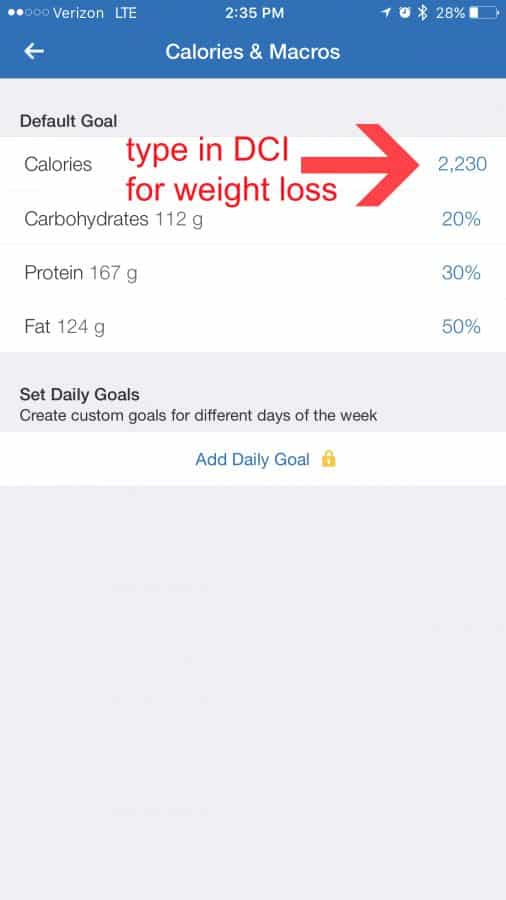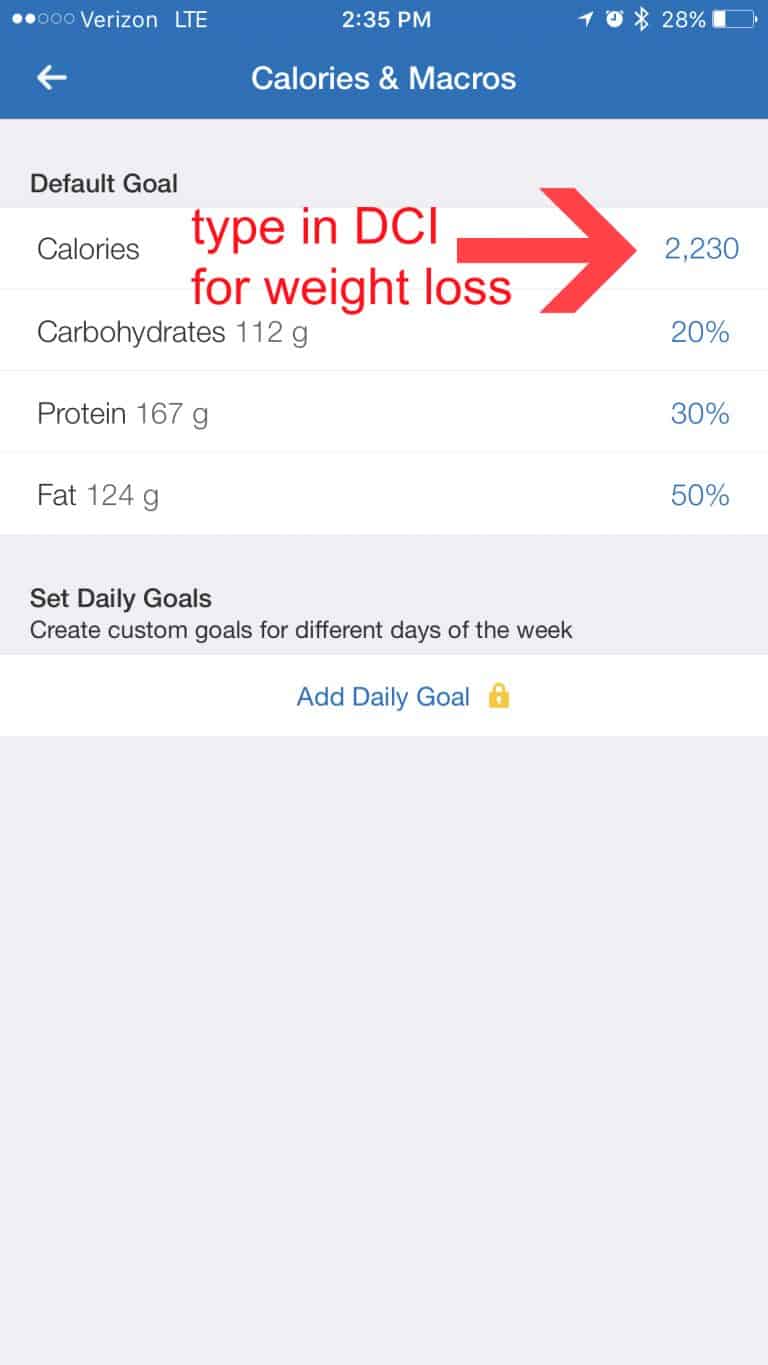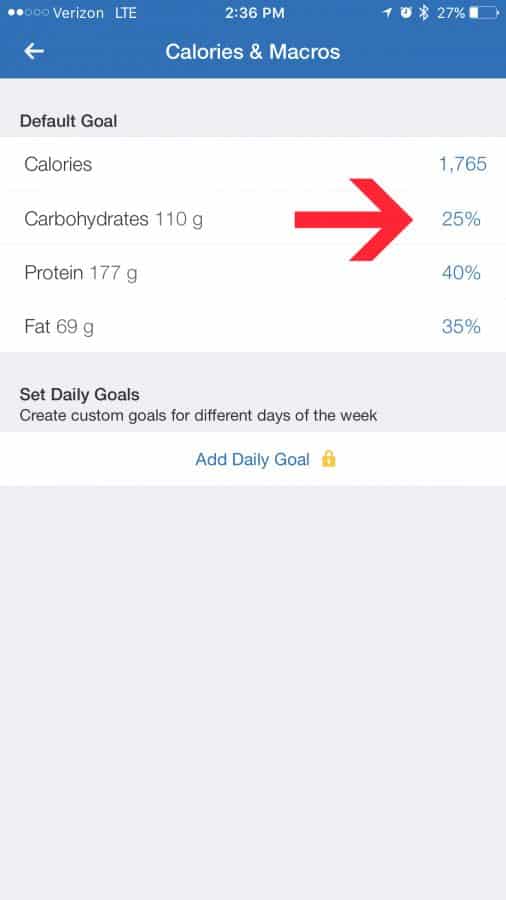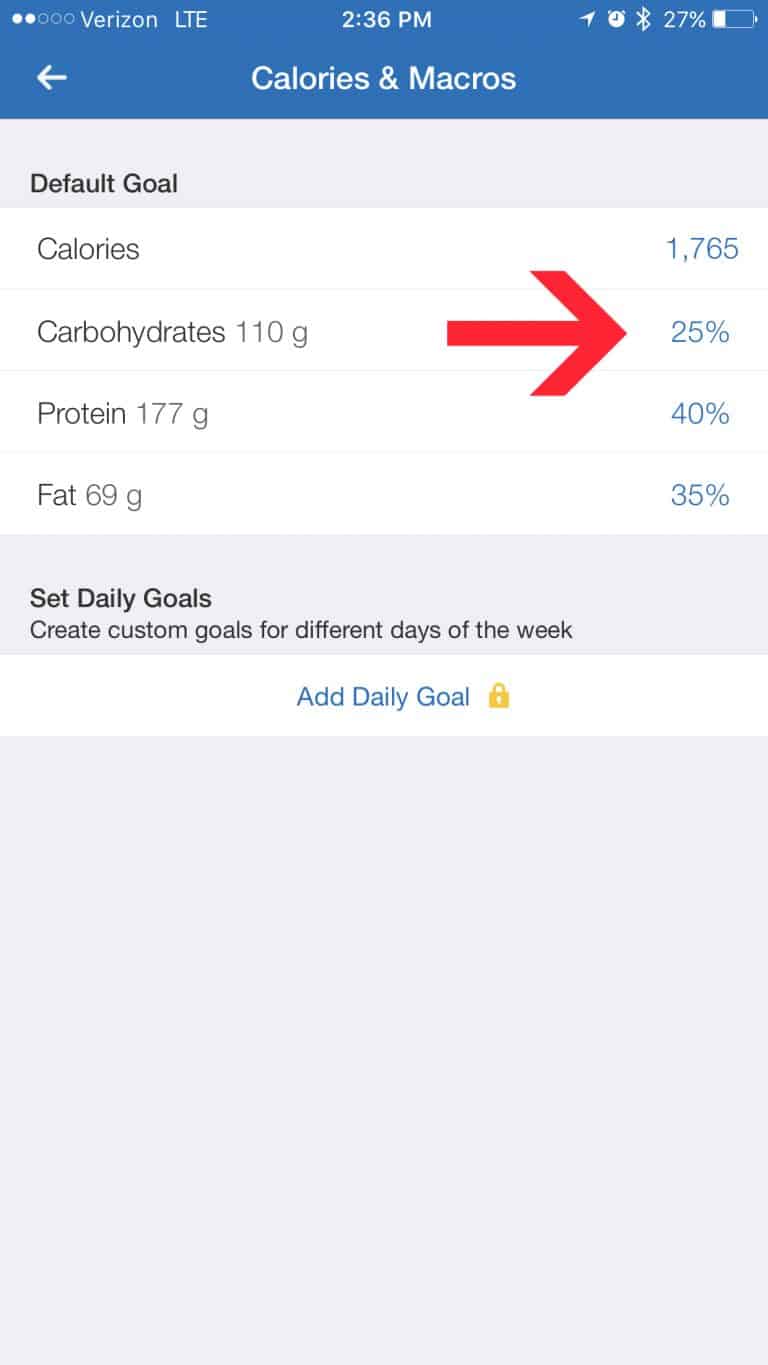 Roll the dials until the grams come as close as possible to your macros. If you want to type in the exact grams of macros, you will need to upgrade to a premium account. Once your macros total 100% in the lower right-hand side, hit the checkmark and you are done.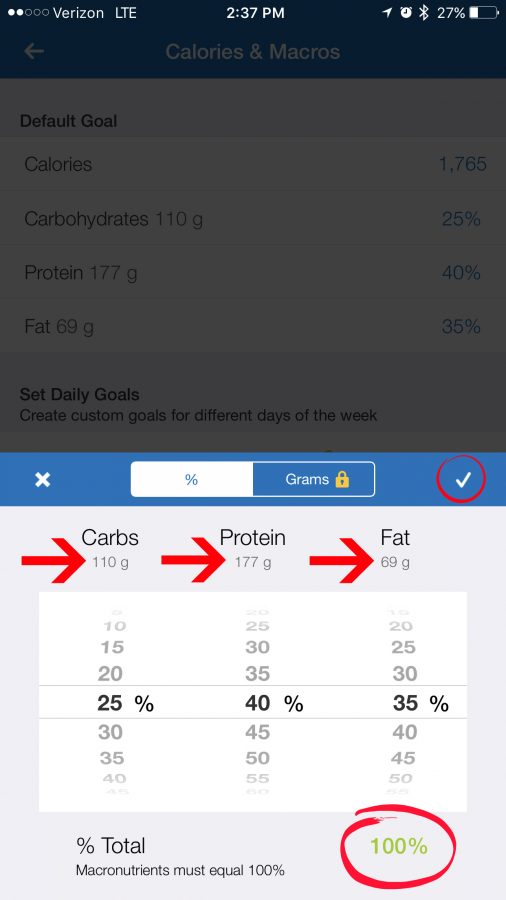 If you wear any type of fitness wearables like a Fitbit or an Apple Watch, DO NOT connect them to the My Fitness Pal app. The calculator already has taken your activity into account. If you connect the fitness wearable, it will tell you to eat more and throw your numbers off.
To view your daily macros, go to your food diary, scroll to the bottom, and hit the "nutrition" button.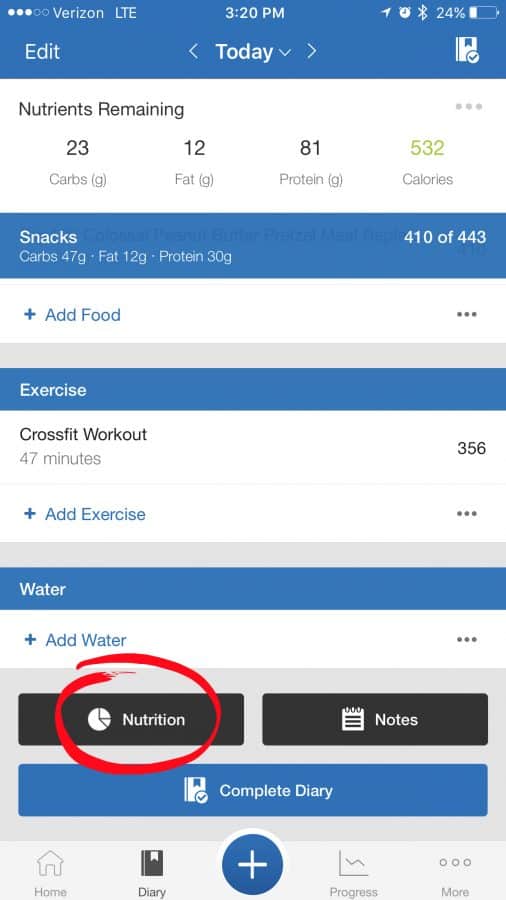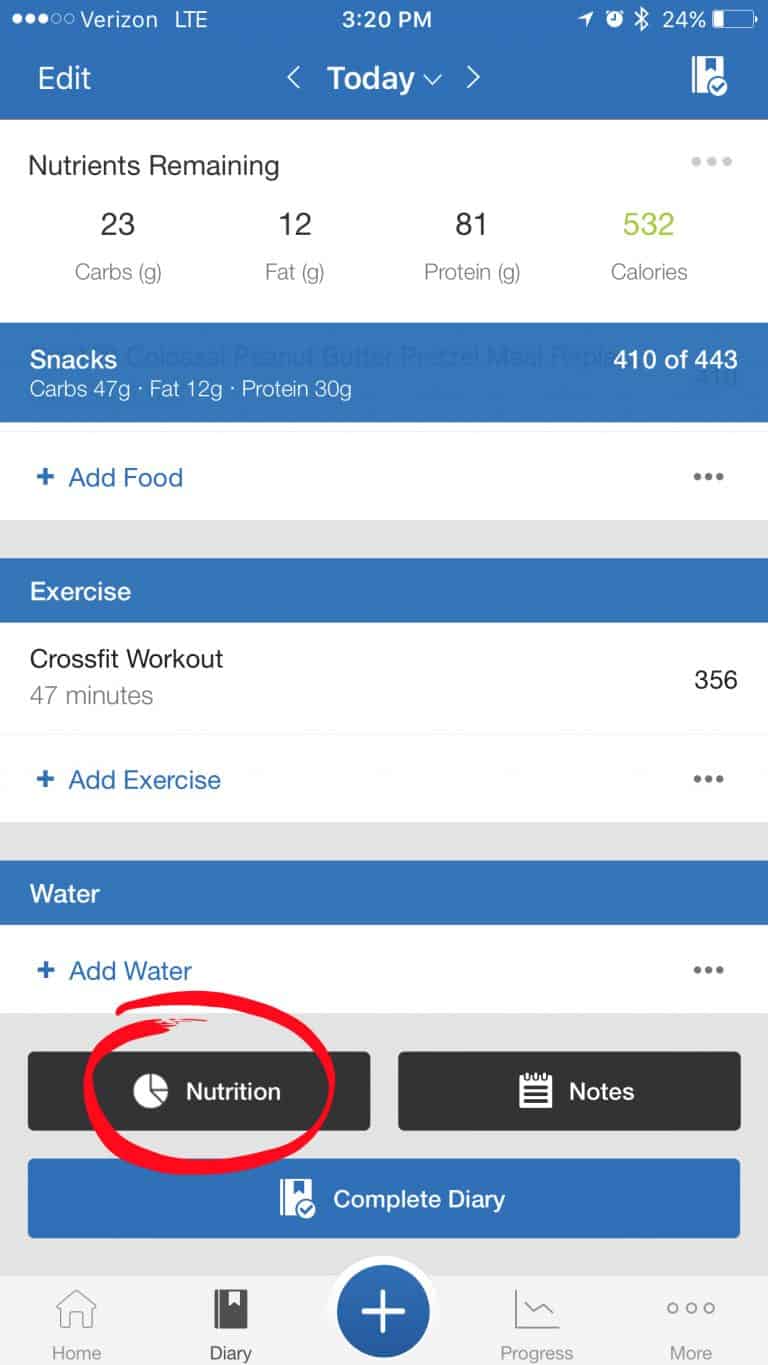 Another way to quickly view your macros if you have a premium account is by changing your focus settings. The default view focuses on calories. But, with premium, you can set your home screen to focus on macros. To change how you view your focus, follow the steps below.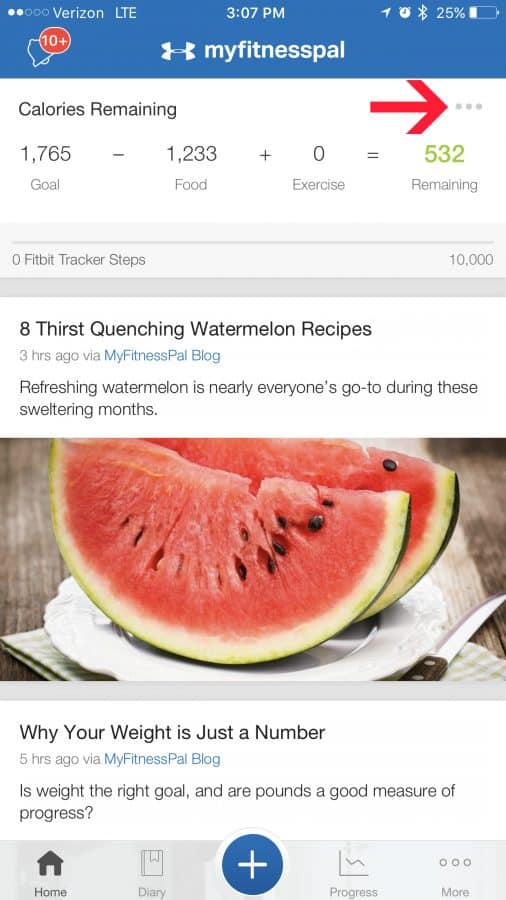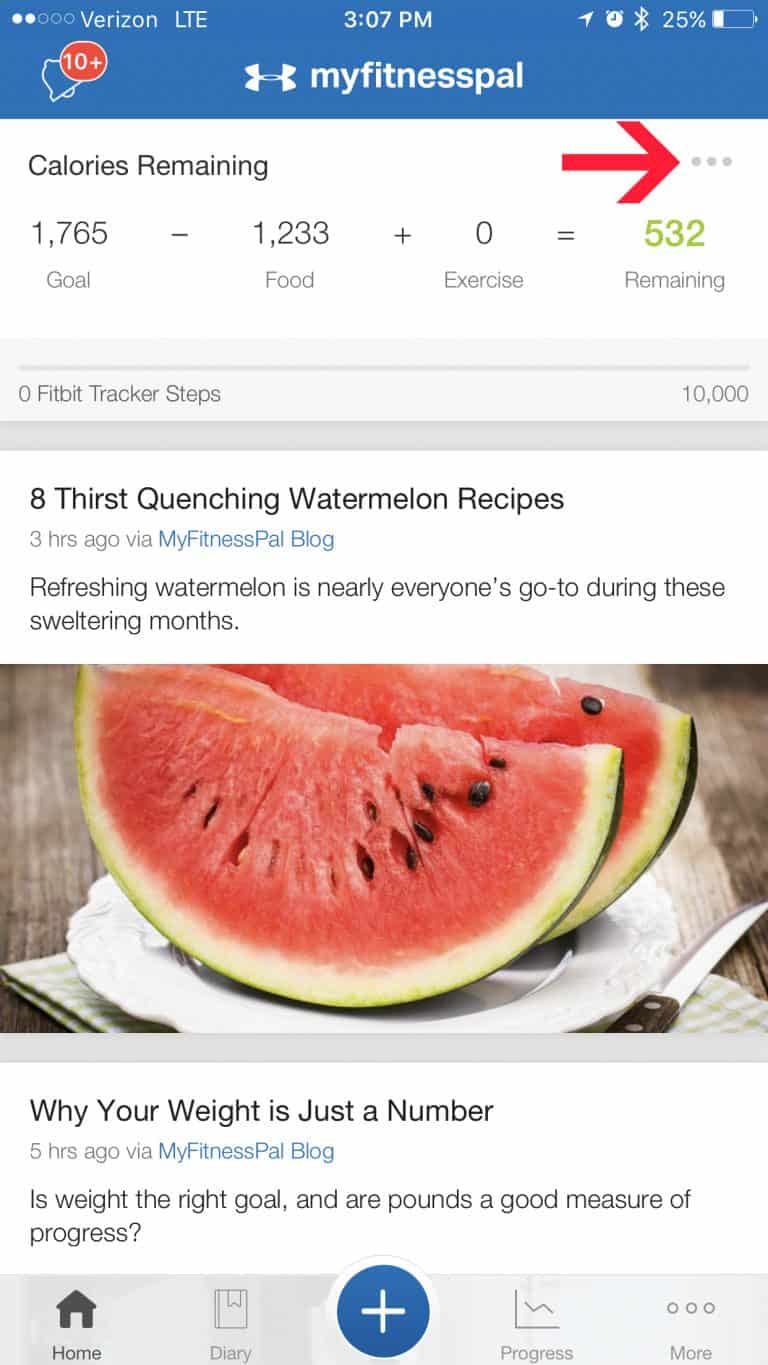 This is great because, at a glance, you can see what you need to eat and how much.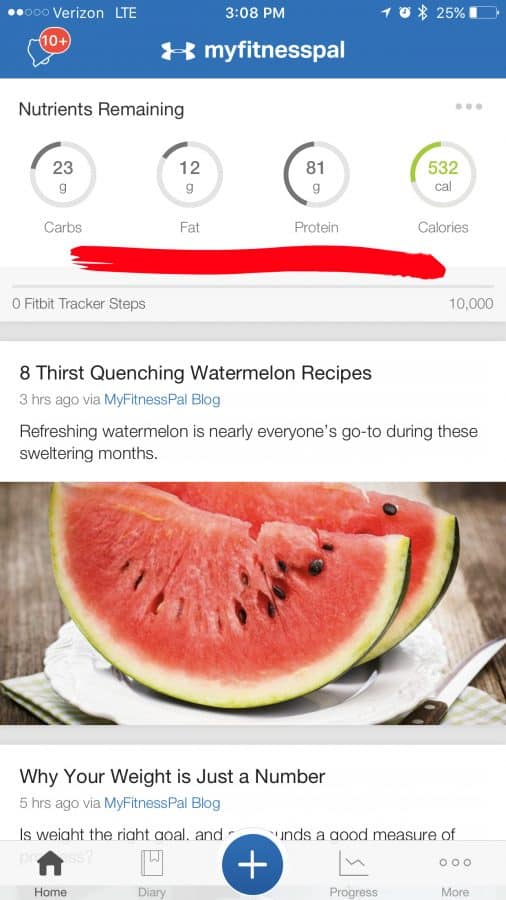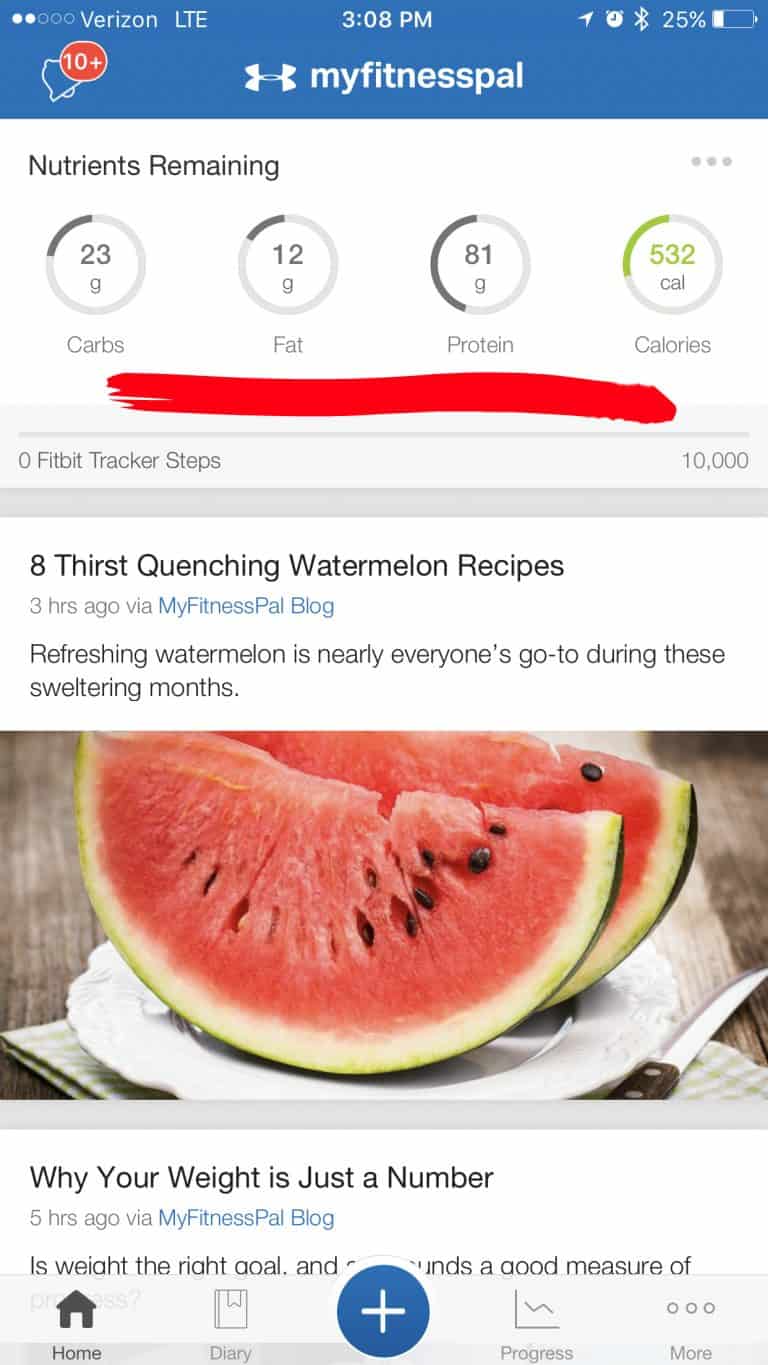 Why it worked for me
It's important to not focus on the scale. In the beginning, you may lose a lot of weight. I lost 5 lbs in one week! But, as my body acclimated and I worked out more, my weight loss has averaged .9 lb a week. Focus more on how you feel and how your clothes are fitting. That makes all the food math worth it, right?
Though I'm certainly not a nutritionist or an expert, I just wanted to share what has worked for me. Only you know your body and what is best for you. This formula is a good starting off point and you can adjust your macros as you think is best for you. Stay tuned for a post with more info on what I eat, how my macros break down, and the best part of this entire process: the refeed meal. If I can do it, anyone can. Seriously.
3