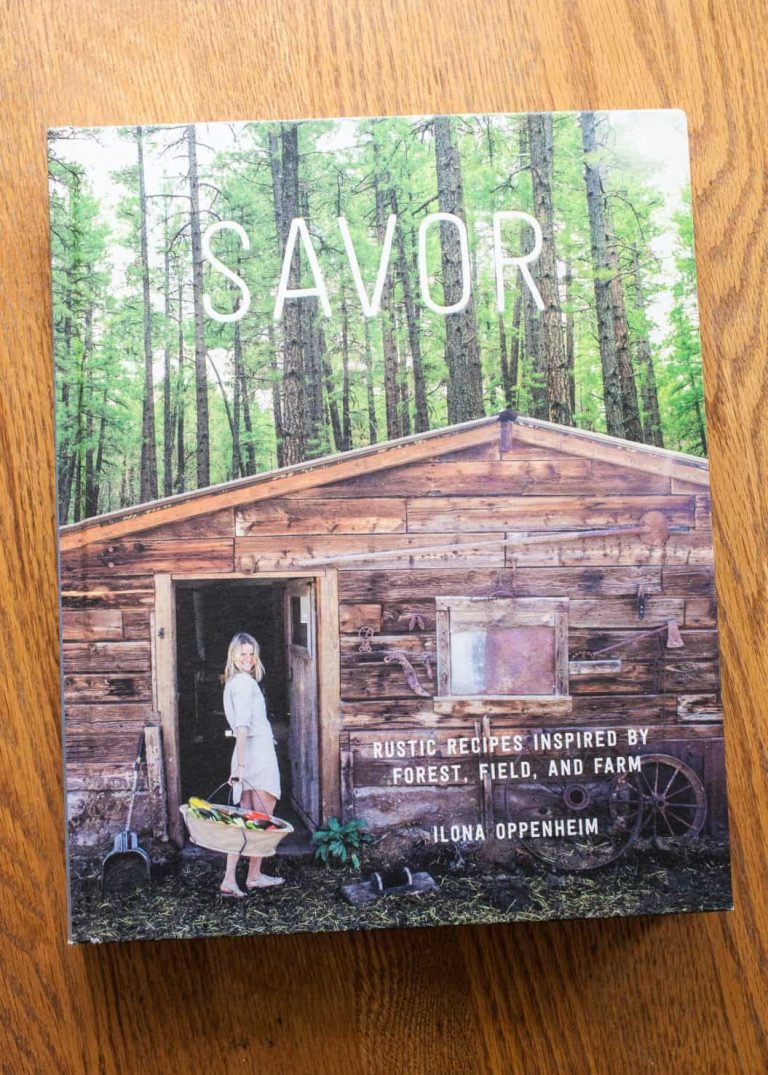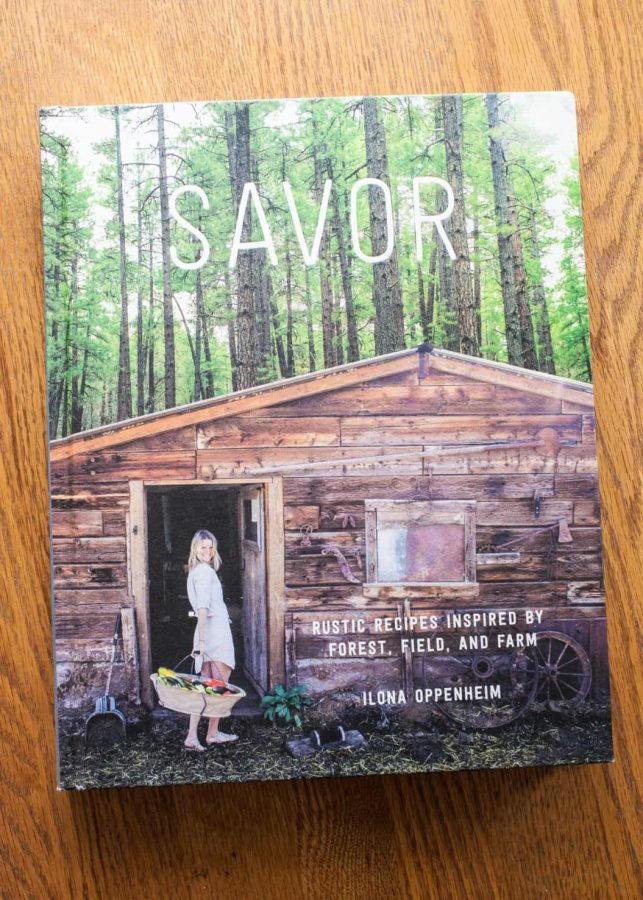 Yes, it is true that I have a limited amount of room, but I cannot stop buying cookbooks! So I've decided to start sharing my cookbook love with you. OB and I love the outdoors. We recently did a backpacking trip in the Rocky Mountains. I love the challenges of making it on your own that the outdoor's provide and the beauty. Ilona Oppenheim's cookbook Savor echoes that same spirit.
Ilona is from Switzerland and lives with her family in the beautiful Colorado Rockies. Savor merges her European upbringing and life in the Colorado Rockies to create a gorgeous cookbook. The cover and pages have a natural matte finish which helps emphasize the story and style of this cookbook. Instead of having the traditional sections like main dish or dessert Savor is divided into sections that focus on living in the mountains. Also, the chapters feature recipes for elements, like ricotta, to use in a complete recipe, like quiche, later in a section.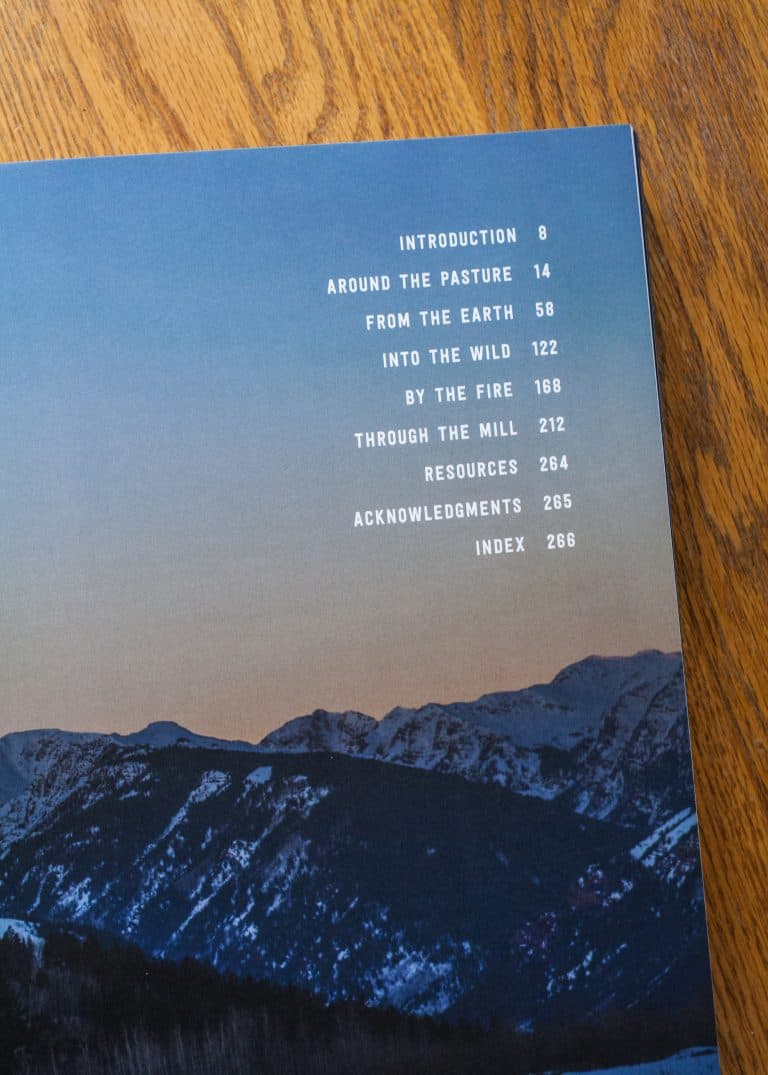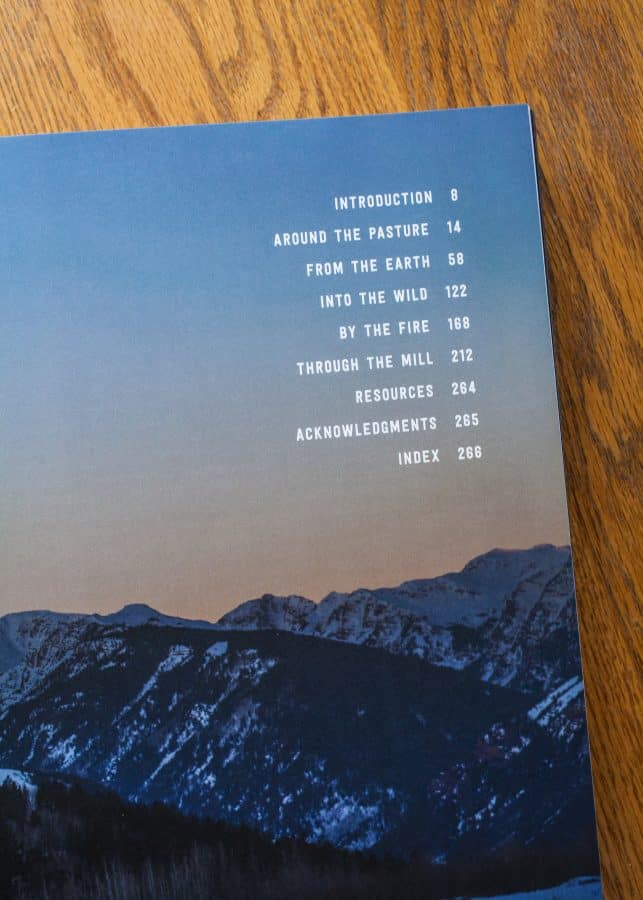 The first section is "Around the Pasture" focuses on eggs, milk and pasture grazing animals.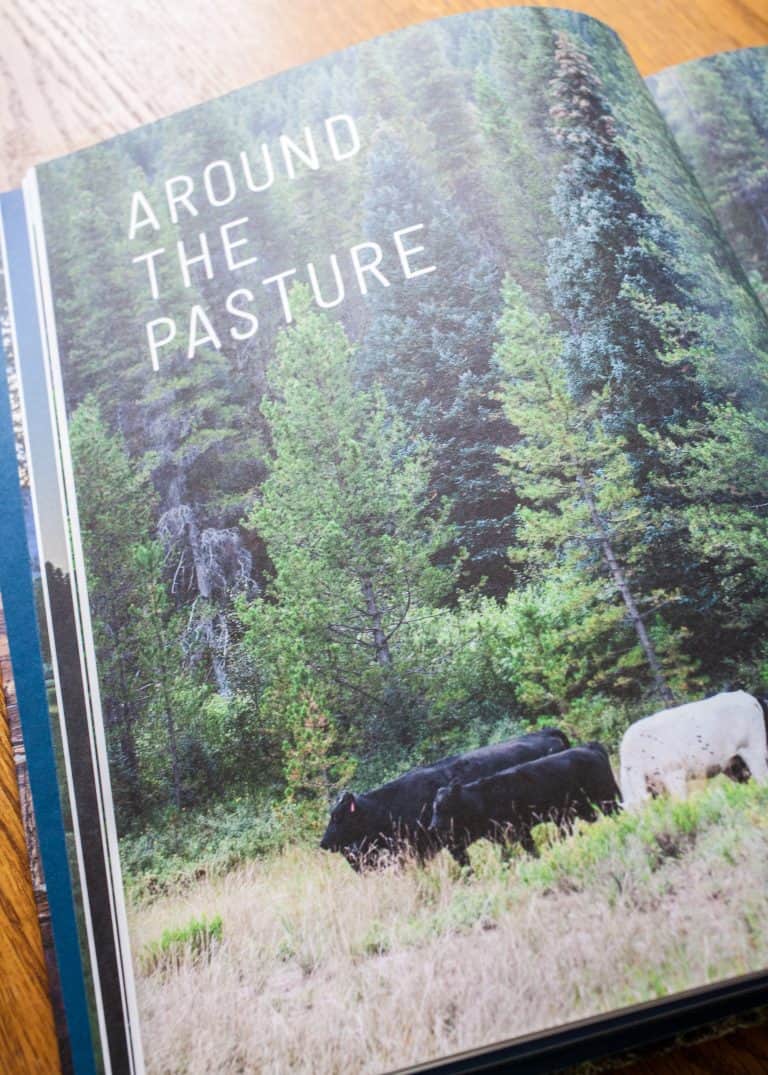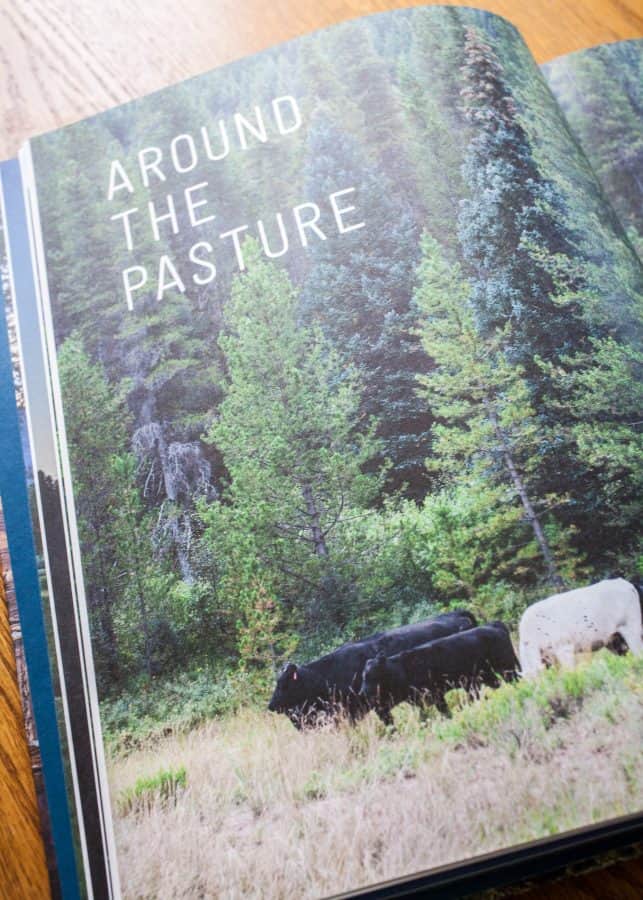 She explains the benefits of grass-fed milk with a photo of her and her adorable daughter milking a cow.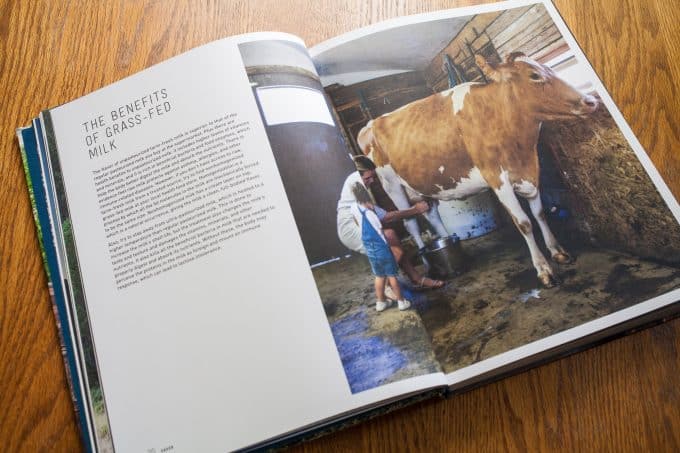 Who doesn't want to make homemade ricotta!? Making ricotta form scratch is easier then you think and when it's homemade the flavor is off the charts.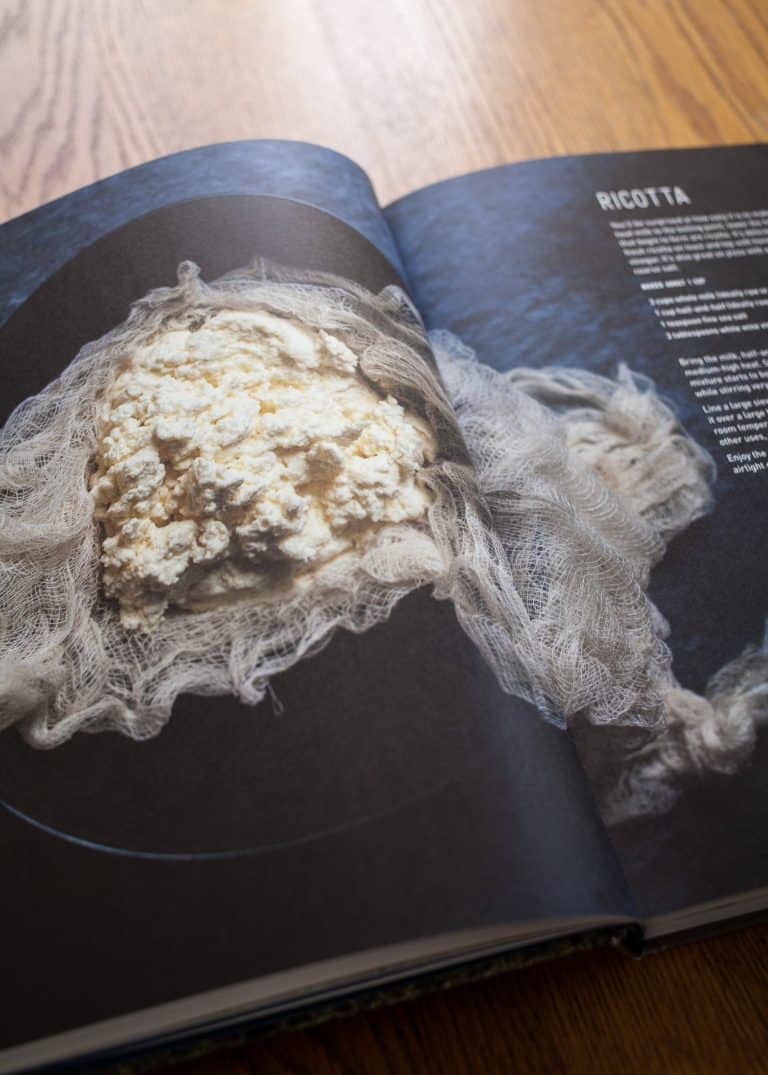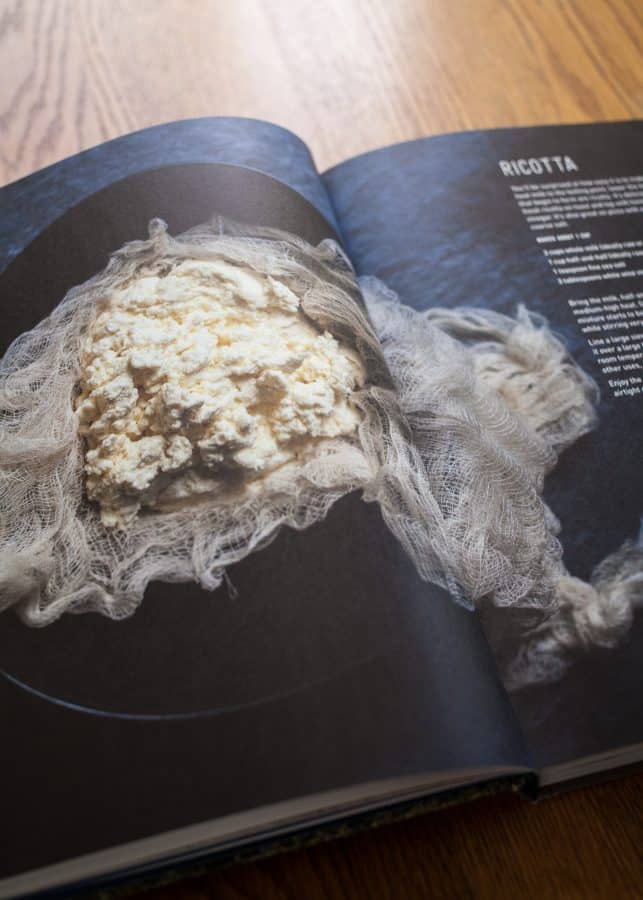 What about this beautiful tart!? It made using homemade ghee and Ilona's savory tart dough.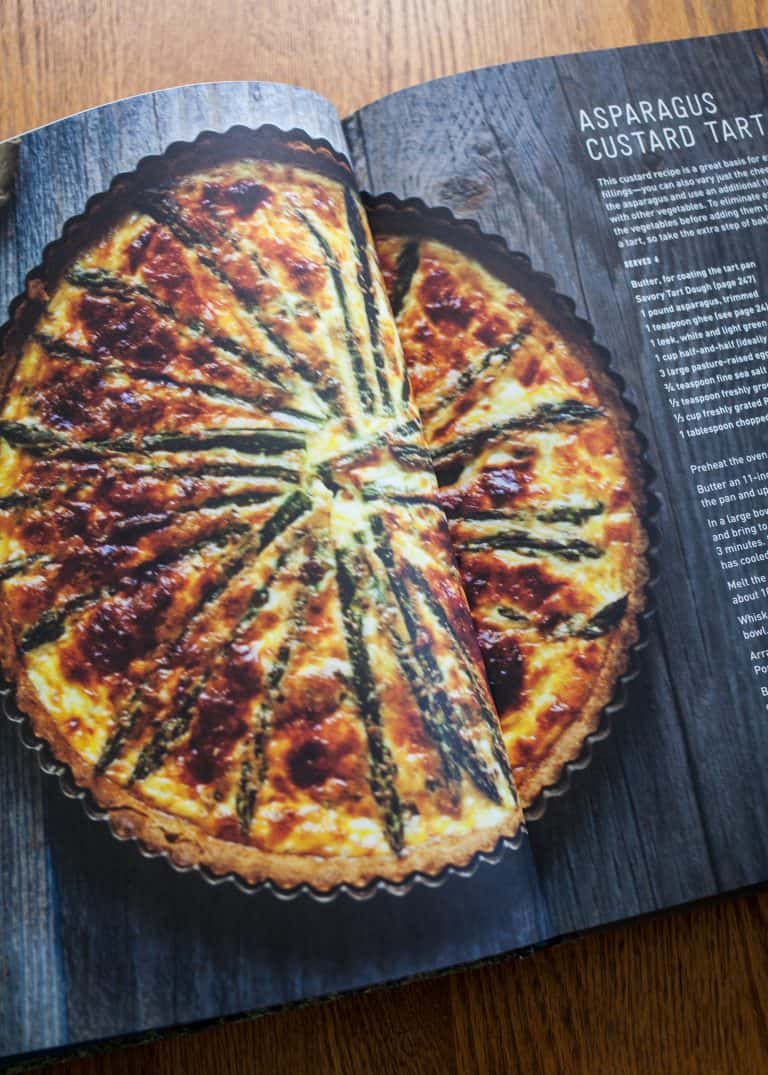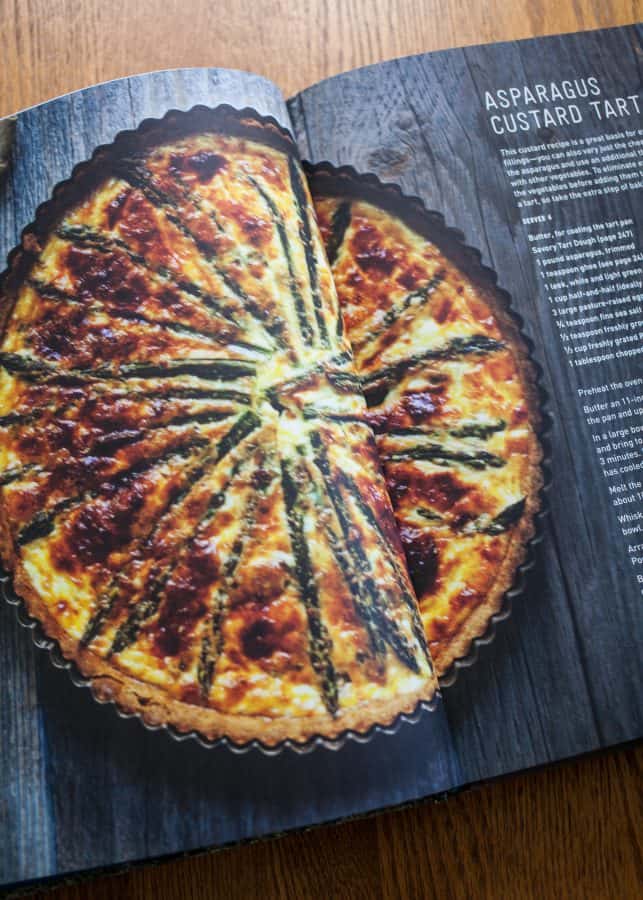 Now hold on to your brain because it's about to be blown. I need this Country Pâté! It's made with ground pork, chicken, pork liver, chicken liver, nuts, and spices wrapped in bacon! This is one of the first recipes I will be making.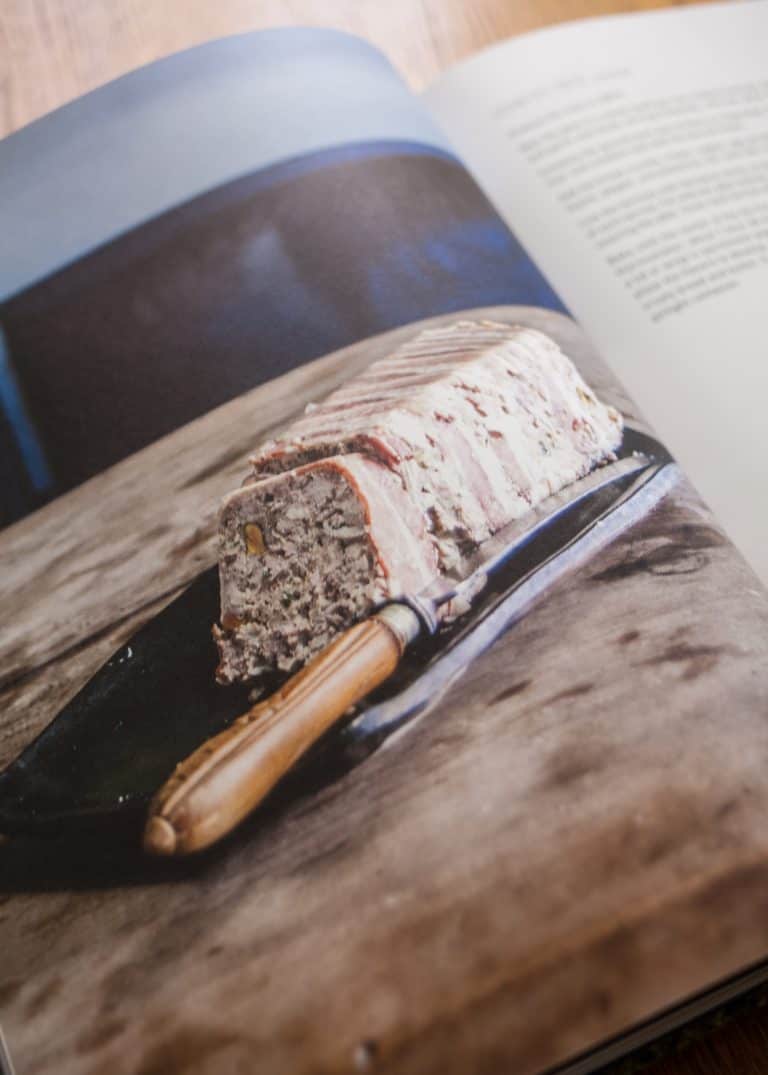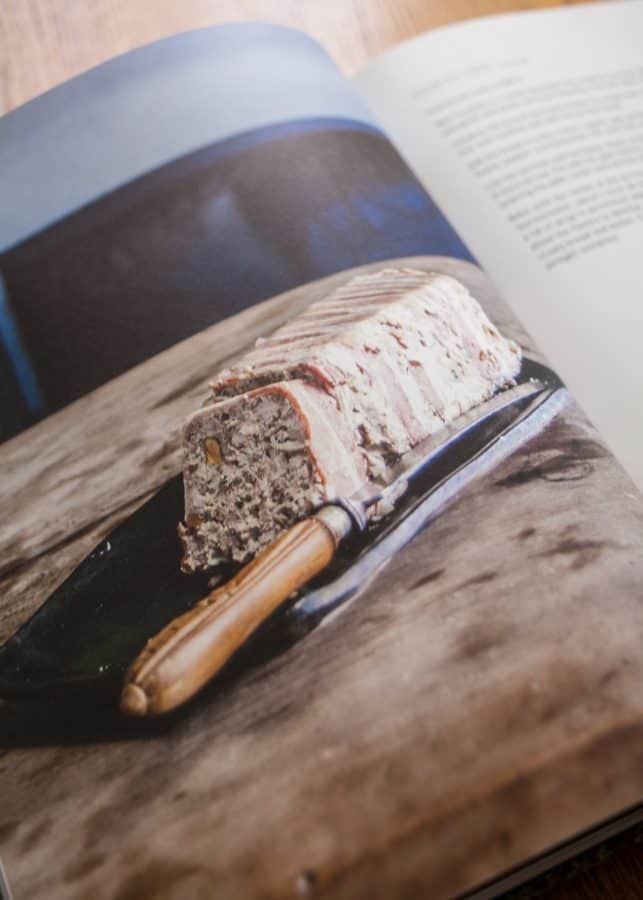 The next section is called "From the Earth". If focuses on recipes that featuring whole fresh vegetables and fruits. Basically anything you would find in your garden or local farmers market.
Look at this tomato tart! I can almost taste the sweetness of the tomatoes a savory sautéed aromatics. This tart would be perfect for lunch or brunch!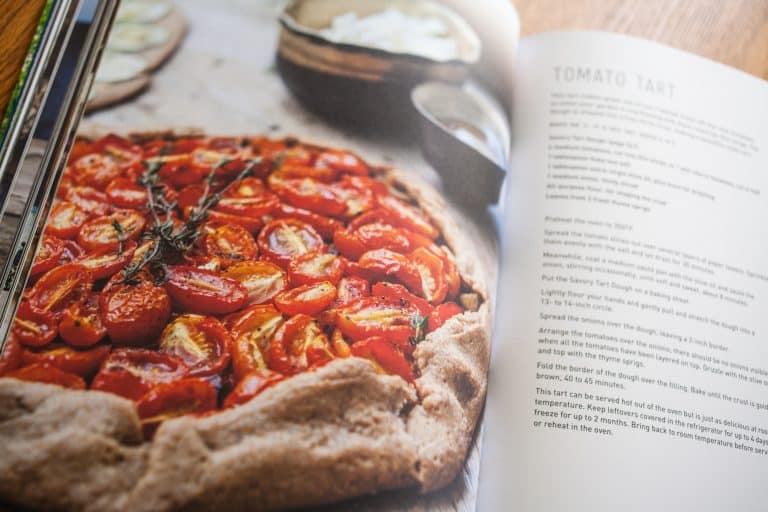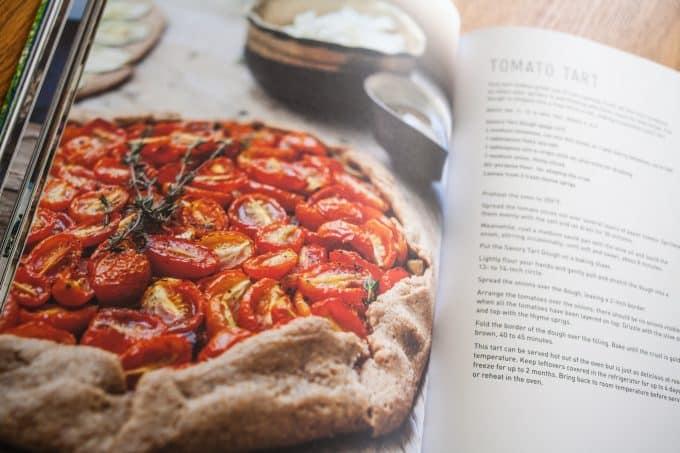 Looking for something sweet? This clafoutis recipes uses cherries and home-milled white wheat flour. Yes! There is a section on how to mill your own flour!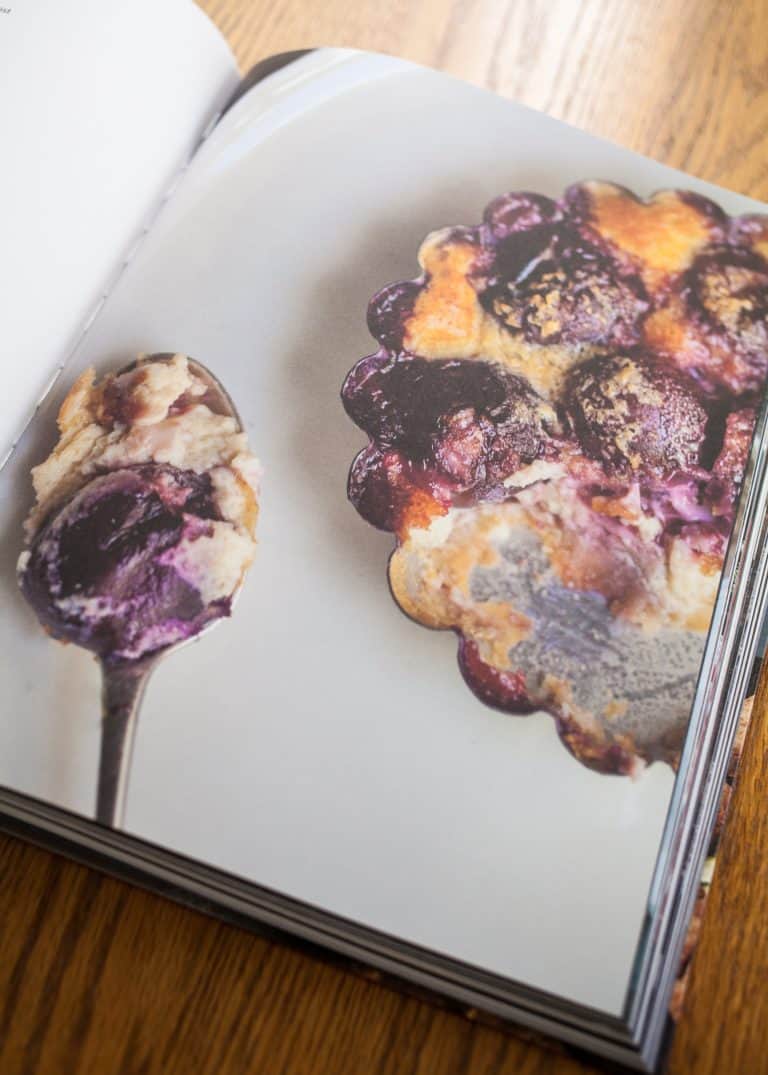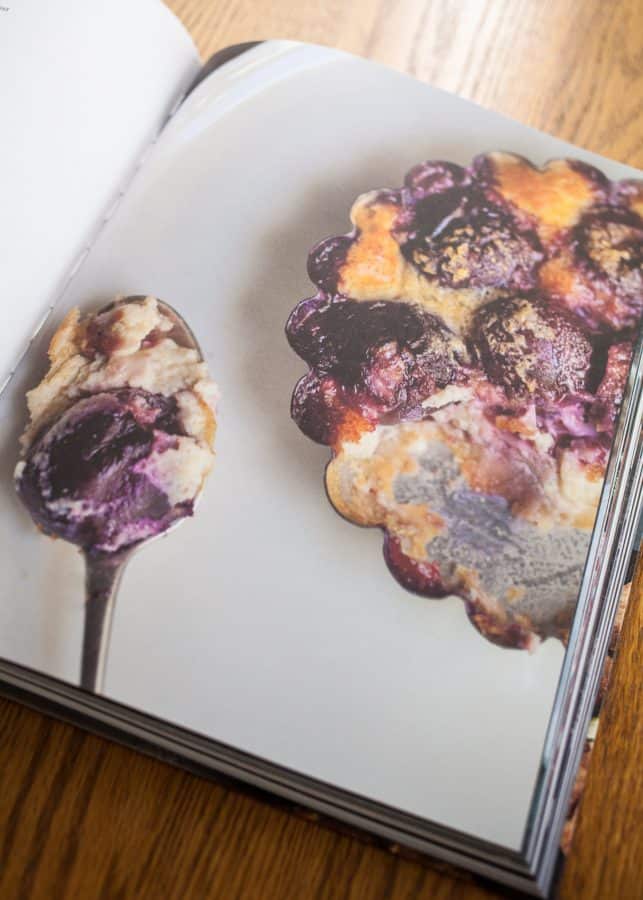 The next section is "Into The Wild". This section lets you pretend you are walking through the forest foraging for food. What do recipes that focus on the wild look like? Think greens, mushrooms, berries, nuts, wild game and fish. This Bison Rib-Eye Steak and Porcini Mushrooms is swoon worthy. I picture eating it with crusty toasted hearty bread.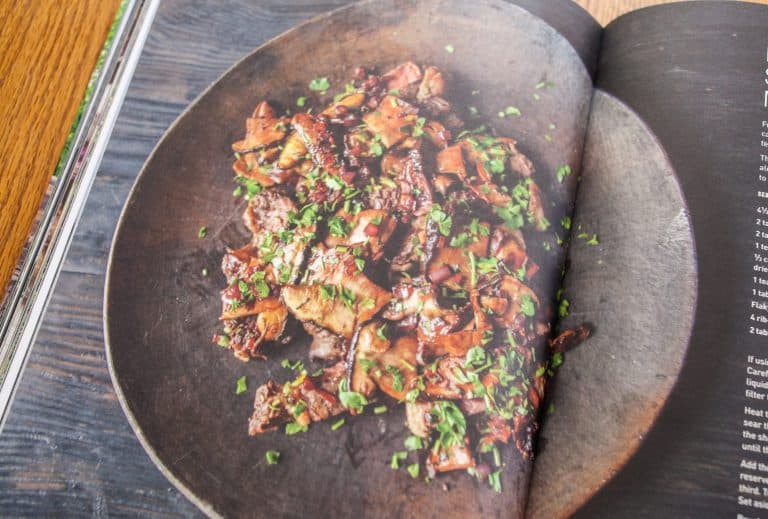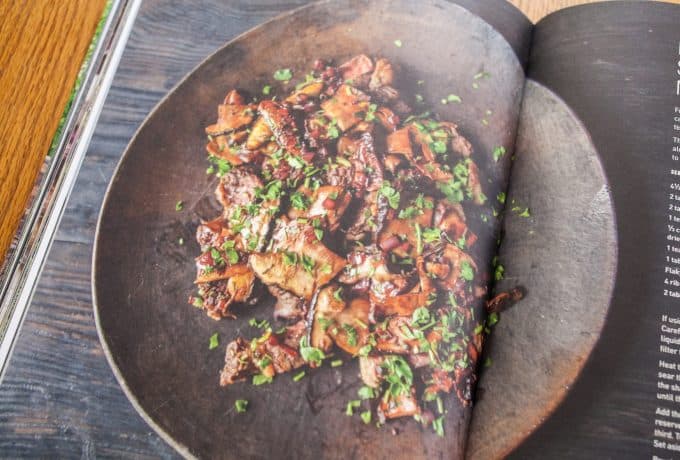 If you love wild game bird this pheasant confit recipe is for you! It's pheasant slow cooked in duck fat until fall off the bone tender and infused with aromatic and herbs.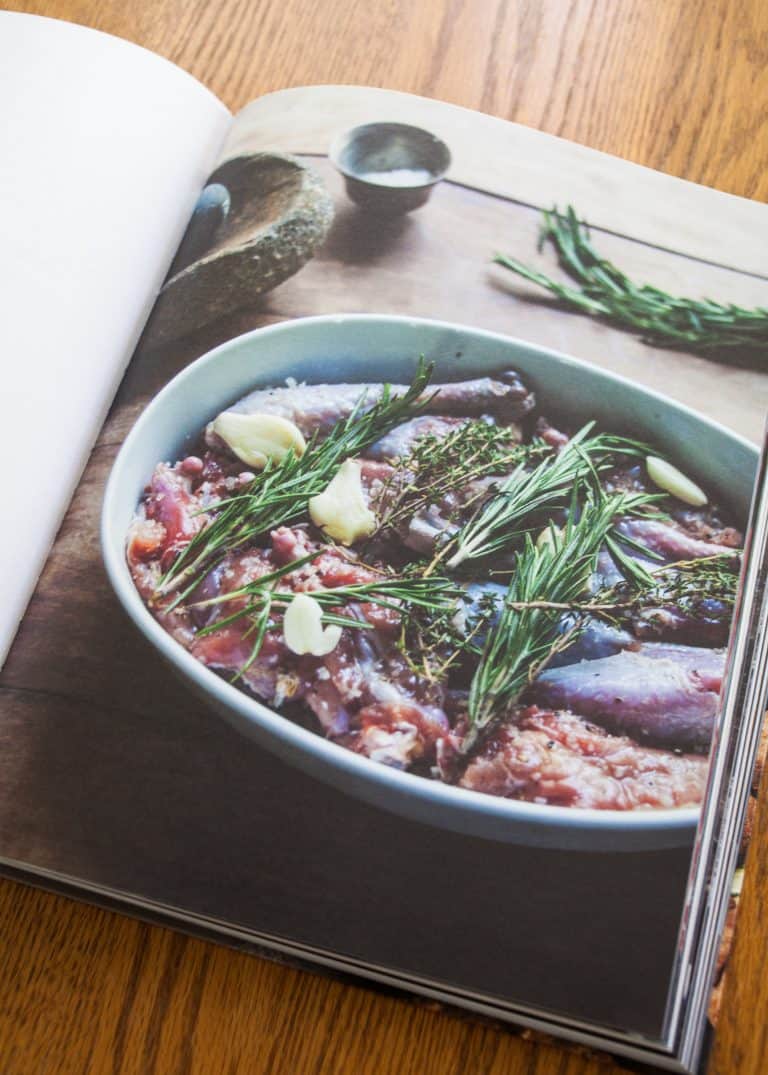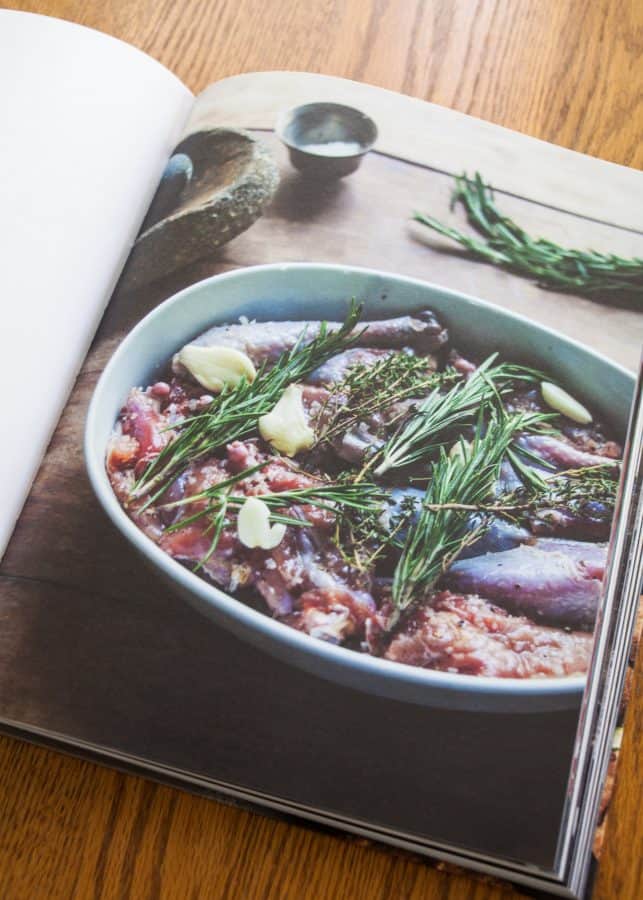 The next section and probably my personal favorite is "By the Fire". You guessed it, it's about cooking with fire. She even explains how to create a fire for outdoor cooking!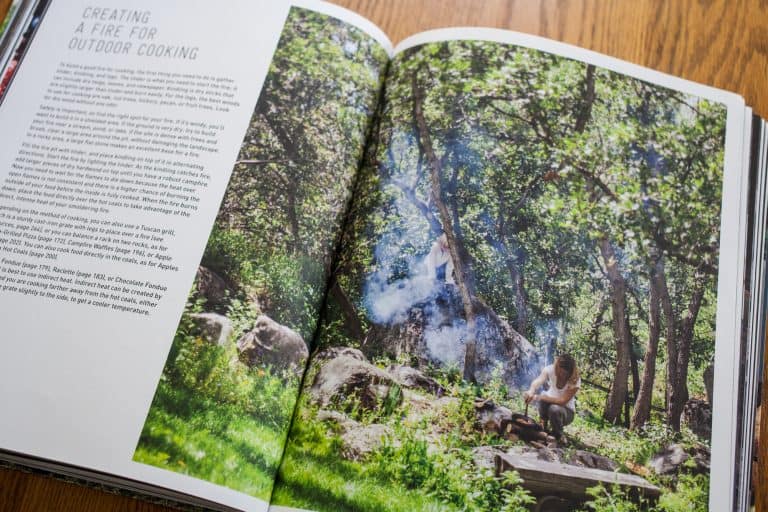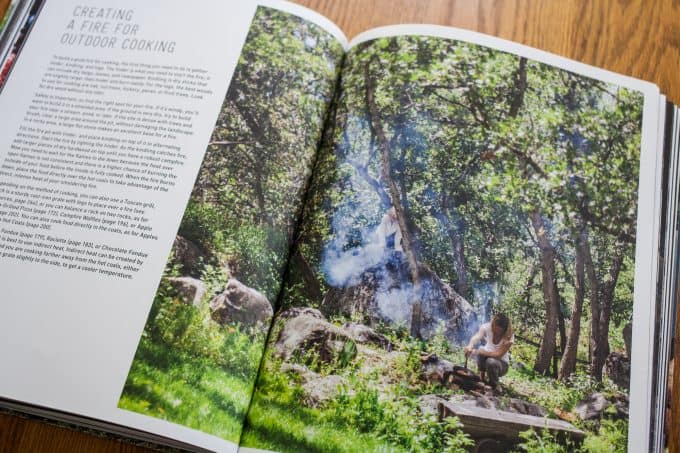 And can we take a moment to admire the beautiful photography!? Look at this vibrant smoked wild salmon that she turns into a mousse. Smoked salmon toast anyone?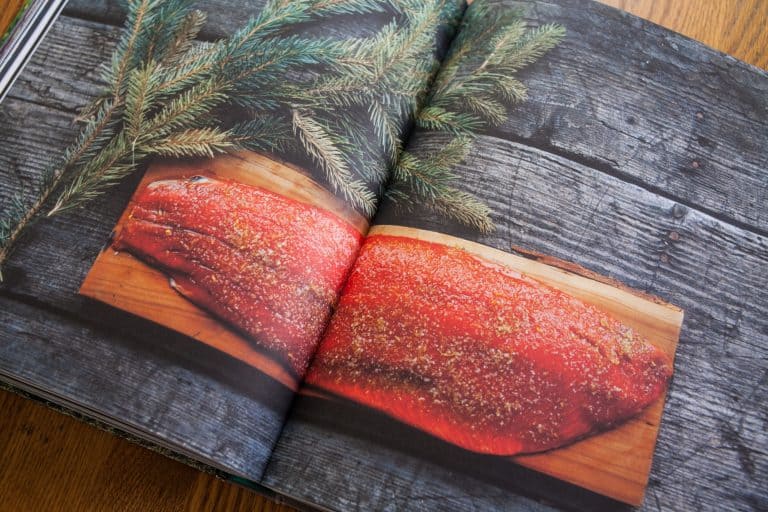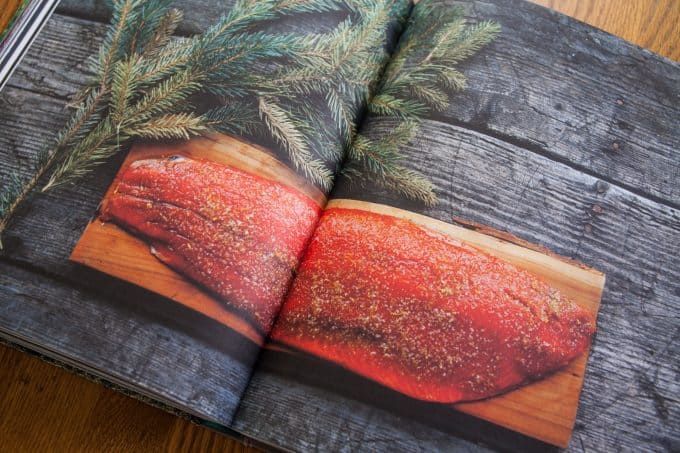 If you are looking to take your next campfire up a notch try these apples cooked in hot coals. The apples are stuffed with dry fruit, nuts, spices and honey and then baked in the coals of a campfire. Can we also have some ice cream at the campfire? By the way she has a homemade ice cream recipe!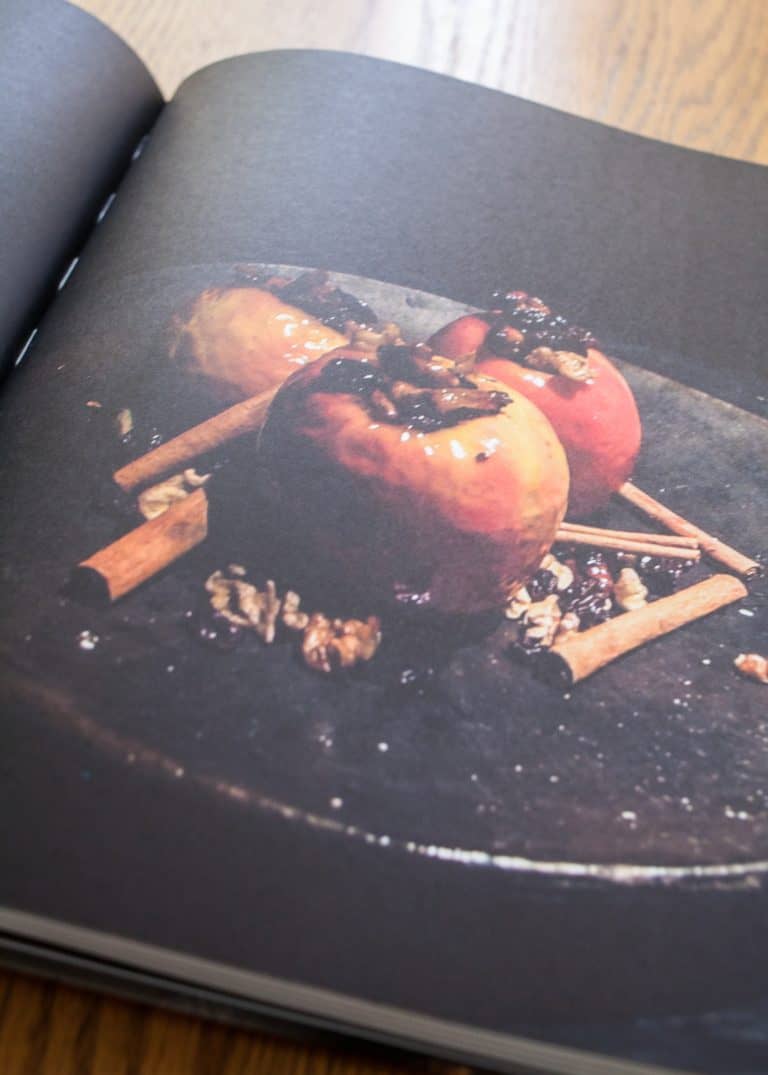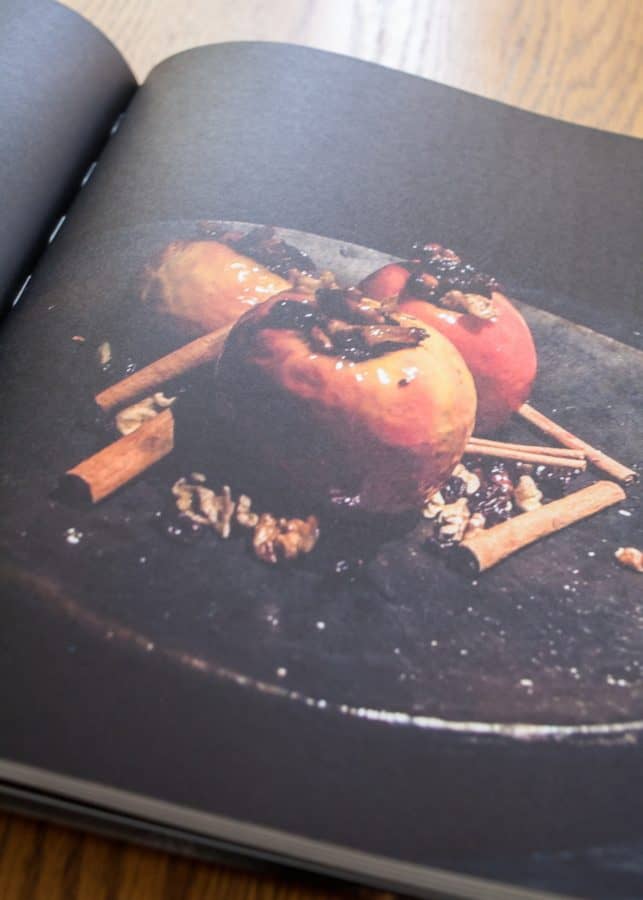 The final section is called "Through the Mill". This section addresses the different grains, benefits of soaking grains, how to mill your own flour and recipes to make with home-milled flour. For a girl who loves bread my head was buzzing when I got to this section.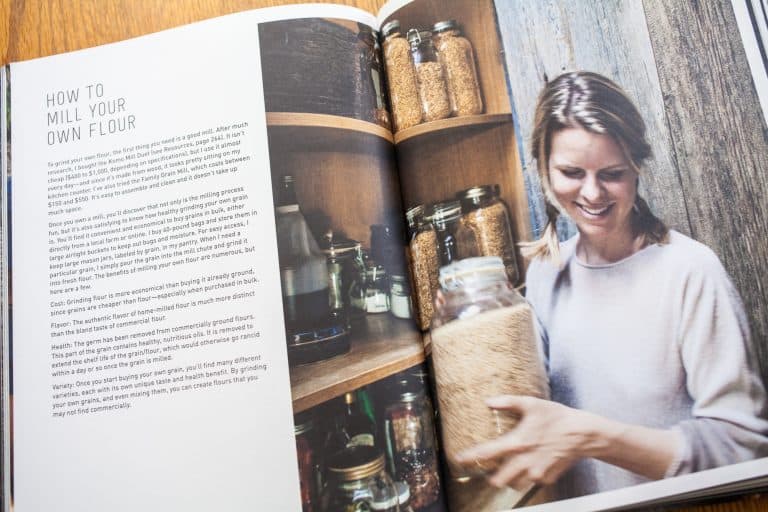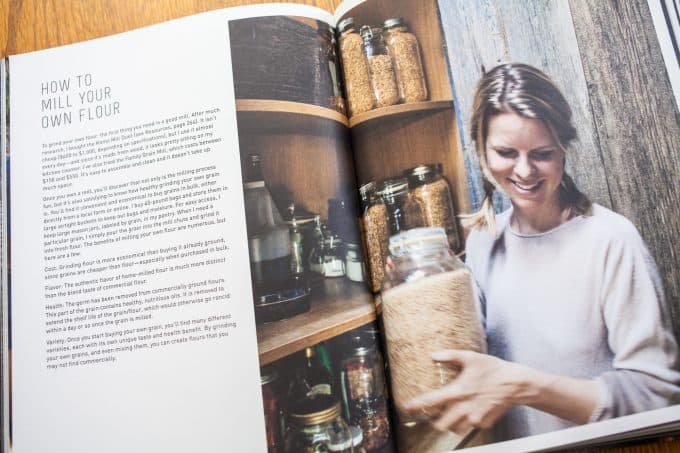 She has recipes for oatmeal, breads, dough, pancakes and desserts. All made with home-milled flours! I mean look at theses pancakes! I can see and taste the texture! I love grain pancakes!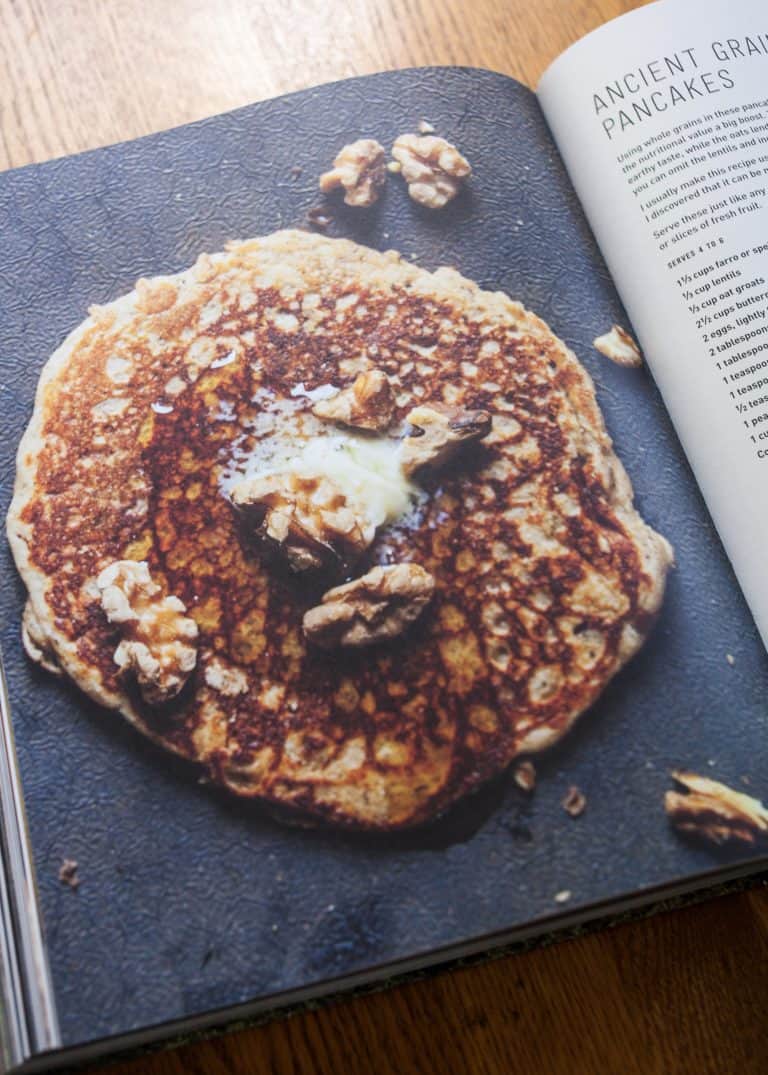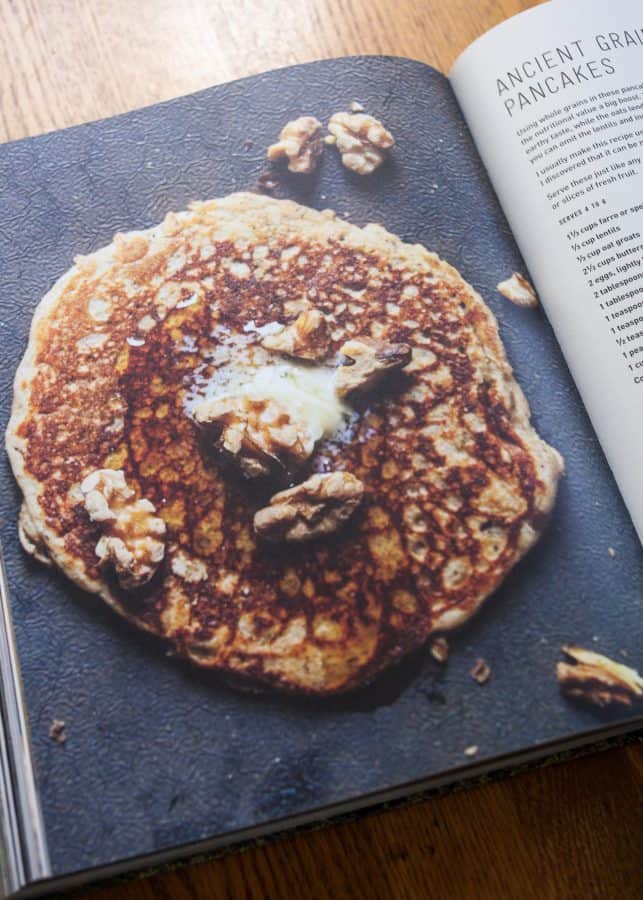 And the dessert is not joke, hello giant chocolate chip cookie! I am sure the idea is that this giant cookie is for sharing but I may have to keep it to myself.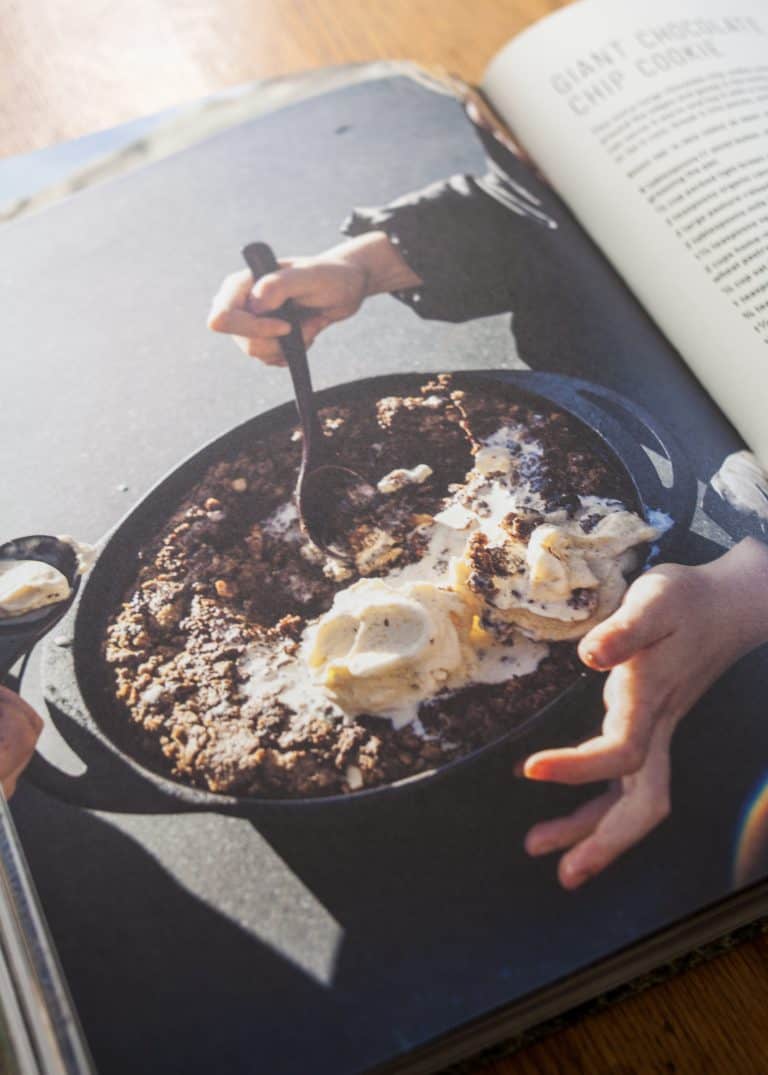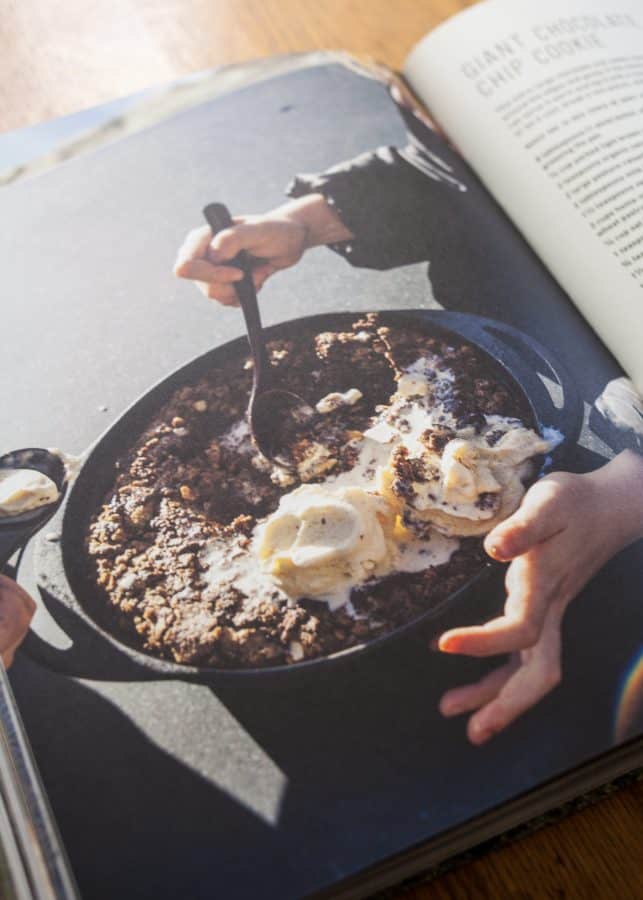 The book is filled with tips, stories and beautiful landscapes of life in the Colorado Rockies.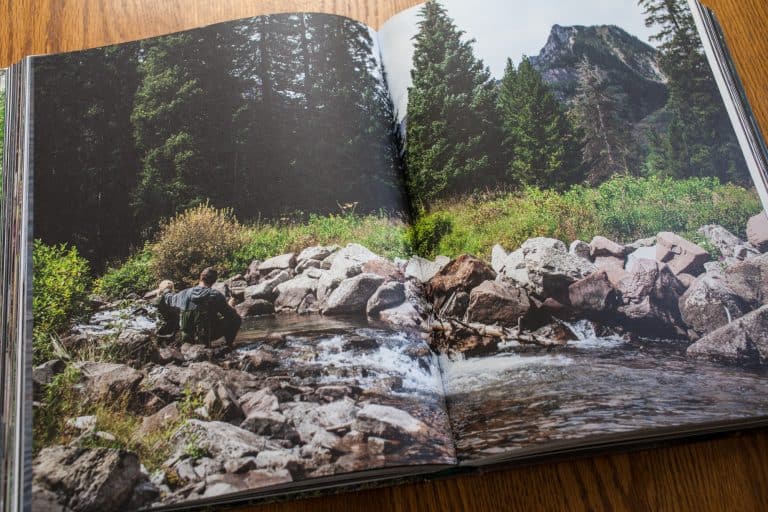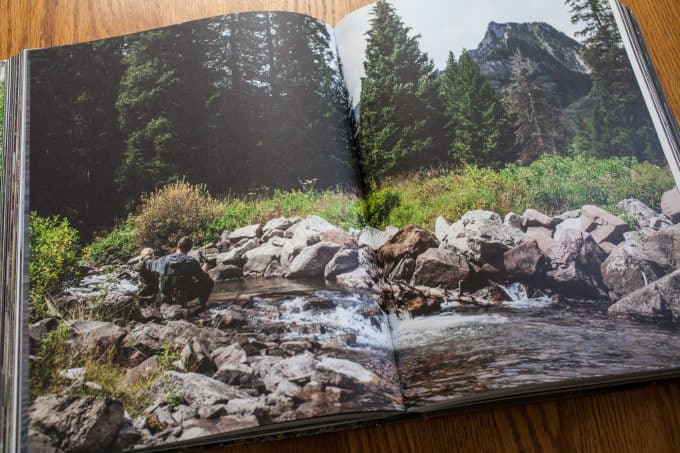 Savor is a truly beautiful cookbook. But don't think that you have to be on a farm or in the forest to be able to make the recipes. It's full of tips and substitutions so you can create the recipes if you live in the mountains or in the city.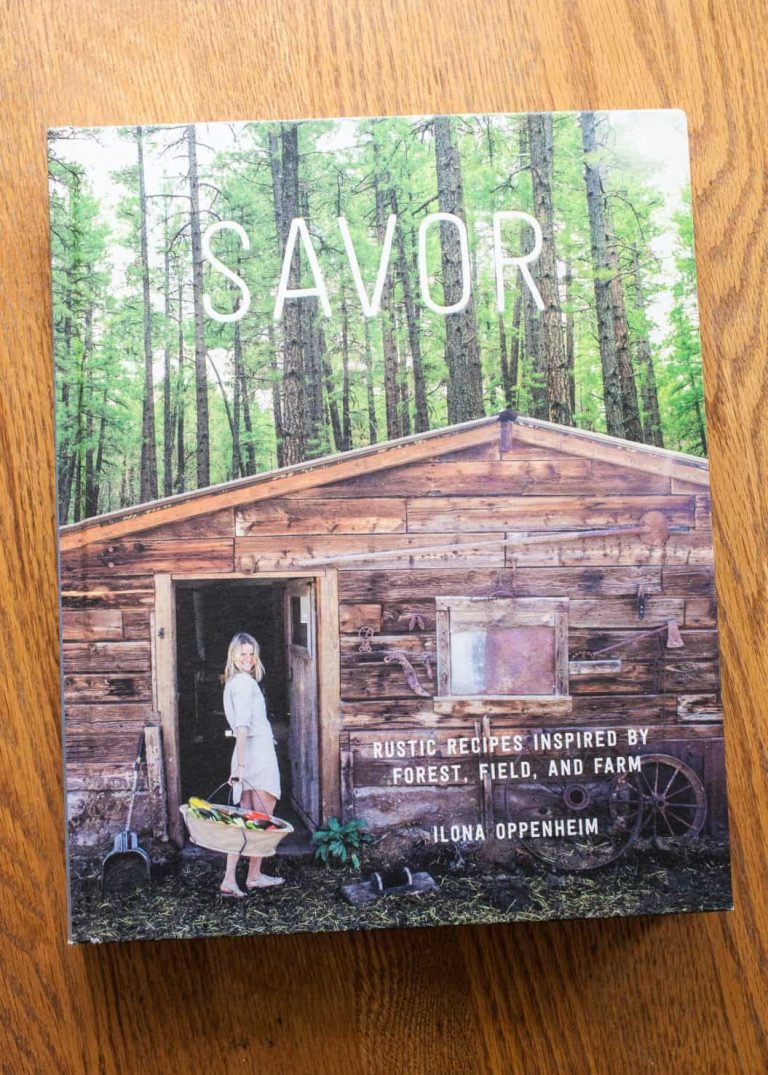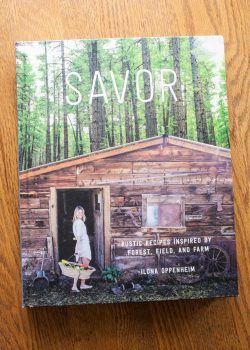 The Noshery is a participant in the Amazon Services LLC Associates Program, an affiliate advertising program designed to provide a means for sites to earn advertising fees by advertising and linking to Amazon.com.