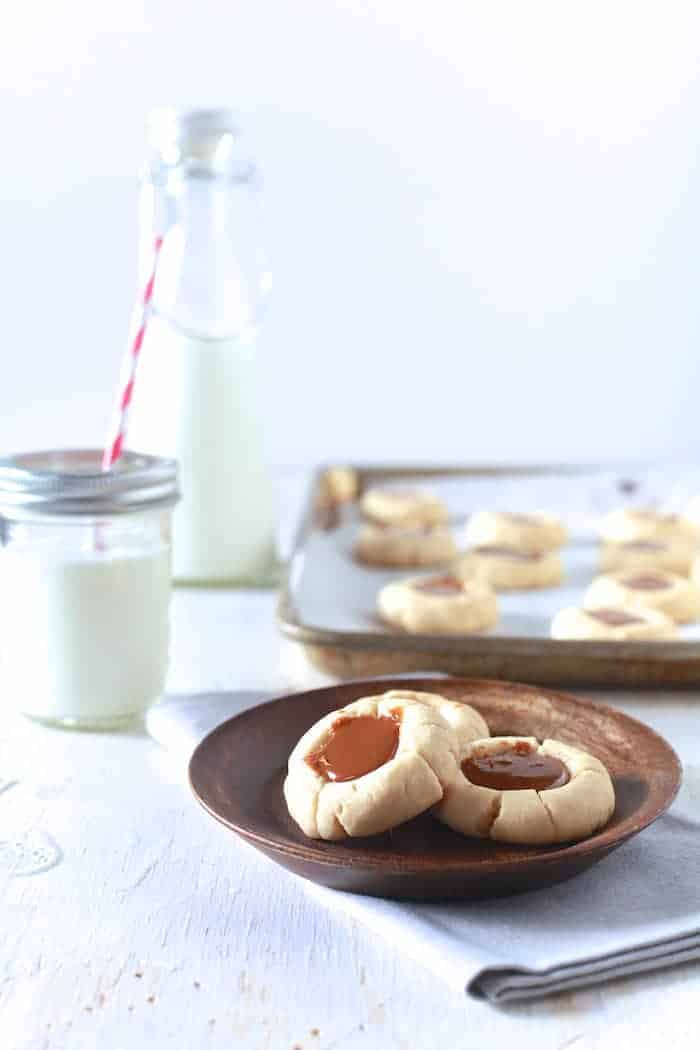 It was late on a Sunday, and I wanted cookies. It's was an overwhelming feeling of "need a cookie now"! When in the throws of a cookie emergency I first think of chocolate chip cookies. But, to my disappointment I found no chocolate chips or chocolate bars to chop for chocolate chunks in the pantry.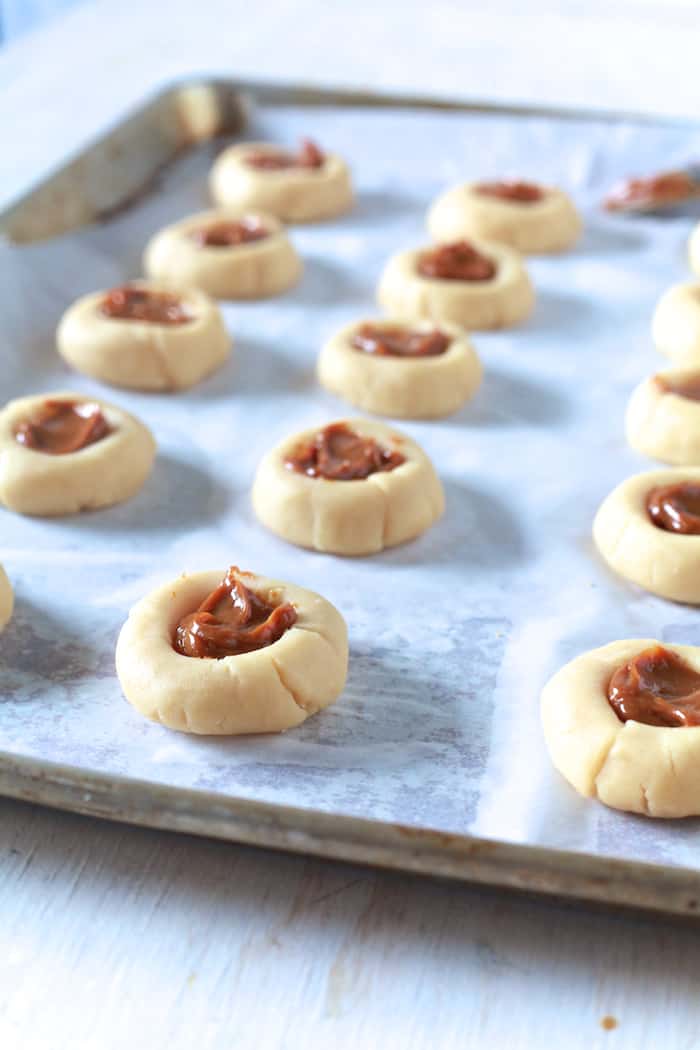 What I did find was a can of dulce the leche. My first thought was to open the can, grab a spoon and call it a night, but even that is a little excessive for me. Instead, I decided to make a cookie to use as a vessel to eat the dulce de leche. Because a cookie is less extravagant than a spoon…right?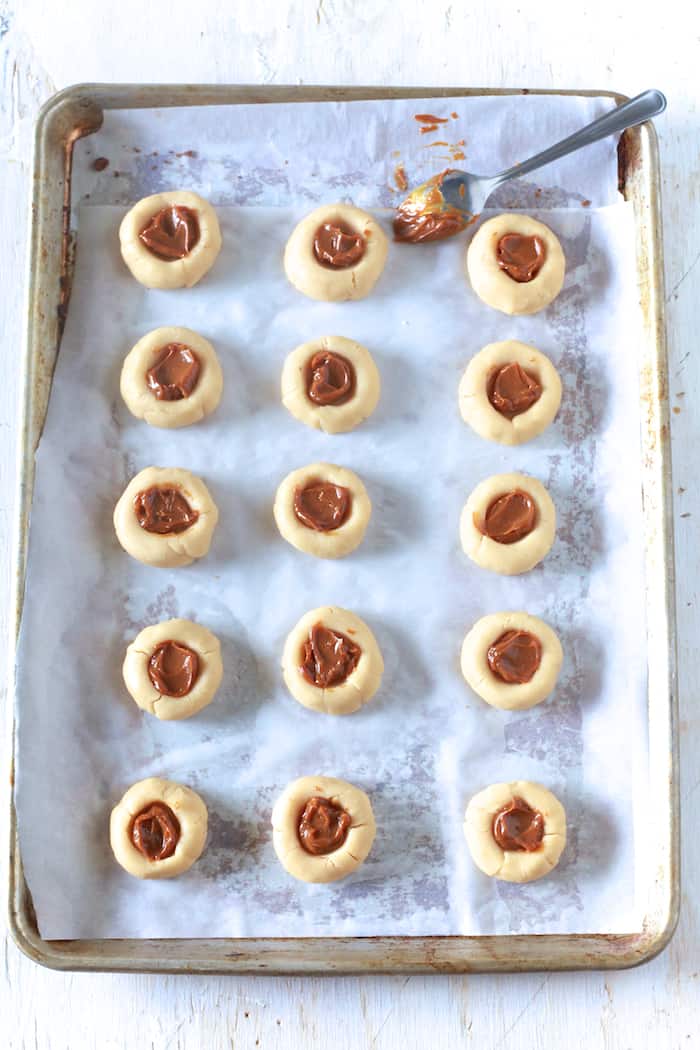 My first thought was to "stuff" the cookies with the dulce de leche, but it's too soft to shape the cookie around the dulce de leche. That is when I thought to keep it simple and just do a thumbprint cookie. And, what taste better with dulce de leche than coconut! It's perfect a little tinge of coconut and a gooey puddle of dulce de leche.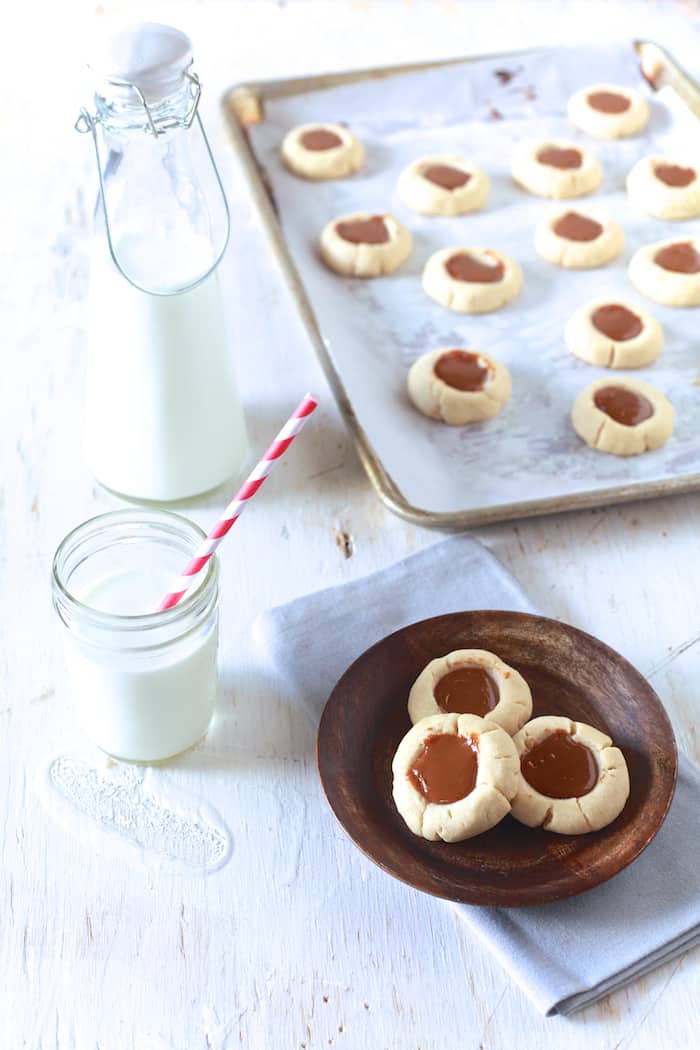 Cookie emergency averted. First I took a small bite and got crumbly, coconut and butter cookie. Then I took a big bite and got cookie and dulce de leche that stuck to the roof of my mouth. A glass of milk was required.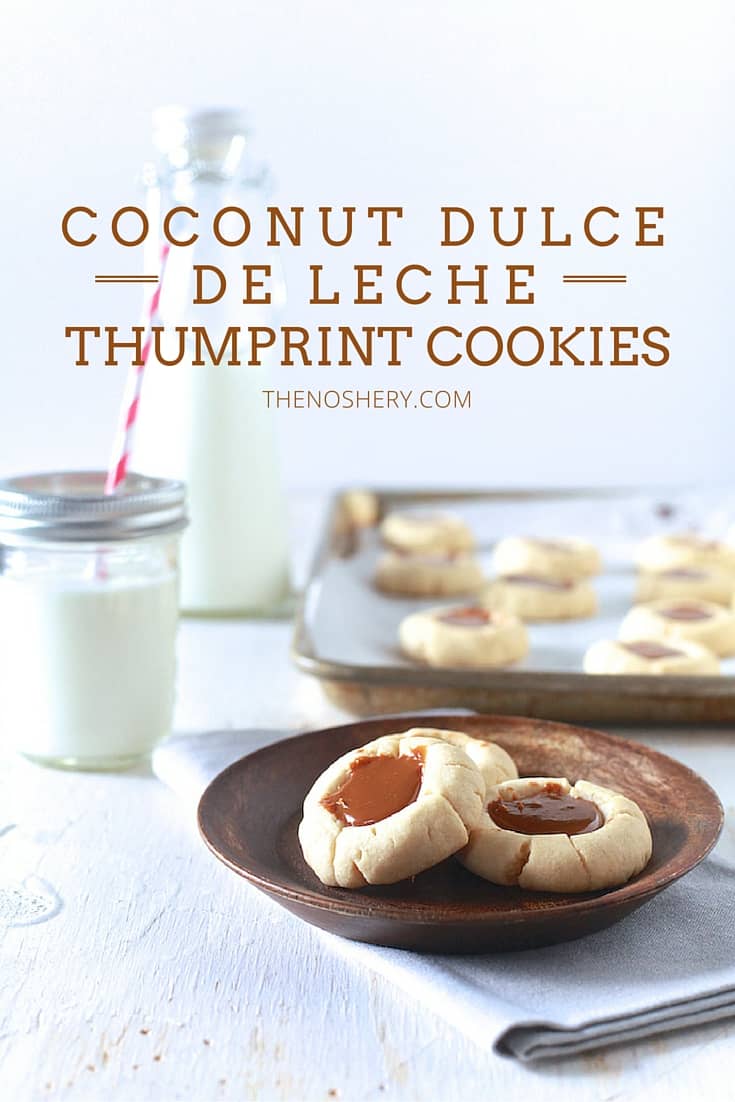 Simple, easy cookies filled with so much goodness! Great for a late night emergency or a bribe.

Yield: 18 cookies
Coconut Dulce de Leche Thumbprint Cookies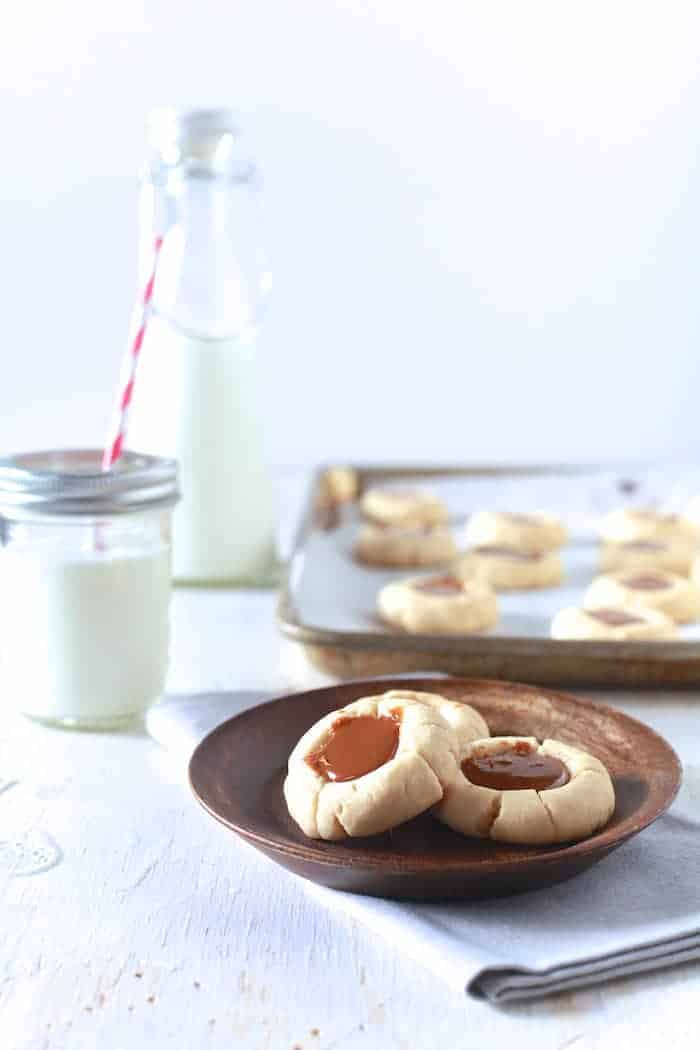 Soft thumbprint shortbread cookies filled with a sweet dulce de leche center.
Ingredients
1/2 cup sugar
1 cup butter (2 sticks)
1 egg yolk
2 teaspoons coconut extract
1 tablespoon milk
2 1/4 cups all-purpose flour
1 cup dulce de leche
Instructions
Preheat the oven to 350 F. Like a sheet pan with parchment paper.
Cream sugar and butter in a large bowl. Mix in egg yolk, milk and almond extract. Blend in the flour a little at a time, until well combined. Cover an place in refrigerator to cool.
Using a medium cookie scoop, scoop balls of the cookie dough. Roll and gently flatten the balls in the palm of your hand. Using your thumb press the center of the dough balls to make a divot. If the dough begins to break just shape to and press the breaks back together. Take a teaspoon of dulce de leche and place in the middle of the cookie dough. Place cookie on parchment lined sheet pan.
Bake the cookies for 20 - 25 minutes. Keep an eye on the cookies you don't want them to brown. Allow to cool completely, dulce de leche will be very hot.