Post by my sweet friend Ashley Daly co-owner of Retro Den in Tulsa, OK, a vintage furniture & housewares store. If your ever in Tulsa you have to check it out! 
___________________________________
Sometimes I just want to bring the outside in. It really cheers a lady up! With no summer time blooms to raid, I pressed on into my yard to see what I could find. The winter answer to home-grown bouquets? Trees and bushes. Lot's of variation in shape, color and texture.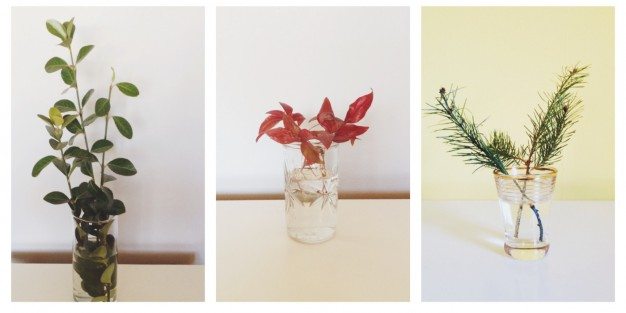 Just took my scissors and cut what I liked. I usually bring the container I plan to use so I know how long to trim the stems. Pick any cup, jar or vase that you wish you got to see more. I picked a thick glass cocktail pitcher, one of my husband's grandpa's jelly jars he always used for juice and a vintage port glass (Feel free to make bets on if I can get through a single post without saying "vintage." Ha!).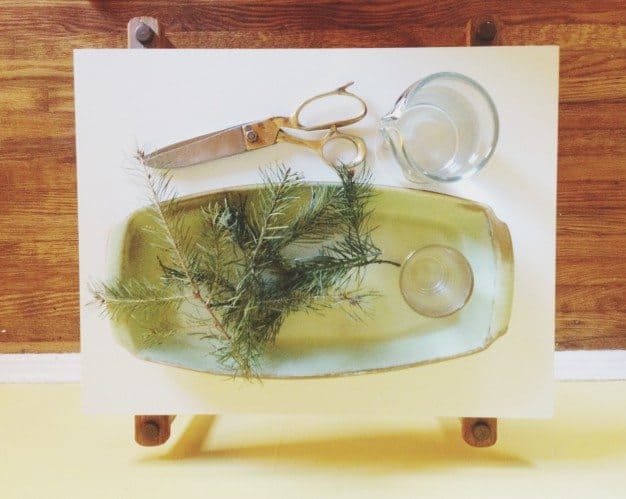 Typically, you'd want to pull off any growth on the portion of the stem that will be in water. This helps keep the water clean longer and the arrangement fresh. I did that on two of my pieces today, but a recent trend of submerging foliage into water made me curious. Look how beautiful the leaves look in water! It lends an ethereal specimen-look to your shelves.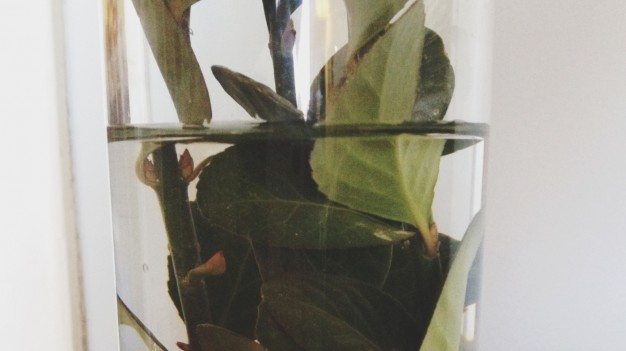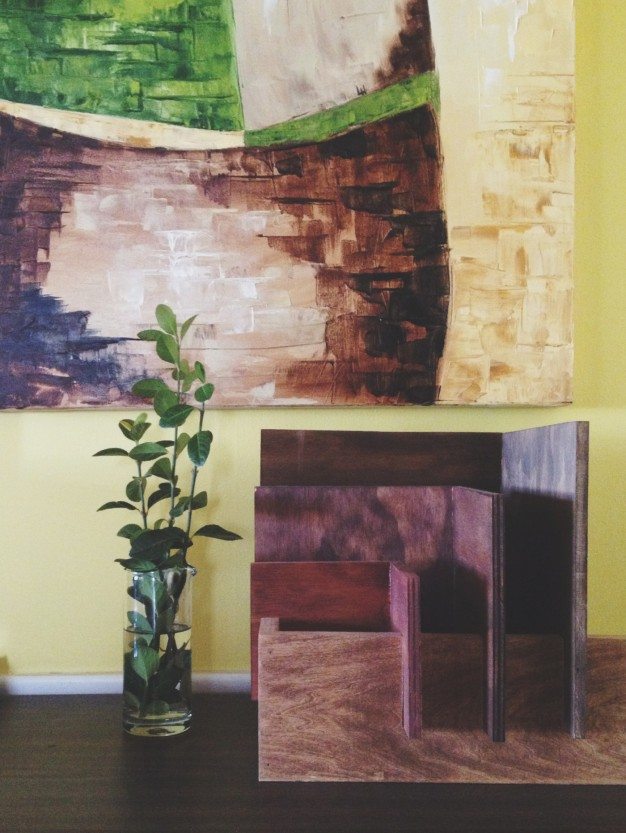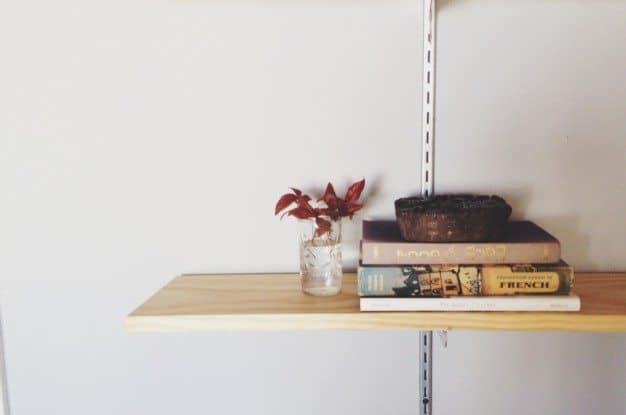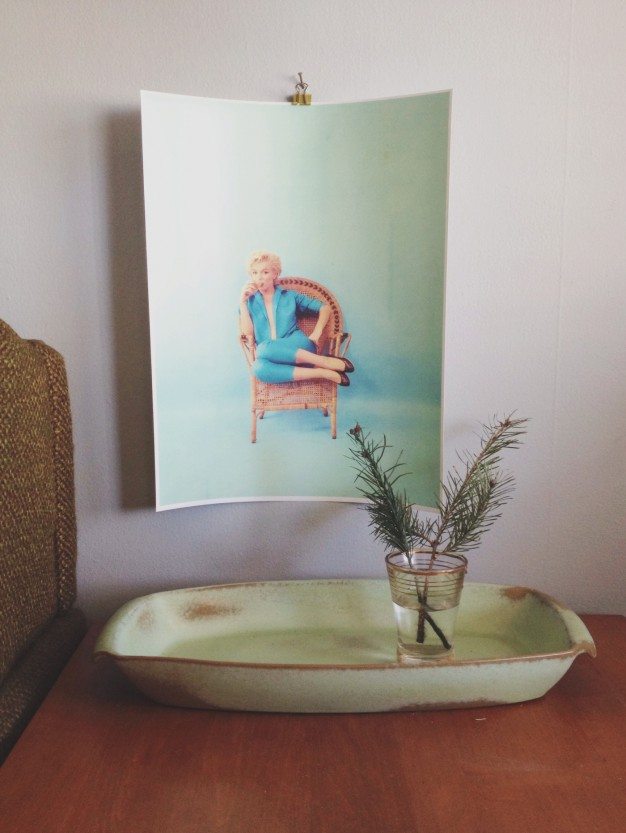 If we are being honest, those pine twigs are from the Christmas tree I took out to the curb recently. All lazy folks like me who didn't get that feat done earlier can enjoy clipping a few sprigs for your continued pleasure. Or! I noticed on my walk last night that there are other trees still being sat by the curb…you could clip from them too! Your neighbors can think you are just as crazy as mine think I am.
Curb shop or yard shop (Probably only your own yard.), these happy arrangements are easy. They add quick warmth and vibrancy to your home.
-Ashley Daly
@retrodentulsa
#nosheryhomelove
P.S. Bonus photos! My partner in crime and business, other Ashley, raided her backyard too! See her arrangements on Instagram. Just look up #nosheryhomelove .