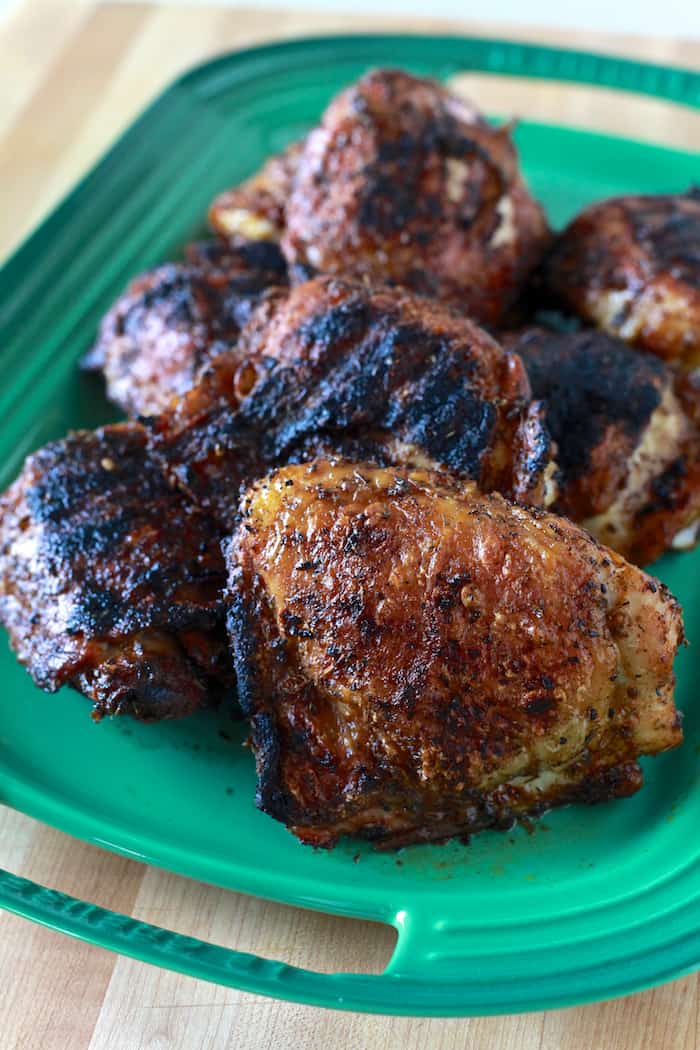 On the 4th of July grills will ceremoniously light up across the land. People will gather to celebrate this great country's independence with grilled meat, cold salads, a brew or two and a grand finale of fireworks. Grilling meat and blowing stuff up, we really know how to celebrate!
Grilling meat, especially over a charcoal grill, brings out an amazing depth of flavor in meat. I love grilling. It's a magical thing! Amazing things can happen with some meat, a few simple ingredients and a grill. It's also a great way to get the husband to "make" dinner.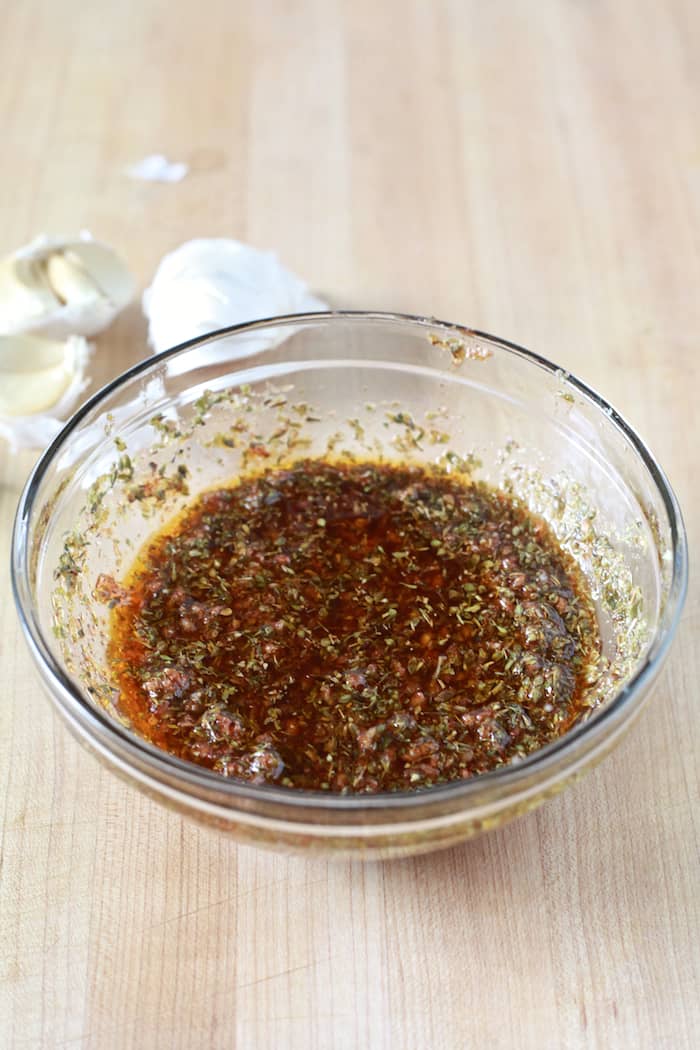 I have this grilled chicken recipe that will knock your socks off! I dare say it's the best grilled chicken recipe ever! I know that's an obnoxiously bold statement but, it's seriously pretty amazing. I don't know why I haven't shared this recipe sooner. I guess I've been a little selfish.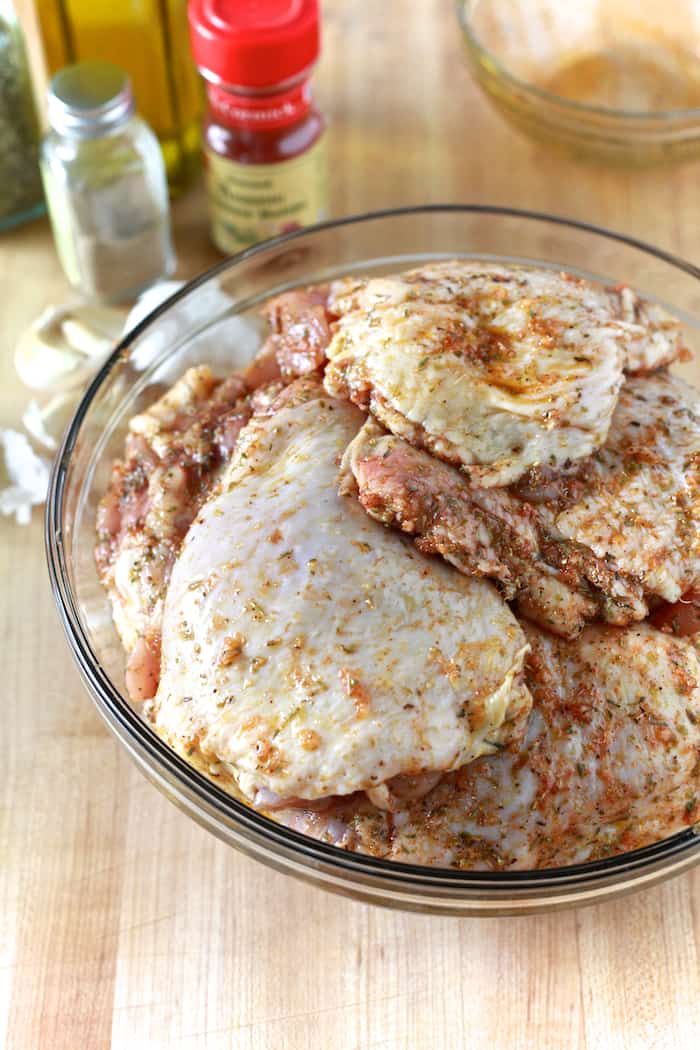 The rub is made of garlic, oregano, salt, coriander and achiote for color and some extra smokiness. It's so simple, it's stupid. Rub it all over the chicken like you're giving it a Swedish massage. And, throw it on the sauna…I mean grill. Is this getting weird? I think I may love this chicken a little too much.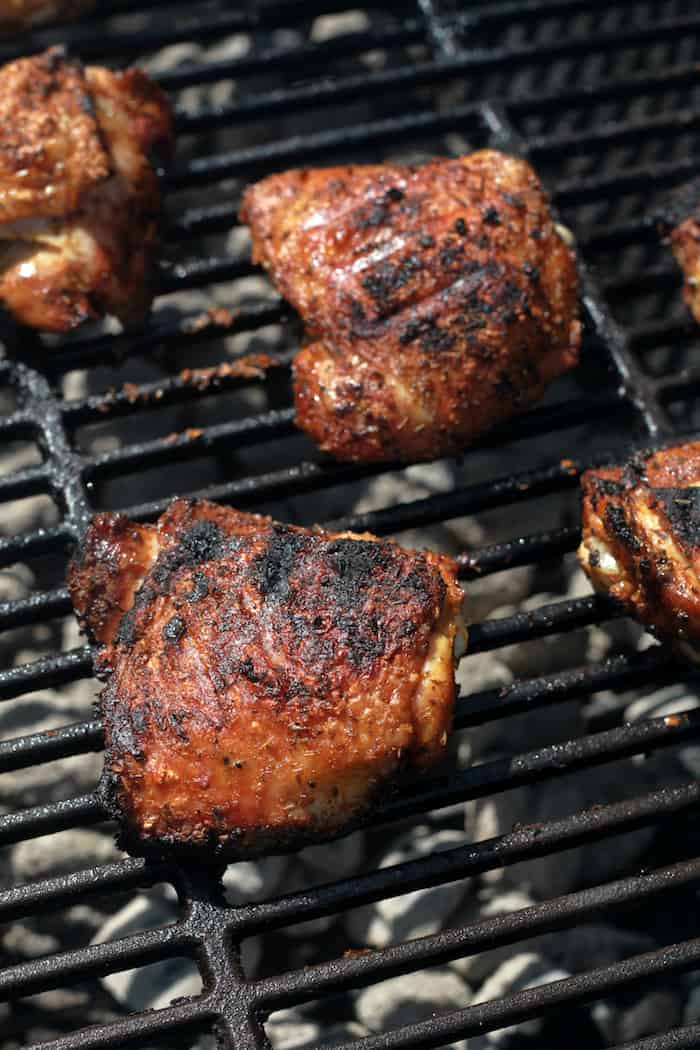 I always use chicken thighs. It's the best part of the chicken, but you can use whatever cut of chicken you want. However, chicken thighs are the best. I'm just saying. They are the juiciest and are super hard to dry out. Their perfect surface to fat to meat ratio means they produce the crispiest skin. Mmmm…crispy juicy, HELLO!!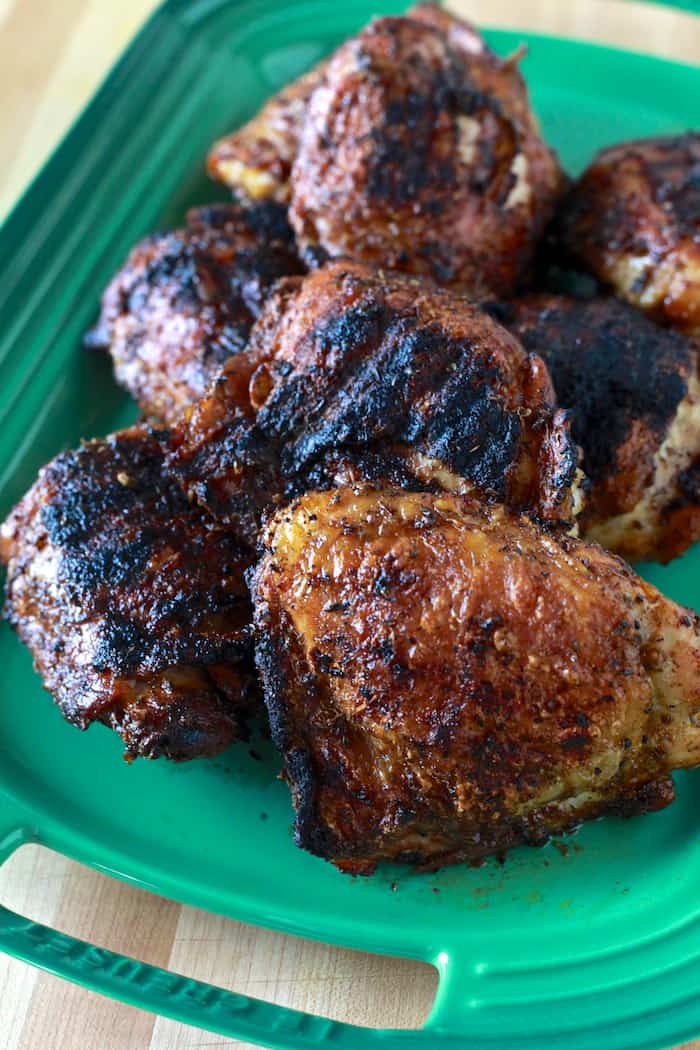 Enough talking about the awesomeness of this chicken. Go make it and judge for yourself. I promise it will become a regular part of your rotation.
Do you have a recipe you're so proud of you dare call it the best ever? What are your plans for the 4th?
Best Grilled Chicken Ever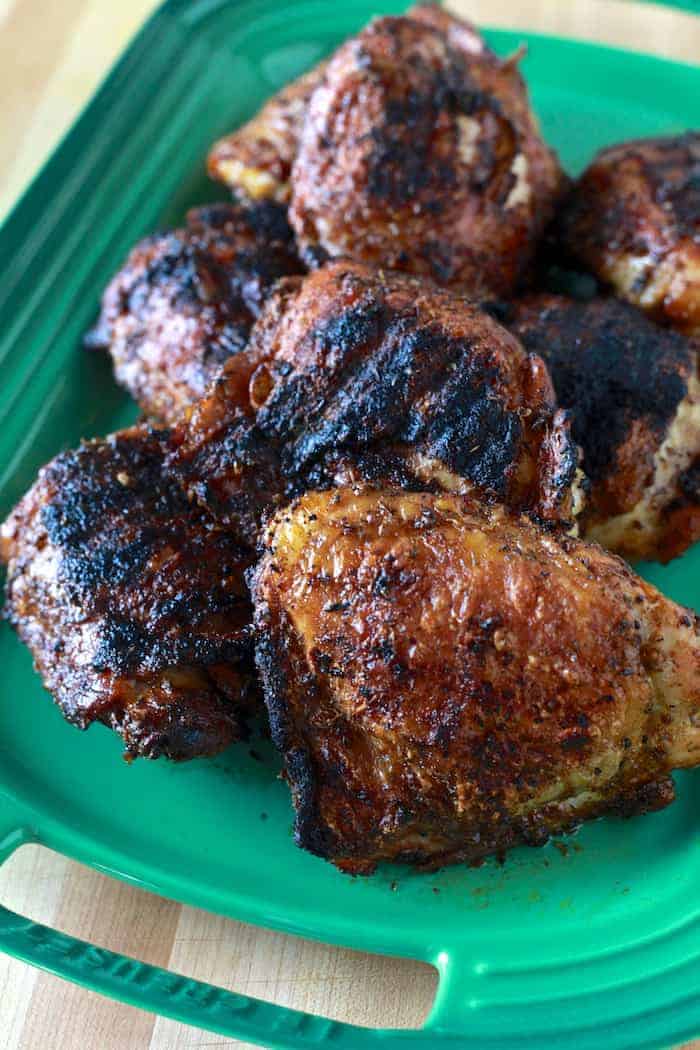 Ingredients
Rub
4 cloves garlic, minced
3 tablespoons oregano
4 teaspoons kosher salt
1/2 teaspoon ground achiote
1 teaspoon coriander
1/4 cup olive oil
[br]
5 lbs of chicken thighs
Instructions
Combine all rub ingredients in a small bowl and mix until well combined.
Trim the excess skin from the chicken thighs. Season chicken with wet rub, cover and refrigerate for 30 minutes to marinade.
Prepare a grill for medium-high heat. If using a charcoal grill set the coals low, if using a gas grill set to medium heat. Grill chicken, skin side down, turning occasionally until cooked through and an instant-read thermometer inserted into the thickest part of thigh registers 165°, 25–35 minutes.
Eat all the chicken!