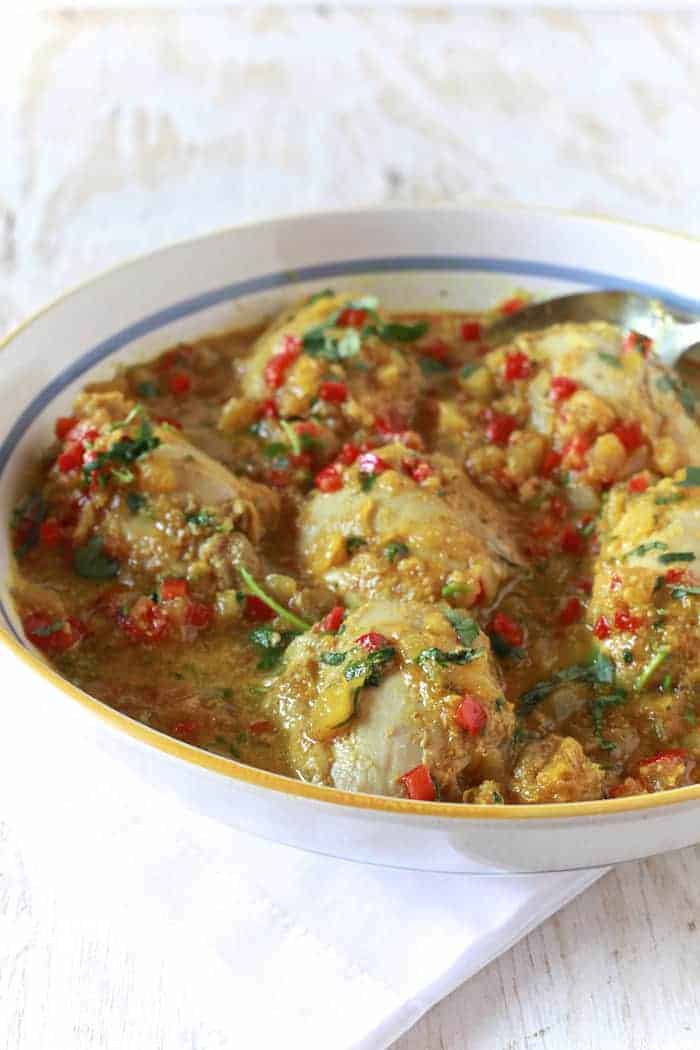 One of my very first recipes that I created all on my own were some Pineapple Curry Glazed Chicken Skewers. It was my first time "winging it" and they turned out to be entirely edible! I was so proud of myself! I had been blogging for awhile but, I had always recreated someone else's recipe or just make small tweaks to an existing recipe. This was the first I did completely on my own. I danced in my seat with joy while I devoured every last bite.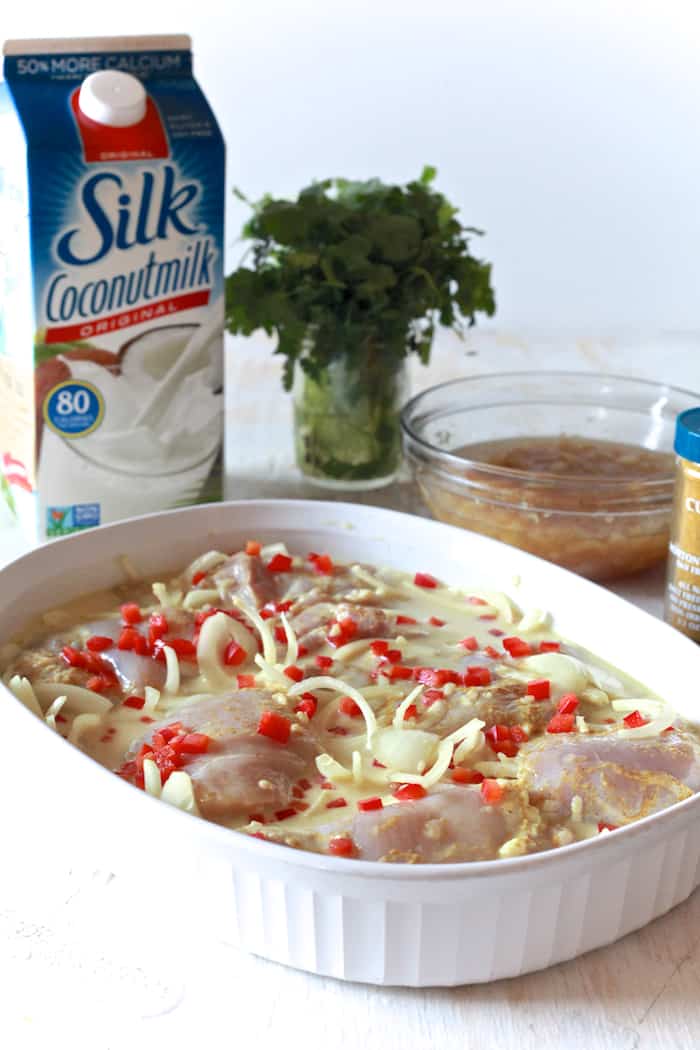 When I was asked to create a recipe using Silk coconut milk, it made me think back to that first recipe I made all on my own. And, I thought it would be the perfect dish to recreate for dinner. But, I wanted it to be easy, something that could be made as an effortless weeknight dinner. A one pot kind of thing. Besides I love coconut milk! Coconut milk in my cereal, in soup, with cookies and this time in my chicken. Coconut milk all the things!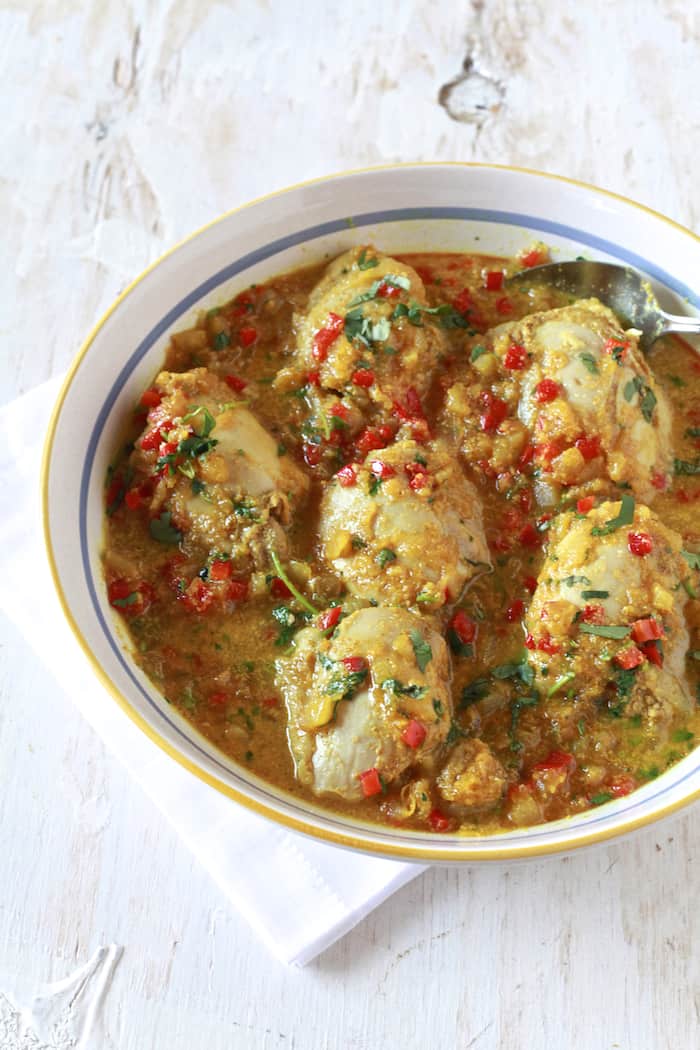 On weeknight one pot meals are kind of a life saver. I love meals like that! We all need more simplicity in our lives and fewer dishes. Sometimes when I cook I turn around and suddenly my sink is overflowing with dishes. How does this happen!? And, the dish washing fairy is nowhere to be found. Why has the dish washing fairy forsaken me?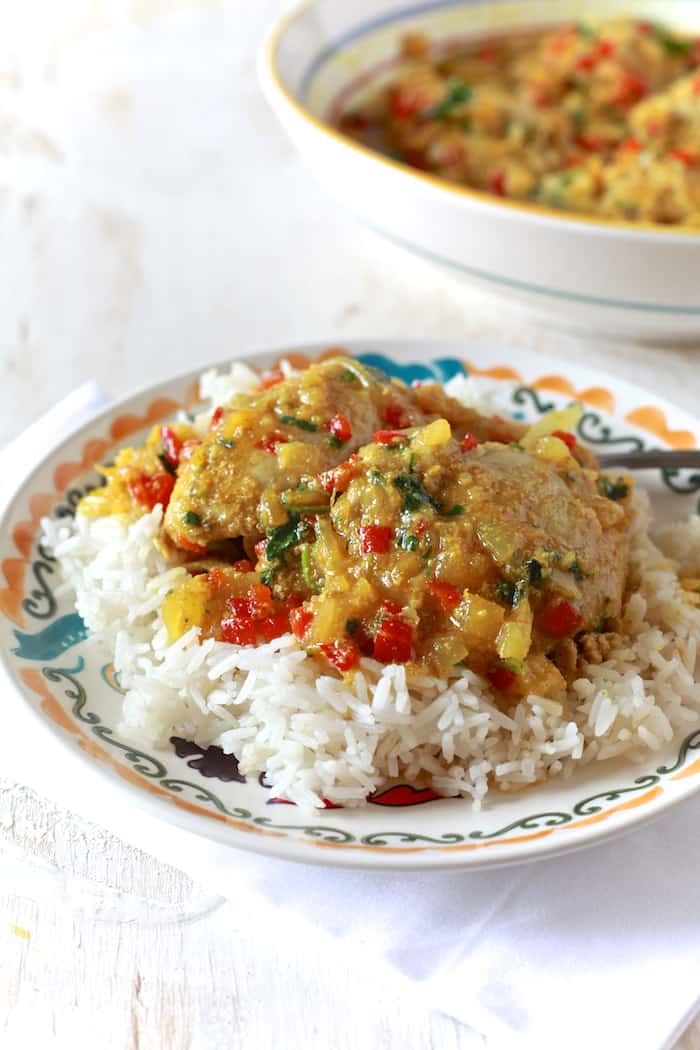 I love this dish not only because of its simplicity but, it's making dinner interesting without being complicated. Coconut milk, pineapple and curry are a match made in heaven. It makes a sauce that will knock your socks off. Perfect to serve with some naan bread or fragrant jasmine rice. Trust me your whole family is going to love it and you will too, because you won't need no stinking dish washing fairy.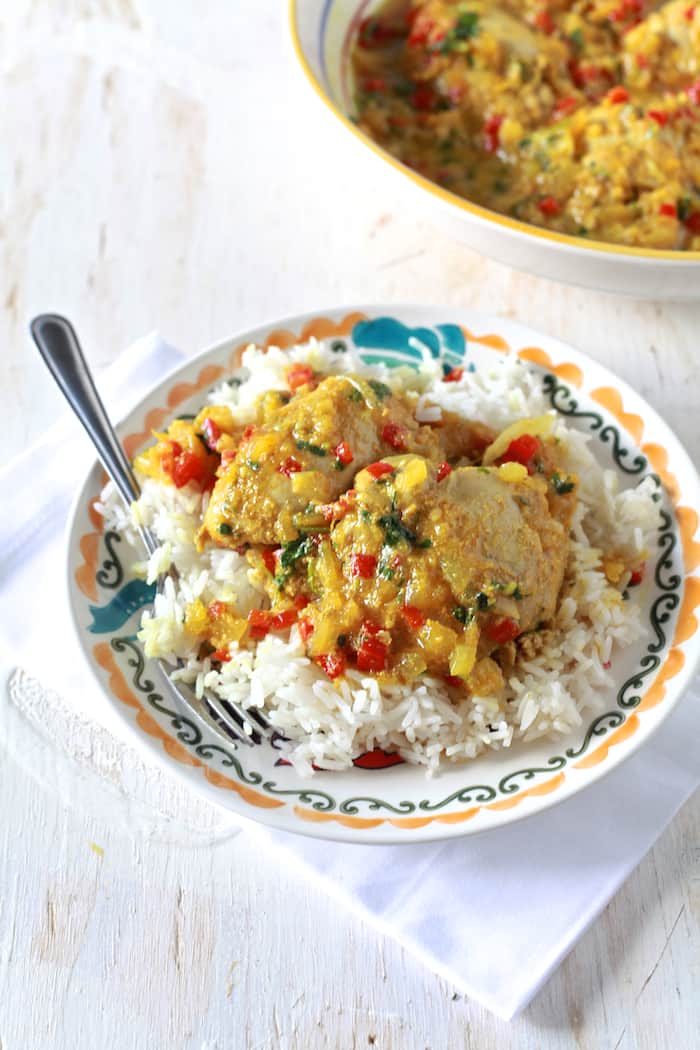 I swoon over this dish! I love it because it's easy, comforting and slap your mama tasty. Not that I condone slapping your mama. It's just a figure of speech. The next time you're looking to make something different and easy for dinner I would highly recommend you make some pineapple coconut curry chicken.
Make sure to pay a visit to Silk for more recipes and a $1.oo off coupon.

Pineapple Coconut Curry Chicken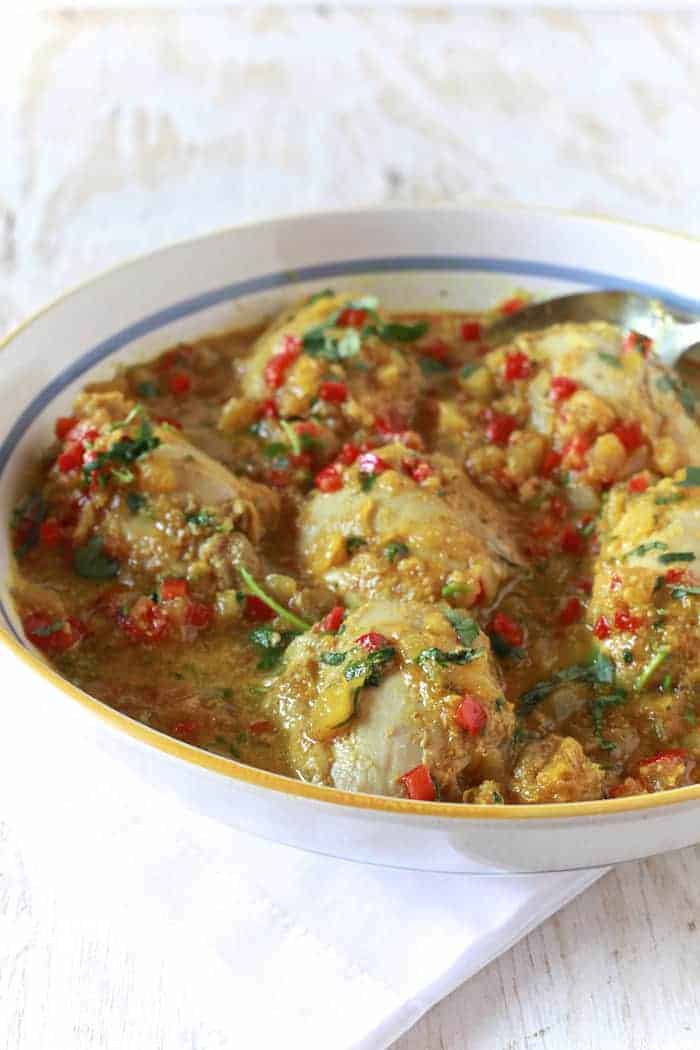 Ingredients
6 chicken thighs, skin removed
1 cup Silk Coconut Milk (Original or Unsweetened)
1/4 cup honey
4 cloves garlic
1/4 cup red pepper, minced
1 small onion, minced
2 Tbs vegetable oil
1 cup crushed pineapple
2 Tbs curry
1 tsp vanilla
1/4 cup cilantro, minced
juice from 1/2 lemon
Instructions
In a large resealable bag combine chicken, Silk Coconut Milk, honey, garlic, red pepper and onion. Shake and massage together until well combined. Refrigerate and let marinade for 30 minutes.
Heat vegetable oil over medium-high heat in a large skillet. Transfer chicken to skillet and brown on both sides. Pour marinade over chicken bring to a boil, lower heat and simmer for 20 minutes.
Combine pineapple, curry, and vanilla. Pour pineapple over chicken continue to simmer for 10 - 15 minutes. Toss in cilantro and lemon juice, serve over rice.
This is a sponsored conversation written by me on behalf of Silk. The opinions and text are all mine.