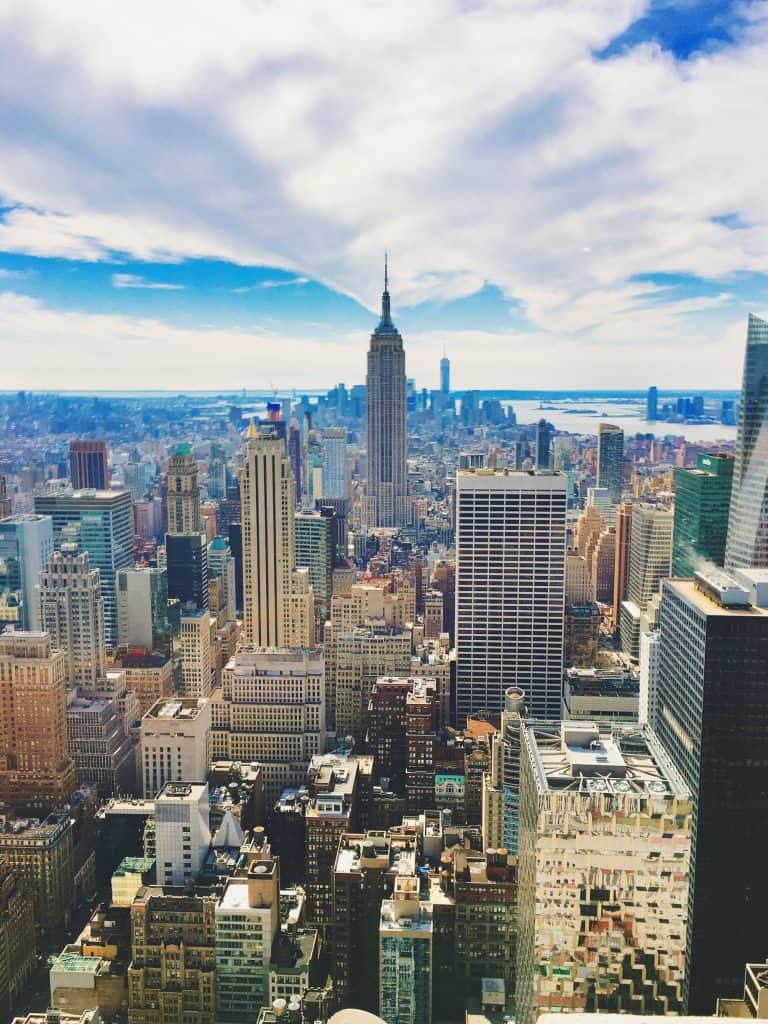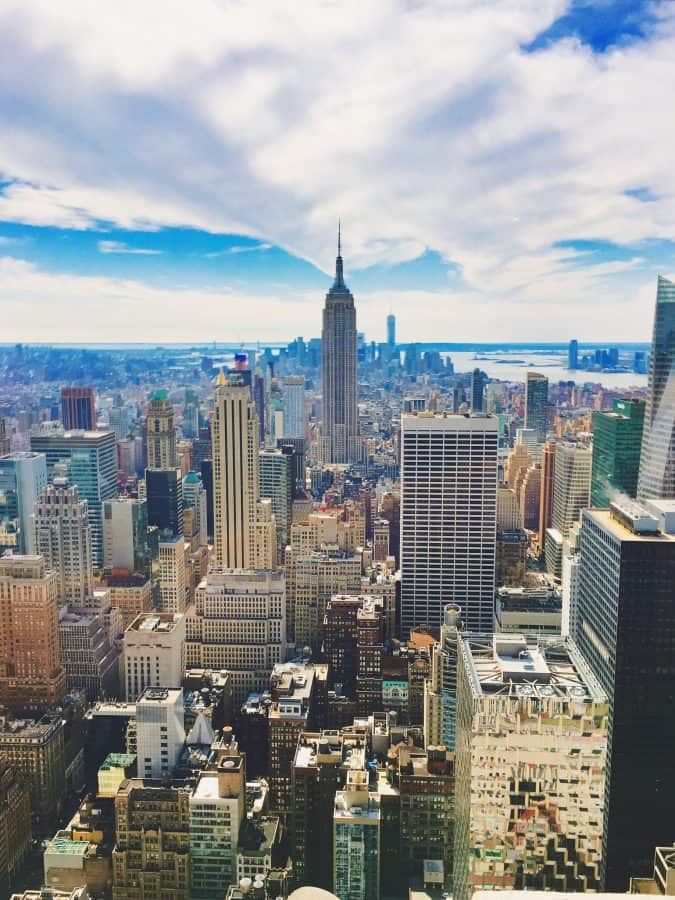 A few weeks ago I jumped on a plane and flew to New York City to spend five days with two of my best bloggy friends Rebecca (Foodie With Family) and Mary (Barefeet in the Kitchen). But a month before we flew into NYC I put my organizer hat on and planned out a trip.
When I plan my trips, I shy away from planning them a la Griswold with every hour, minute, and moment planned out. My plan of attack is to have a few set scheduled items and then a list of things to do. I like to keep it footloose and fancy-free.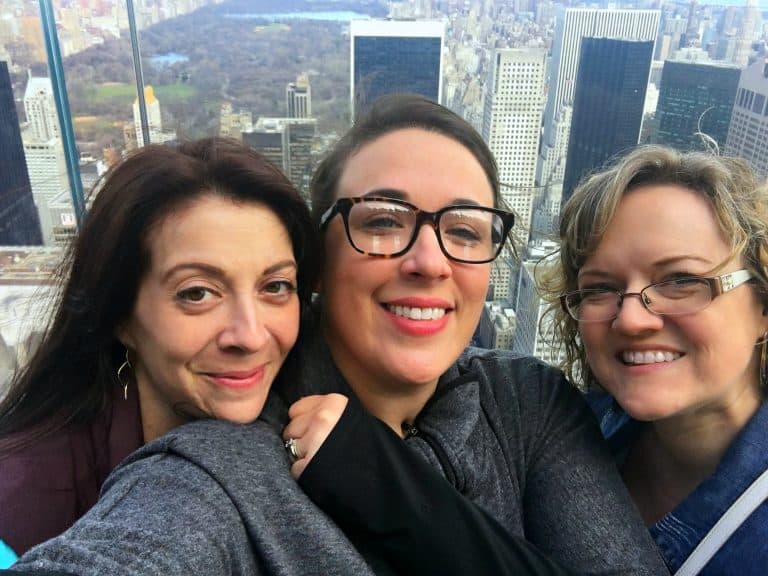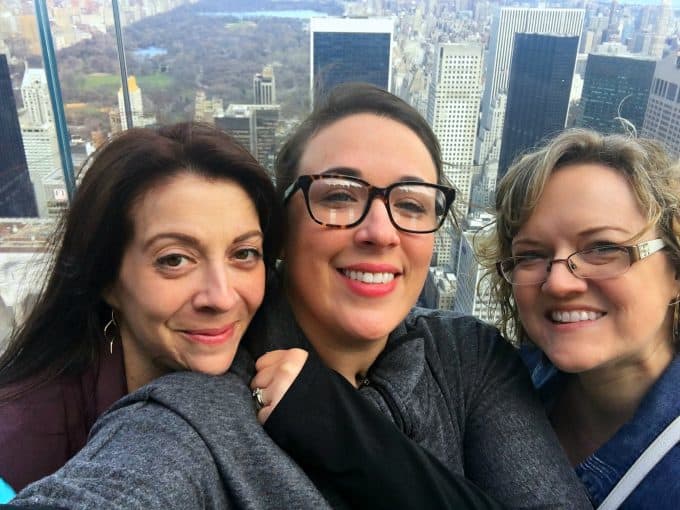 Here are 7 tips for planning a trip to New York City.
Make dinner reservations, at least, a month in advance
I know this may sound excessive but, in order to have a stress-free dinner experience in New York City I strongly encourage you make dinner reservations. Most restaurants in New York City are very small which means tables are limited. If you just show up for dinner, nine times out of ten you are probably in store for a long wait and a late dinner. Use OpenTable to search restaurants, read reviews, and make reservations.

Make a list of cheap eats
New York City is a walking city. There is no doubt that at some point during the day after walking for miles you're going to get hungry. But then the question is where to eat. Making a list of cheap eats to have on hand makes it easier to figure out where to stop in for a quick bite.
Get a City Pass or Explorer Pass
If you plan on visiting some New York City attractions like the Top of the Rock at Rockefeller Center, Metropolitan Museum or Empire State Building I recommend looking into City Pass or Explorer Pass. Most attraction visits average $35 per person but, you can save yourself some money with these passes. My personal choice is the Explorer Pass. You can purchase a pass to visit 3, 5, 7, or 10 of 35 attractions. Which saves money and allows a great deal of flexibility.
Consider Airbnb
There is not doubt that lodging in New York City isn't cheap. So, may I suggest checking out Airbnb! For those who are not familiar with Airbnb it's a service where individuals offer their homes for guests to book. No they don't stay with you. You get the house all to yourself. When booking for lodgings in New York City with Airbnb make sure you read through the reviews and ratings.
Why consider Airbnb? It's cheaper and you get a kitchen! For our trip we reserved an apartment on the lower east side for four nights and paid $350 each for all four nights. A single night at a hotel in New York City can cost $350! Also, it was fun to have a kitchen and enjoy a night in for dinner. But, we were three food bloggers on vacation so, we like having a kitchen.
Lyft shared ride hack
The cheapest way to get around New York City is with your own two feet but, feet get tired. Of course, the next cheapest way is to take the Subway. But, there is a way to hack some rides. If you're not familiar with Lyft it's another ride-share service. It's basically Uber's fun cousin.
Download the Lyft app to your phone and invite fellow traveling friends.You will receive a $20 credit for one ride for each person you invite who joins and uses Lyft.  So, if you invite two friends who are traveling with you, you will receive a credit for two rides for $20 each.  Then each of your friends will get a credit of $10 for 5 separate rides. That is a total of $140 in credits!
VERY IMPORTANT DETAIL! Do not invite your friends until everyone is in New York City. This works if you all are in the same area. Not sure why, something about approved cities. But, I know it worked for us when we were all in New York City.
This was a life saver after a long day of walking and dressed up dinners in heels!
Create a Google Map
Did you know that with Google Maps you can create a map with saved locations? This this is awesome! When you open the map using your Google Maps app on your phone and see where you are and what locations you saved are near you.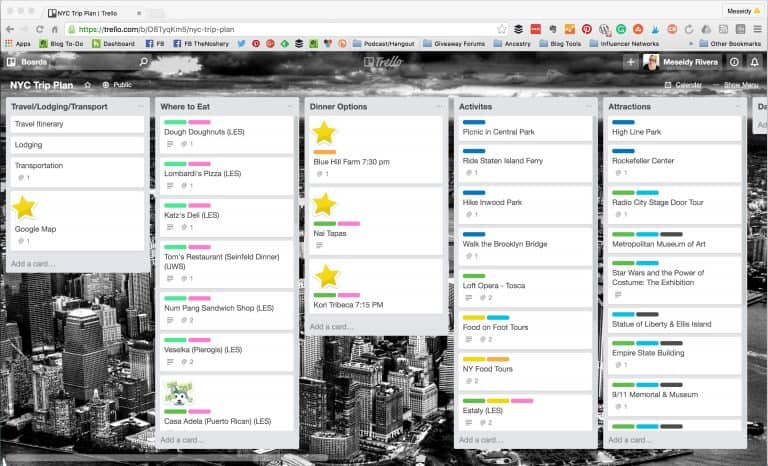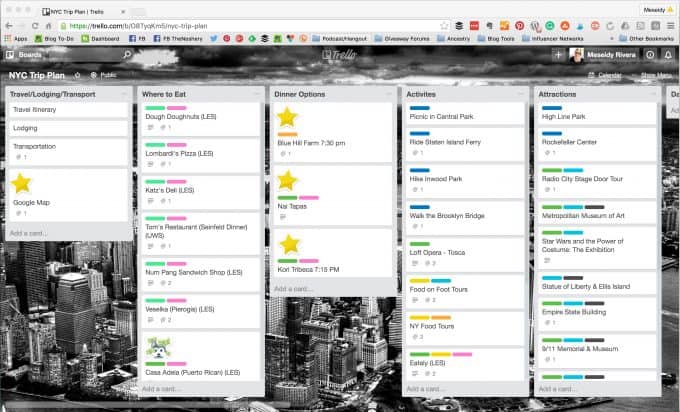 Use Trello
Trello is an awesome and easy to use online organizer. With Trello you can save all your locations, attach files, links and plan out your days! You can even invite fellow travelers to view and edit the board. And, there is even a app you can download. It's freaking awesome! You can check out the Trello board I made here! If you decided to open a FREE trello account you can use it as a template to create your own New York City Trip board! I even have a link for the Google Map I created!
Stay tuned for more details about our trip to NYC and all the amazing food we ate. Including one of the most amazing dining experiences of my life.
Are you following me on Instagram, Twitter, Facebook and Pinterest? Want to get some peeks behind the scenes? Follow me on SnapChat @TheNoshery!  
Thanks for reading and subscribe to The Noshery email list to have each post delivered straight to your inbox.