Sometime between October and November we took in a stray chocolate lab we named Girlie.  At the end of January, Girlie and Jake learned about the birds and the bees.  Yesterday after a short road trip we came home to a proud Mama of 8 puppies.    She caught us a little by surprise, we though she was going to have the puppies tomorrow.
Mama is doing well and so are all the puppies.  She had 4 females and 4 males, 3 black, 2 yellow and 3 chocolate.  Look at those cute little paws and tiny tail.
The girls all weigh 10 oz, three of the boys weight 12 oz and one big boy weights 14.5 oz.  He is HUGE!  That's him, the yellow one in the middle.  His head reminds me of Brain from Pinky and The Brain.
He hardly never lets go!
So anyone want a lab puppy in 8 weeks?
0
Follow The Noshery
Are you following me on
Instagram
,
Twitter
,
Facebook
and
Pinterest
?
Want to get some peeks behind the scenes? Take a picture of my snapcode and follow me on
SnapChat
!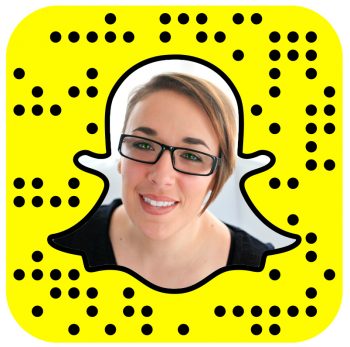 Subscribe to
The Noshery email list
to have each post delivered straight to your inbox or
follow my blog with Bloglovin.