This week was a busy, busy week. Full of projects and some news. In case you missed my little social media blitz, we are moving to Dallas, TX. We won't know exactly where until we find a place to live, but we are definitely headed to Dallas come late October or November. The coming weeks will be filled with travel, house hunting and packing. Yipeeee!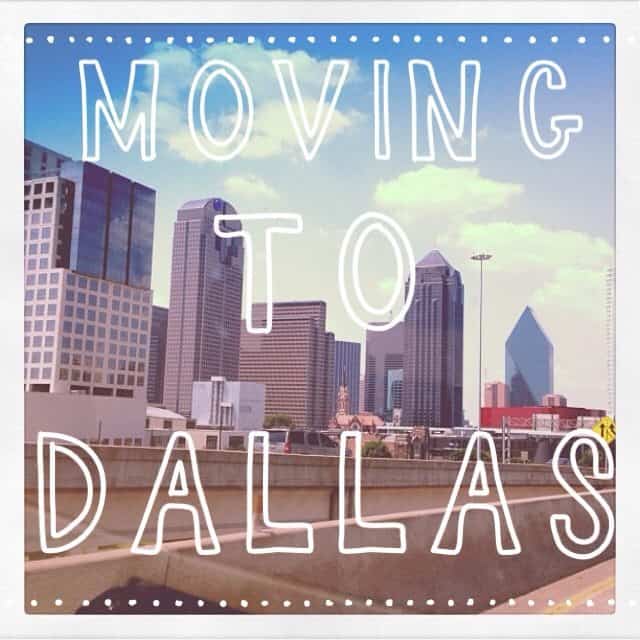 In addition to a move we decided to throw in redecorating a camper. Which is what I have been working on pretty much all week-long. First I spent several days making all new curtains, grey with a yellow geometric detail.
Then OB and I spent our Friday night removing cabinets doors, because that is what cool people do on Friday nights right? Remove cabinet doors from 40 year old campers?
On Saturday we dropped the camper off to get a check-up and general maintenance. That is when things got really wild, we painted cabinets doors! Partaaay!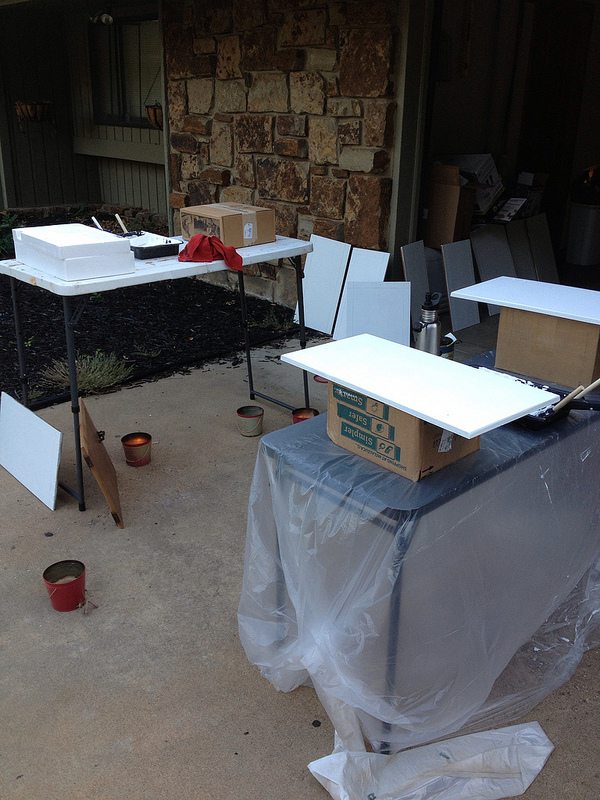 But you probably want to see this camper that we are doing all this work on. Let go on a little tour. It's a 23 ft. 1972 Arrow Flite Camper. Built just down the road in Broken Arrow, OK. It looks like it was built by an old mobile home company. The camper is even built on a mobile home frame.
The exterior is all aluminum with a metallic yellow stripe. We are hoping to get it buffed and shined up down the road. It will be challenging with all the ridges.
My favorite exterior feature are the curved corner windows & the cute aluminum awning.
I just LOVE these windows!
These are the dining area benches that can be laid flat and turned into a bed. I should have photo graphed them in the trailer but I got distracted and wasn't about to drag them back inside. 😀 They appear to be in good shape, just need some reupholstering.
Let's take a step inside. This is the dining area where the benches would be. The table folds down to store away and has a leaf to extended when in use. We plan on painting the interior, changing out the light fixtures and putting in a new vinyl wood floor.
To the left is the kitchen. A pretty decent size kitchen for a camper, which includes a 4 burner stove and a huge oven.
Look at this thing it's gianormous! I mean relatively speaking for a camper. Plan is to buff and shine this thing up.
On the other side is the refrigerator, microwave & pantry.
Here is a shot straight down the camper. You can get an idea how it flows. I plan on ripping out that hideous divider thing. It's all sticky and falling to pieces.
Now follow me to the bedroom. A little nook for the bed, with hideous light fixture.
Next to the bed is a bounty of storage and a counter top. Also more painting.
Finally the bathroom. It has a yellow sink, toilet an tub to match the yellow stripe on the outside.
For now we are just planning a major cleaning, paint and new shower curtain. We are going to hold on to the very 70s gold marble detail in the shower for now.
Finally next to the bathroom is more storage and a second door to the outside.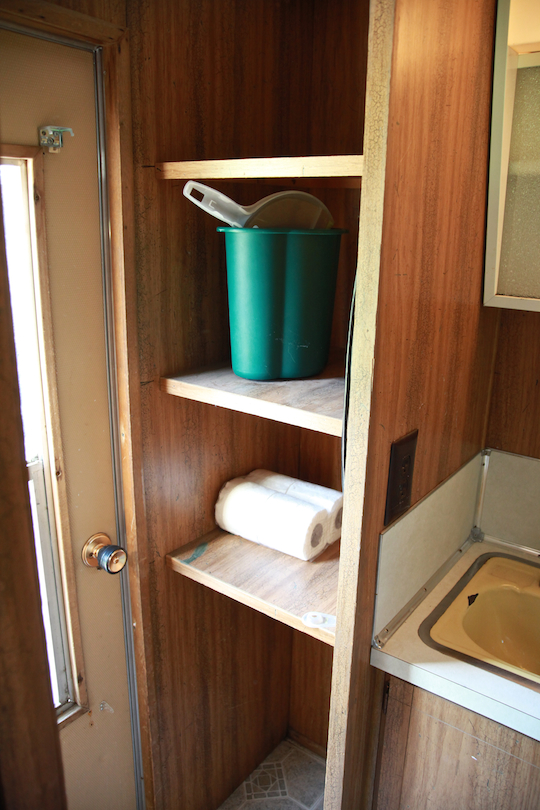 There is the full tour of our new "to us" vintage camper. Stay tuned for updates on the "redo". We hope to get the camper back sometimes this week so we can start paining the interior and put all the cabinet doors back on.
Here is a small break down of what we have planned in no particular order.
Paint interior white and gray.
New blonde vinyl wood floors.
New cabinet hardware
New light fixtures
New A/C
Reupholster benches
Buff & polish range
Buff & polish exterior
New curtains
New bedding
Replace medicine cabinet
Technical stuff husband wants to do. 😀
Lots of exciting changes coming and hopefully soon some weekends at the lake.