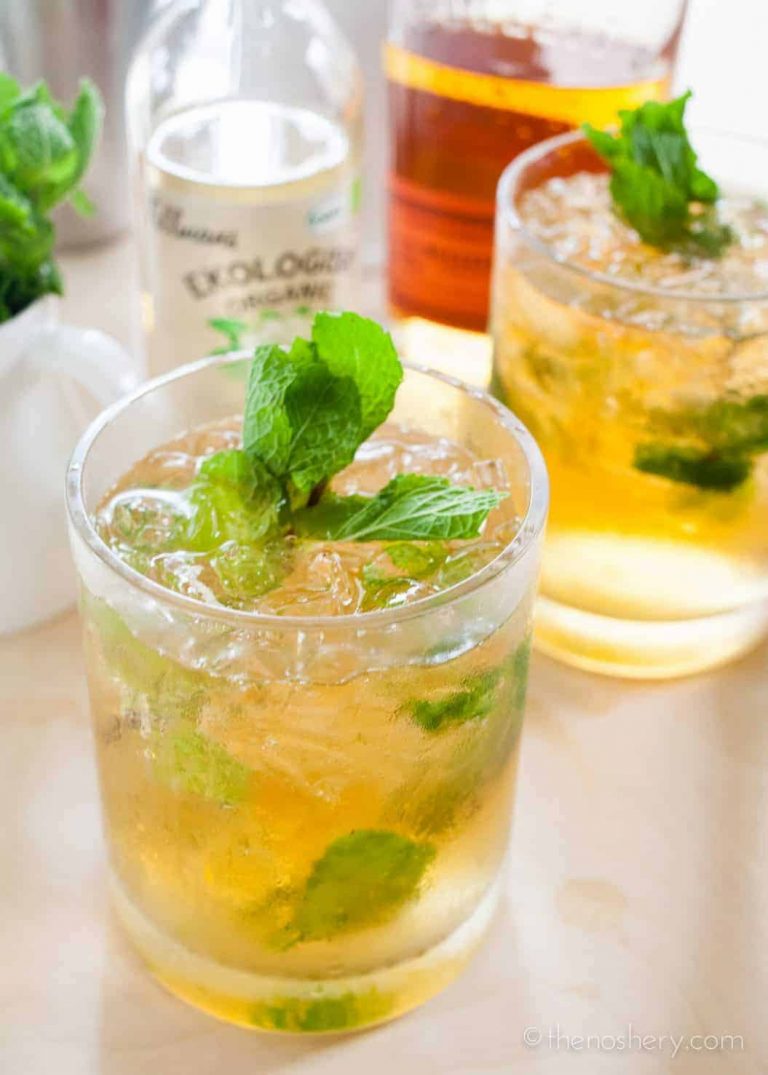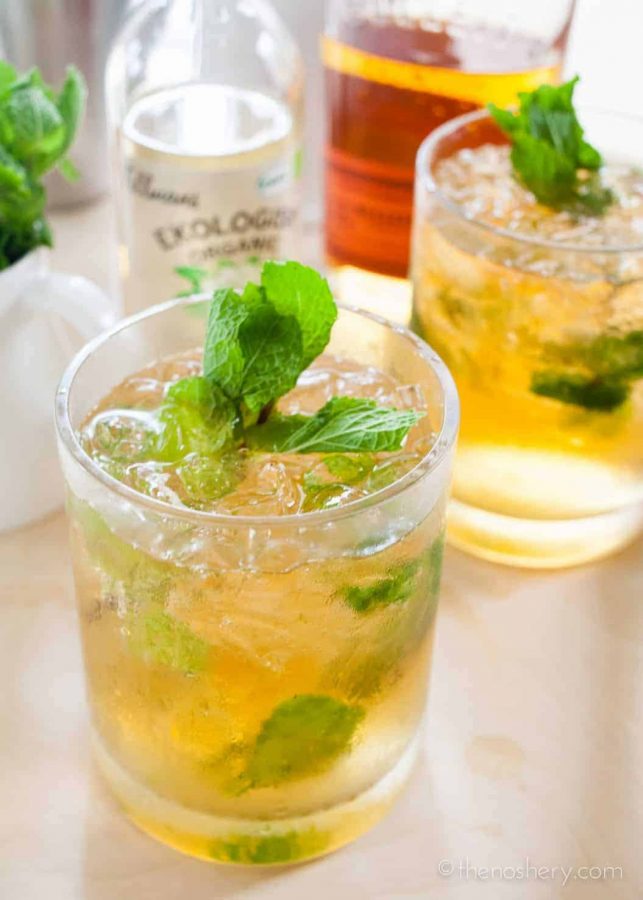 The weather in Texas during May is fickled but the sun is starting to make a regular appearance and I am digging it! We are spending long evenings out on the deck grilling and enjoying some refreshing adult beverages. The one cocktail that I think is the most refreshing on a warm day is a mint julep.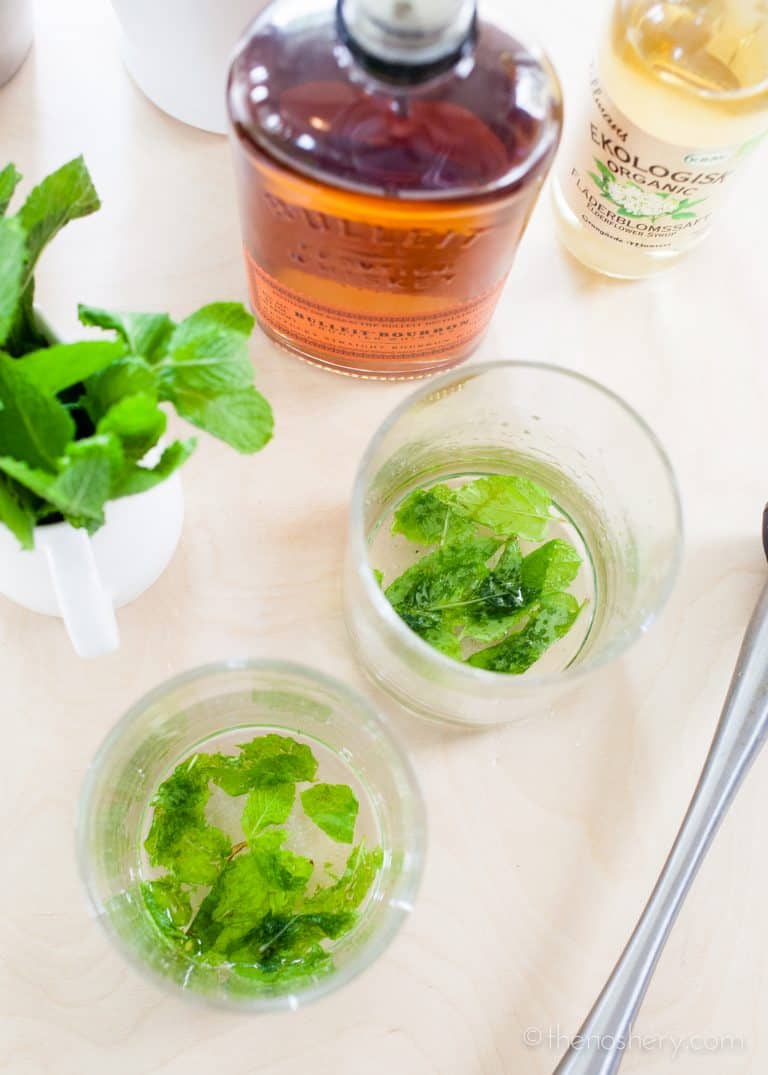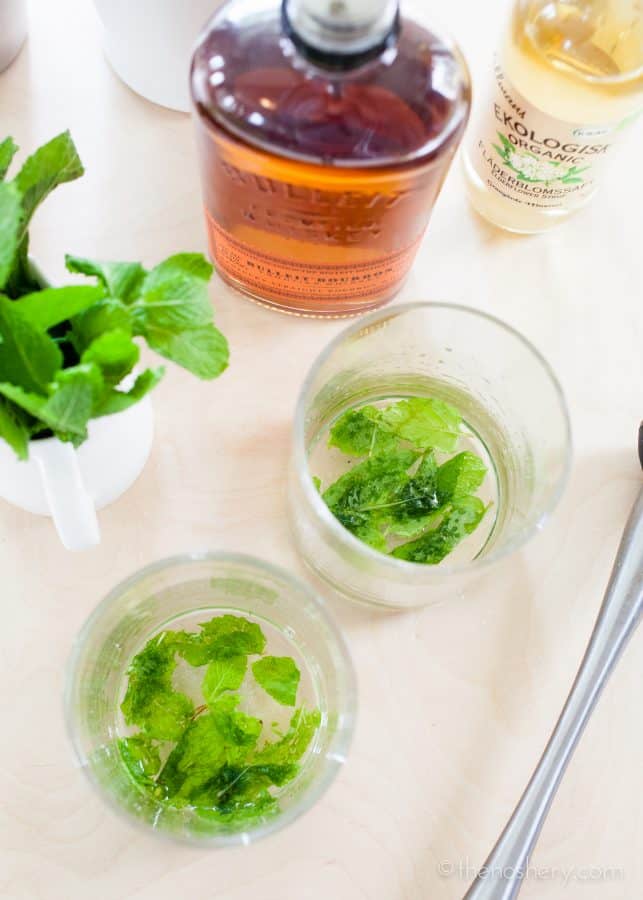 Mint juleps are the perfect marriage of Kentucky bourbon, simple syrup, and mint. It's cool, minty, and because I am currently obsessed with bourbon cocktails it's perfect.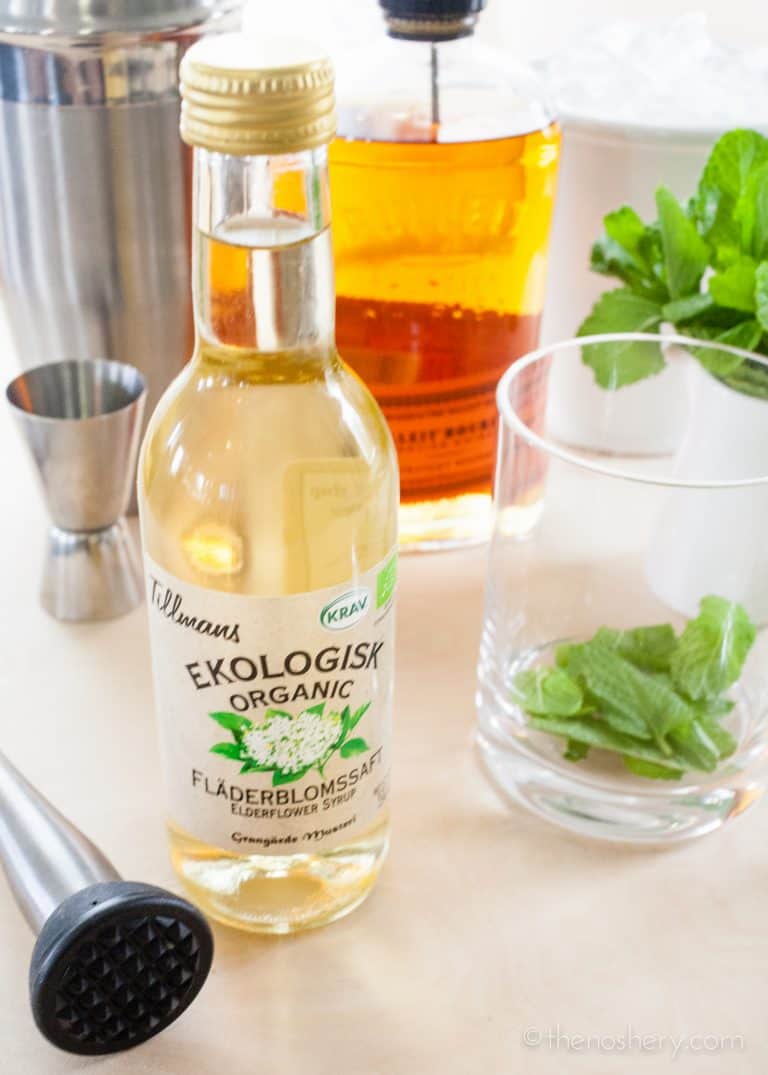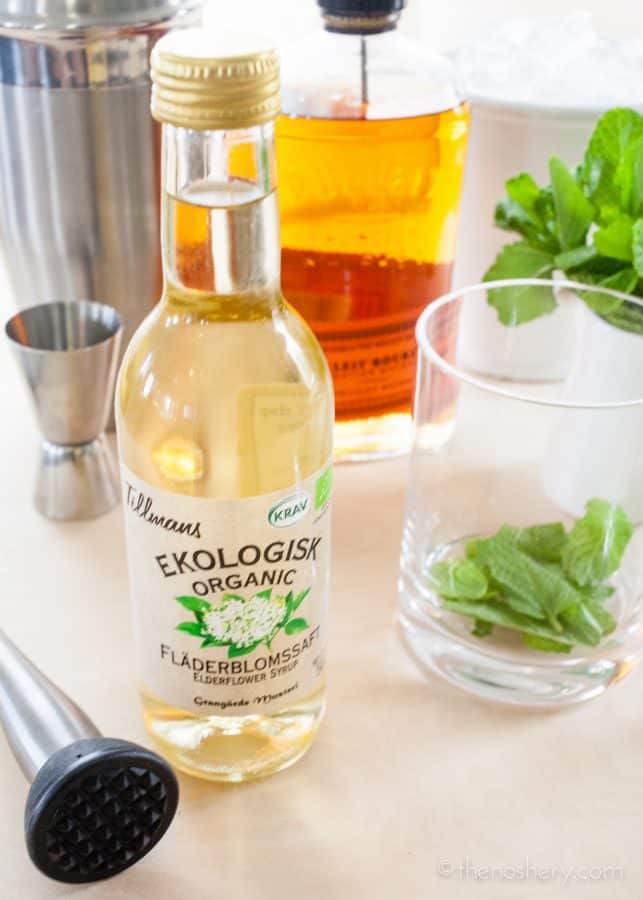 This week I got the latest box from Try the World. This month the box is curated from Sweden and it came with a bottle of elderflower syrup. And I thought to myself, how perfect would elderflower and mint be together? The elderflower mint julep is born.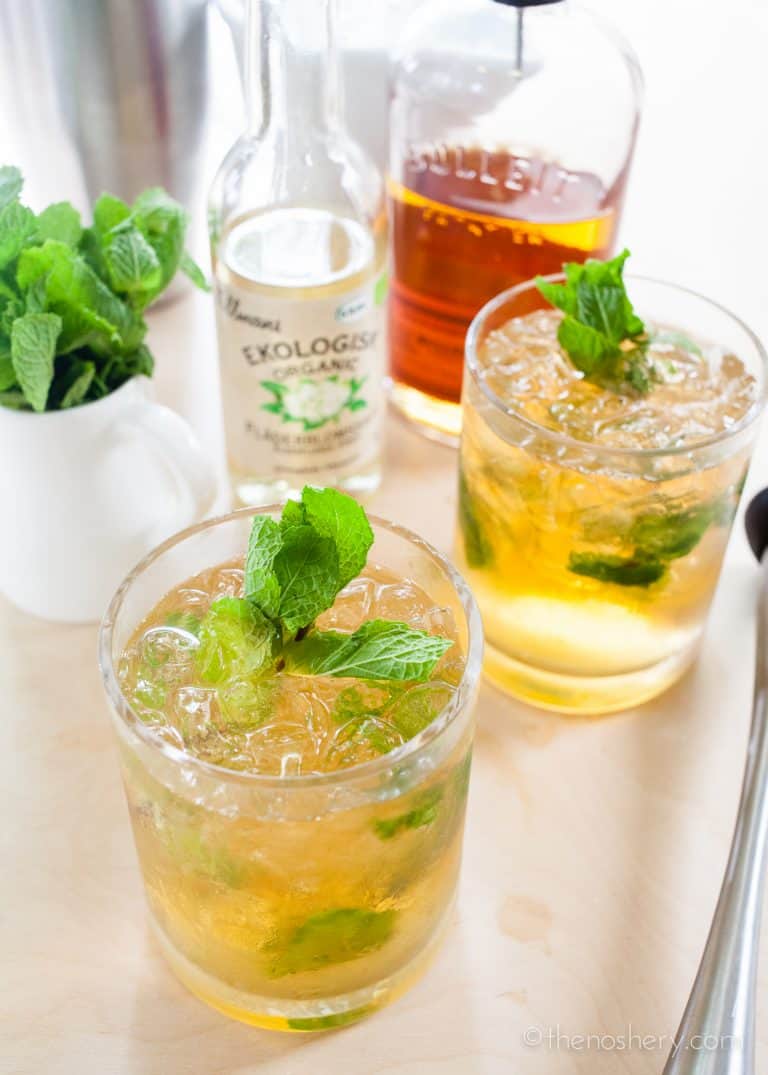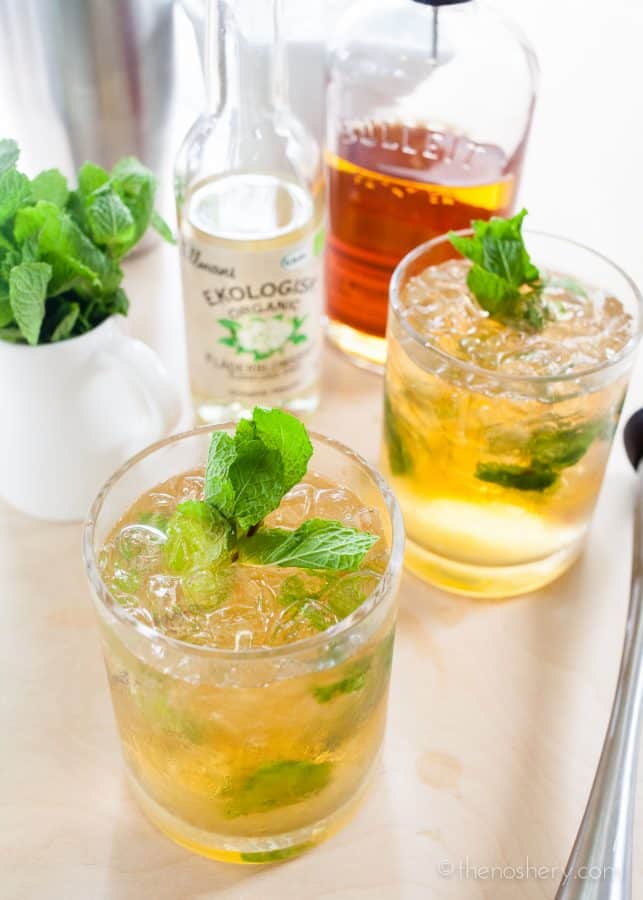 I used the elderflower syrup in place of the simple syrup. Elderflower is sweet and not floral as one would think. I think it has more of a light citrus flavor. Elderflower syrup is great in lemonade, in desserts and fizzy drinks.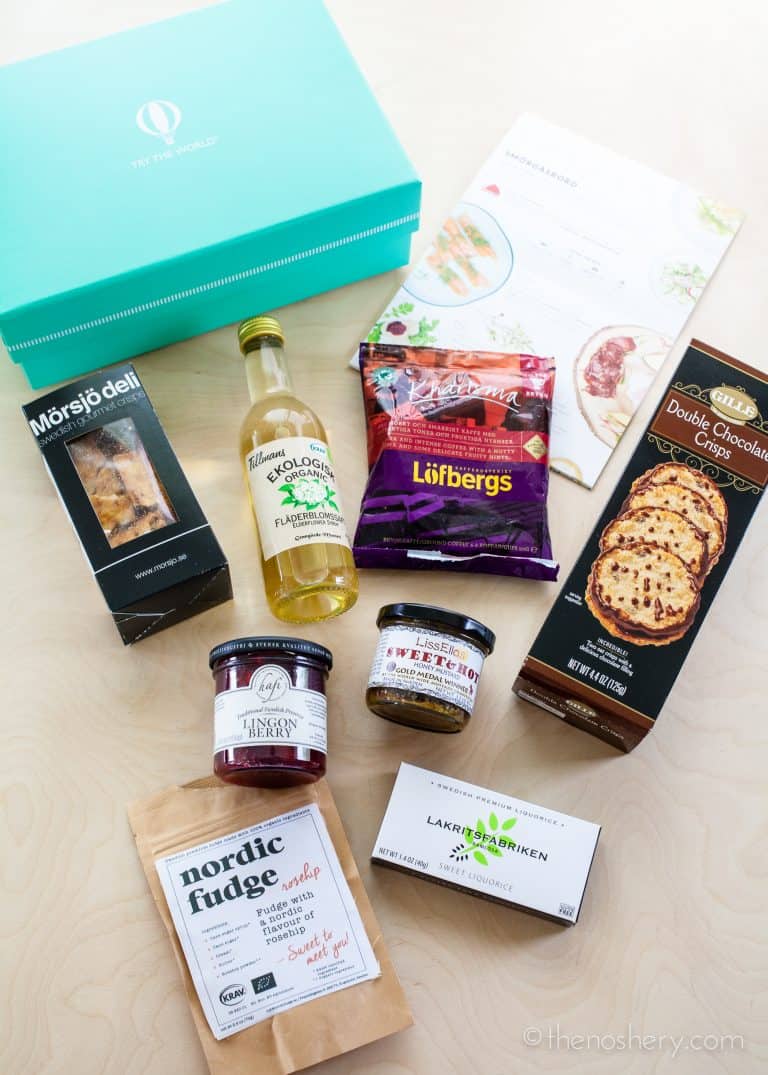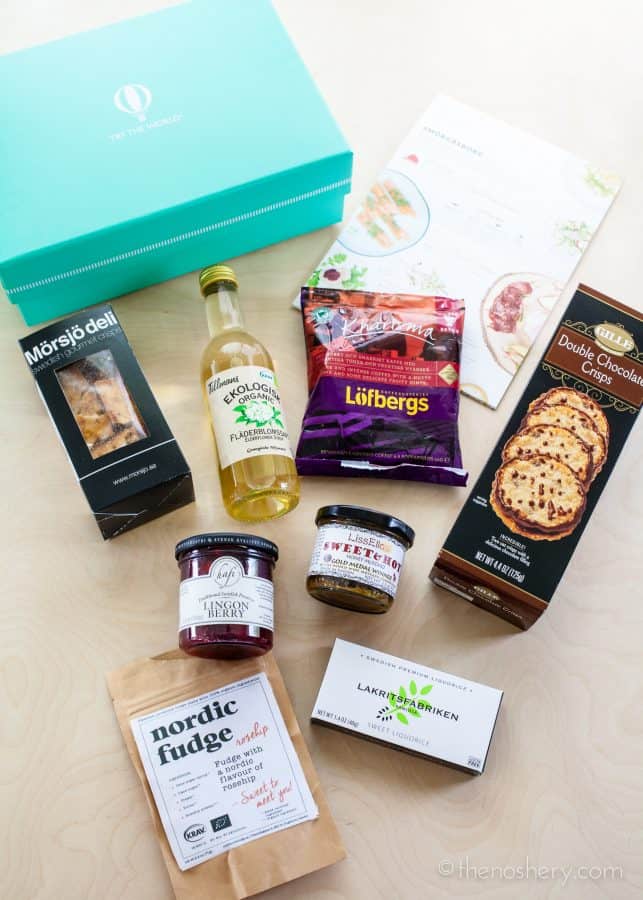 As I mentioned before this box was curated with product from Sweden. This box was fun and filled with some great goodies!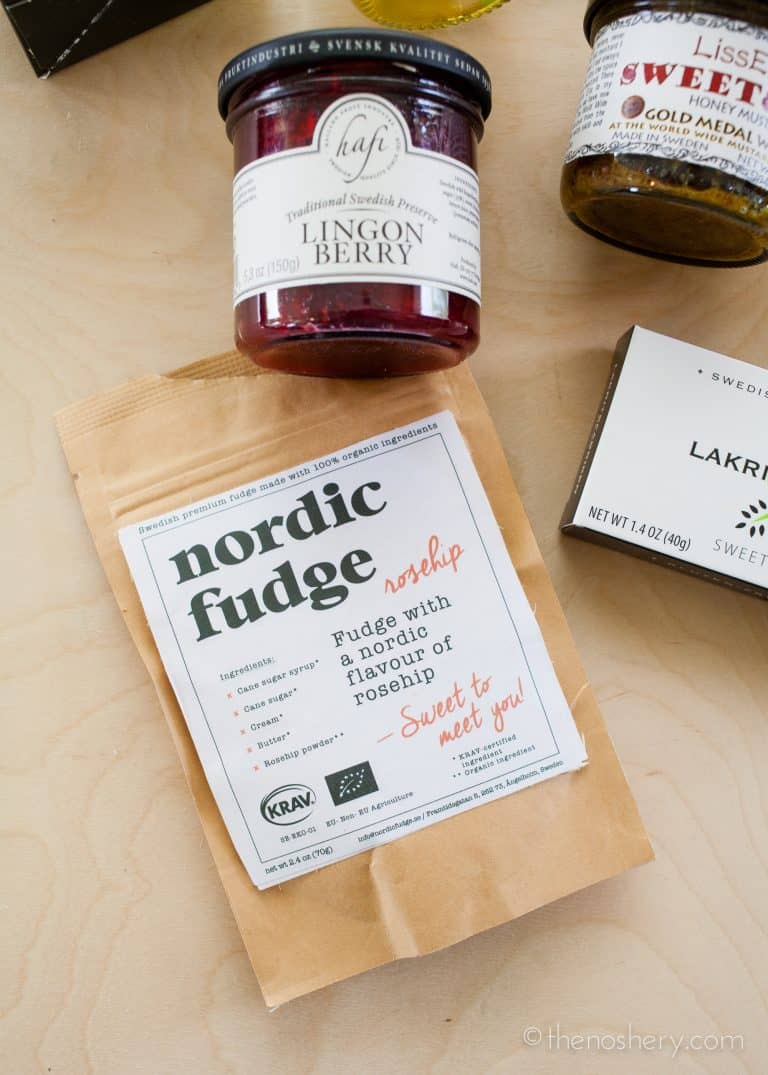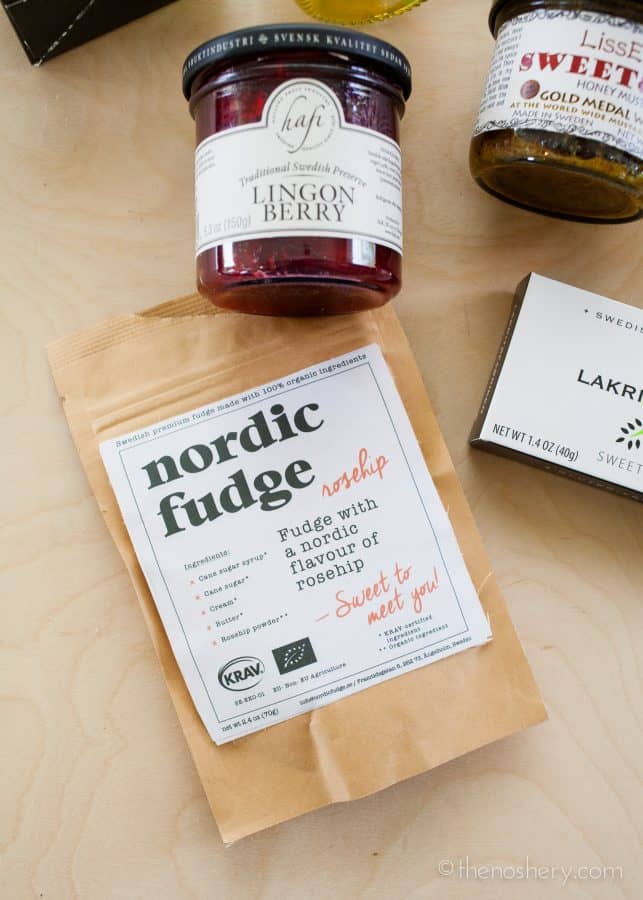 When I saw the package of nordic fudge I immediately thought chocolate. I see fudge and I automatically think chocolate but this fudge is more of a caramel with a fudge texture. It's stinking amazing!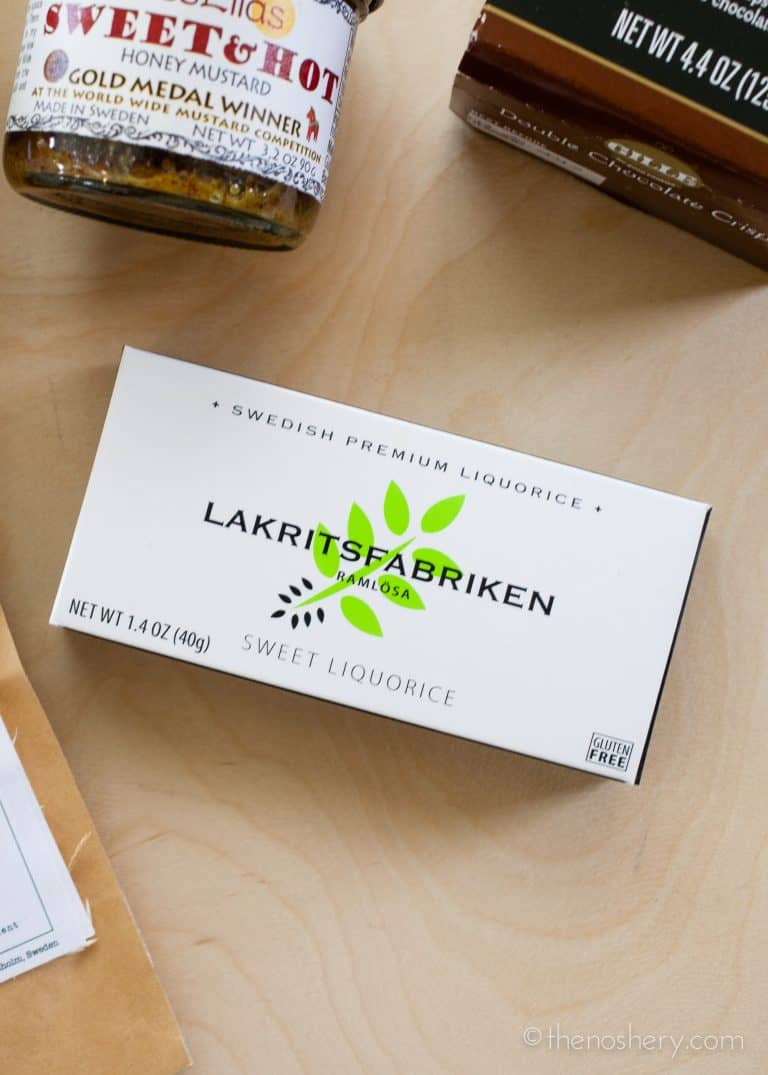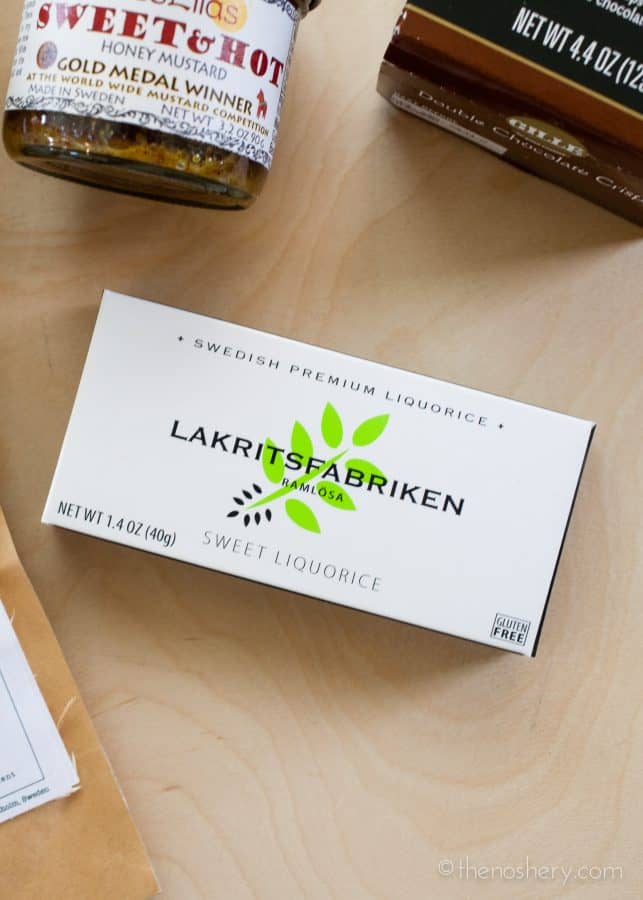 Full disclosure I am not a fan of liquorice but I still tried the liquorice. I am still not a fan but I will say that this liquorice is better than the liquorice I have had in the past. If you're a liquorice fan I think you'll love this one .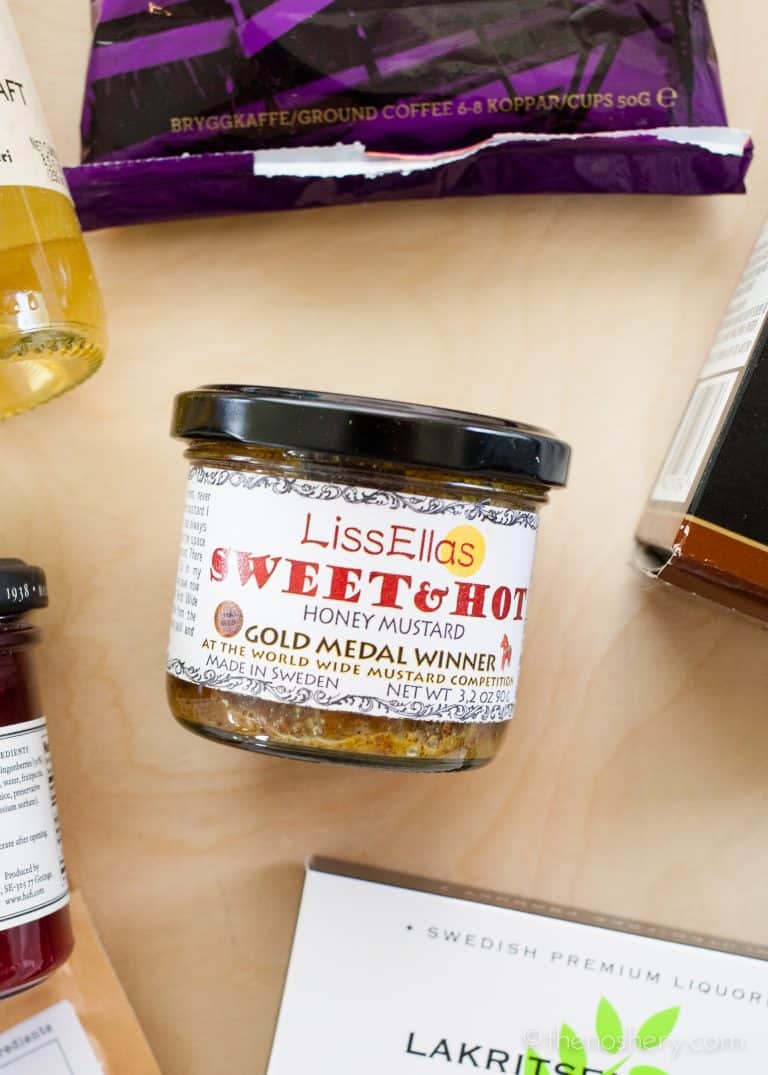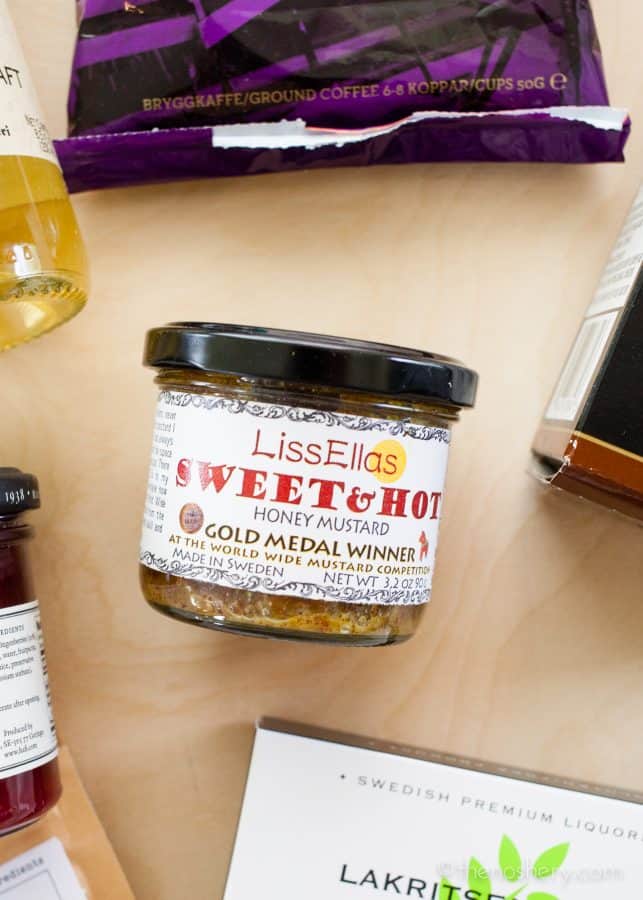 So this mustard is AMAZING. I could eat this mustard straight from the jar with a spoon which is crazy! It's a thick grain mustard mixed with honey but it seems to be more honey than mustard because it's sweeter and spreads like honey.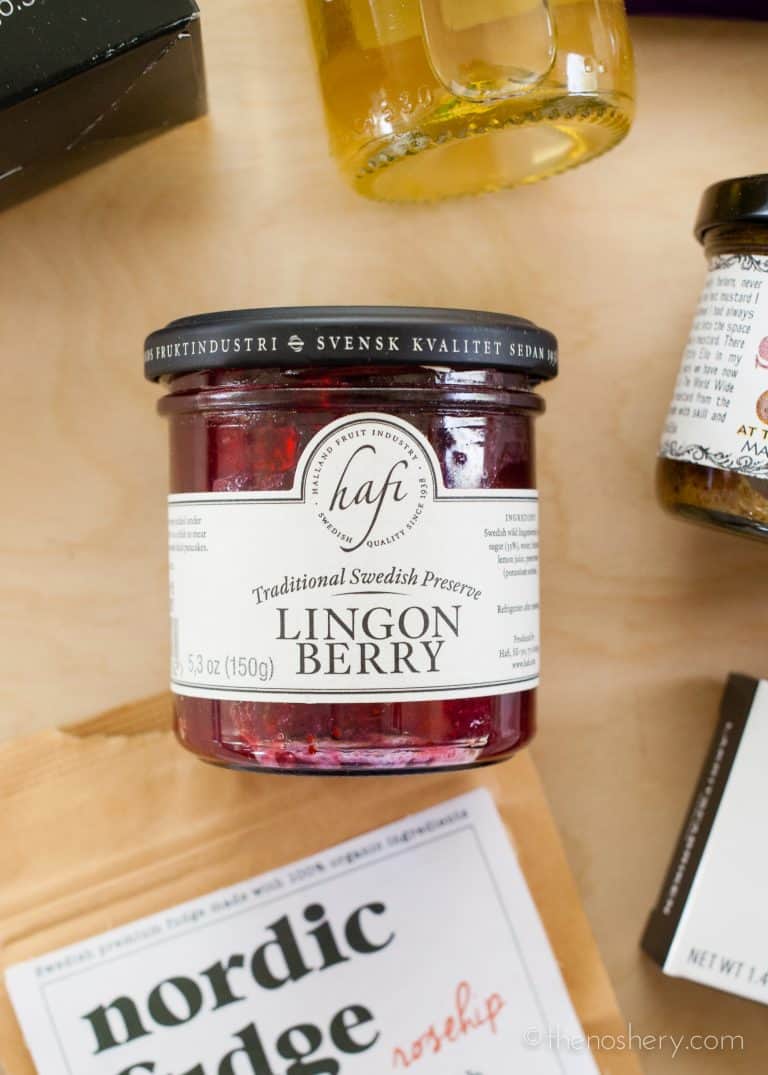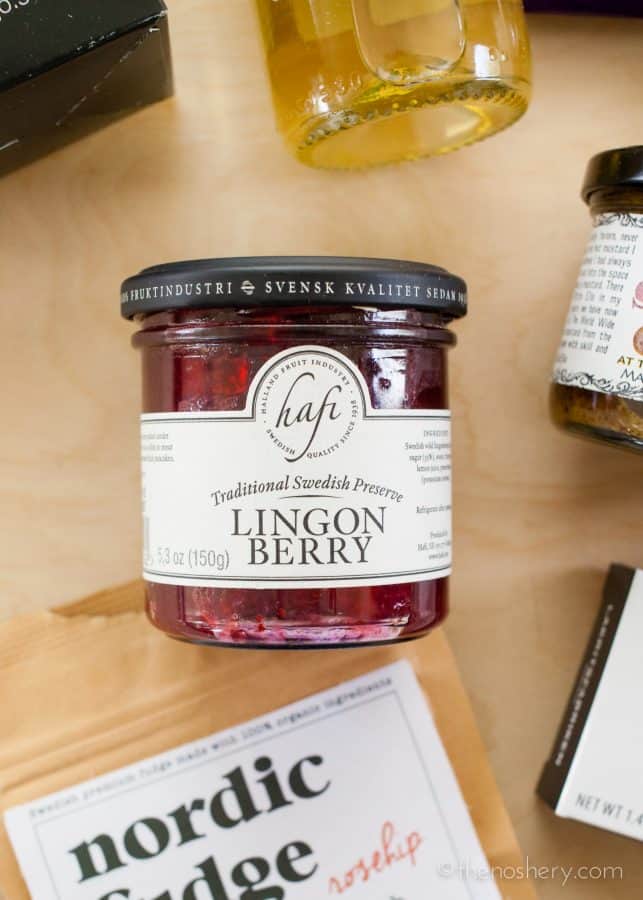 Lingonberry jam! What can I say about lingonberry jam? I love it! Last night we grilled some bratwursts and spread lingonberry and the sweet & hot honey mustard over them. It was delicious!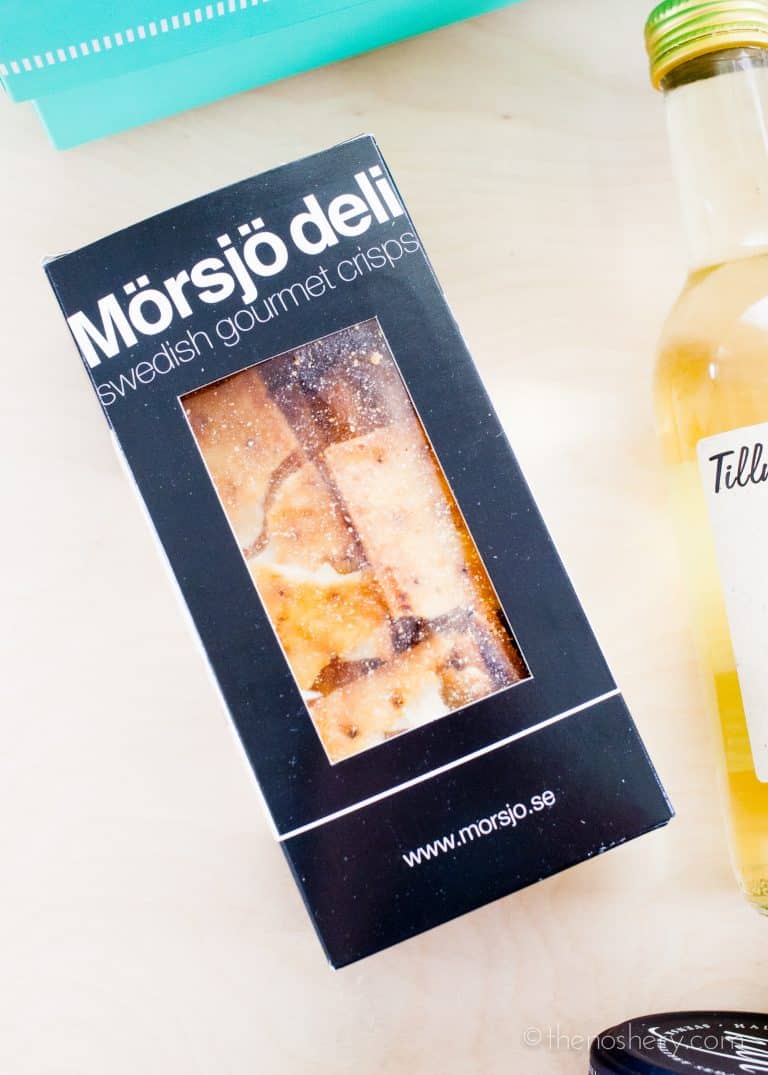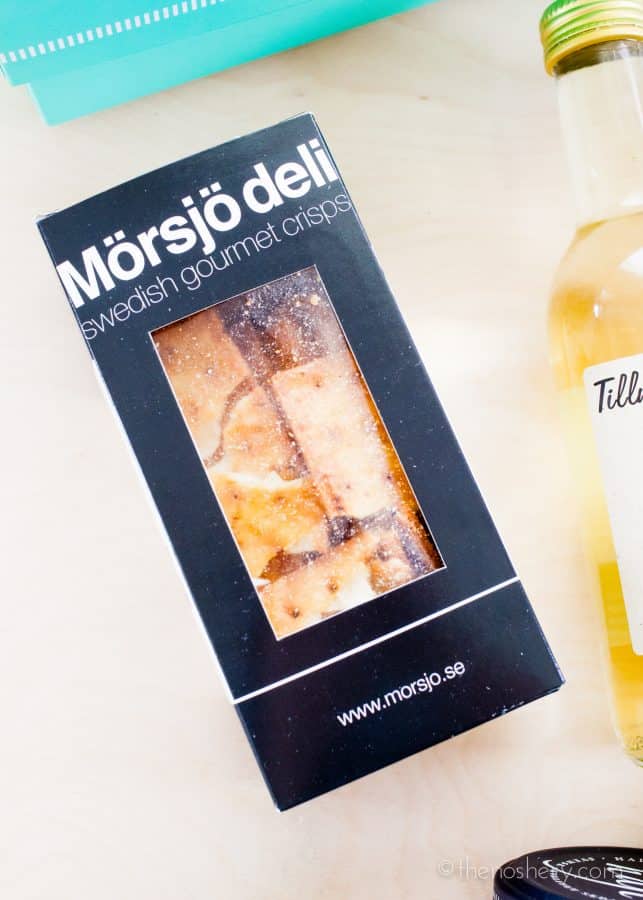 These crisps are buttery, flaky, and dangerously addictive. They remind me of really toasty pie crust. I dipped them in the lingonberry jam and with the honey mustard and may have eaten them all. This trio would be killer additions to a cheese platter.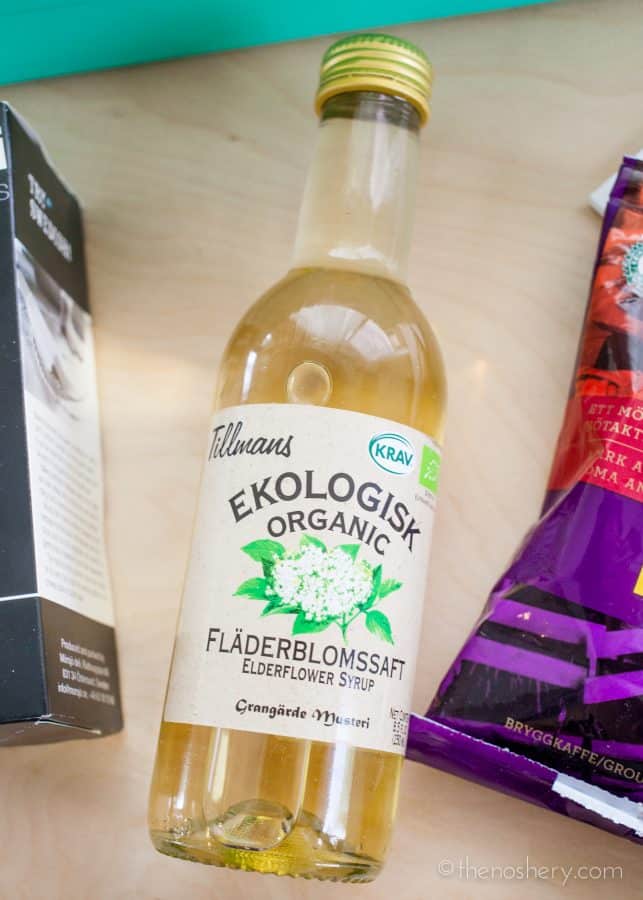 Then of course, there is the elderflower syrup which I used to make today's cocktail recipe.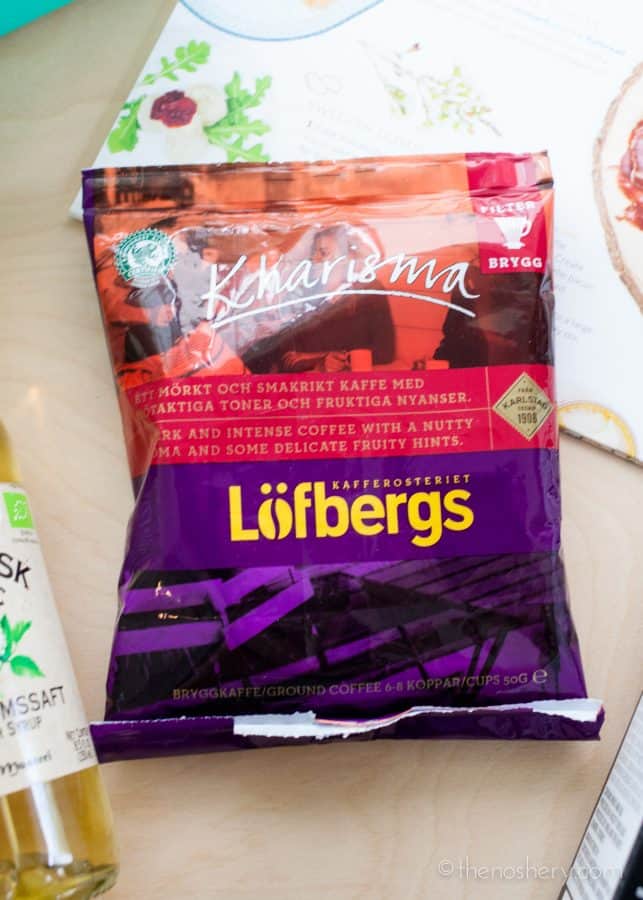 I love coffee! This coffee was intense with a hint of nuttiness. I enjoyed it hot with steamed milk but they also recommend it iced or baked into desserts.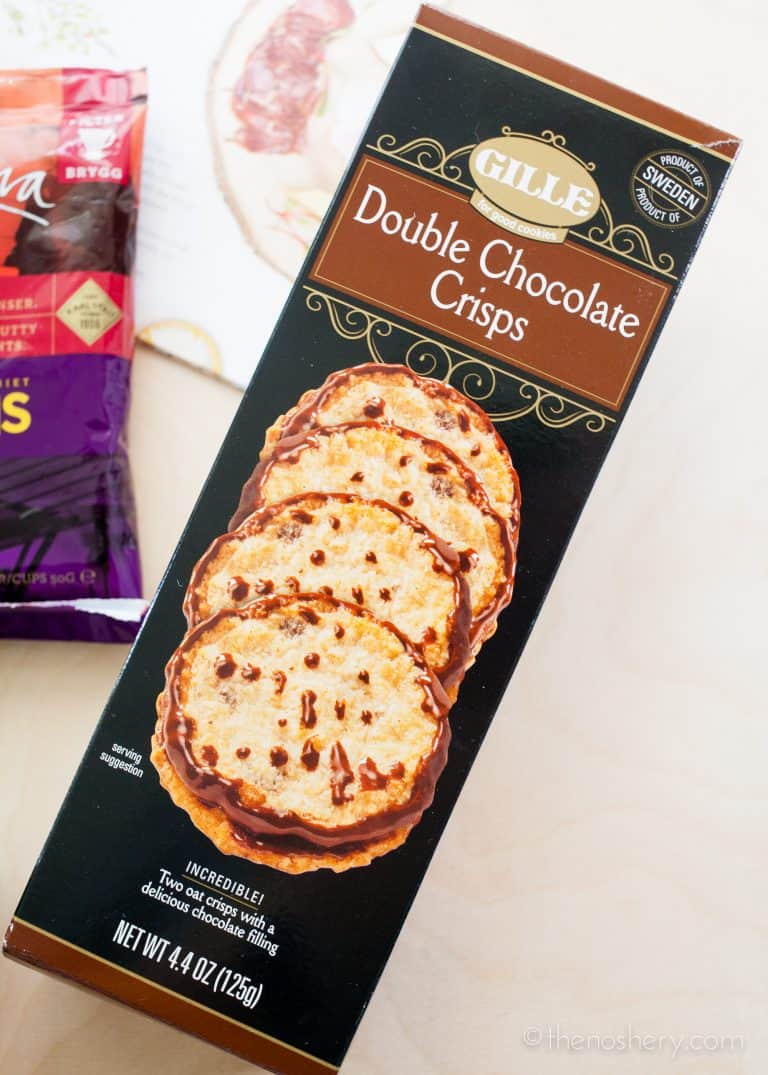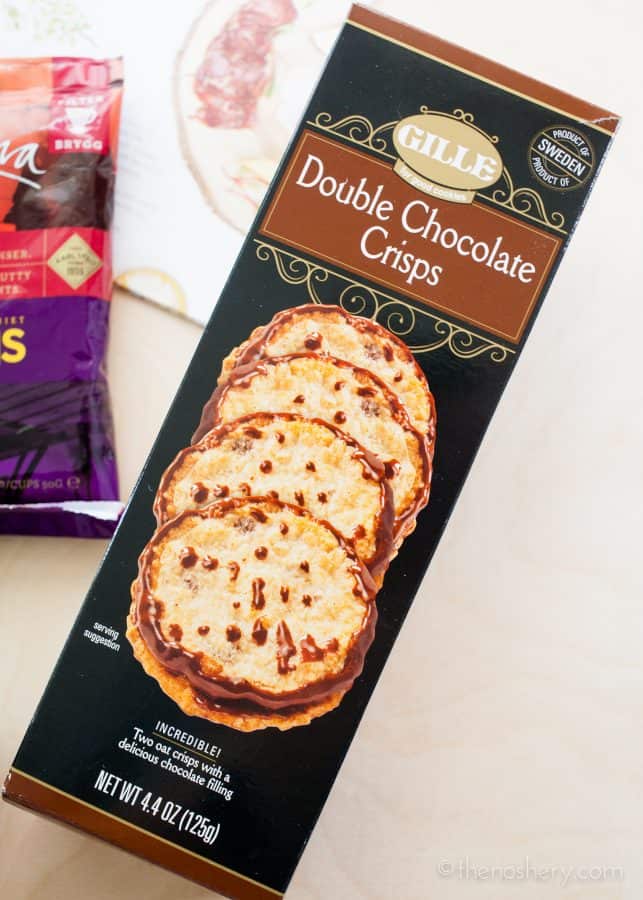 With my cup of Swedish coffee, I enjoyed some Swedish chocolate crisps. They remind me of a thin airy oatmeal cooking sandwiched with chocolate.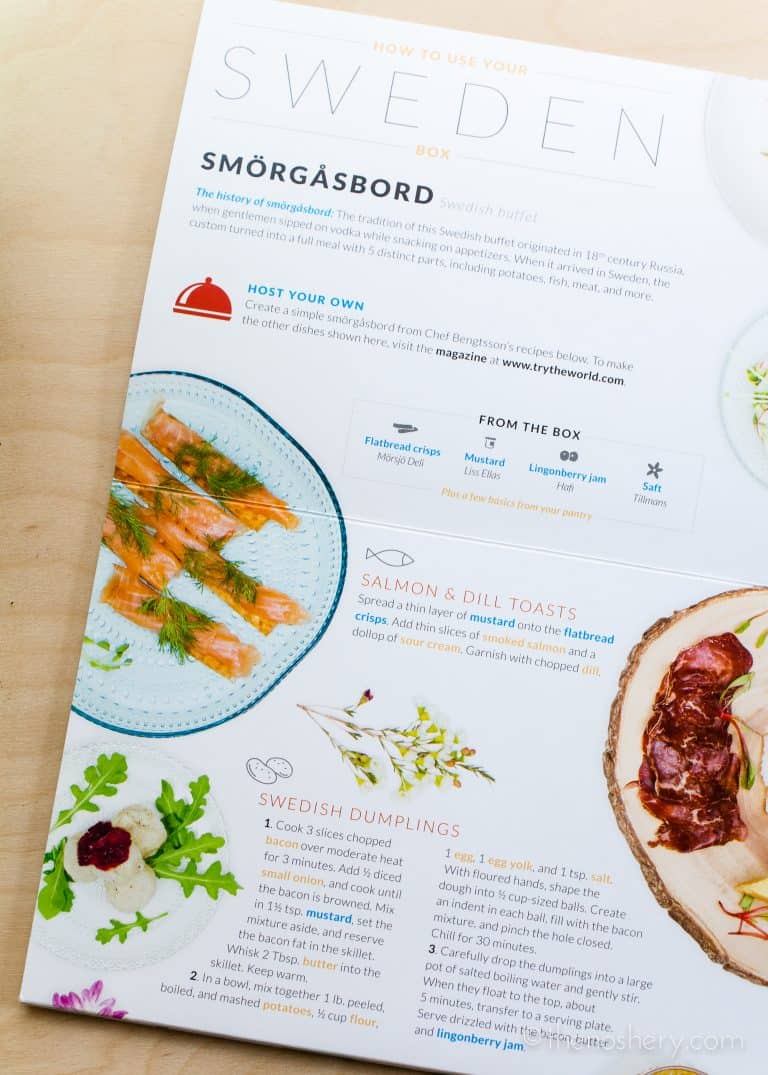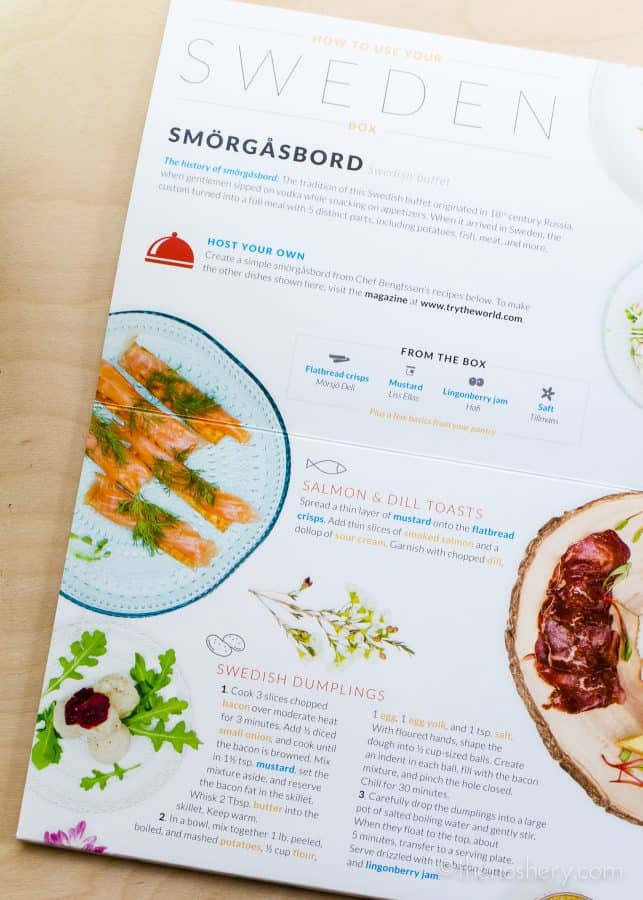 The box comes with a card describing all of the products and recipes that use the products.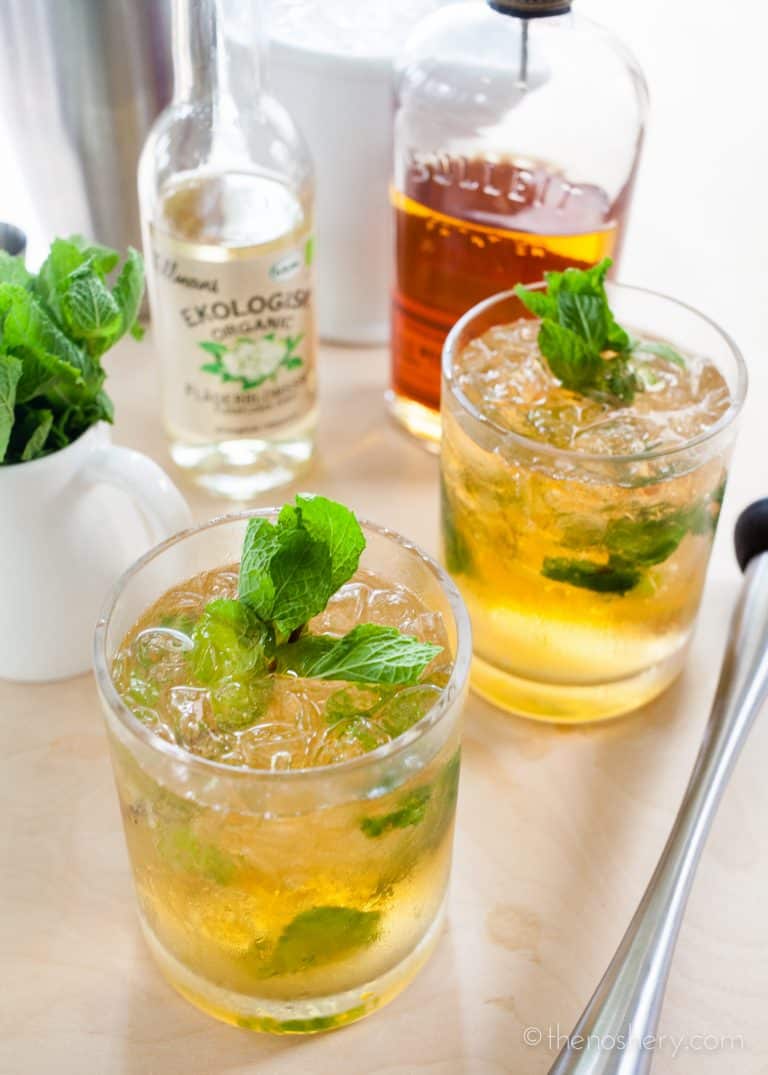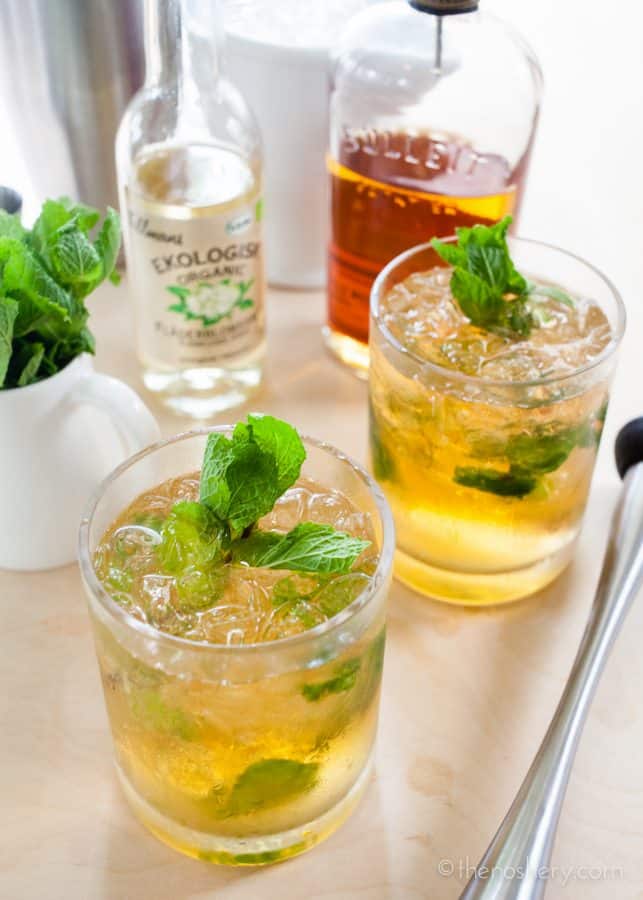 Try the World
Try the World features a box with 7 – 8 products from different countries around the world. Subscribe to get this month's Sweden box and you get an additional box for free. Your can receive boxes monthly or every two months. If you use the discount code "NOSHERY" at checkout you will get an additional 15% off!
If you're not ready to subscribe to a box but would like to try some of the products you can purchase them individually at the Try the World store.
Yield: 1 cocktail
Elderflower Mint Julep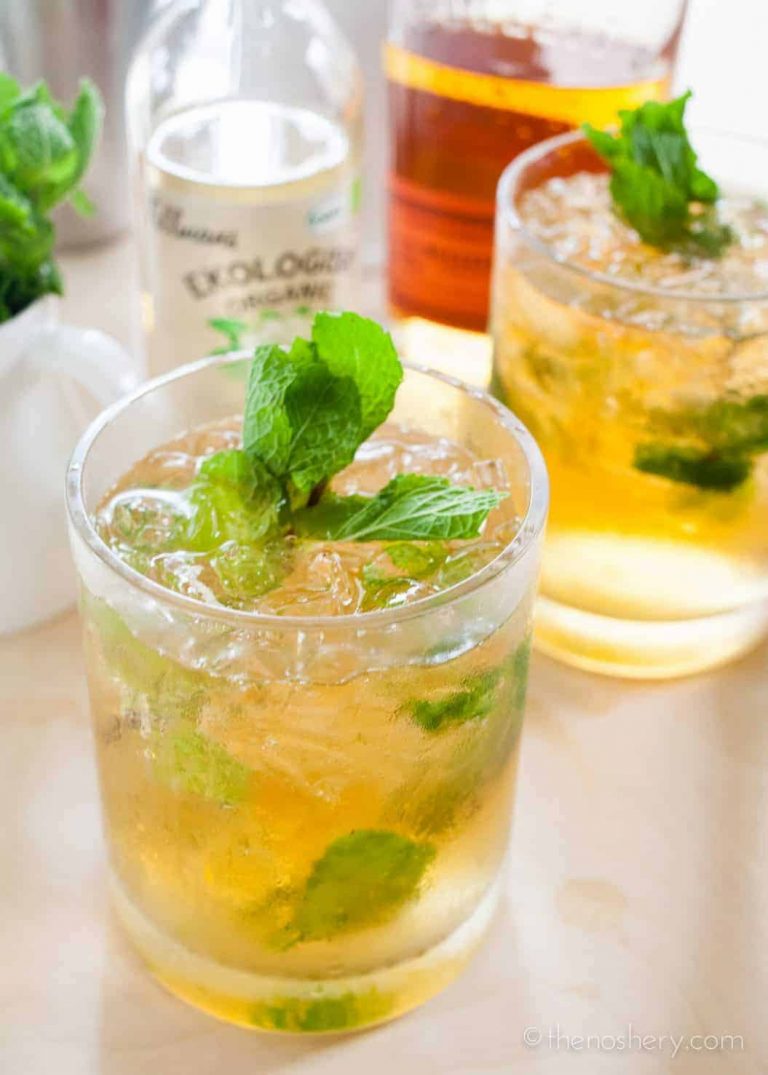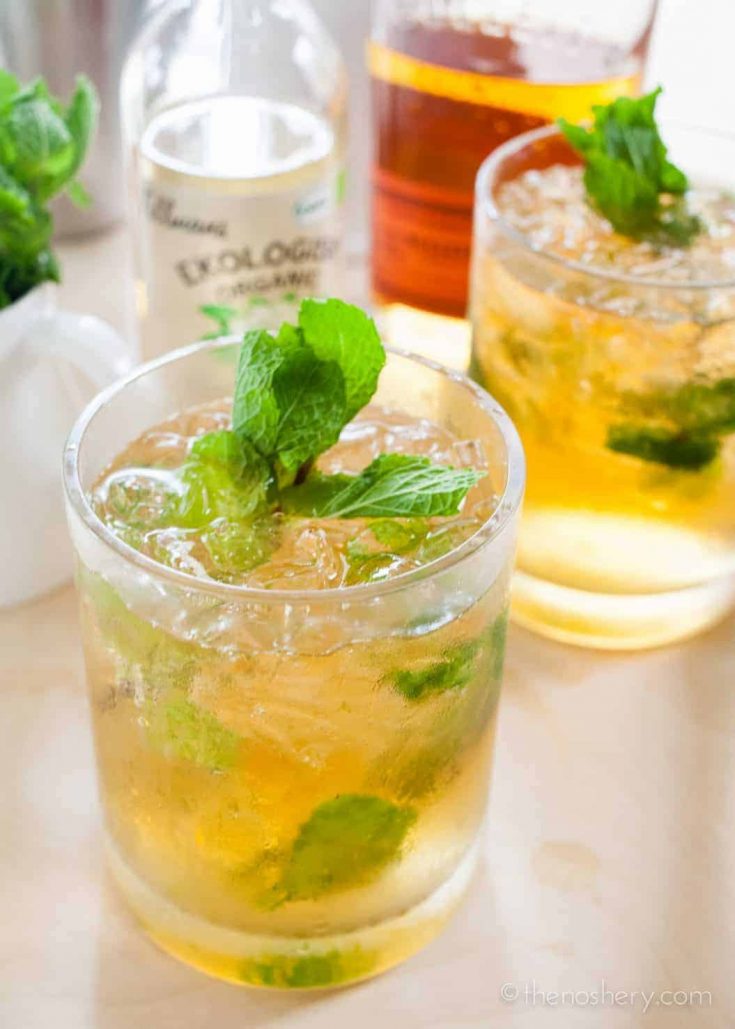 Ingredients
10 mint leaves
1 teaspoon sugar
1 ounce elderflower syrup
seltzer water
crushed ice
2 ounces Kentucky bourbon
Instructions
Place mint leaves in an old fashion glass or mint julep cup and sugar. Muddle the mint and sugar until the mint leaves begin to break down. Add elderflower syrup and a splash of seltzer. Fill the glass with crushed ice. Add bourbon and another splash of seltzer. Stir and garnish with sprig of mint.