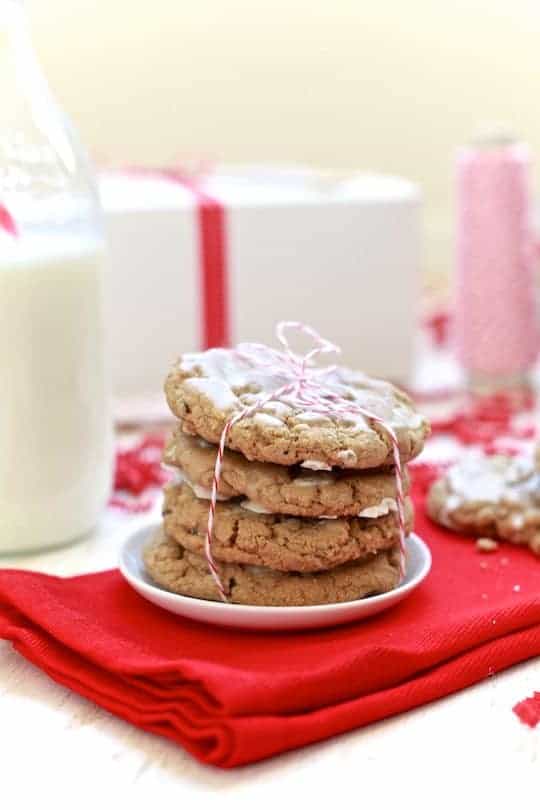 It's that time of year! Time to get your bake on! Cookies, cakes, pies, breads, cinnamon rolls the list can go on and on. But, they all are all about getting your bake on. I'm normally not a huge fan of baking but, when Christmas rolls around I can't help but be filled with the baking spirt! I made these cookies last year for a cookie exchange and they were a big hit. I love them because they are chewy gingery cookies with chocolate chips and a rum glaze. Who doesn't want rum glaze on their Christmas cookie!? Aaaaaawesome sauce!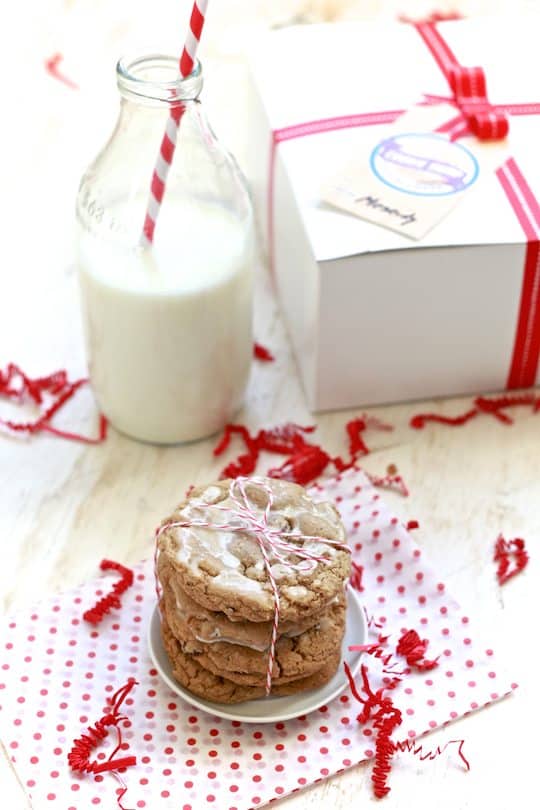 I love to bake cookies especially because they are one of the few things that I can manage to bake without any major issues. Cakes on the other hand tend to be a little hit-or-miss for me. I think I also love baking cookies during Christmas time because it like giving someone an edible hug. Does that sound weird?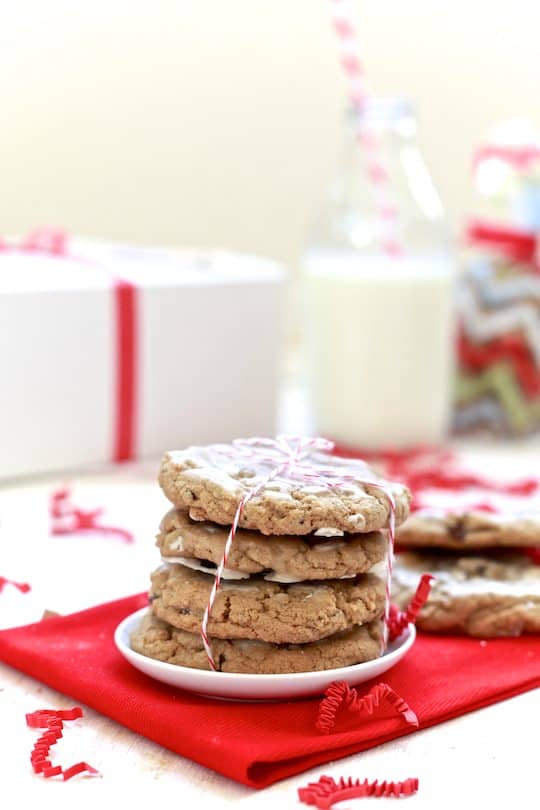 If you are looking for a cookie recipe to ship in a care package or to give as an edible gift this recipe is perfect! This recipe makes just over 4 dozen. That means three for gifting and one for you!  And, I ate every single one of my cookies, even the crumbs. The combination of ginger and chocolate is swoon worthy. I absolutely love it and I am sure you will too. If your gifting the cookies it's best to make the glaze extra thin so it will dry for shipping, but feel free to make it as thin or as thick as you like and add a little extra rum if you like too.
Yield: 4 dozen
Chewy Chocolate Chip Gingersnap Cookies with Rum Glaze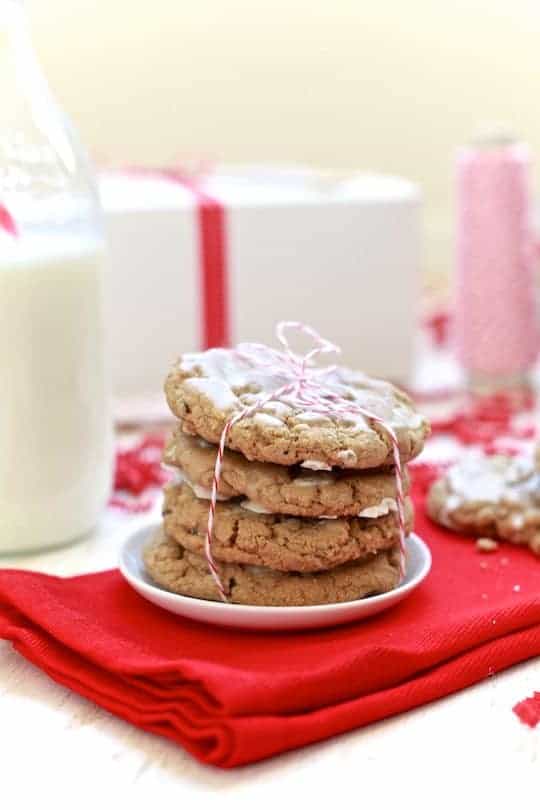 Ingredients
1 cup unsalted butter, at room temperature
2 cups sugar
2 large eggs
1/2 cup molasses
4 cups flour
2 tsp baking soda
2 tsp ground cinnamon
2 tsp ground cloves
2 tsp ground ginger
2 tablespoons crystalized ginger
1/2 cup chocolate chips
Glaze
1½ cups powdered sugar, sifted
3 tablespoons spiced rum
Instructions
Preheat oven to 375 degrees. Line a sheet pan with parchment paper.
In the bowl of a stand mixer using a paddle attachment, beat the sugar and butter on high speed until light and creamy. Add eggs one at a time, mixing after each. Add molasses and mix until well combined.
In a bowl, combine the flour, baking soda, cinnamon, cloves, and gingers. Add the dry ingredients to the molasses mixture, add chocolate chips and mix on low until combined.
Scoop the dough using a cookie scoop. Place the cookie dough on the prepared sheet pan. Place the sheet pan in the freezer for 15 minutes to chill.
Bake for 10 minutes or until the edges are have puffed and set. Let cool on the sheet pan for 5 minutes, then place on a wire rack to cool completely.
While the cookies are cooling whisk together your powdered sugar and rum until it is well combined. I did mine on the thinner side so they would set for shipping, but you can make it as thick as you like. You can use water to thin the glaze or rum if you want more of a kick.
Glaze cookies and enjoy!