You all know that I am in the full throws of a blogging competition.  This last week I made it to challenge #3 and hosted a wonderful dinner party.  One of the appetizers was tiny pecan, pancetta and ricotta tartlets.  Here is the recipe for the homemade ricotta I used in the tartlets.
I was amazed how simple it was to make my own ricotta cheese and how delicious it was fresh and warm.  I had to keep myself from eating it all up before making the tartlets.  It's a great treat and fun quick and easy project.
What you need to make homemade ricotta cheese.  Two quarts of whole milk.  A very large measuring cup may come in handy. 😀  But not necessary
One cup of whole milk plain yogurt.
1/2 cup of heavy cream.  No low fat/non fat around here.
The last think you need it 2 tsp of white vinegar and 1 tsp of salt.
Combine all the ingredients in a large pot low boil.
Let the mixture boil slowly for 2 to 3 minutes, until the milk is curdled.
Lay a stainer over a deep bowl and line with cheesecloth or thick paper towels.
Let the ricotta sit in the strainer for about 15 minutes.  Gather the cheesecloth around the curds and squeeze gently to remove any excess liquid.
You can serve this ricotta cheese warm or store in for up to three days to use later.
Ta-da!  You have homemade ricotta cheese.  Whip it and mix in some berries for a sweet treat, use it in a delicious herb tart or add it to your lasagna.
Make sure you get your vote in for round 3.  Voting closed October 7th at 8pm CT.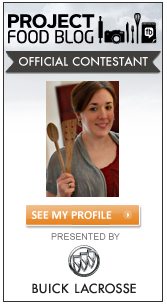 Homemade Ricotta Cheese (David Lebovitz via Simply Recipes)
2 quarts whole milk
1 cup plain whole-milk yogurt
1/2 cup heavy cream (optional)
2 teaspoons white vinegar
1 teaspoon salt
Combine milk, yogurt, heavy cream (if using), vinegar, and salt in a large pot. Bring the mixture to a very gently boil for one to two minutes, until the milk is curdled.
Line a strainer with a few layers of cheesecloth and set it over a deep bowl.  Pour the curdled milk mixture into the strainer and let drain for 15 minutes. Gather the cheesecloth around the curds and squeeze gently to extract any excess liquid.
It is best to serve homemade ricotta slightly warm.  If needed it can refrigerated for up to three days, if desired.
Follow The Noshery
Are you following me on
Instagram
,
Twitter
,
Facebook
and
Pinterest
?
Want to get some peeks behind the scenes? Take a picture of my snapcode and follow me on
SnapChat
!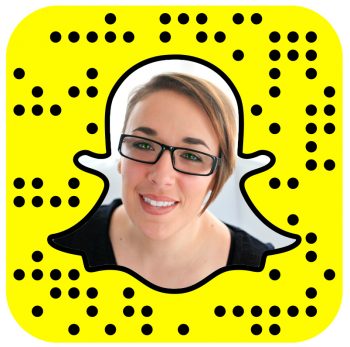 Subscribe to
The Noshery email list
to have each post delivered straight to your inbox or
follow my blog with Bloglovin.