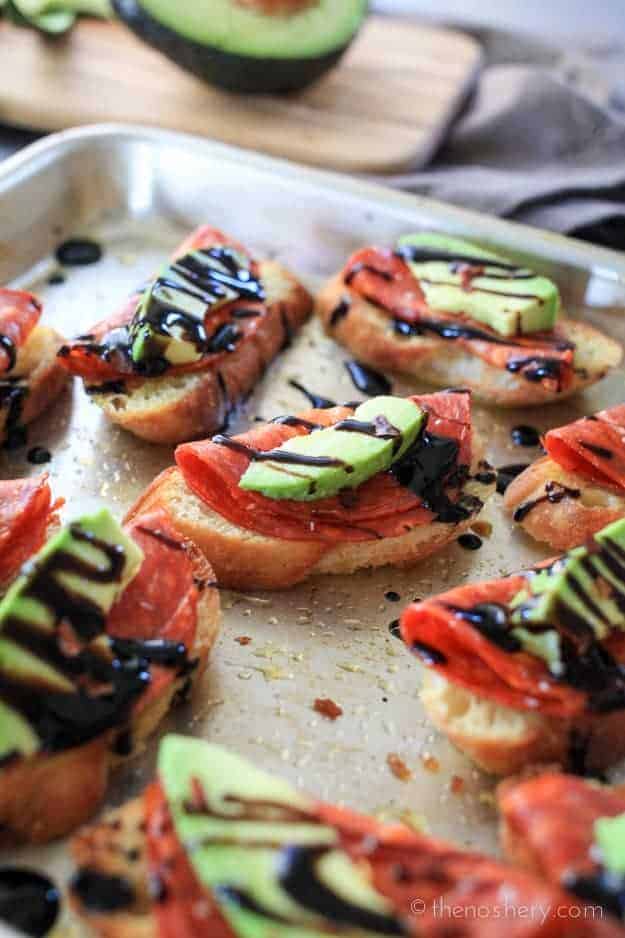 Can you believe that Thanksgiving is just a few weeks away? I know right? Thanksgiving is going to be here soon and the next thing you know, the whirl of holiday celebrations will be in full swing. That means parties and guests. This time of year I always like to have a solid easy to fix appetizer on hand. It's good to have one on hand just in case someone decides to pop in for a visit unexpectedly, or I have a party to go to and there is a time crunch.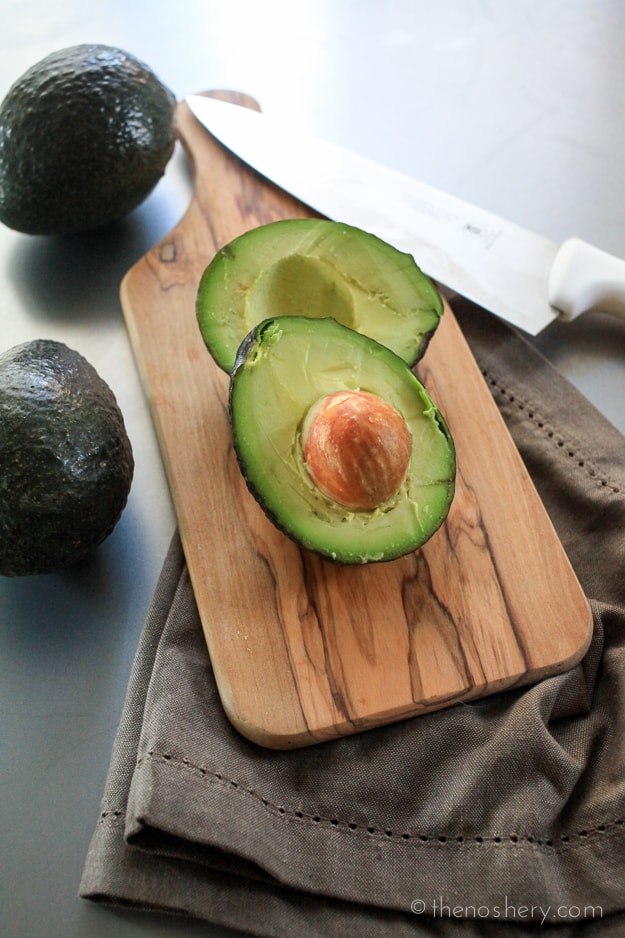 I love avocados! Like, I eat an avocado almost everyday kind of love. Avocados are fresh, delicious and available year-round. Which, makes me very happy because I don't know what I would do if I had to go without avocados all winter. Can you imagine no guacamole for months at a time? Insanity!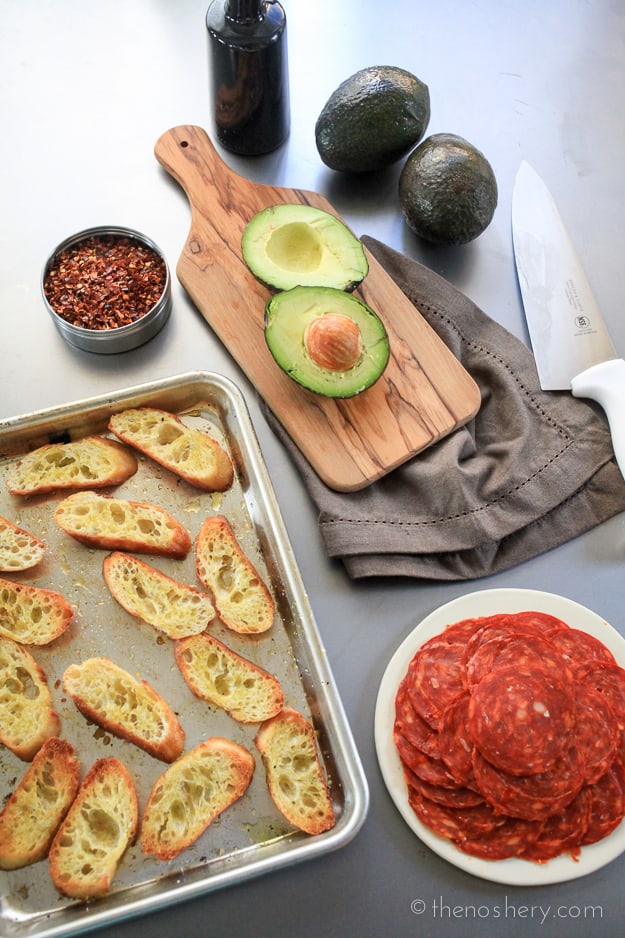 I love avocados probably as much I love toast. I love all variations of toast! It's crispy carbs! What is there not to love? And, what is better on toast than avocado? One of my favorite easy breakfasts is avocado on toast topped with an egg.
Running with my love for avocado toast I thought I would apply that to an appetizer. These little toasts are incredibly simple and packed full of flavor. They are topped with spicy, savory chorizo, creamy avocado and then drizzled with sweet, tangy balsamic vinegar. It all works perfectly together: creamy, spicy, sweet and tangy. Trust me, it's a party in your mouth, which is perfect since you're going to be taking these bad boys to a party real soon.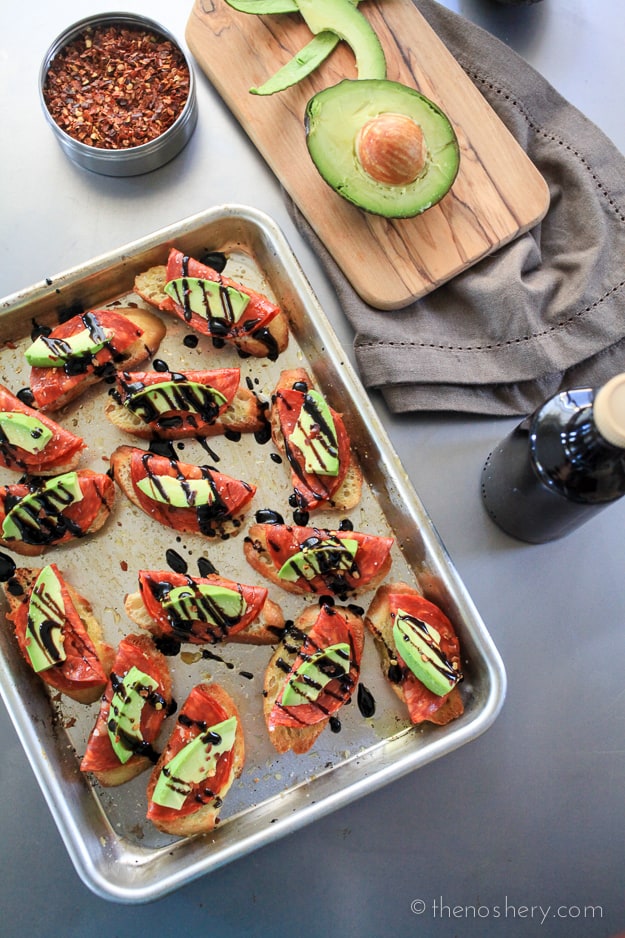 Cooks Notes:
Spanish chorizo can be found at most supermarket deli counters. If you're unable to find it, you can use a spicy salami or soppressata in its place.
Avocados should be ripe and still slightly firm.
Balsamic glaze can be found in the vinegar aisle of your local supermarket. If you cannot find it pour a bottle of balsamic vinegar into a pan and bring to a boil. Lower to a simmer and continue to simmer uncovered until it reduces by half and reaches a syrup consistency.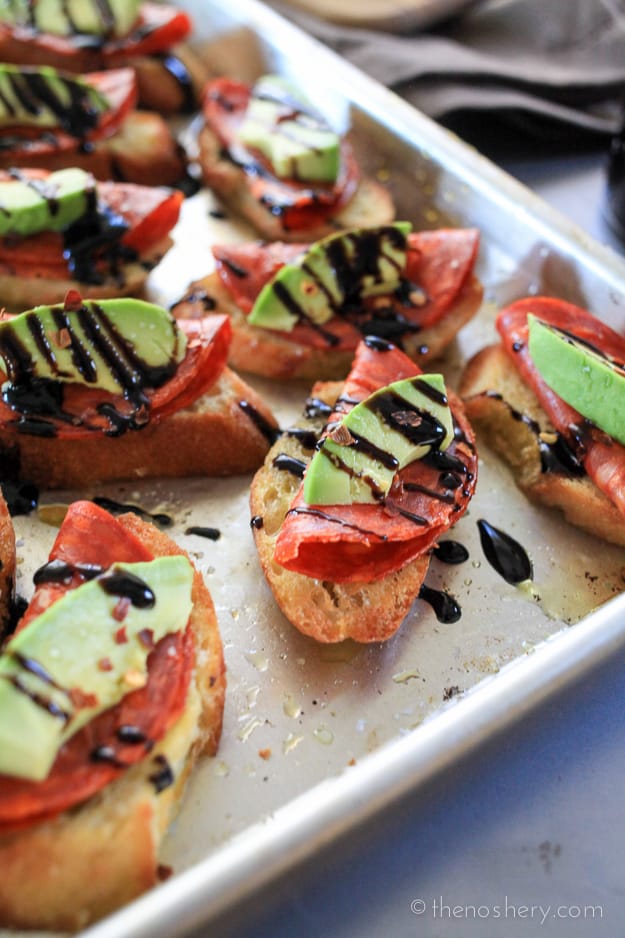 Avocado and Chorizo Toasts with Balsamic Glaze
Ingredients
1 baguette, cut into ½ inch slices
olive oil
salt
8 oz spanish chorizo
2 medium avocados
balsamic glaze
crushed red pepper
Instructions
Set oven to broil. Brush baguette slices generously with olive oil on both sides and sprinkle with salt. Place baguette slices on a sheet pan and toast both sides in the oven until golden brown, about 3 minutes each side. Top toasts with a folded slice of chorizo and avocado slice. Sprinkle with salt, drizzle balsamic reduction over avocado and sprinkle with crushed red pepper. Serve
0