Pernil is a traditional Puerto Rican dish that is slow roasted in the oven. This twist takes a slow-cooks it in a crockpot until tender.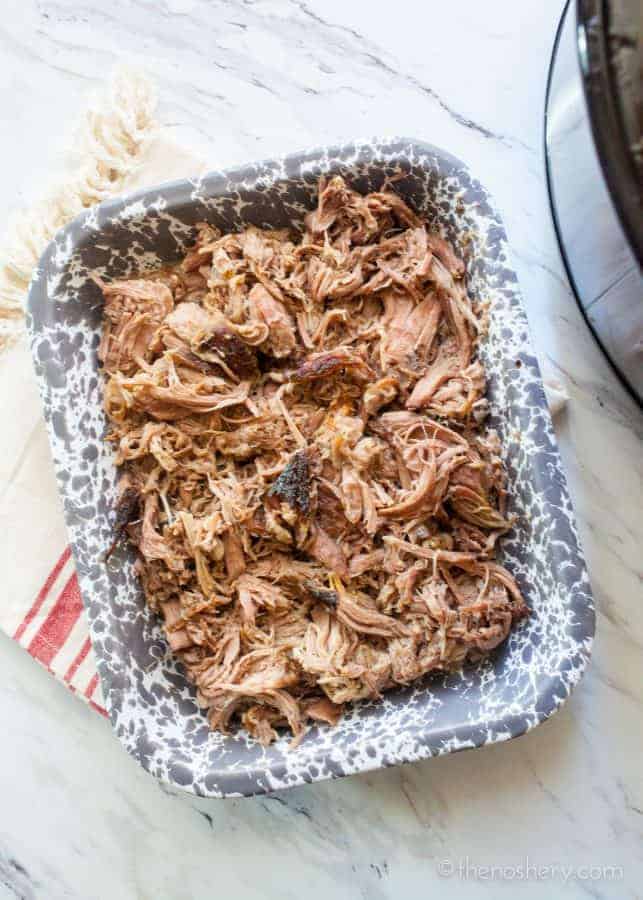 There are rankings when it comes to proteins in Puerto Rico and in Puerto Rico pork is king, followed by chicken, beef and rabbit is tossed in there somewhere. But, there is no doubt that pork is the most loved.  In fact, there is a whole area in the mountains of Cayey called Guavate where the street is lined with pork vendors. Small restaurants with whole roast pigs in the windows line Carr. 184 in Cayey.  It's a roast pork oasis.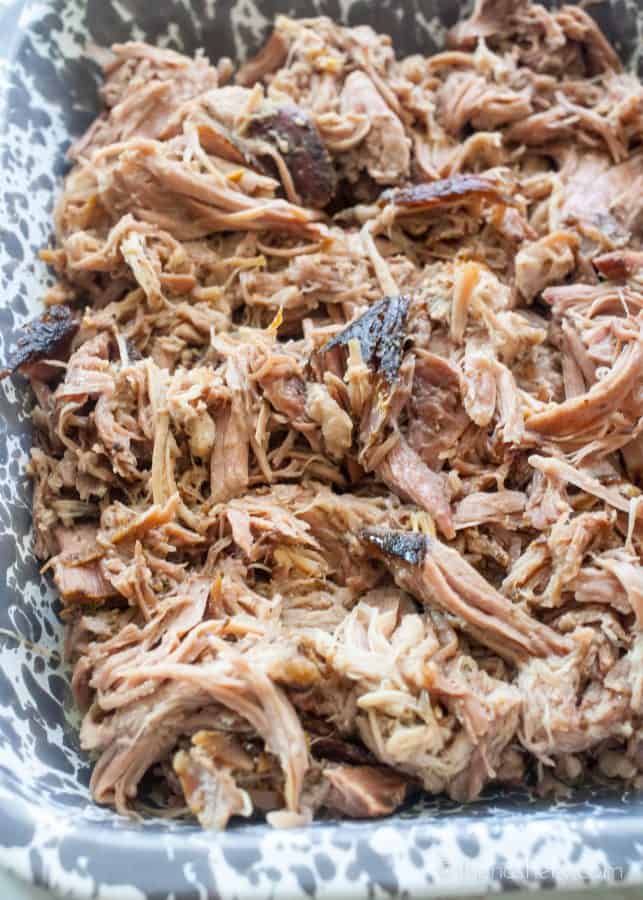 If there is ever a time of year when pernil is most popular it's Christmas! Every Puerto Rican Christmas Eve dinner requires three things arroz con gandules, pasteles and, of course, pernil! It's not Christmas without this trinity. In the states you have glazed ham, we do tender pork.
Traditionally pernil or Puerto Rican pork shoulder is slow cooked in the oven.  When I make it in the oven I cook it at 325 degrees for about 35 minutes for every pound.  It comes out perfectly succulent and if you get a shoulder with the skin on you get the bonus of crispy pork skin. The oven roasting method is my favorite. Mainly because of the crispy skin, but oven roasting isn't always the most convenient.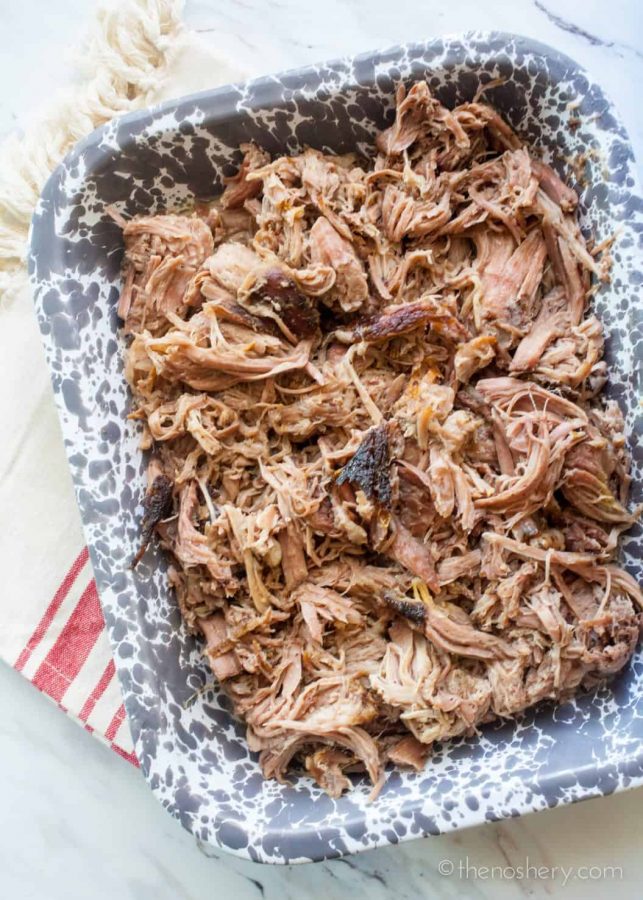 Christmas time is a busy season. There are many events and parties to attend and pernil is one of my favorite dishes to prepare. However, sometimes I did not have 3+ hrs to spend roasting. This is when I pulled out my slow cooker, dropped it in the shoulder, set it and forget about it. When I got home after a busy day of running around it ready to grab and go to the party.  How sweet is that?
When you open the slow cooker the pork is floating in its own juices and falls apart when you put your fork in it.  You can pull it apart with a spoon it is so tender.  Your friend and family will love it and if there are any leftovers you can make some awesome Cuban sandwiches.
More Caribbean Pork Recipes:
Items used in preparing this recipe:
Slow Cooked Puerto Rican Pork (Pernil)
Pernil is a traditional Puerto Rican dish that is slow roasted in the oven. This twist takes a pork shoulder and slow-cooks it in a crockpot until tender.
Ingredients
4 lb pork shoulder or pork butt
6 garlic cloves, pressed
¼ teaspoons ground black pepper
1 tablespoon oregano
1½ tablespoons olive oil
1½ tablespoons white vinegar
4 teaspoons salt
Instructions
Combine garlic, pepper, oregano, olive oil, vinegar, and salt. Rub pork with garlic mixture and refrigerate overnight or a minimum of 4 hours.


When ready drop into the crockpot on low for 8 hrs.
Done! Consume with vigor.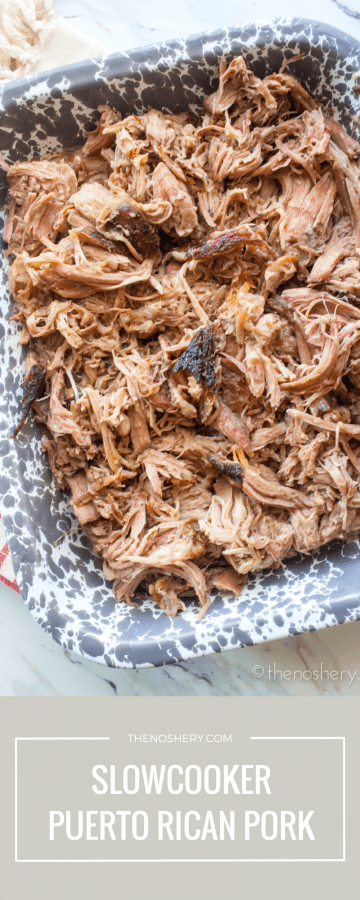 3
Follow The Noshery
Are you following me on
Instagram
,
Twitter
,
Facebook
and
Pinterest
?
Want to get some peeks behind the scenes? Take a picture of my snapcode and follow me on
SnapChat
!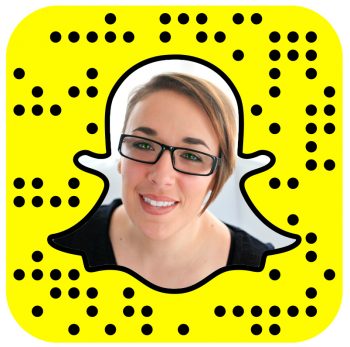 Subscribe to
The Noshery email list
to have each post delivered straight to your inbox or
follow my blog with Bloglovin.