I feel like I haven't posted in forever and it has only really been 3 days.  It is ok I have a good one for you. 
Yesterday PW did a posting on Coq au Vin, which is a French dish of rooster cooked in red wine.   It is traditionally cooked with an older rooster because it has a lot of connective tissues, which creates a richer broth.  However, since rooster isn't something you typically just pick up at the super market here in the U.S., chicken is commonly substituted. 
Reading this post from PW reminded me of the Pollo en Fricase that my mother use to make when I was a kid.  It was my absolute favorite dish, hands down!  I remember when I would ask my mother what was for dinner and if she would say Pollo en Fricase, I would get so excited.  I could eat it by the truckload.  I even remember one time having a discussion with some neighbors of white meat vs. dark meat.  The neighbors only ate white meat but I told them that if they ate my Mami's Pollo en Fricasse they would be in love with dark meat.  There are two things my mother always used when making fricase, dark meat and red wine.  Most recipes that I have seen for a Puerto Rican Pollo en Fricasse have been with white wine, but my mother always used red wine.
Yesterday was rainy and gloomy after we got off of work, so it was the perfect weather to make some Pollo en Fricase (how many times have I said Pollo en Fricase so far?)  The only thing I was missing was a bottle of red wine. I ended up running around because I didn't realize that wine is not sold in grocery stores here in Oklahoma.  I chose Gallo of Sonoma Merlot.  I though this would be fitting since "gallo" means rooster in Spanish. My suggestion to you when choosing a wine for this dish is that it doesn't have to be anything fancy but pick something you would drink.  Also, stay away from "cooking" wine because they tend to have a high salt content. 
Unfortunately because of the running around, starting dinner late, gloomy clouds and rain (which doesn't create optimal lighting conditions in my kitchen) we have no step-by-step photos, but this is so stinking easy we really do not need them. 
This dish will be a hit with the family.  The chicken turns out so tender it almost falls off the bone and the sauce it lick off the plate good!  It is savory but it has a tangy sweetness because of the wine and after the chicken my favorite has to be the carrots.  They are soft and sweet, like little nugget treats.  I always serve it with rice so the rice sucks up all the sauce, but it doesn't hurt to have a piece of bread handy.  Oh and I can't forget, it makes awesome left overs since everything sits and marinades in the sauce.  It is just heaven!
I think I know what I am having for lunch.
Oh and one more thing, you can easily do this in a crockpot.  Toss seasoned browned chicken in with everything else and set for 6 hrs on low.  You will come home to a beautiful savory dinner.
Soppy sweet yumminess!
Pollo en Fricase (Chicken in Wine Sauce)  (Serves 4)
3 lbs. chicken pieces bone in, skinned
3 tsp. Adobo Goya Seasoning
3 Tbs. olive oil
1 Tbs. vinegar
3 Tbs. garlic, mashed
1 Tbs. olive oil
1 cup sofrito (12 cubes)
1 8 oz can tomato sauce
1 cup  red wine
1 bay leaf
8 olives stuffed with red peppers
3 potatoes, peeled and chopped
3 large carrots, peeled and chopped
salt to taste
Combine the first 5 ingrediants ahead of time and refrigerate until needed.  (I refrigerate mine at least 30 minutes, but usually overnight if I think far ahead enough. 🙂 )
In a large heavy pot heat 1 Tbs. olive oil, add chicken and cook  and brown on both sides. Remove from oil and set aside. In the same pot add the sofrito and cook for 3 minutes or so. Return the chicken to the pot with the rest of the ingredients, season to taste, cover and cook over medium heat for 35 minutes until the chicken is tender.
Serve over white rice.
0
Follow The Noshery
Are you following me on
Instagram
,
Twitter
,
Facebook
and
Pinterest
?
Want to get some peeks behind the scenes? Take a picture of my snapcode and follow me on
SnapChat
!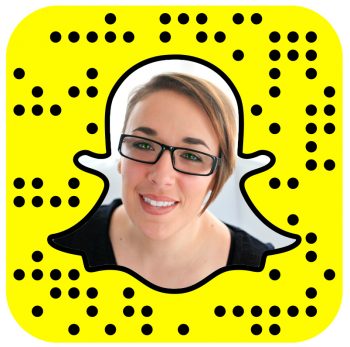 Subscribe to
The Noshery email list
to have each post delivered straight to your inbox or
follow my blog with Bloglovin.