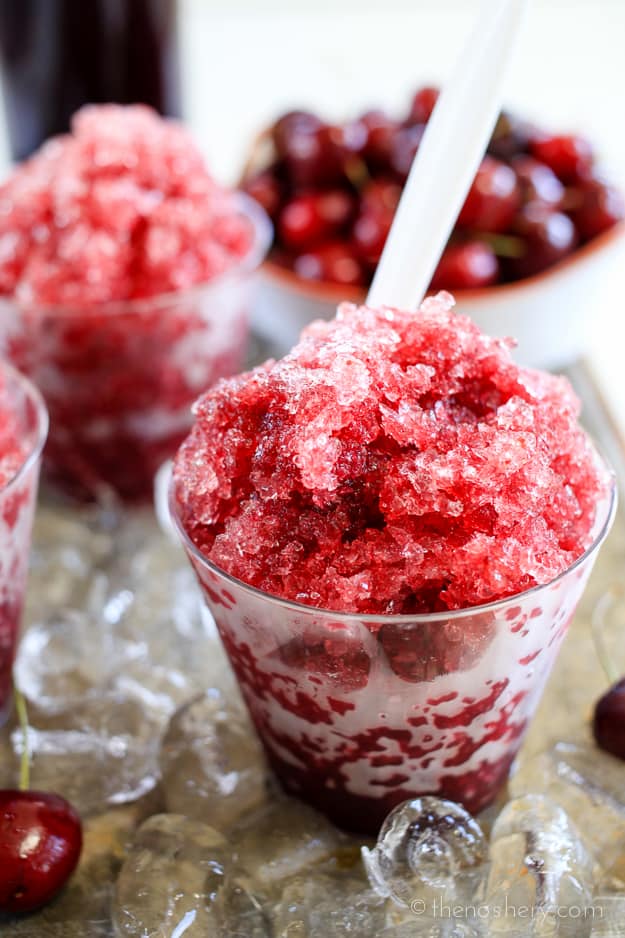 There is no flavor more classic when it comes to shaved ice then cherry. I'm not sure what it is about cherry that kids seem to love so much. It could be the sweetness but, I think they get a kick out of seeing their tongue turn bright red. How many times do your remember sticking your tongue out at your friend and asking if it's red?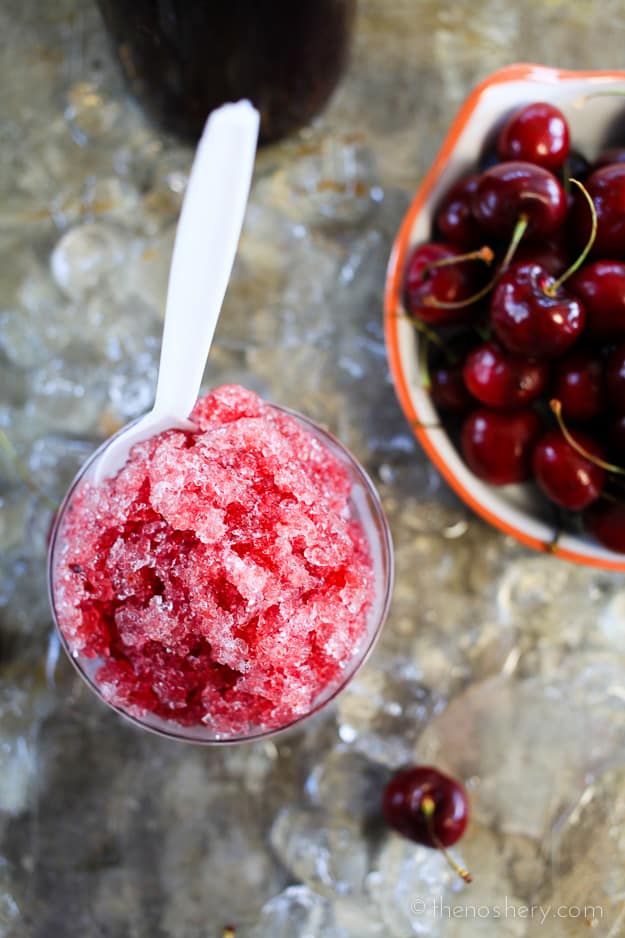 Obviously, I cannot do a series on shaved ice syrups without a cherry recipe. But, I didn't want to do your typical bright red maraschino cherry flavor. Instead I thought to do a black cherry and vanilla a classic combination that makes me think of summer and pie.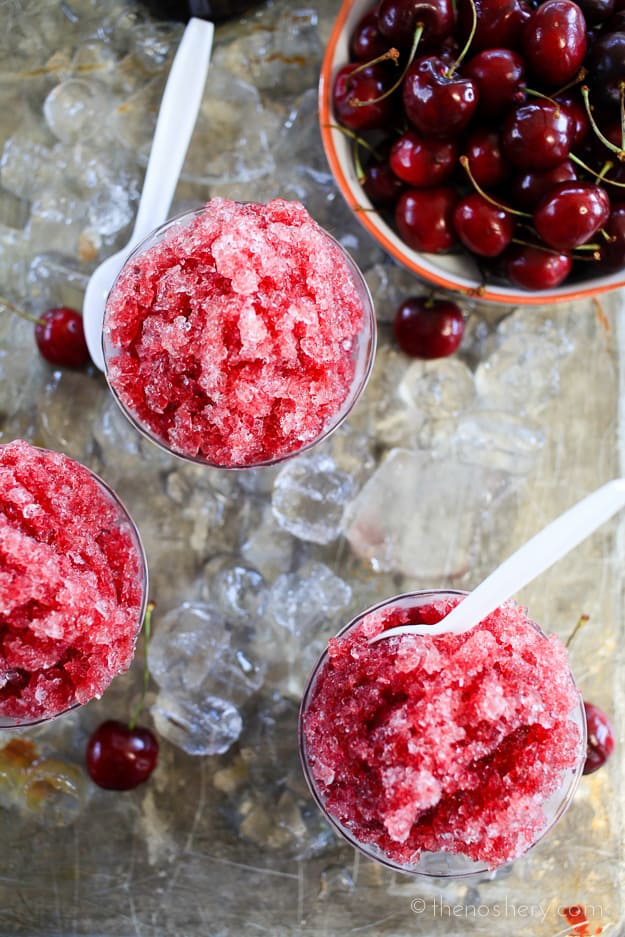 I love this syrup because it taste like real cherries not candy cherry syrup. And, it still turns your tongue red, a dark red, but red non-the-less. Cool off this weekend with a cup of cherry ice and don't forget to check out the other shaved ice flavors!
Piragua de Crema (Cream Shaved Ice)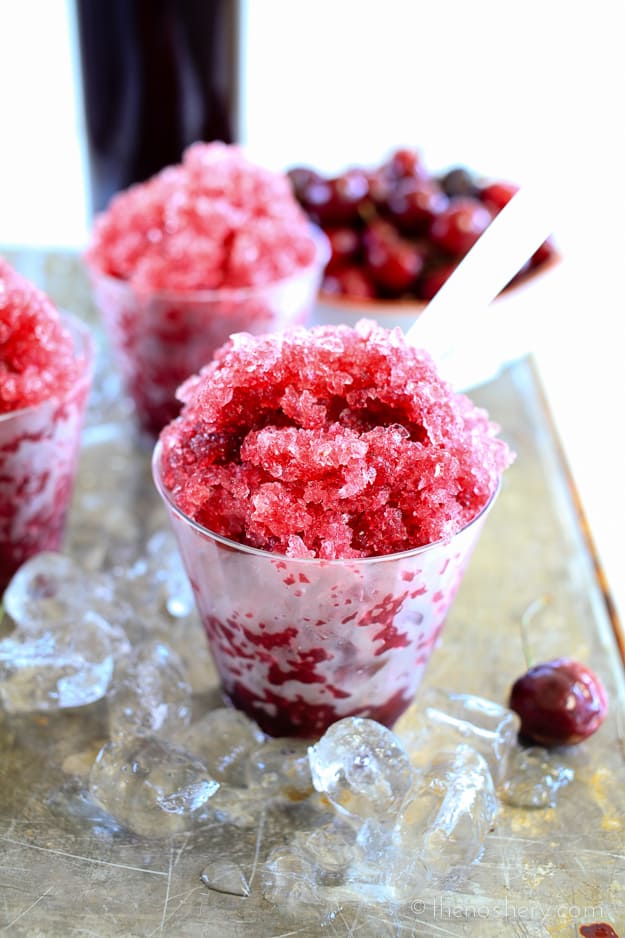 Make sure to follow me on Instagram, Twitter, Facebook and Pinterest so you don't miss out!
Thanks for reading and subscribe to The Noshery email list to have each post delivered straight to your inbox.
Piragua de Cherry y Vainilla (Cherry Vanilla Shaved Ice)
Ingredients
2 lbs frozen cherries
1¼ cup sugar
½ cup water
1 vanilla bean
8 cups shaved ice
Instructions
In a pot combined cherries, sugar and water. Cut the vanilla bean in half and scrape out the caviar with the back of a knife. Add caviar and vanilla been skin to pot. Bring cherries to a boil and boil for 10 minutes. Remove vanilla bean skin and transfer cherry mixture to a blender. Blend until smooth. Refrigerate cherry syrup until chilled.
Divide ice between 4 cups, saturate each with cherry syrup and serve.
Notes
The syrup can be thick for the ice. If you find this to be an issue just toss the ice with the syrup and spoon flavored ice into cups.
0