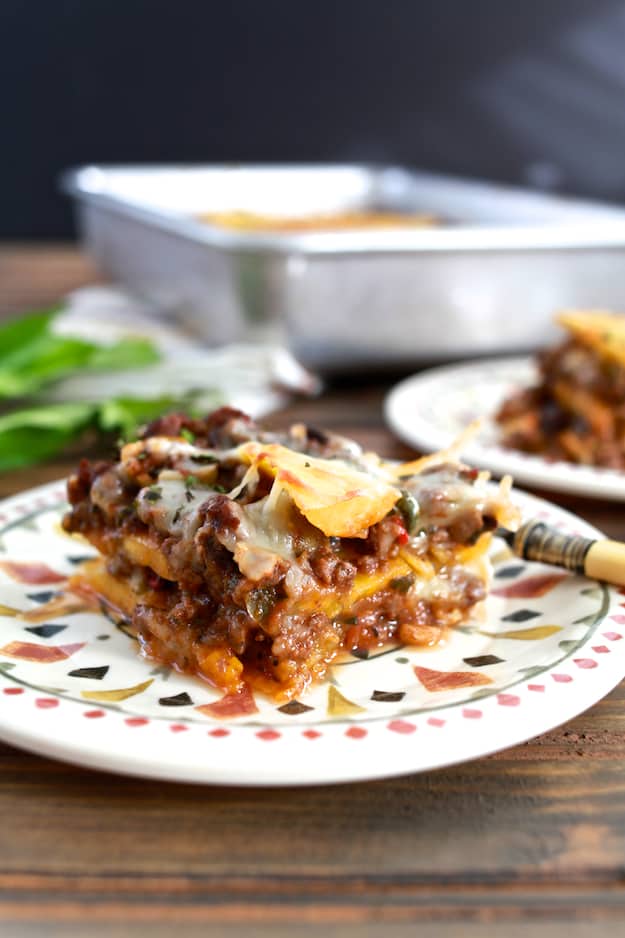 There are a lot of dishes that make me think of home, but, there is not doubt that my favorite is Pastelón. It's one of those dishes that I don't get to enjoy often so when I do its a real treat. If you're not familiar with pastelón, your life is incomplete. It's basically a lasagna but, in my opinion better in place of noodles you use sweet fried plantains.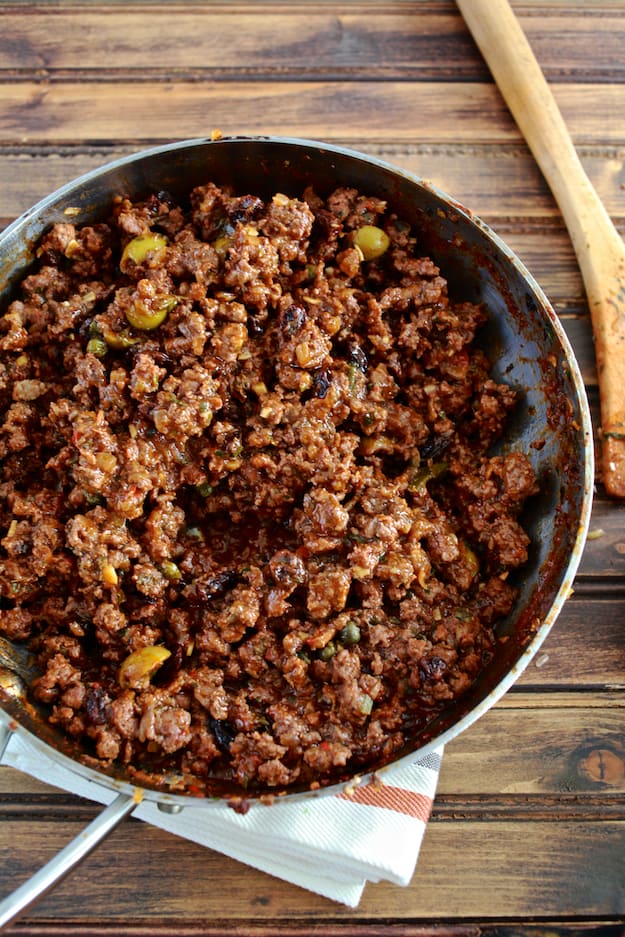 Some people may say that this is piñon and not pastelón. However, piñon typically will have a layer of canned green beans and the plantains maybe mashed. Over the years, I have come to realize that much like any country different regions have different preparations or names for similar dishes. Piñon is typically from the southern and west regions of Puerto Rico, and pastelón is from the east and northern regions.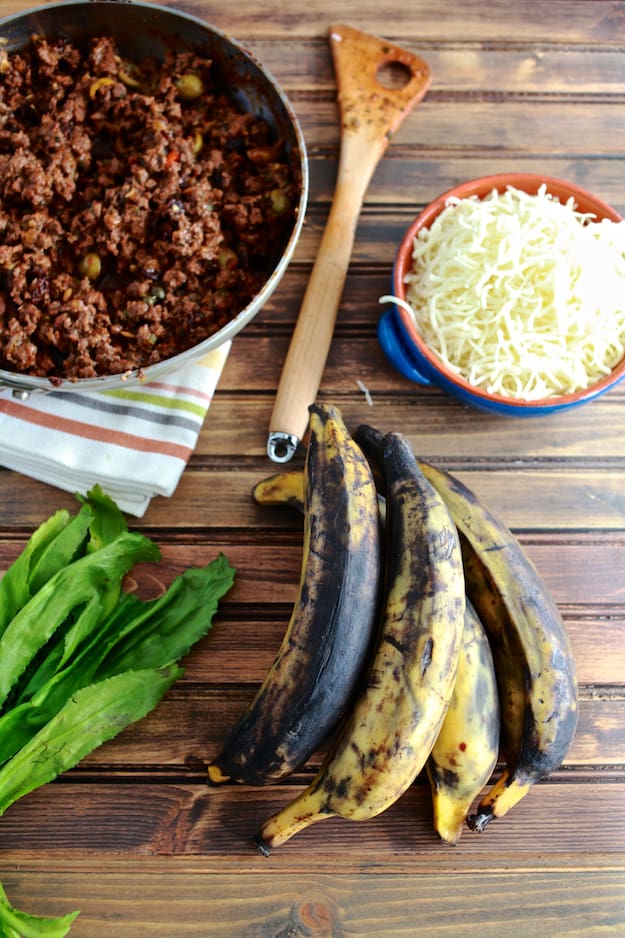 Why is pastelón so amazing? Because it's the ultimate marriage of sweet and savory. The beef filling is simmered in an aromatic, savory tomato sauce. I like to add olives and raisins to my filling for surprise bombs of brine and sweet.  The filling is layered with sweet fried plantains and stretchy delicious cheese. It's probably one of the most amazing things you will ever eat. Just sayin'.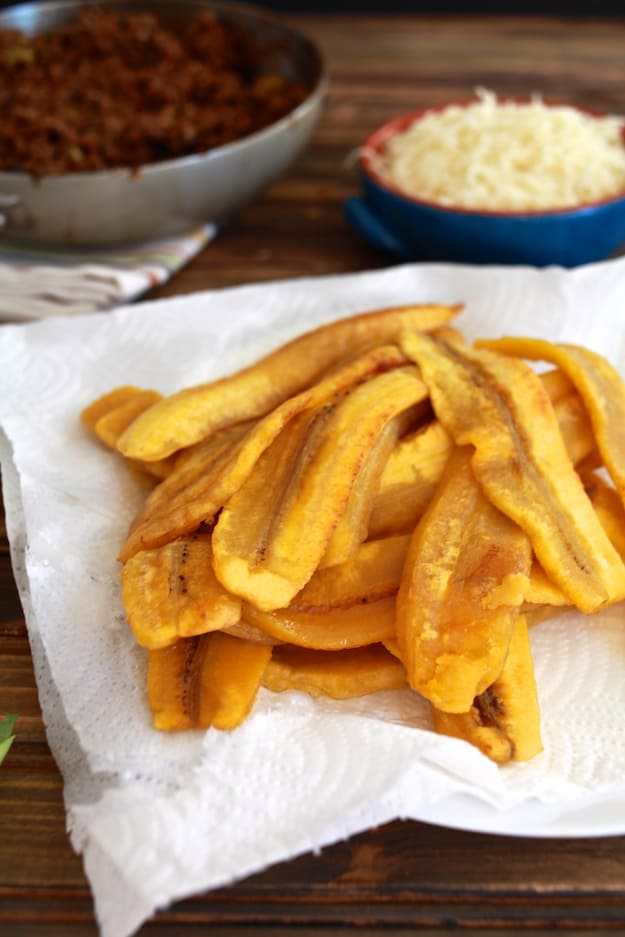 The most important thing to pay attention to is the ripeness of your plantains. It's important that the plantains be sufficiently ripe otherwise the pastelón will turn our dry and dry pastelón is "no bueno". You want plantains that are really ripe. At first glance they will look like they have gone bad but, ripe plantains are supposed to look that way.  You want them to be more black than yellow and tender to the touch. Ripe plantains are peeled similarly to green plantains but, much easier. If you don't know how to peel a plantain check out this post on "How to Peel a Plantain."
If your lucky ripe you can find ripe plantains at your local Latin grocery or Asian market. If you don't have either close by you can buy green plantains at almost any grocery store and let them ripen on your counter. Depending on where you live will determine how lone it takes a plantain to ripen. Warmer temperatures will ripen faster than cooler temperatures. During the winter months, I place mine in a paper bag and put them in the oven. Just make sure you remember they are there, and you don't turn the oven on with the plantains in the oven.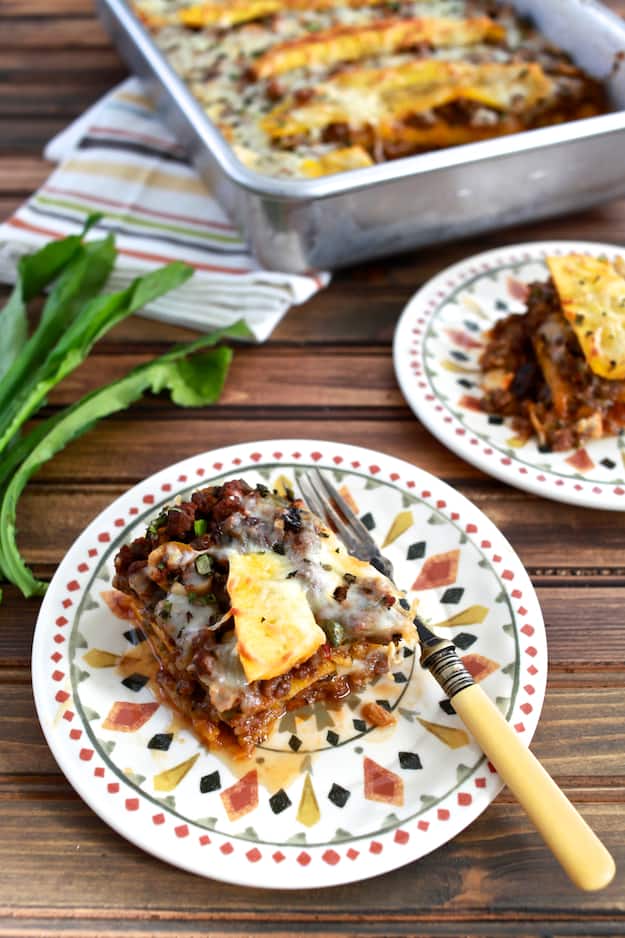 I have to warn you, it's virtually impossible to have only one piece. You may try to implement some self-control but, you will you fail. I tell you this because I take no responsibility for enlargement of waistlines, addition of dimples to the thigh and buttocks area or lectures from your cardiologist.  Proceed at your own risk.

Pastelón (Sweet Plaintain "Lasagna")
Ingredients
1 lbs ground beef
1 onion,minced
3 gloves garlic, minced
1 green pepper, minced
½ chopped cilantro
2 tsp adobo
2 tsp oregano
2 Tbs vinegar
1 envelope sazón
2 bay leaves
8 green stuffed olives, halved
½ cup raisins
¼ cup tomato sauce
4 plantains, peeled and sliced into strips
3 eggs
2 Tbs milk
2 cups white shredded cheese
vegetable oil
salt
Instructions
Pre-heat oven to 350 degrees. Butter square pan with 1 tbs of butter.
Combine, beef, onion, pepper, garlic, cilantro, adobo, oregano, vinegar and sazon. Mix well.
Heat a large skillet at medium-high heat with 2 Tbs of olive oil, add meat mixture.
Cook beef until brown and of the juices bubble up, add bay leaves, olives, raisins and tomato sauce. Mix and let simmer for 10 minutes, set aside.
Heat a large frying pan with vegetable oil, just enough to coat the bottom. Fry plantains for 2-3 minutes on each side or until golden and slitely crispy. Drain on a plate with paper towel, set aside.
To assemble pastelon: Take your prepared square pan, start with a layer of plantains, then beef, then a fistful of cheese, repeat. You want to finish with cheese and plantains. Beat 3 eggs with 2 Tbs of milk, pour over the pastelón. Let it sit for a minute allowing the egg to soak in. Top off with just a bit more cheese.
Bake in oven at 350 degrees for 20 minutes.
Eat like a pig, scarf it down, don't share with anyone and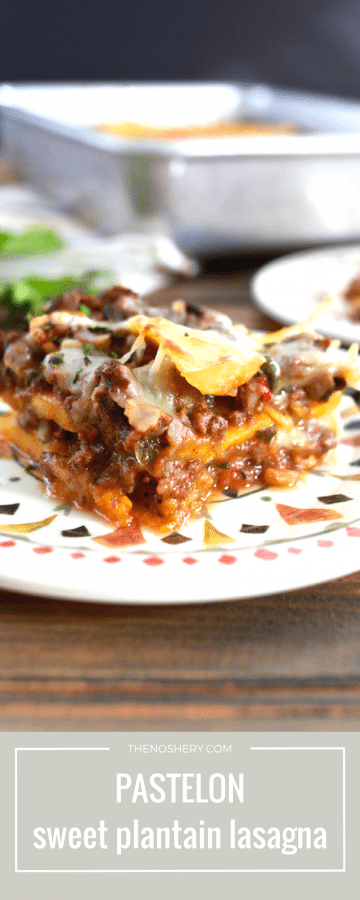 1
Follow The Noshery
Are you following me on
Instagram
,
Twitter
,
Facebook
and
Pinterest
?
Want to get some peeks behind the scenes? Take a picture of my snapcode and follow me on
SnapChat
!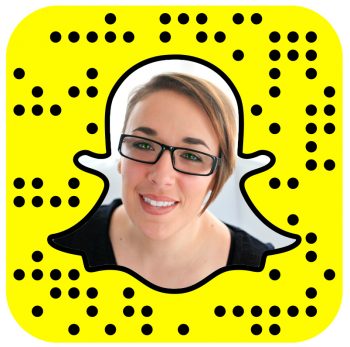 Subscribe to
The Noshery email list
to have each post delivered straight to your inbox or
follow my blog with Bloglovin.