I've recently brought some strange things into my bedroom; a vintage spoon-holder, from the days when folks collected spoons from their wild travels, and a china hutch. This is all in the name of finding organizational solutions that fit my specific needs. When fine-tuning organization, you have to really open your mind to find the best, and most beautiful, options.
I snagged the spoon-holder below at a run-down-house-turned-thrift-store in Tucumcari, New Mexico. My shopping companion looked at me like I was a little nuts when I picked up the piece of wood and the shop-keeper announced that it was a spoon-holder.
"Are you getting it?" She asked me.
"Yes, I'm going to hang my necklaces on it in my bedroom. Love the wood it's made of." Her confused expression turned to envy. How many people can say their super hip, stylish friend was jealous of them for being the proud new owner of a spoon-holder?
I admire it for it's wood, the geometric feel of the square knobs lined up, and the romance of believing someone's husband must have made it for her to keep her prized souvenir spoons upon. It's so simple and streamlined.
Do you have furniture dreams? Where you wake up and all of a sudden a furniture arrangement quandary is solved? I do. I dreamed that a china hutch would be the perfect piece to store some of my clothes and also my pretty accessories like scarves, clutches and jewelry. Long before I owned my shop, my husband Ryan and I called our bedroom china hutch "The Daly Store." We have a much easier time keeping things clean if the organization is aesthetically pleasing.
When I realize I have a storage or display need, I try to take note of what I expect out of a solution. For example, I knew I wanted my everyday necklaces to hang, so I could see them clearly and quickly pick one out. But I also needed something beautiful that was worthy of wall-hanging. I have a more extensive necklace collection in my closet hanging on a tie-hanger. Without a little plotting, I think I would have overlooked the spoon-holder, and I am certain I'd have fewer furniture solution dreams.
What simple organizing solutions have you chosen for your home? Share photos on instagram with the hashtag #nosheryhomelove.
-Ashley Heider Daly
@retrodentulsa
@ahdaly
0
Follow The Noshery
Are you following me on
Instagram
,
Twitter
,
Facebook
and
Pinterest
?
Want to get some peeks behind the scenes? Take a picture of my snapcode and follow me on
SnapChat
!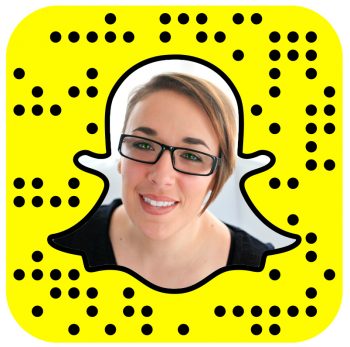 Subscribe to
The Noshery email list
to have each post delivered straight to your inbox or
follow my blog with Bloglovin.