These mini meatloaves are great to make ahead for lunch or dinner. Preparing them in a pressure cooker makes them especially tender.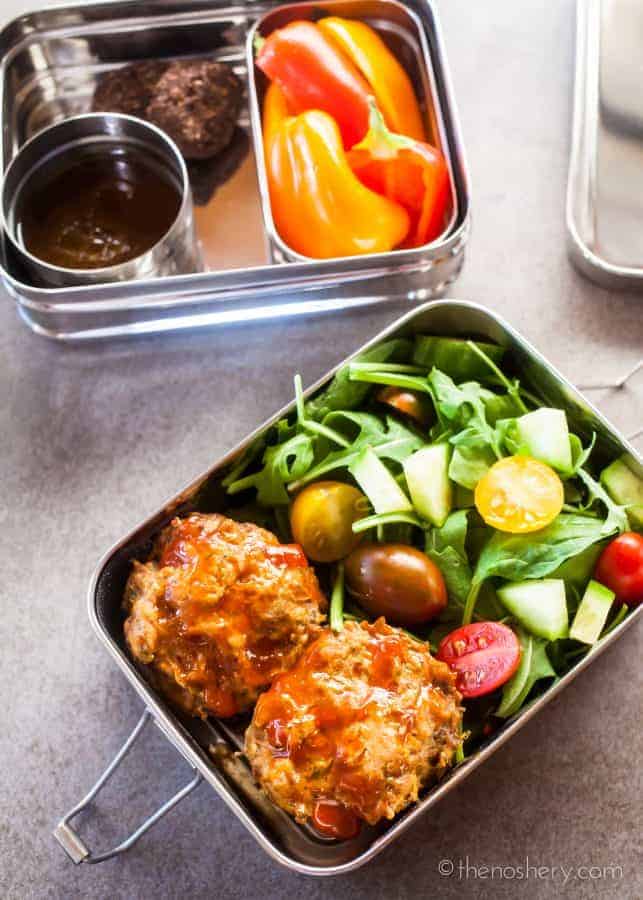 There was a time when I wasn't a big fan of meatloaf. It was just the whole idea of ground meat in the shape of a loaf. It seemed odd to me but, like most of my food-related hang-ups I've gotten over it and have even learned to love some of them. Like meatloaf!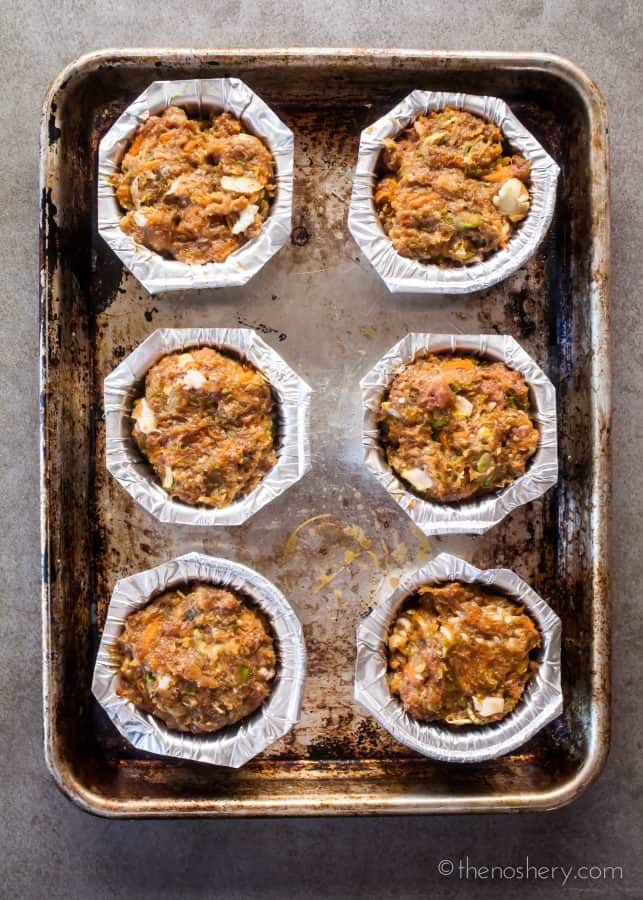 I have also recently discovered the magic of an electric pressure cooker. I like to describe it like a slow-cooker for the planning ahead challenged. Like myself. With slow-cookers, you need to know and have prepped what you want to eat hours ahead of time. I'm an in the moment kind of gal. I don't know what I want for dinner at 7 in the morning. Which is why I love pressure cookers!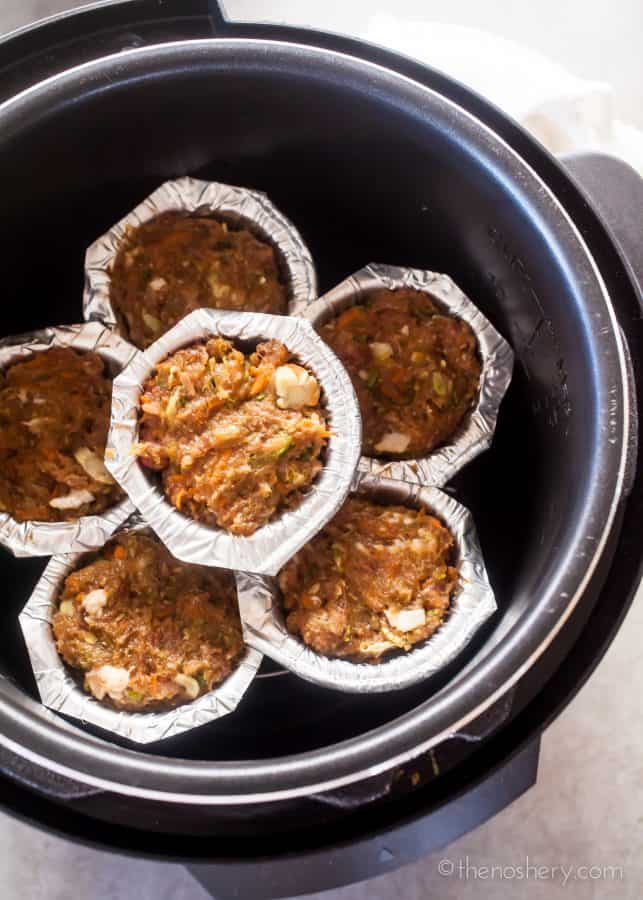 With a pressure cooker, I can decide what I want to make for dinner when it's dinner time and have it ready in half the time. The other day I made a tender red wine chuck roast in half the time is normally takes. These little meatloaves are full of flavor and hidden veggies. Made in the pressure cooker they come out super tender. Making them perfect for lunch or dinner!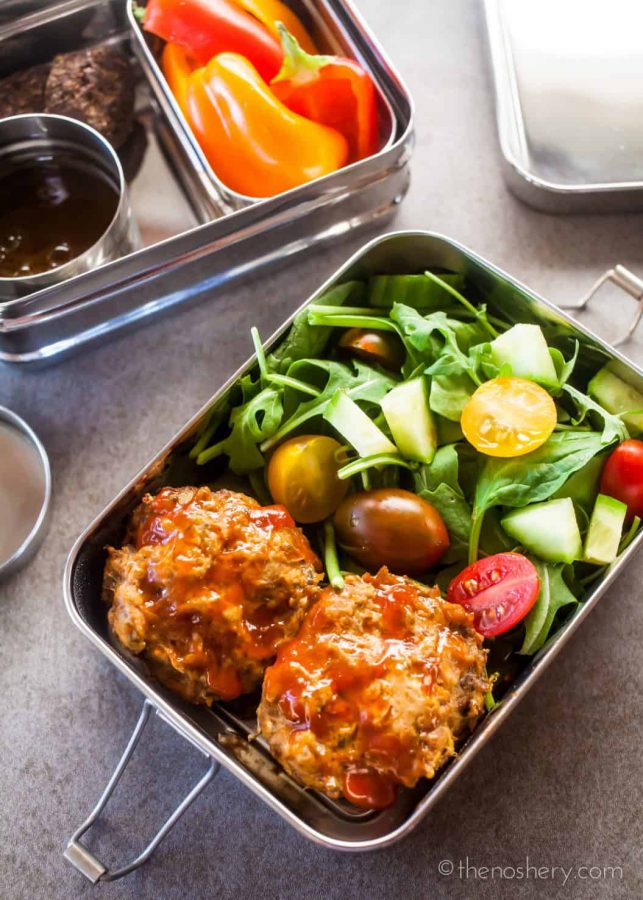 For this recipe, I use a paleo peach barbecue sauce but, feel free to use a regular barbecue sauce or even ketchup if you don't have paleo dietary concerns. These little meatloaves pack a lot of punch.
More Healthy Lunch Ideas & Tips:
Items in the making of this recipe:
Healthy Lunch | Mini Meatloaf Muffins
These mini meatloaves are great to make ahead for lunch or dinner. Preparing them in a pressure cooker makes them especially tender.
Ingredients
1 lb organic grassfed ground beef
1 lb lean ground turkey
3 slices uncured bacon, diced
1 large egg
1 medium carrot, grated
1 cup shaved brussels sprouts
1 tablespoon garlic powder
½ tablespoon onion powder
½ tablespoon paprika
½ teaspoon black pepper
1 teaspoon kosher salt
Instructions
In a large bowl combine all ingredients and mix with hands or hand mixer until well combined.
Spray the molds of three aluminum muffin pans with non-stick spray. Divide the mixture equally among the molds. Using kitchen shears cut out and separate the molds.
Place a steam rack in the pressure cooker with meatloaves and 1 cup of water. Close and lock the lid. Pressure cook for 30 minutes on HIGH pressure. When the cooking cycle completes, do a quick release of the pressure.
Let cool and bag in re-sealable bag for lunches. You can keep them in the refrigerator for the week or freeze them for later.
0
Follow The Noshery
Are you following me on
Instagram
,
Twitter
,
Facebook
and
Pinterest
?
Want to get some peeks behind the scenes? Take a picture of my snapcode and follow me on
SnapChat
!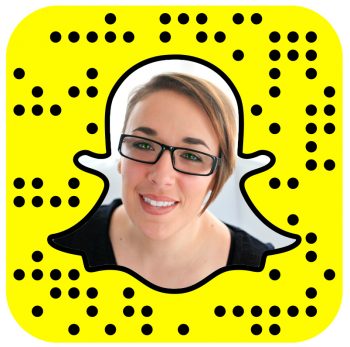 Subscribe to
The Noshery email list
to have each post delivered straight to your inbox or
follow my blog with Bloglovin.