Remember those carnivals and fairs when you were a kid?  You entered the gates with a stack of tickets in hand ready to hit up all the best rides.  Your parents would buy you a wad of cotton candy as big as your head that makes your lips and fingers all sticky.  Then you head down the alley with all the carnival games and beg your father to win you that giant bear with the big red bow.  Ahhh, the wonderful memories! Then you turn a corner and suddenly your in a dimly lit walk way lined with booths calling you in to see the two headed snake, the smallest horse in the world or the wolf boy.  You have entered the carnival sideshow.
You are probably wondering what in the world the carnival sideshow has to do with apple pie.
Have you seen this pie?  It's a freak show of incredible deliciousness, worthy of having it's own booth on the sideshow circuit!
It's the most ginormous pie on record.
Ok I haven't confirmed that but it is pretty stinking huge and delicious.  It's like the great wall of pie!
Let's make giant pie.
First the base of this great wall, the crust.  You can make the crust in your food processor if you like, but I like to get my hands dirty.
Sift flour, sugar and salt directly onto work surface.
Tuck pads of butter into the flour.
Press the butter into the flour, until crumbly, scraping and gathering together using a pastry scraper.
Make a well in the center of the flour mixture and add water.
Add cheddar to flour mixture, Work together using pastry scraper until dough comes together into a ball.
Flatten into a disk, wrap in plastic and chill for 30 minutes.
Mix flour, sugars, spices and salt in medium bowl to blend.
Add pads of  butter.
Because you can always use more butter.
Rub in butter with fingertips until mixture forms pea-size clumps.  Mix in pecans and set aside.
Get you hands on 5 lbs of apples.  I happened upon a bag of Ambrosia apples, but any baking apple can be used. I love them because fairly sweet with a crisp flesh.
Take apple slices and toss with lemon juice and flour set aside until ready to use.
I had some leftover caramel from the pumpkin bread pudding I made for Thanksgiving and decided to toss it in with the apples.   The caramel I had on hand was more of a sauce so I adjusted the recipe below to better coat the apples.
Add the hot caramel to the apples and toss.  Let stand until apples release juices, tossing occasionally, about 10 minutes.
Meanwhile roll out your dough on a lightly floured work surface to about 16-inches in diameter or a little more.  Transfer the crust to a 9 1/2 inch spring form pan.  Press down to the bottom and up the sides.
Crimp the edges of the dough and cut away the excess.
Add the apples.  They will fill all the way to the top, almost over flowing a bit.  This is ok because the apples will settle while baking.
Sprinkle the crumble over top of the pie.
Bake in the oven at 375 degrees for 1 hour.
Bake pie until apples are tender and streusel is golden, covering crust edge with foil if browning too quickly, about 1 hour. Transfer pie to rack and cool at least 1 hour. Serve pie warm or at room temperature.
Cut a slice of giant warm apple pie.
Let's evaluate this pie, shall we?
Tender sweet apples, spices caramel goodness, crumbly spiced crisp topping and a cheddar crust.   Helloooooo Mama!
Take a closer look at this crust.  The great wall of flaky crust.
The secret to a flaky crust are bits of butter.  Butter is your friend….keep telling yourself that and it may come true.
I loved the cheddar in the crust.It had a flavor that reminded me of cheese sticks.  I know that may sound odd but it was good, trust me.
After my first slice this pie sat on my counter for a full day taunting me, begging me to eat it for breakfast, lunch and dinner.  I may have given in once or twice but I eventually banished it to my husband's office.   I wistfully watched my pie walk out the door and shed a tear knowing it would never return.  Then I remembered I could make it again when ever I wanted.  All was once again right in the world.
[amd-zlrecipe-recipe:79]
0
Follow The Noshery
Are you following me on
Instagram
,
Twitter
,
Facebook
and
Pinterest
?
Want to get some peeks behind the scenes? Take a picture of my snapcode and follow me on
SnapChat
!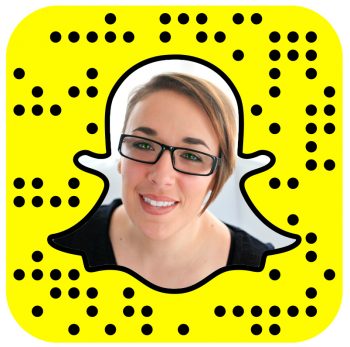 Subscribe to
The Noshery email list
to have each post delivered straight to your inbox or
follow my blog with Bloglovin.