Holy HOTNESS! No not talking about me, talking about the weather today.  Let me sum it up for you really quick.  It consisted of the following; flat tire, riding in a black car with leather seats and no air conditions, a heat index of 120, busted air conditioning at the office,  rocking the fan blown hair and riding in a VERY HOT black car with leather seats.  Not so fun.
On such a hot stinking day a treat like this is guaranteed to hit the spot. It is utterly refreshing, sweet and the mint subtly cools your mouth.   Oh and it is so stinking, extremely easy.  It is definitely a win-win.
I used a small seedless watermelon, sliced in half.
Using a melon baller hollow out 1/2 of the melon.
Slice a cantaloupe in half, remove the seed.
Ball the cantaloupe and add to the watermelon.  I had a way easier time balling the cantaloupe then the watermelon as you can see.
Get a small bundle of fresh basil and mint.
Freshly squeezed lemon juice from half a lemon.
Combine juice, basil, mint and 1/4 cup simple syrup (equal amounts sugar and water heated until sugar dissolves, cool) in a blender and blend.
Pour over the melon salad.
Transfer your salad to hollowed watermelon shell and serve.
This was absolutely delicious and did I mention refreshing.  I almost forgot that the heat index today was at 120 degrees!
[amd-zlrecipe-recipe:49]
Basil and Mint Melon Salad (adapted Giada DeLaurentiis)
Ingredients
0
Follow The Noshery
Are you following me on
Instagram
,
Twitter
,
Facebook
and
Pinterest
?
Want to get some peeks behind the scenes? Take a picture of my snapcode and follow me on
SnapChat
!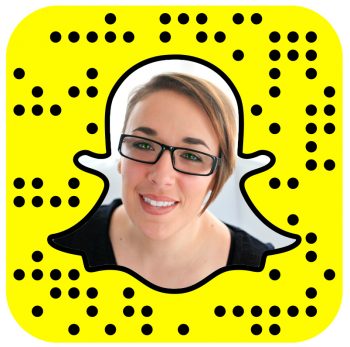 Subscribe to
The Noshery email list
to have each post delivered straight to your inbox or
follow my blog with Bloglovin.